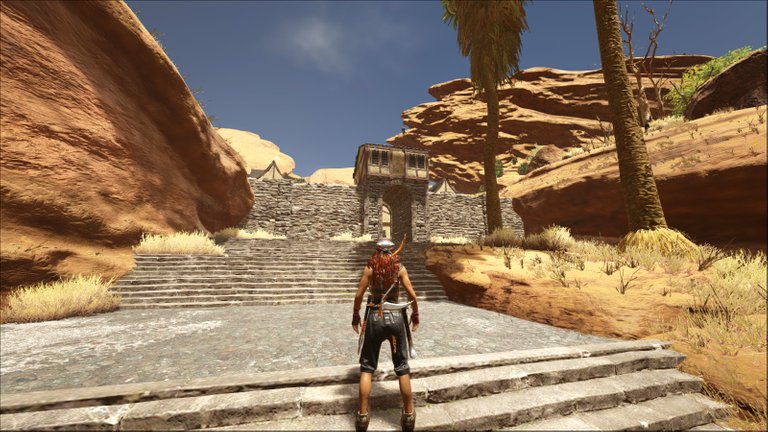 While moving away from my regular, familiar island, we made a stop on an island in the seas of South America. Now, we're moving on to Africa!
Although I do like the place I found on the rocky island with lots of height differences, we were not done exploring yet. Next up was Africa, where I was hoping to find an island that would make it easier for me to move around without getting lost inbetween huge mountains.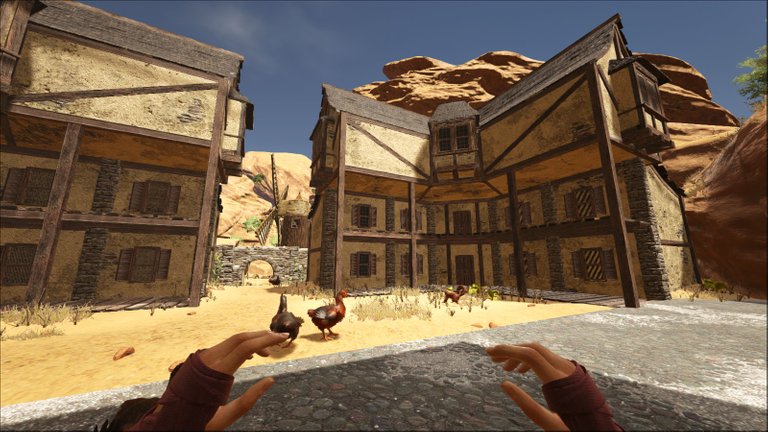 We ended up at a big island where we found a dock with a village connected to it. There were lots of chickens walking around, the village was pretty cool (and not player-made), and hubby liked the docks!
Sadly though, ofcourse, another player had already claimed this particular place for themselves. They weren't doing anything with it, but there was a claim tower, so this would not be our new home.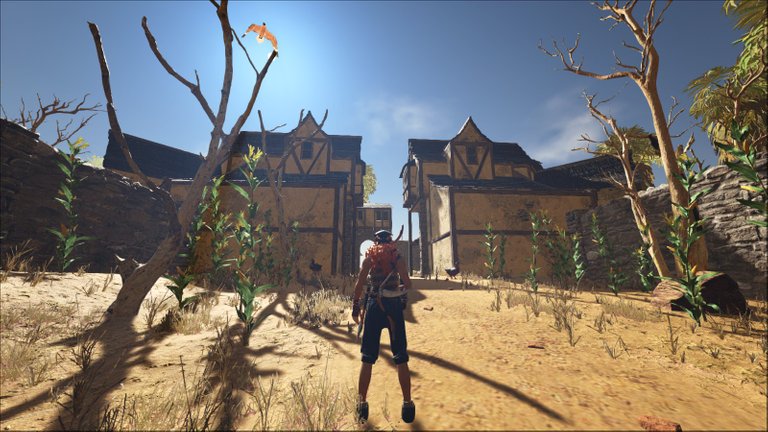 Bah!
Annoyed, we kept on sailing along the shores and ended up on a huge beach where, miraculously, I found a big patch of unclaimed sand. So I set down two claim towers and a lumberyard and started building our sea-side home with harbor!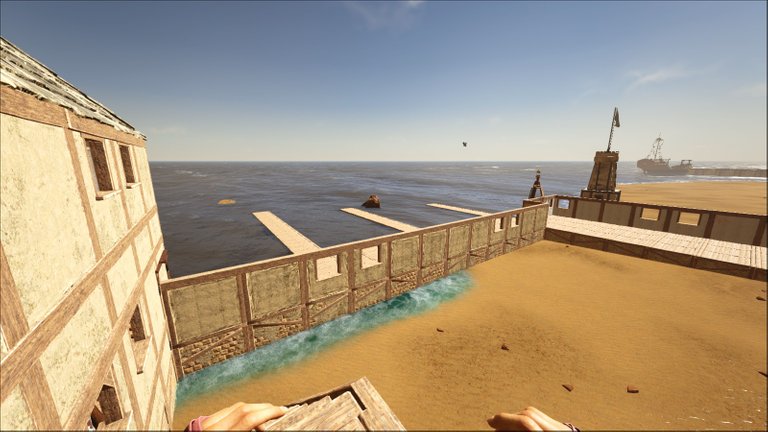 This wasn't the prettiest place, but a nice change from inbetween the rocks. Atleast here, I would not get lost.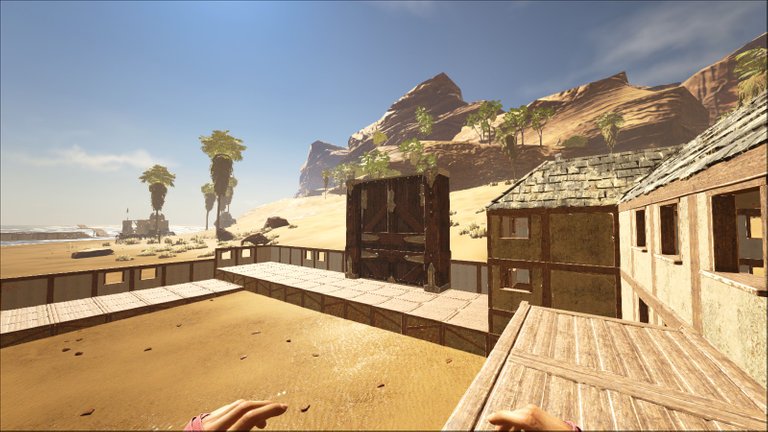 I'm pretty happy with having such a huge courtyard! On one side, there's the unfinished harbor, then there's a side with our house, including most crafting stations, there's the side with the big gate and then I build a side with a bar and some tables! I think I still need to put down some chairs though…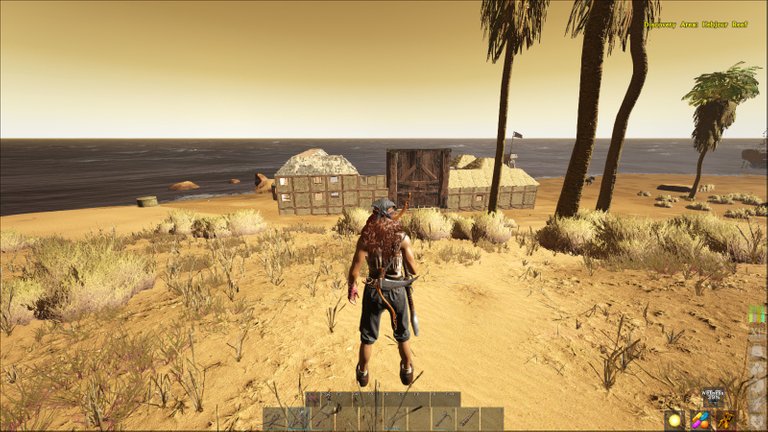 I love my little crafting area in this house!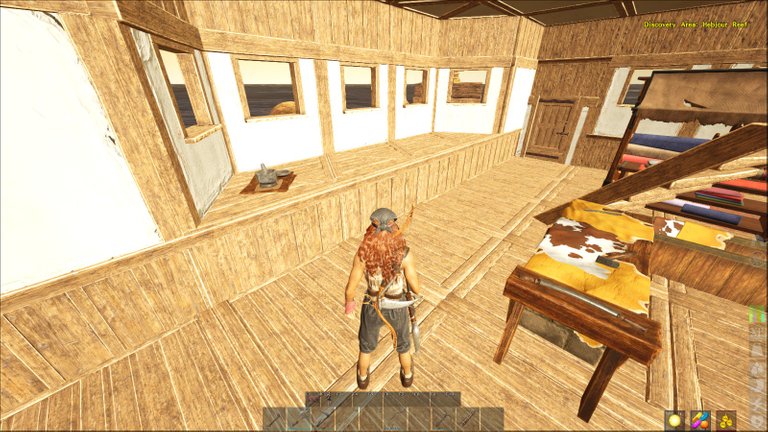 Ofcourse, after building our new home, I wanted to explore more of this island. I found some pretty places, most of which were already claimed. I found one awesome place with a little lake (including fish!), trees, grass and a waterfall with nice views. Problem was, it was also claimed.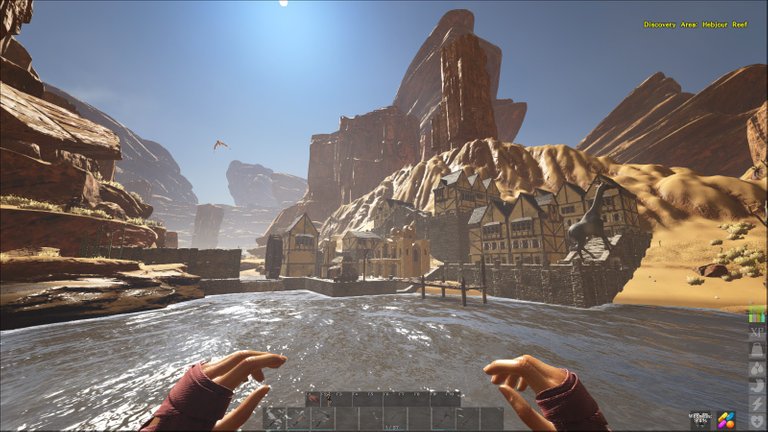 However! This claim was almost gone. The player hadn't logged in for almost 10 days. And! There was a small patch of land where I could place a claim tower. It wouldn't give me much land yet, but if I was able to demolish this other player's claim tower soon, the land would automatically become mine.
I will show you this little lake next time!
---
Check out my
Gamer products
!