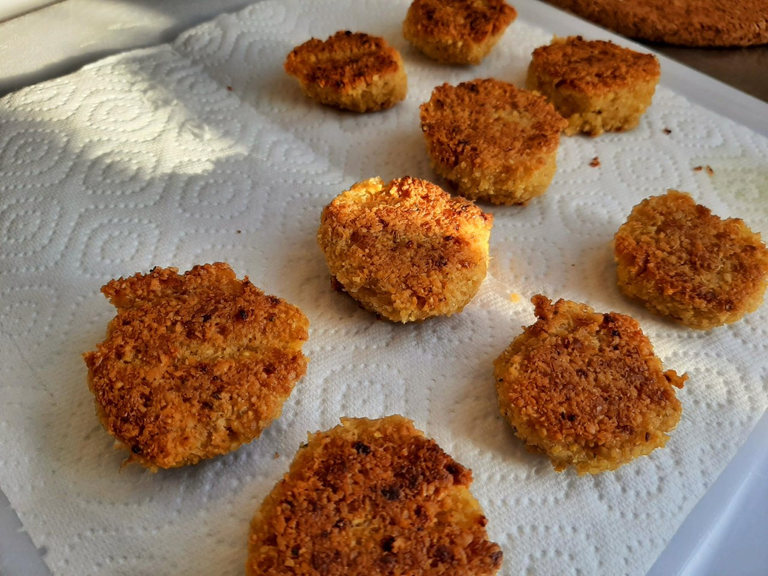 I made my own falafel for the first time ever!
I've been wanting to try making my own falafel for some time now. I just never really got around to doing it, or summon up enough energy for it. I guess the biggest thing was that I needed to pre-soak chickpeas the day before and who knows if I'll have enough energy the day after. Oh well. I pre-soaked them this time, so I had no choice!
I'd found some recipes online, took the basics from there and then made my own version with herbs and spices I have and hubby doesn't hate. I used a Vadouvan spice mix, because well… it smelled like it would taste good in falafel. It did! I made a big batch, so I could store some in the freezer aswell. It took me a while to fry up all of them, leaving my house smelling like oil for the rest of the day. Worth it though.
I won't bore you with more typing, because recipe posts are supposed to be about the recipes, not long ramblings. So here's the recipe!
P.S. You need a food processor with knives for this.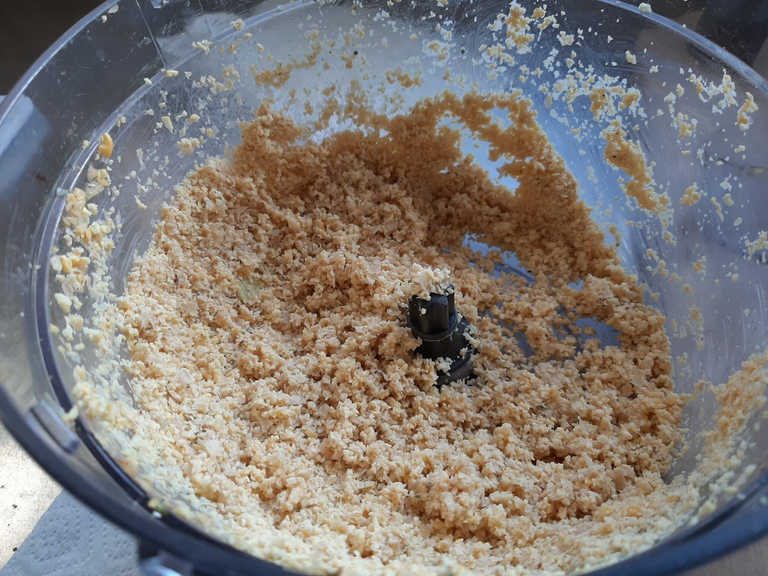 Ingredients
400g pre-soaked, dried chickpeas (don't heat them)
1 Onion, cut up
2-3 fresh sage leaves, cut up (optional, dried works aswell and other recipes call for coriander)
2 Tsp Vadouvan spices (or whatever spices you prefer in your falafel)
1 Tsp salt
2 Tbsp lemon juice
2 Tbsp olive oil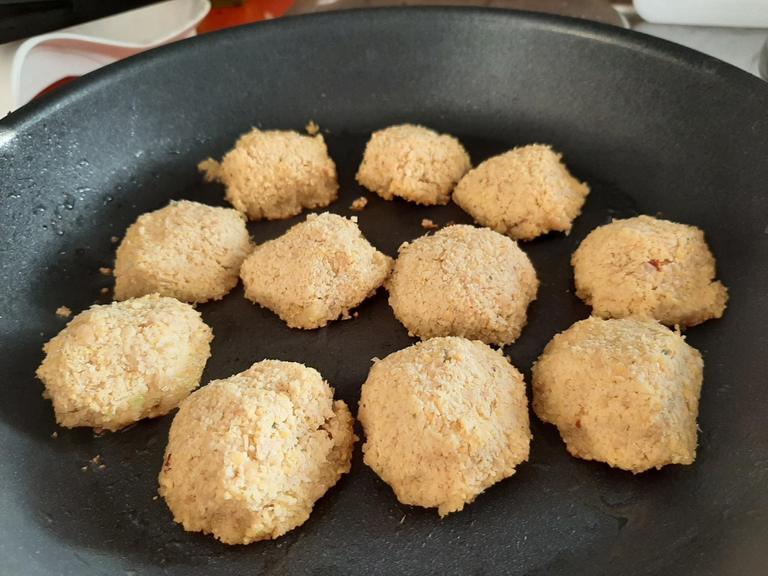 Directions
Make sure you pre-soak your chickpeas for about a day before you start.
Put all of your ingredients in your foodprocessor and let it spin until your mixture resembles bread crumbs. If it's too dry, you could add some extra oil.
Form small, flatish, falafel-sized balls (about a heaped tablespoon) from your mixture. They'll want to fall apart a little, but will firm up once they are fried.
Heat up some oil in a large pan and carefully put your falafel balls in your pan. Once the bottom is brown, carefully turn over your falafel and heat until the other side is brown aswell.
Take them out of the pan and put them on a piece of paper towel to dry off a bit of the excess oil.
Done!
Now you can use them in a wrap, pita, bowl, or just as a side dish instead of meat.
You can freeze them for later use aswell. Just heat them up in the oven for a while once you're ready to use them.
---
Check out my
Foodie products
!