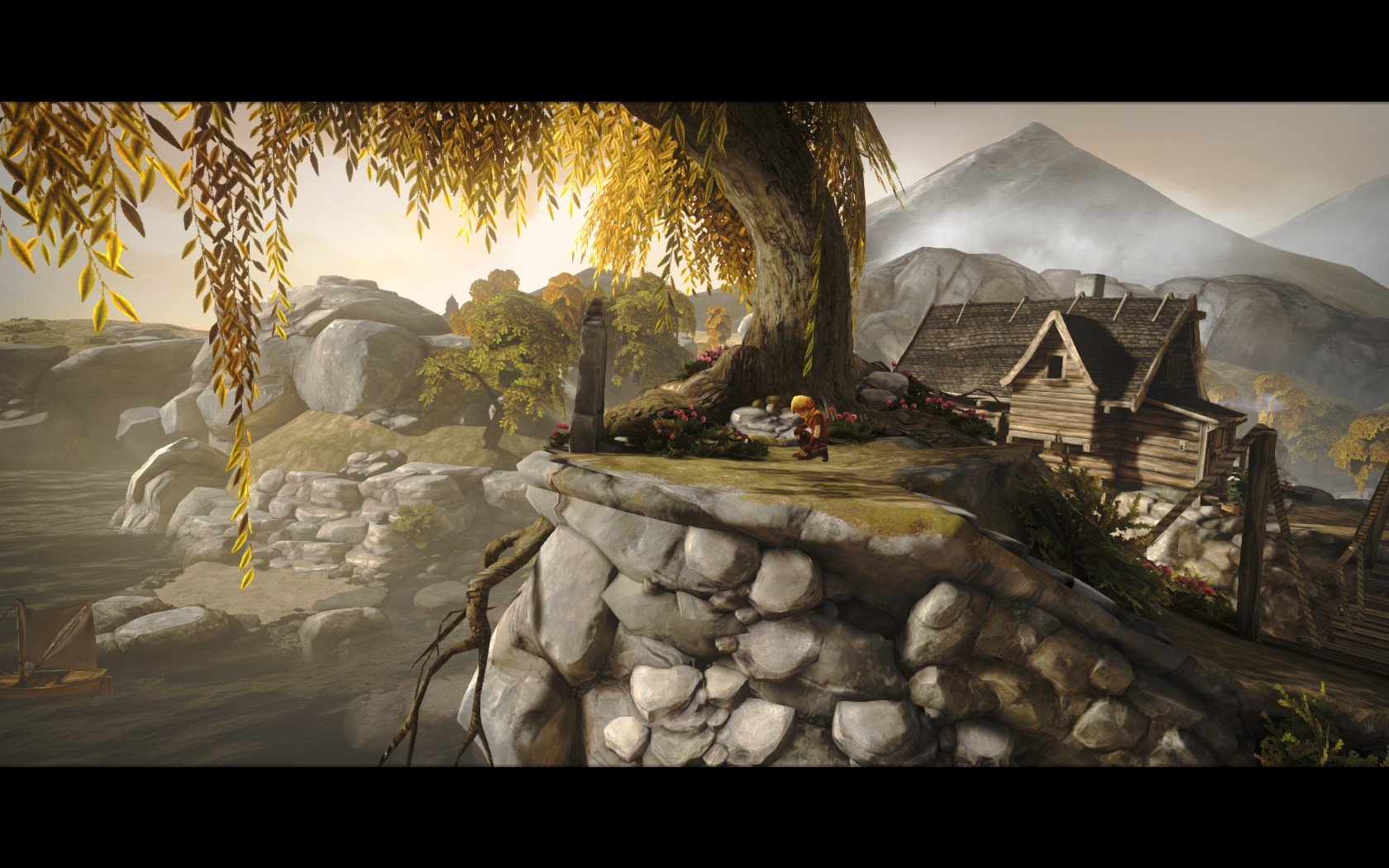 Today I'd like to show you a little of the beautiful scenery in the game Brothers: A Tale of Two Sons.
This game is best played with a controller. You control both brothers at once and it seems much easier to do with two joysticks. Keyboard controls are also available though.
Screen resolution cannot be changed from ingame. You have to start the launcher from Steam by right-clicking the game and picking 'Brothers Launcher'. You can change some settings, including resolution, there.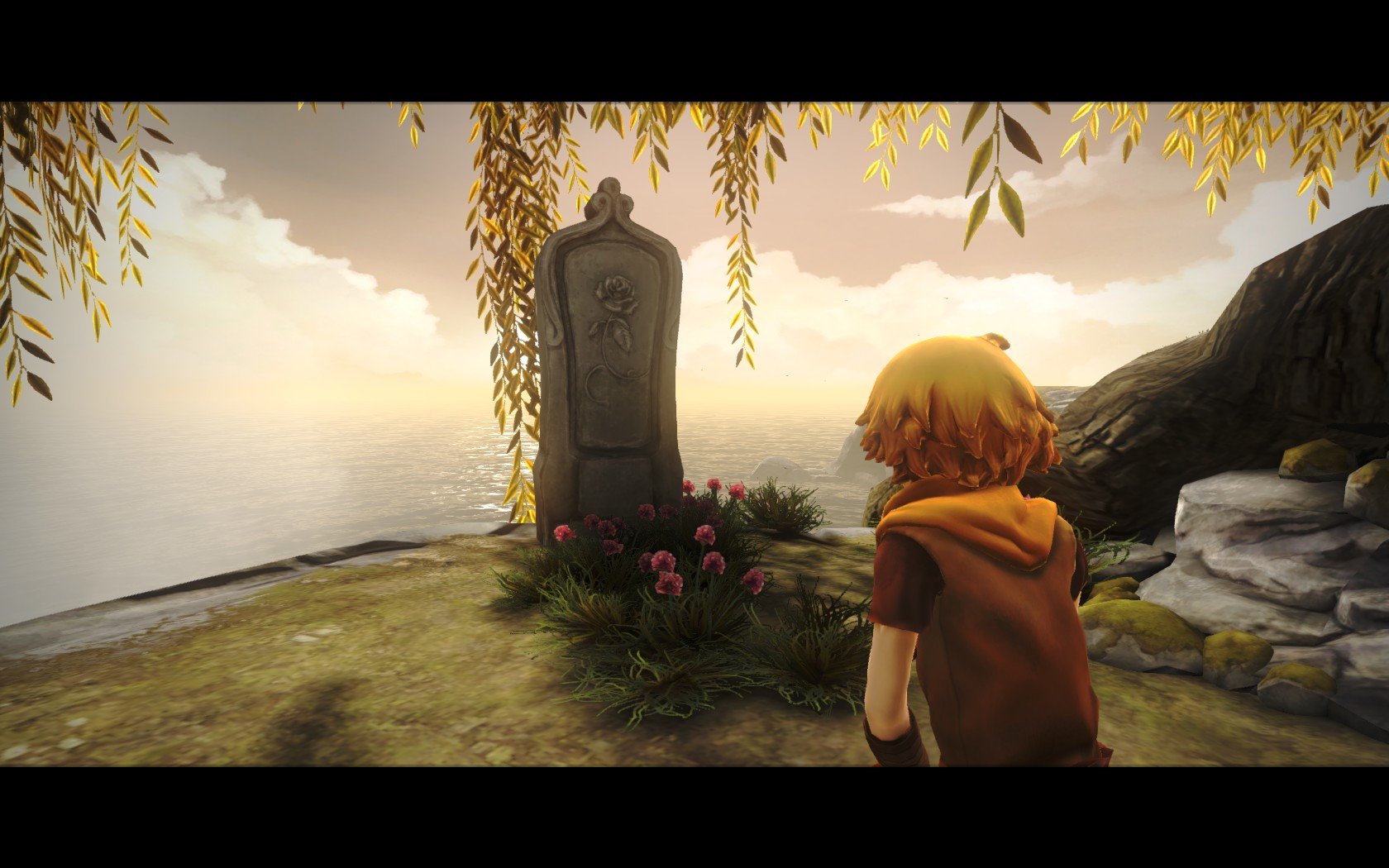 Controls for the big brother are quite awkward at first. Up is down, down is up, so you might want to go right ahead and edit that too. You can do this by going to the game files and editing one line there (Click here for the solution I used).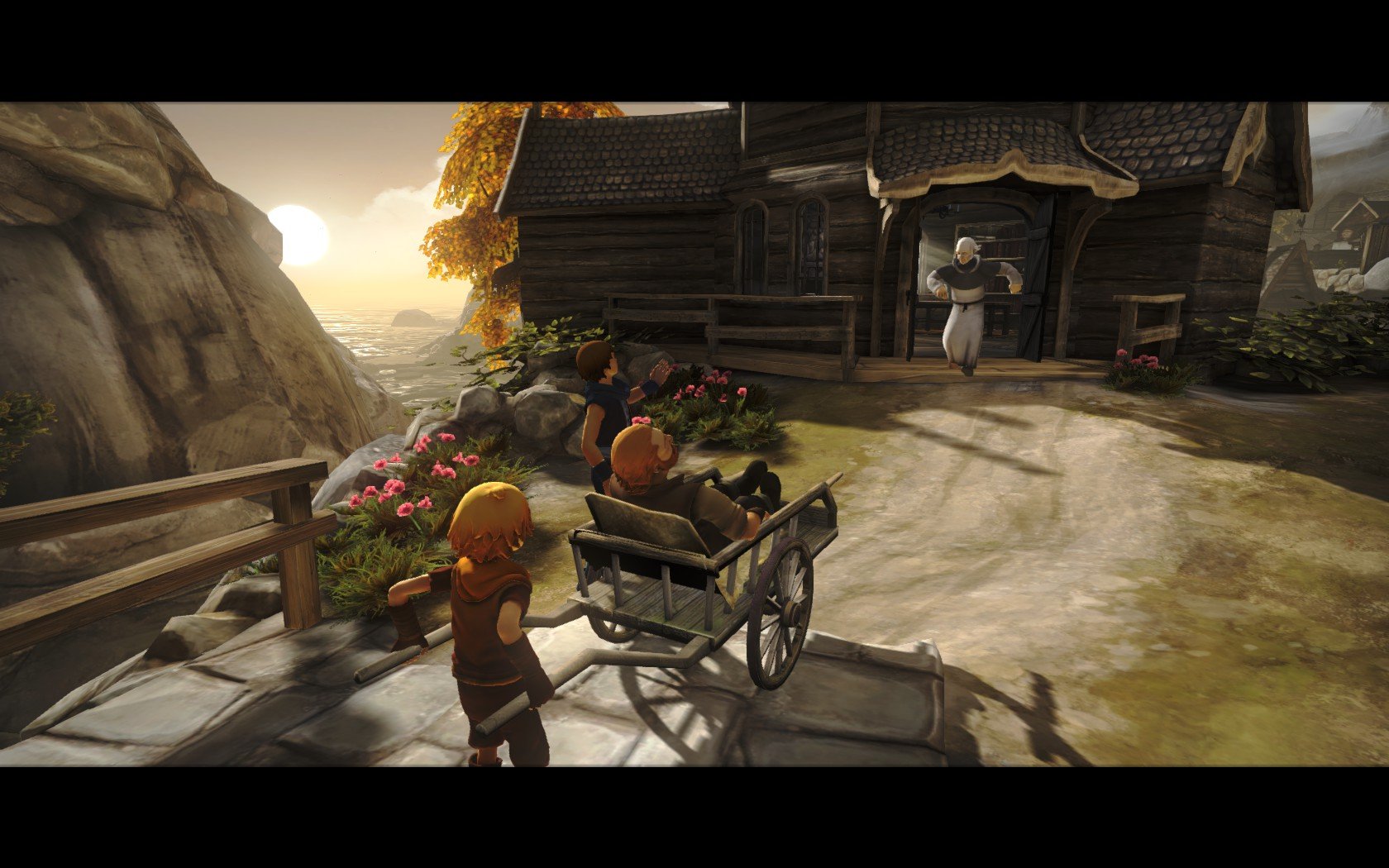 The brothers speak, but not in any language we know. You learn the story by context (it is pretty straightforward).
Now with those few bits of info out of the way, time to move onto more pretty things!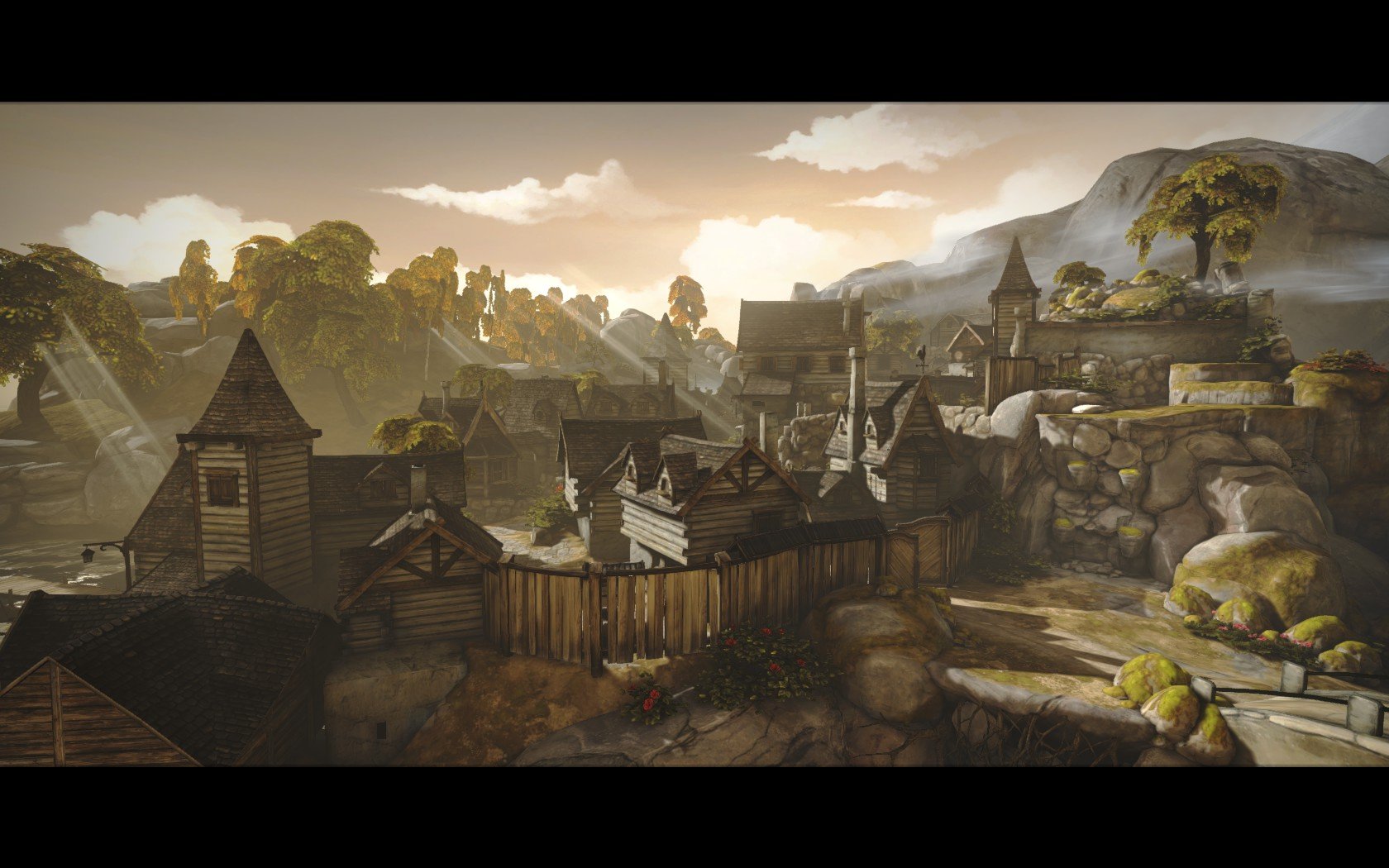 I won't tell you everything about the story, because honestly, you'll just have to discover that for yourself.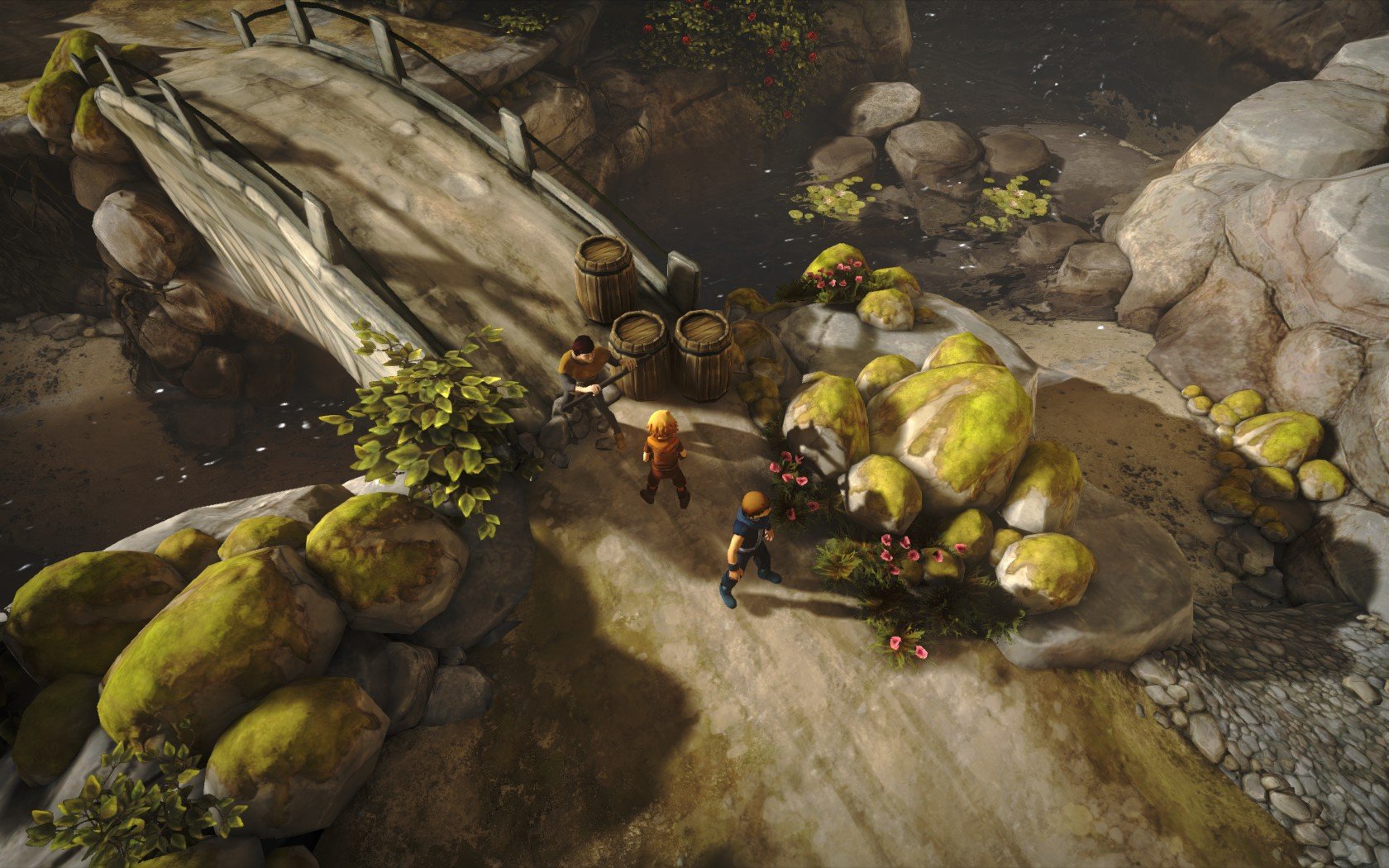 So this guy, for some reason, is a jerk. He makes you take all kinds of detours!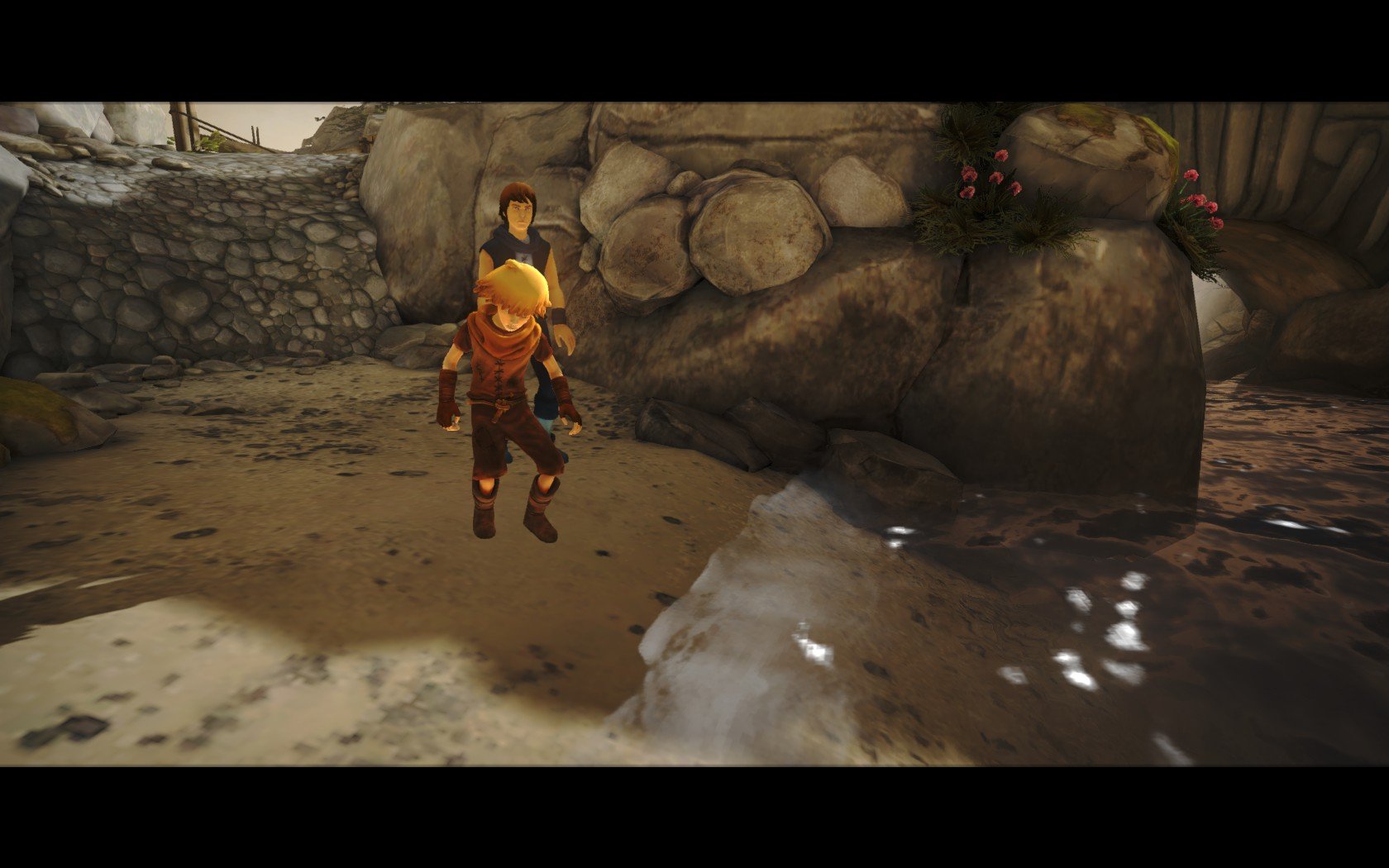 You'll have to avoid him by swimming, but little bro can't swim very well.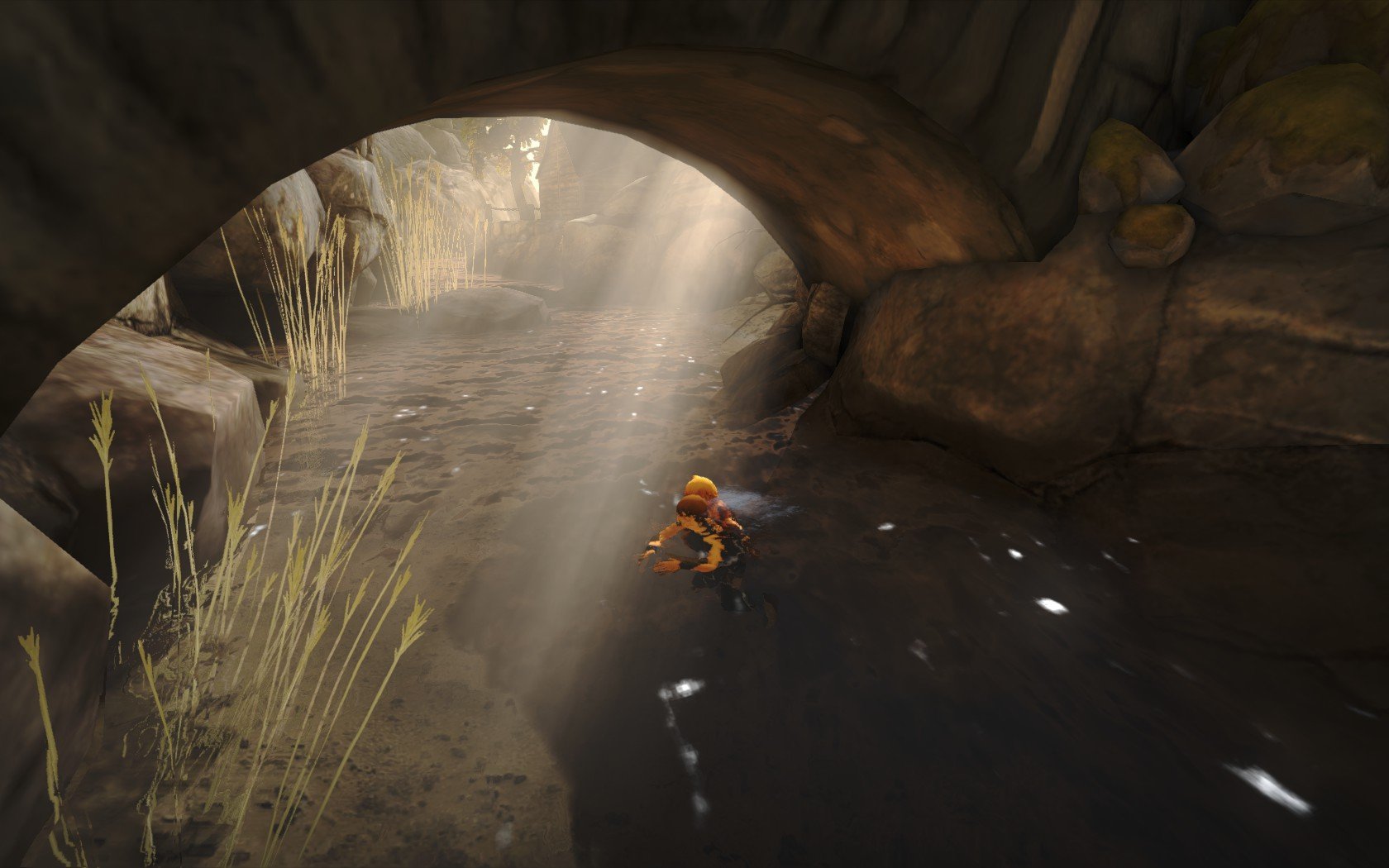 Luckily big bro takes him with him on his back.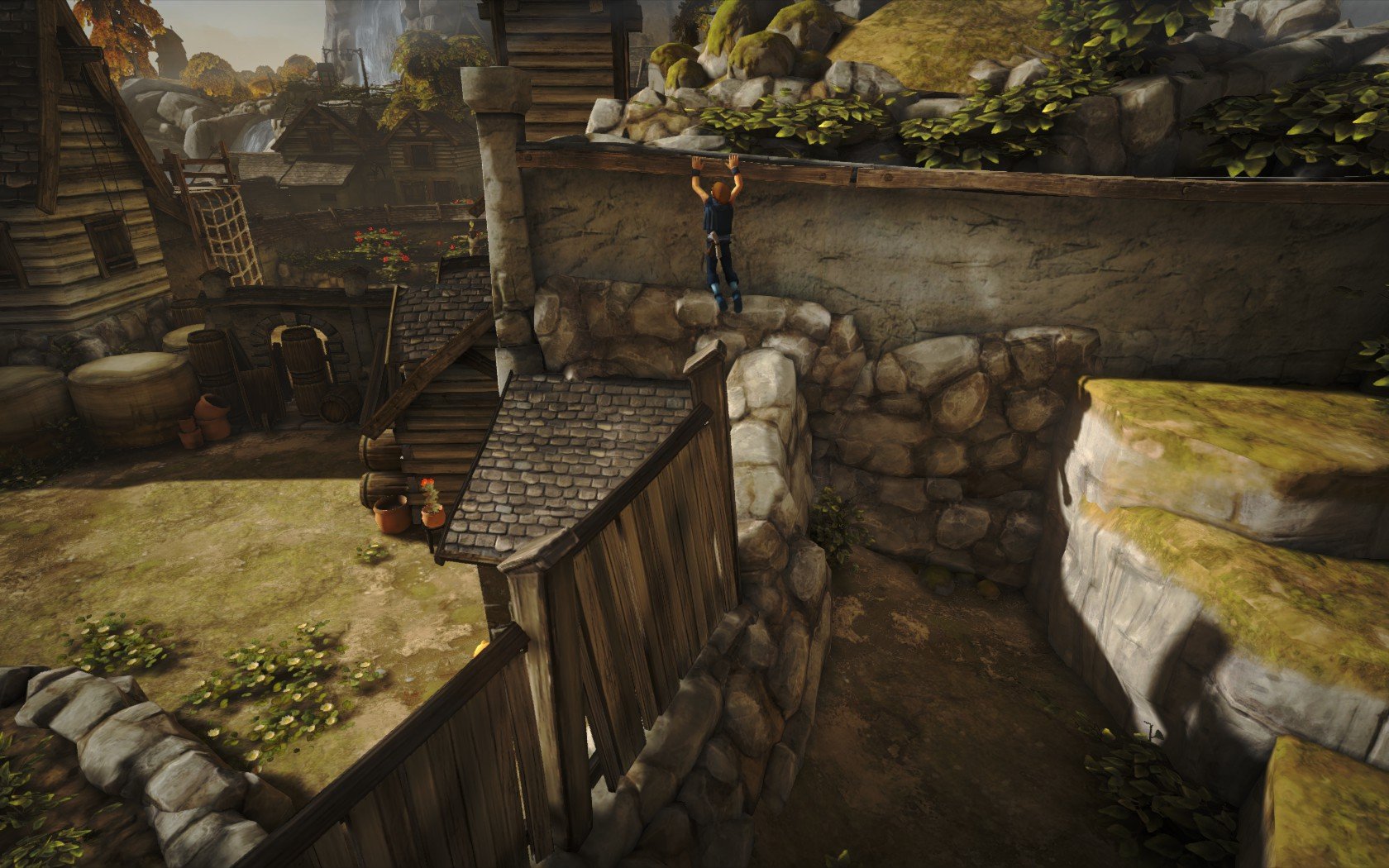 So far, the puzzles I found in this game were pretty straightforward, but fun nonetheless. The biggest challenge is to control both brothers at once. Mine run into a lot of walls while I'm focused on the other one…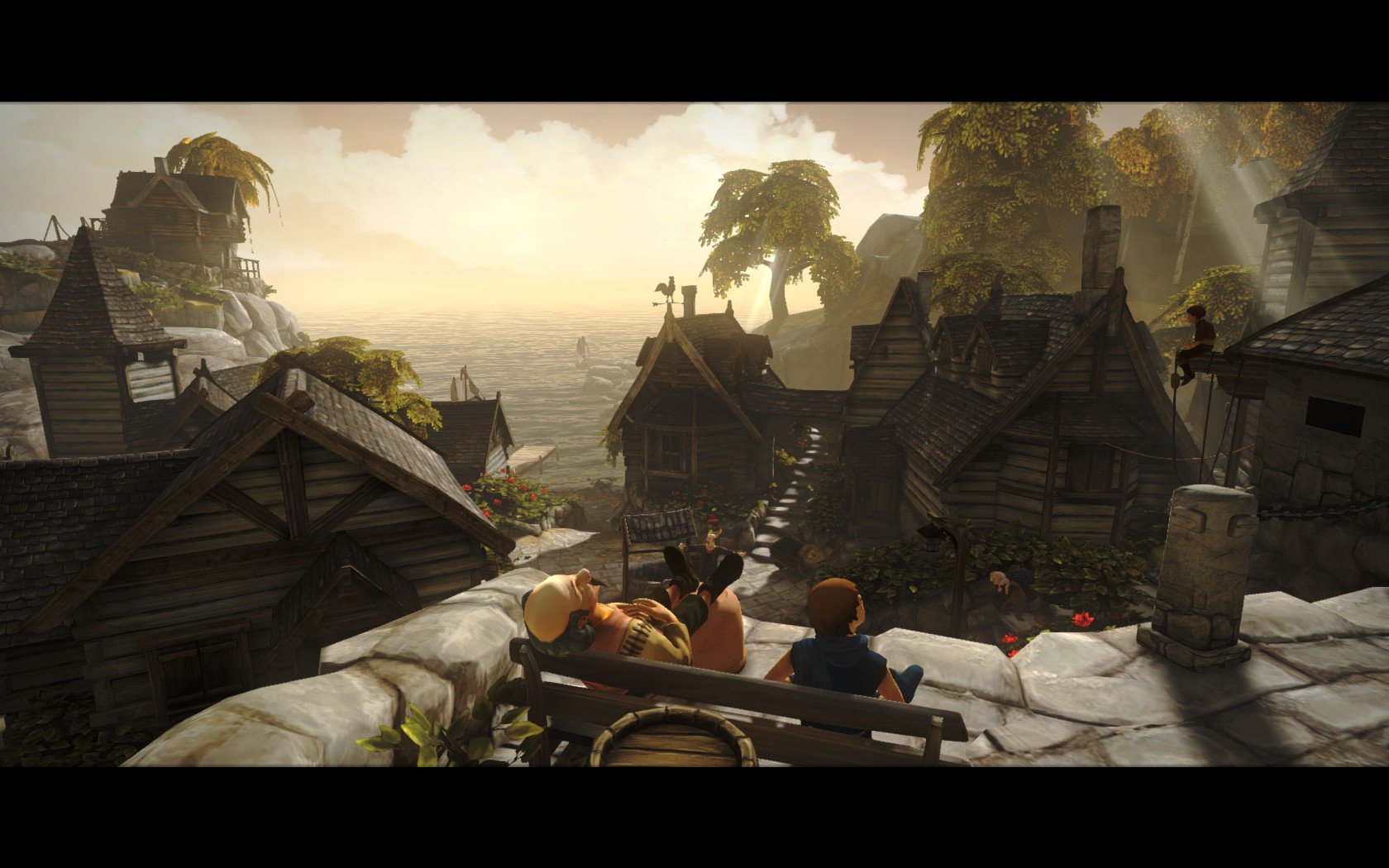 What a view!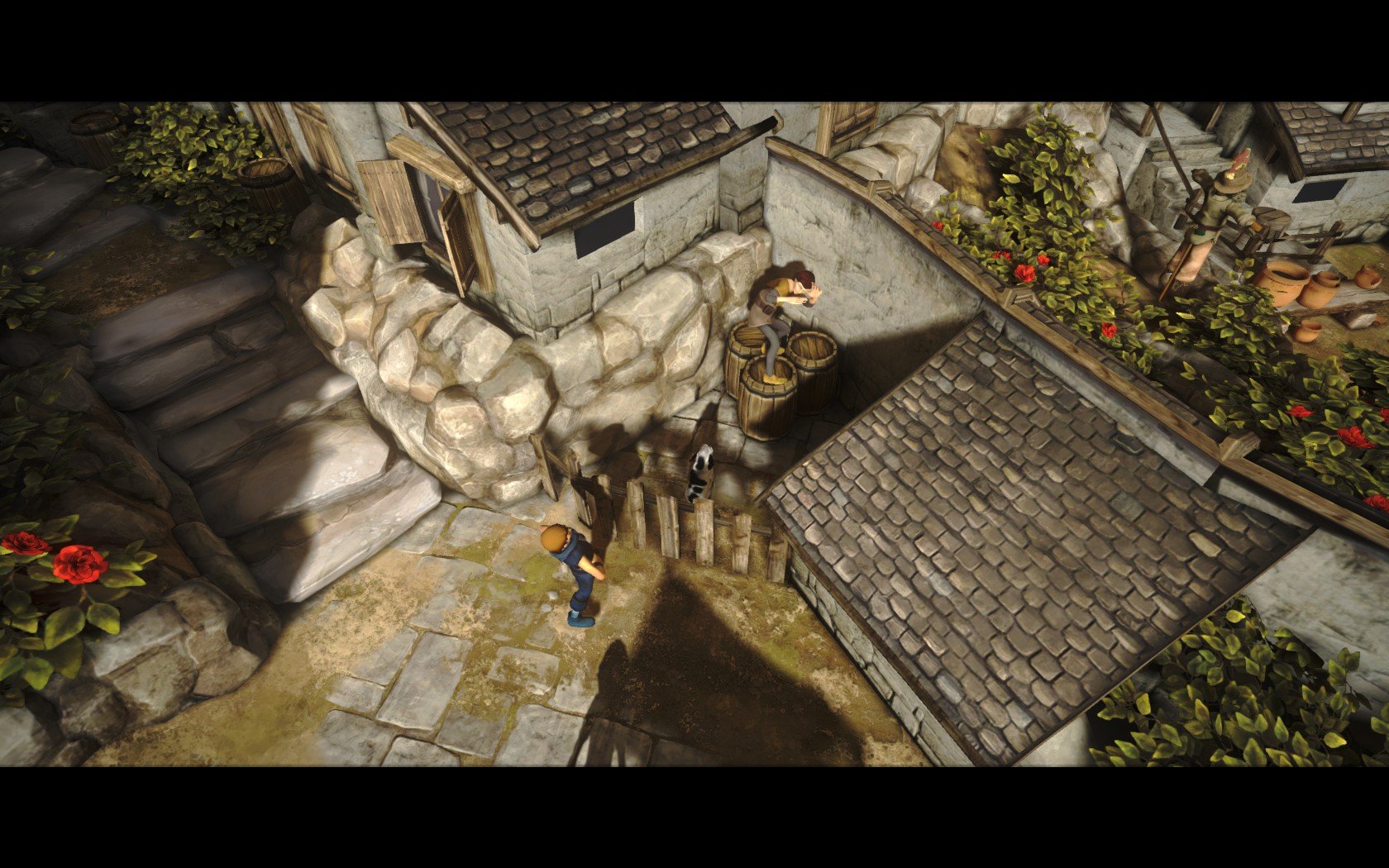 Aaah revenge tastes sweet…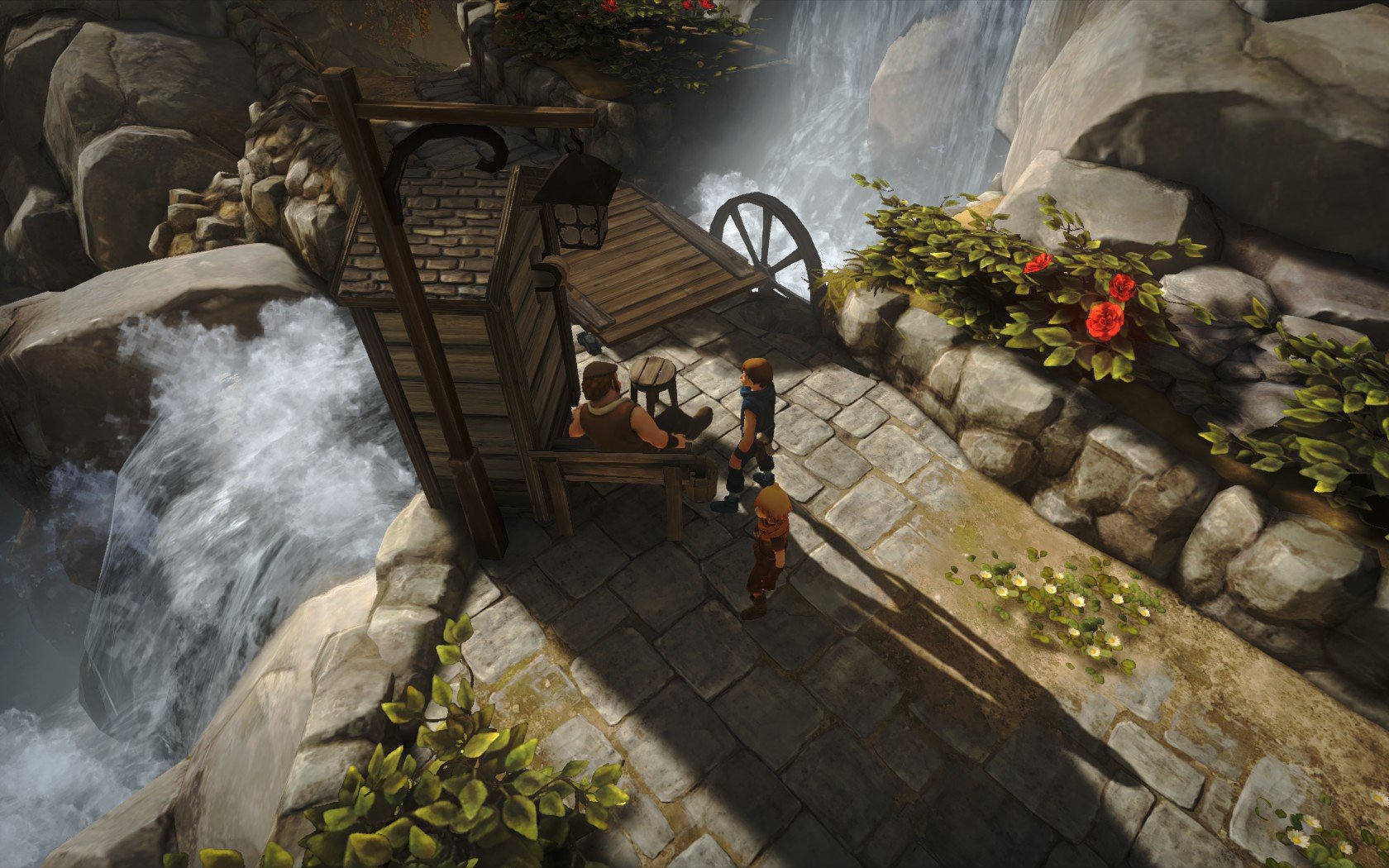 Honestly, I can't get enough of the beautiful scenery of this game! There is not much difficulty, but the game is very pretty and cute.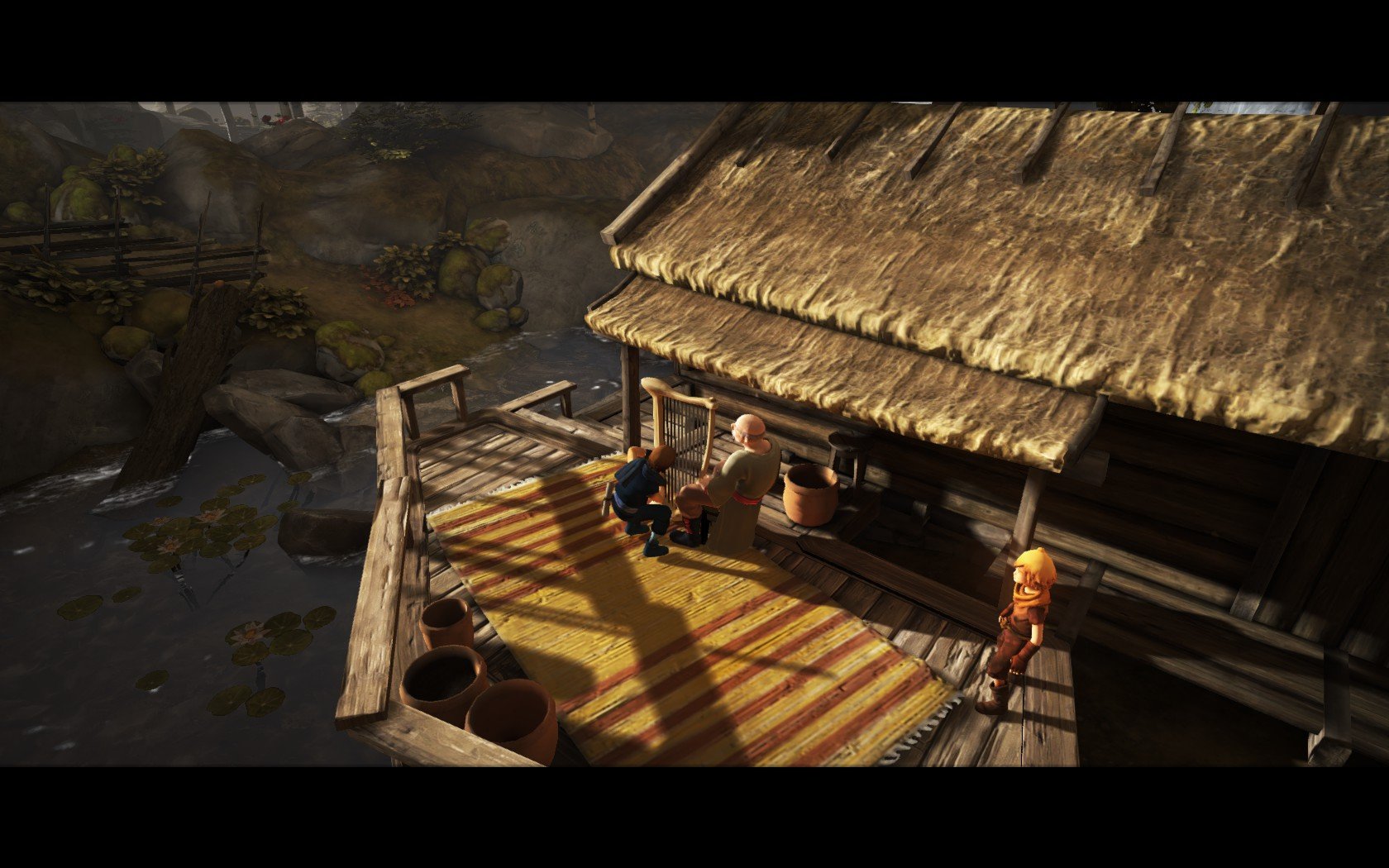 Getting the brothers to work together and use their individual strenghts is the main point of this game.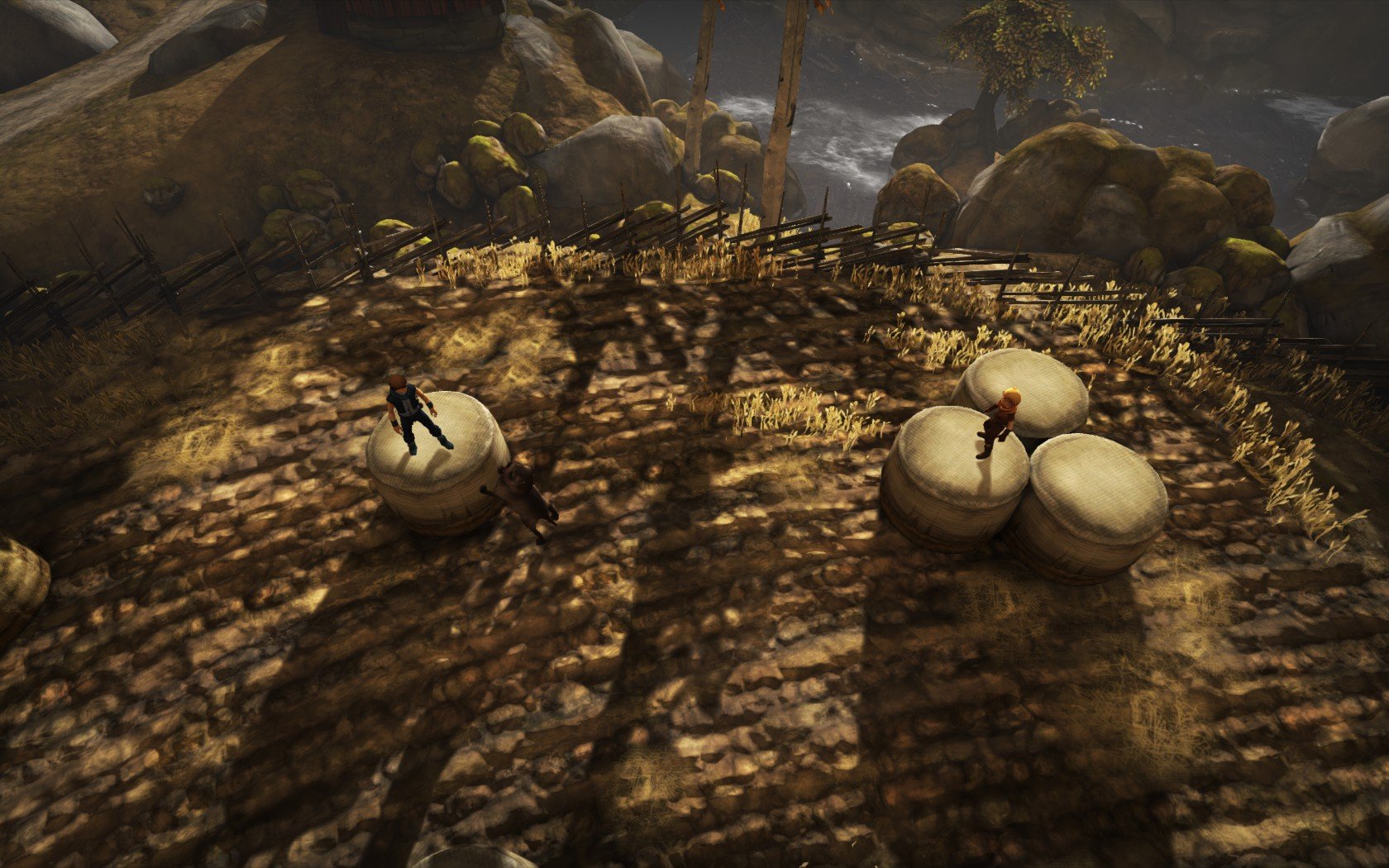 At some point, you even meet a friendly giant to help you out for a little while!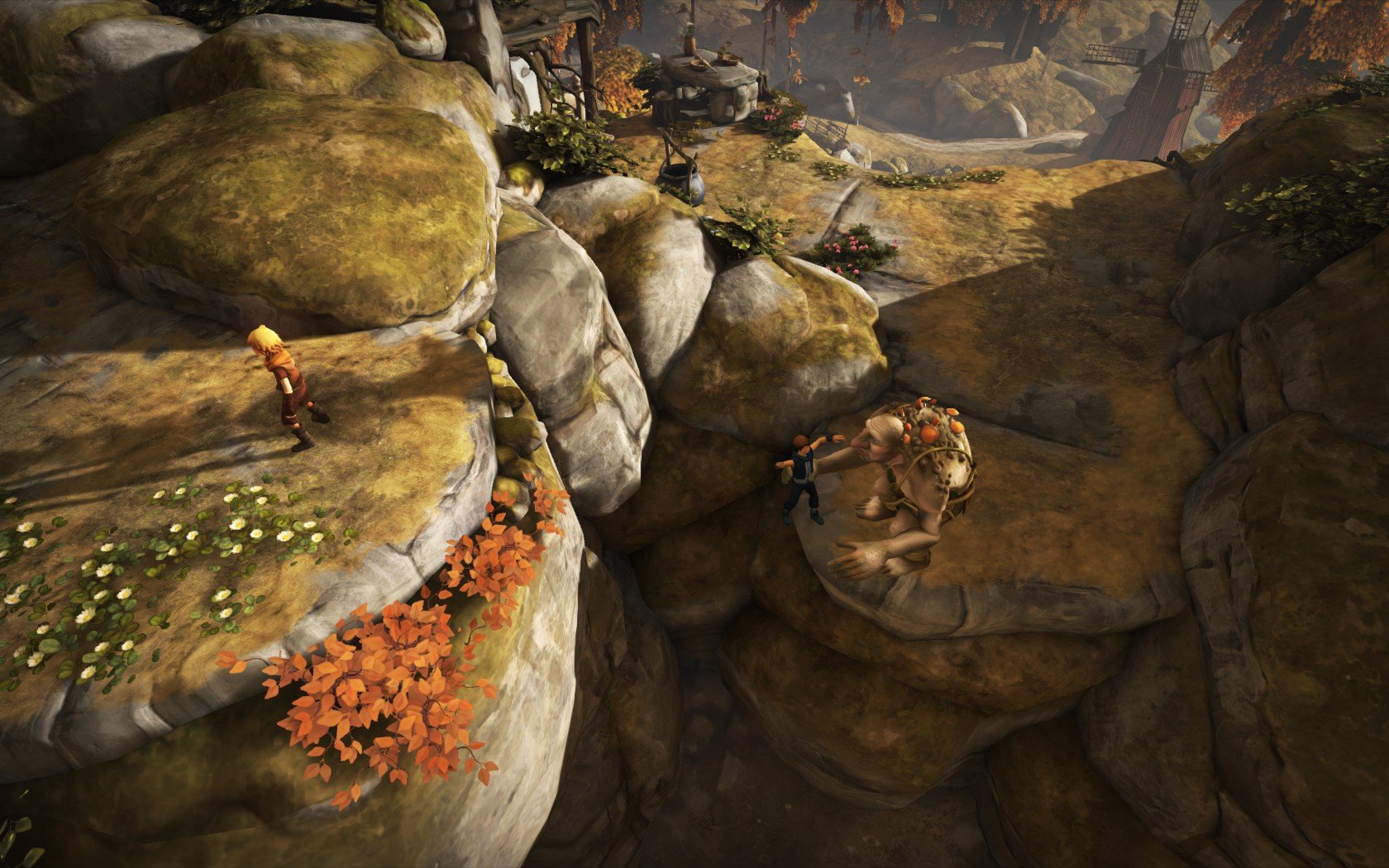 Throwing brothers, what could go wrong?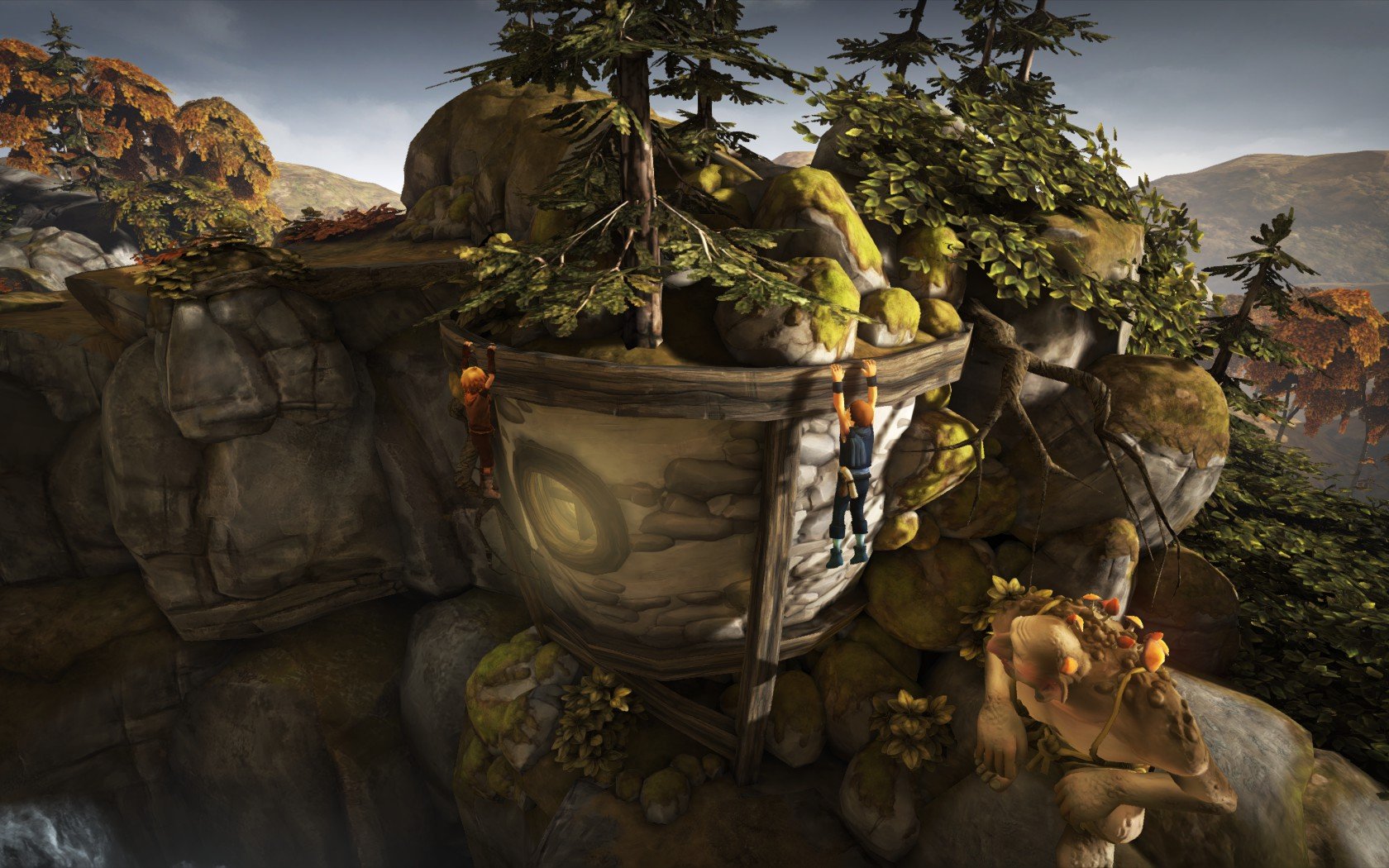 What a cute little home!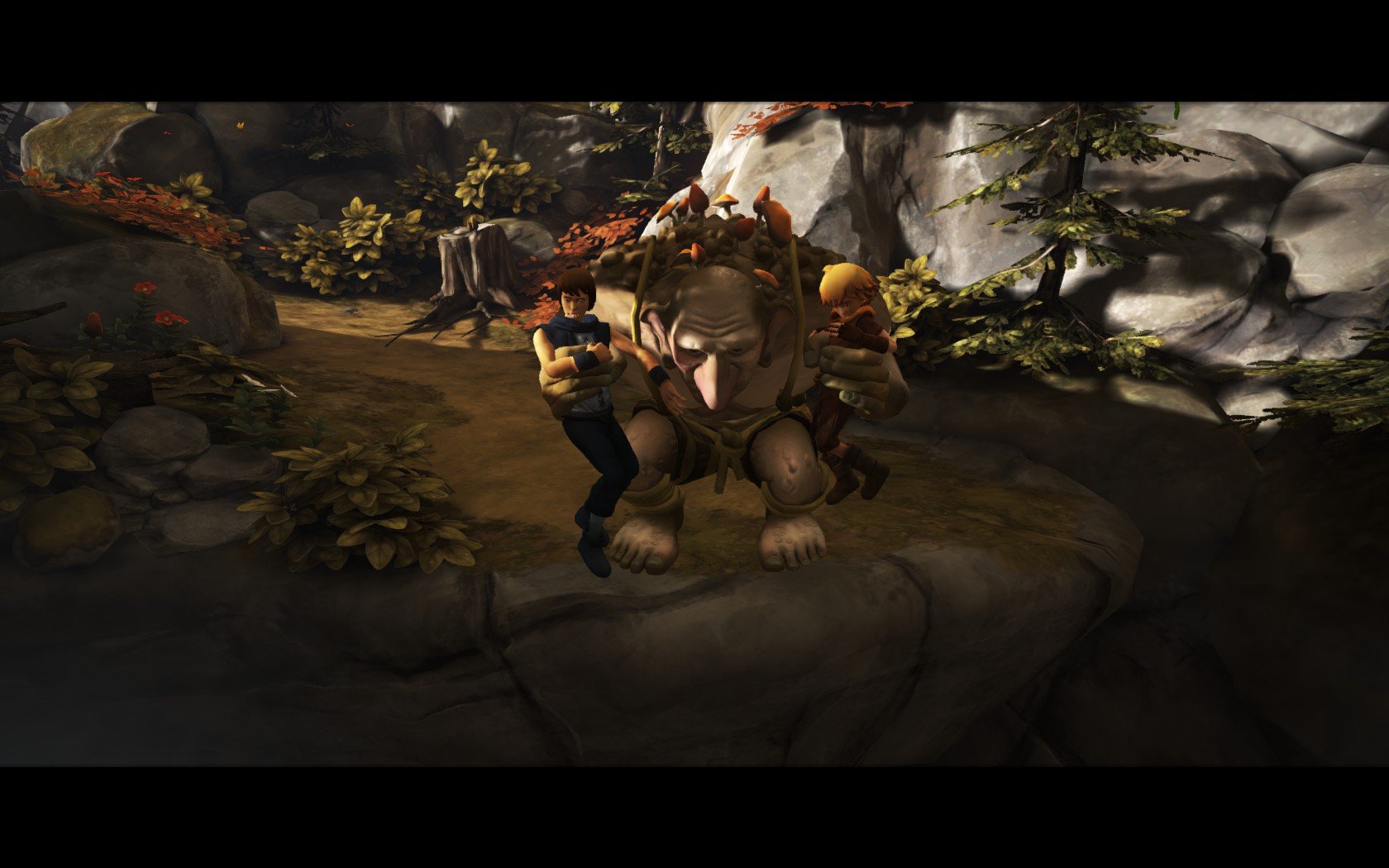 Ehm… what's happening?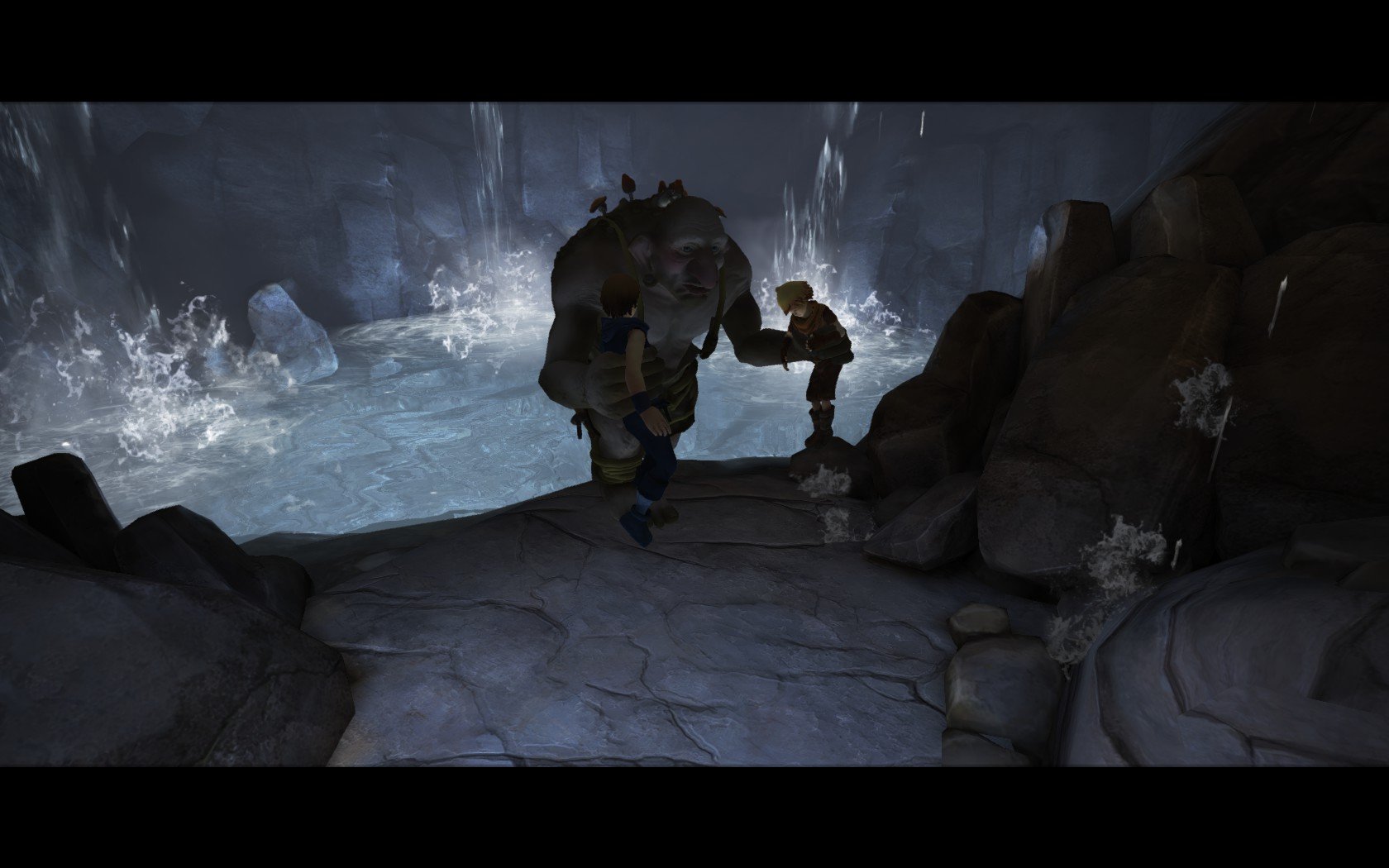 That was a big drop!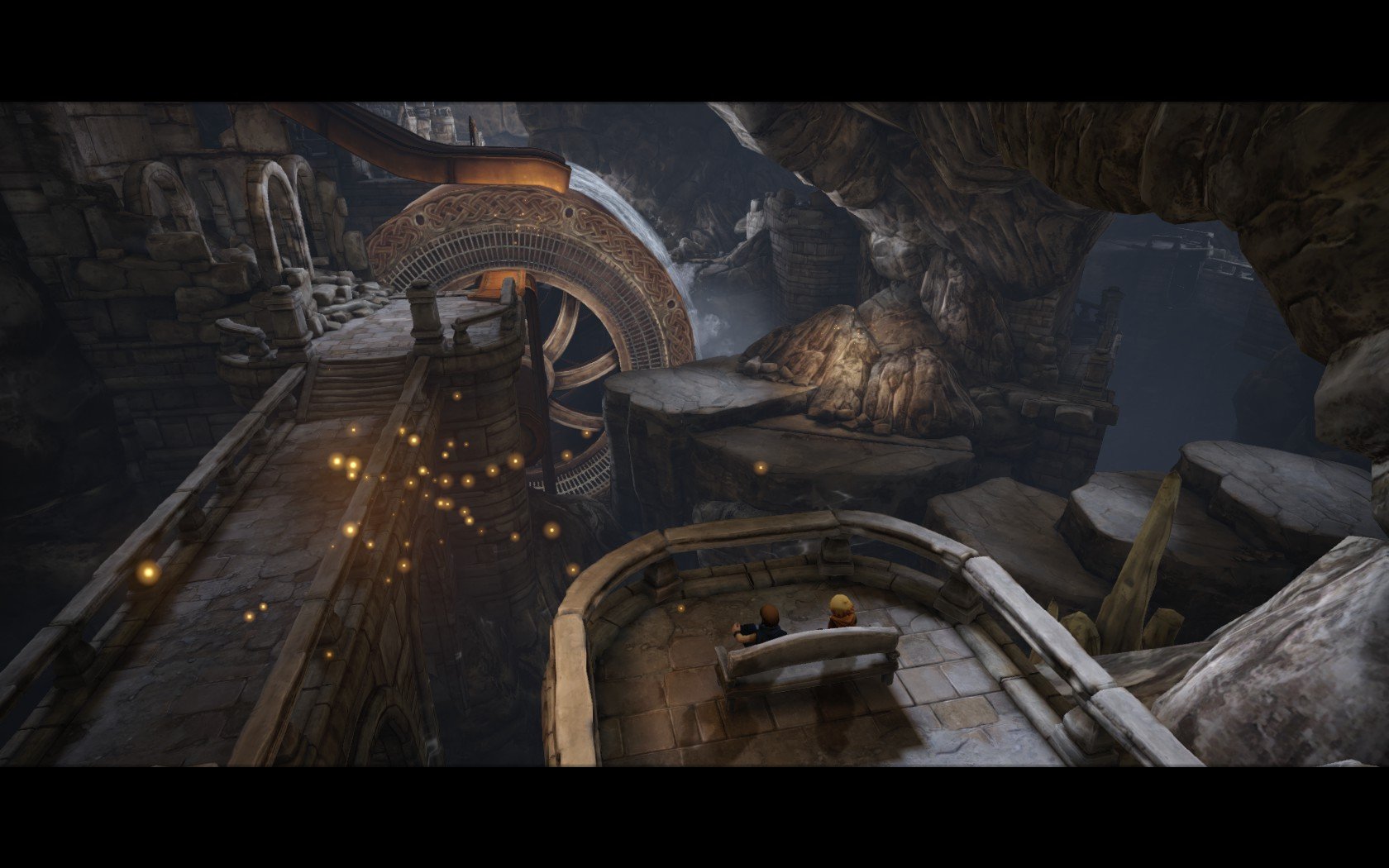 And this is where I'll leave you.
Hope you enjoyed the little tour of Brothers' scenery!
---
Thanks for reading my post! You might like to check out my gamer shirts:
Available in many variations here*, here*, here* and here*.
*These are affiliate links. If you make a purchase through these links, I will earn a little extra as an addition to my small designer fee.