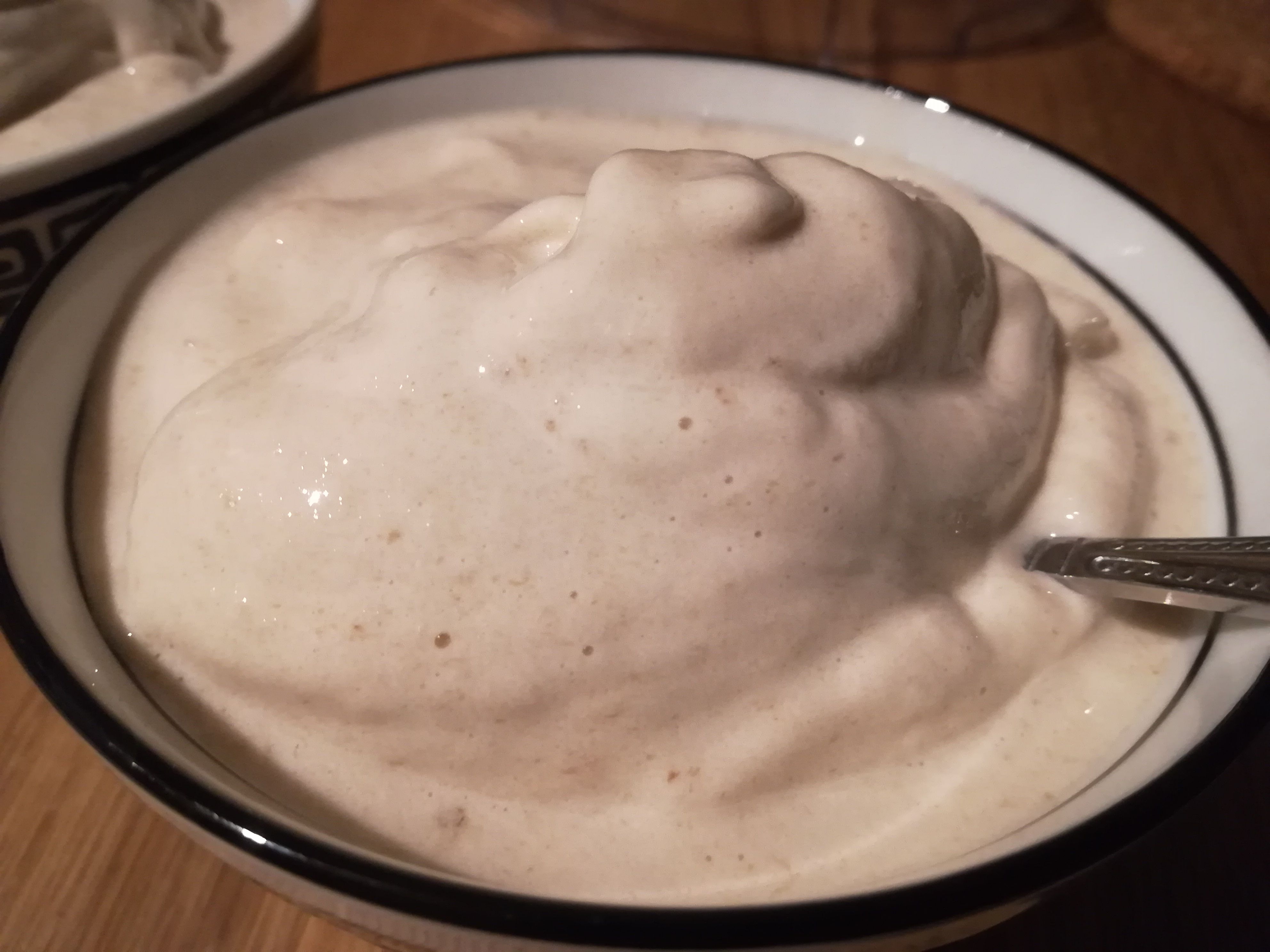 Have some bananas that are about to go bad? Slice them up and freeze them to make this delicious dessert!
I like my bananas greenless. I'm not all too fond of a completely brown peel either, but it definitely needs to be more towards that side. It makes them taste so much sweeter! Aside from that, they (the internet, magazines) say those are healthier aswell, as in, they have more healthier substances.
I buy a batch when they are still a little green though, to make sure they last us long enough. Yet, even though we eat them until they're very ripe, we still don't always manage to finish all of the bananas on time. I can make banana bread from bananas that are about to go bad (much sweeter to use those, instead of green ones!), but that takes quite some effort. I wanted an easier way to get rid of them without throwing them in the trash.
So, I checked online and found many variations to banana ice cream. I did the first step: slicing up the bananas and freezing the slizes. I saved some of the tabs with recipes and then proceeded to not do anything with them for a couple of days.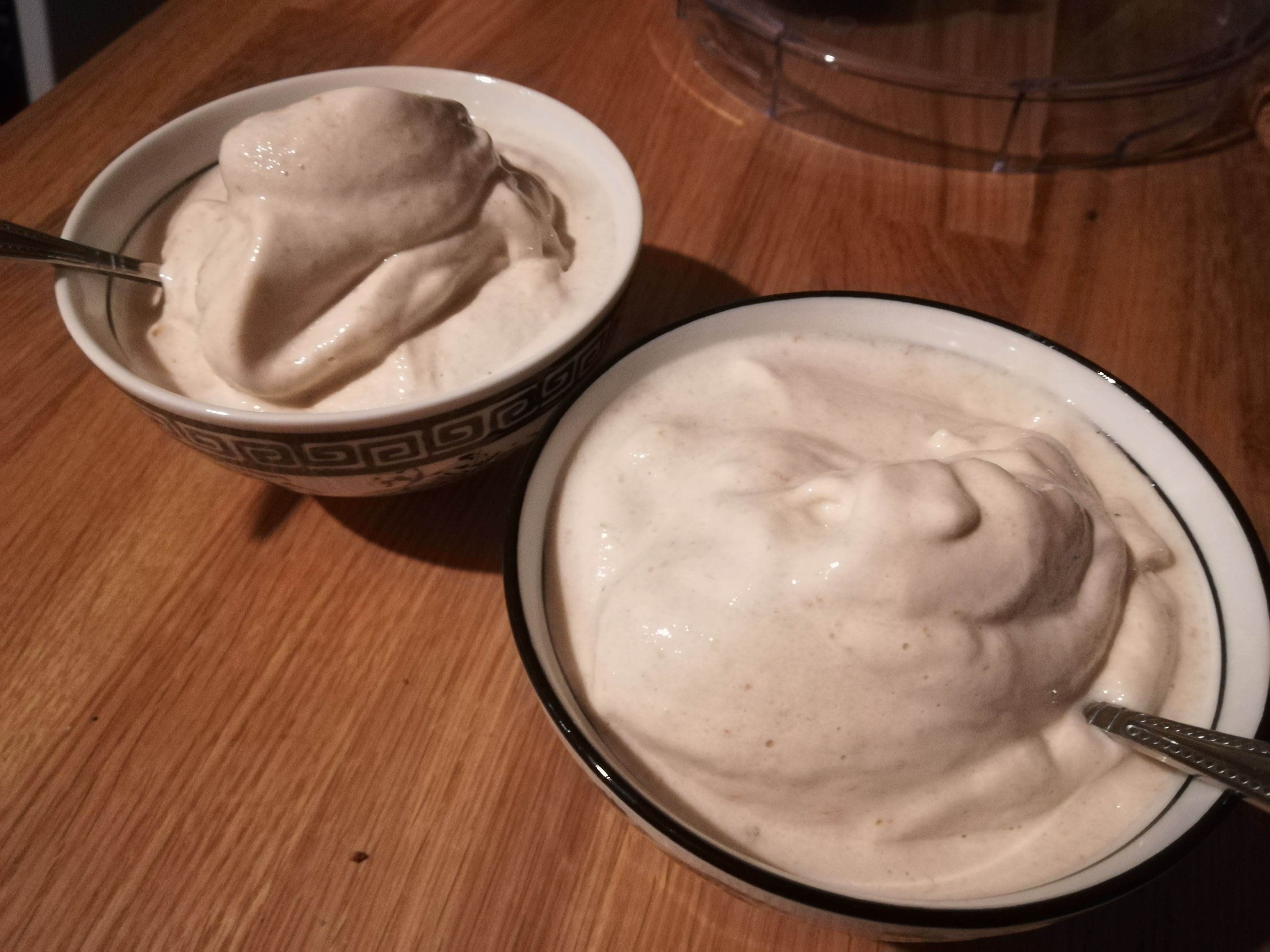 Then, yesterday evening, my boyfriend told me he wanted to eat something, but he wasn't sure what. I suggested banana ice cream and grabbed the slizes of banana out of the freezer. Too lazy to check the recipes, I figured I would do fine without them. I knew the basics!
A couple of minutes later, we were eating a delicious, soft, creamy banana ice cream. I'll tell you how to make it, but you shouldn't take the amounts of the ingredients too seriously. You can scale this up easily and you can basically wing it when it comes to the amount of milk. Just add a little until you come to the right consistency.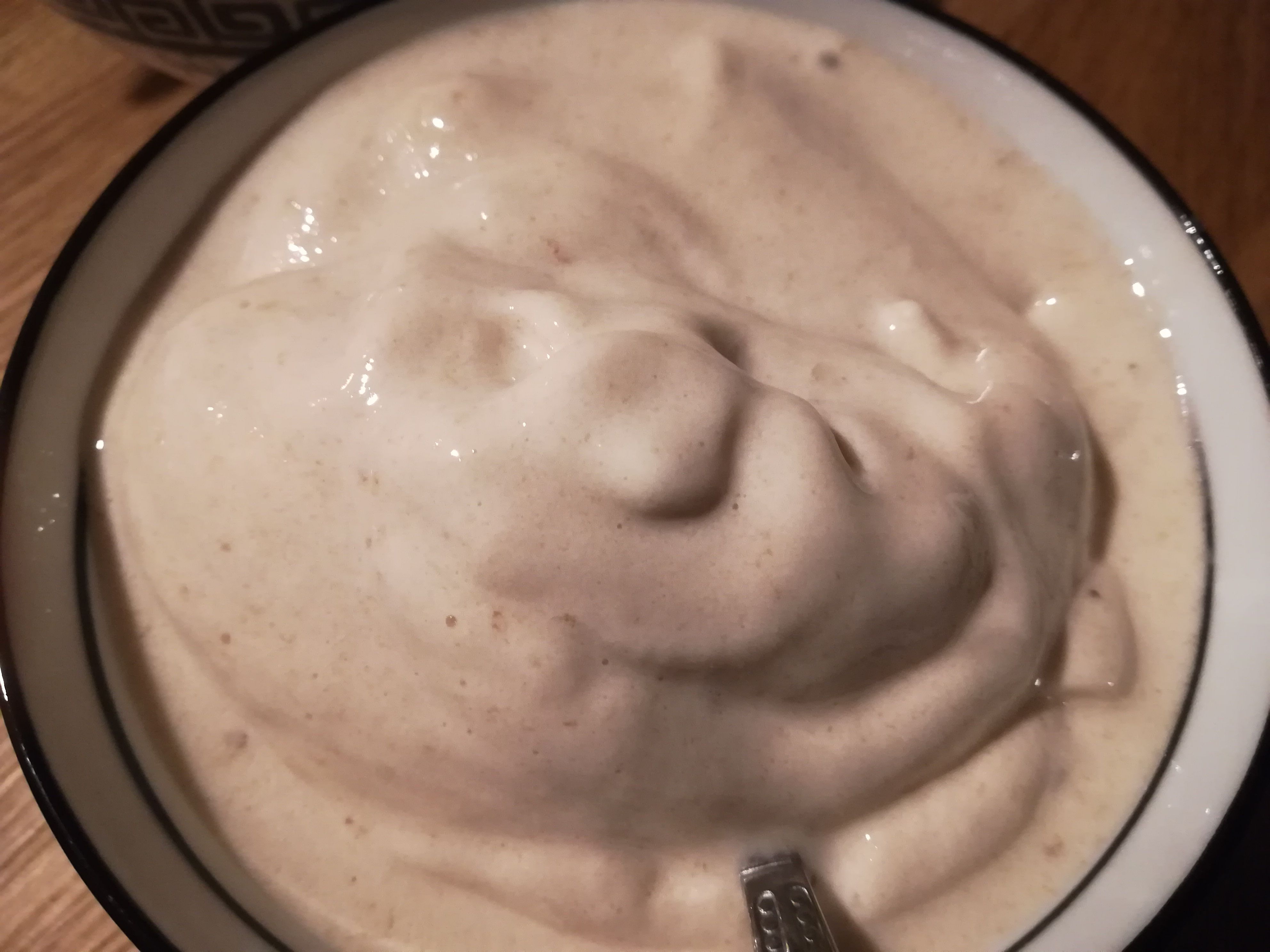 Ingredients
For two – three
About two bananas worth of frozen banana slizes
About 1/2 – 1 cup of milk
About 1 tsp vanilla extract
Directions
Get a blender that knows how to deal with frozen fruit. Drop in your banana slizes and give it a few pulses so they break into smaller pieces.
Add around 1/2 cup of milk, add the vanilla extract and start blending.
Keep blending until all of the bananas are broken up and you have a nice, creamy mix. During this, add some splashes of milk until you feel you've got the right consistency.
Serve immediately.
Enjoy!
---
These are affiliate links. If you make a purchase through these links, I will earn an extra fee as an addition to my small designer fee.