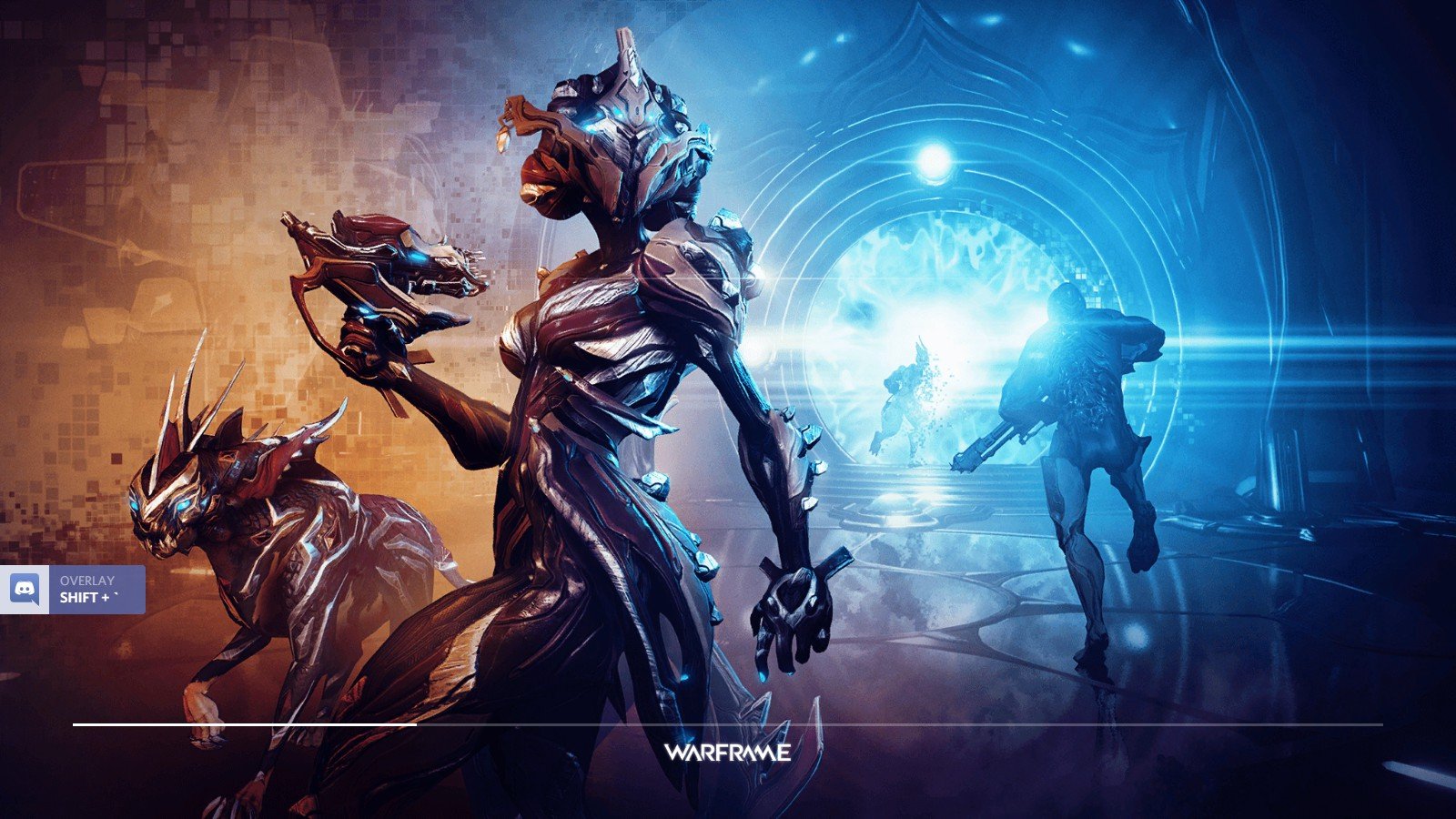 Warframe is a sci-fi game. It's a multiplayer game. To me, it's a shooter… and so much more.
Steam tells us this:
Warframe is a cooperative free-to-play third person online action game set in an evolving sci-fi world.
You don't see the word 'shooter' in there, do you? I imagine that's because there is much more to the game than just your gun as a weapon. You have multiple fighting options and your gun is just one of them.
The game is fast-paced though and you have this crosshair and you have a gun… plenty of reasons for me to call it a shooter.
I don't like shooters. I suck at shooters. It's all way too fast for me. I don't like the gun as a weapon. I still found myself playing Warframe a second time though. Then a third time.
Part of that is because once I showed the game to my fiance, he decided to start playing too (and he can now carry me through missions). Another part of it is because of its setting and all of the other aspects of this game.
Alright, I'll admit, I saw the tag 'Multiplayer' and my mind turned this into 'MMO'. That's not correct. It's not really an MMO. You will see other players though. Not on your regular missions (though you can party up), but there are places where you can meet people. So far, I found them in a city on earth. It held both npc vendors and players. Besides this, there's also a chat channel which you can see while you're chilling out in your own ship.
Now I'm far from an expert on the game and there are still a lot of unknowns for me. Maybe there are other places where I could find people, who knows? For now, it was the city.
What attracted me to the game at first were the graphics. The game is free to play and it looks awesome! I saw a video of someone running through an open field of grass and I thought 'I want to go there!'. I saw someone fishing and I thought 'That's an awesome side-activity! I want to see this open world!'.
My missions did not lead me there.
I was disappointed.
I wanted an open world.
My fiance started googling.
Turns out, there is an open world!
I got excited.
And that's what led me to this city. It is the gateway to the open world. I'm still not sure what exactly the deal is with this open world. I haven't yet figured out this whole fishing thing and all we did out there was die. I think we need to do more missions to level up first…
So, more on that later.
Gosh this is a messy post, isn't it? I guess I now know the correct title: 'Random thoughts on Warframe'.
Anyway, Warframe. Sci-fi! Yes, because well… look at your suit. And also, I said 'a city on earth' before, because you can also visit other planets. We haven't yet, because we need to level up more, but yeah.
Also, there's fancy guns, swords and each Warframe suit has its own little special set of abilities. Mine can shoot lightning! How awesome is that? Energy drains quickly though, so I can't shoot lightning that often. It makes me sad. I hope it improves when I level up.
Also, there's a ship!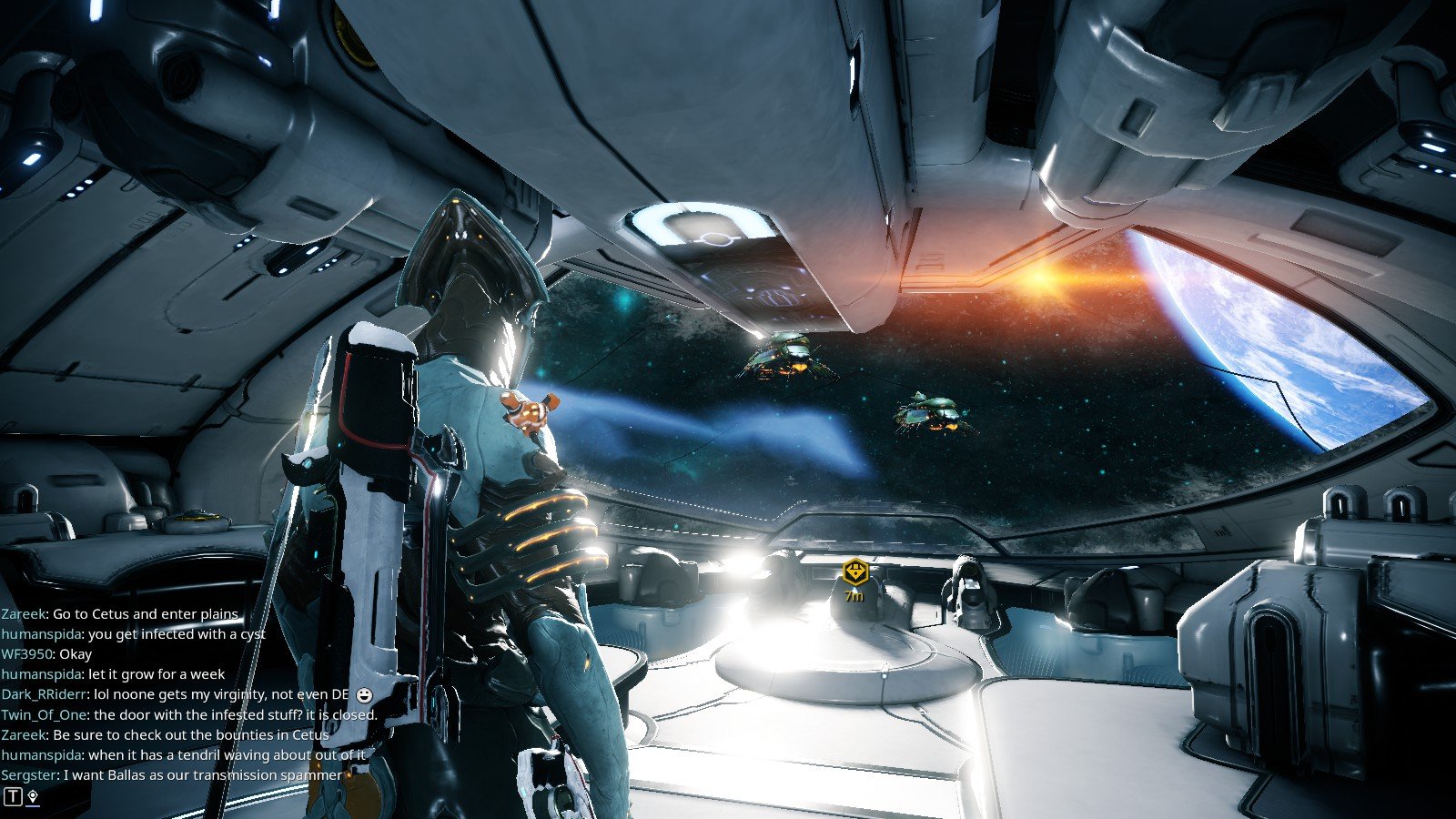 Your ship!
You can costumize this ship, since it's yours. You can also customize your warframe, since it's yours. I made good use of these options.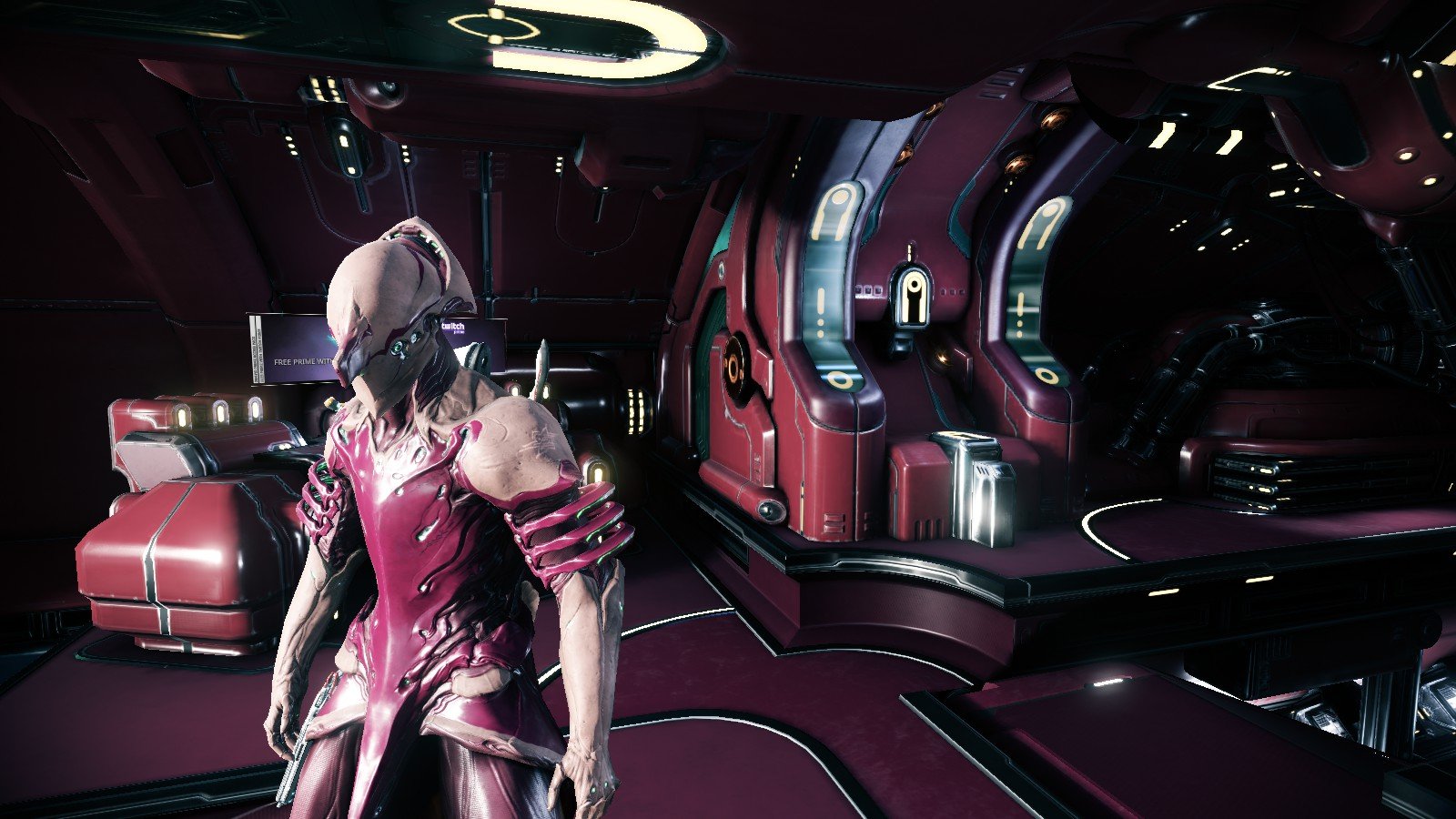 I love my re-decorated ship. Not too happy about the warframe though. There a little too much pink going on there. I'll fix that some day.
You can also decorate the outside of your ship! As in, you can color it. Also, you can get other ships. And as mentioned before, other warframes.
Oh yes, and there's also mods to upgrade your warframe and weapons. Oh yes, and you can also change the colors of your weapons. My sword now makes pink arches when I swing it!
So much going on there…
Alright, I will definitely stream this game sometime soon, so you can see the gameplay with the bonus addition of watching me fail at a shooter type of game.
Sorry for the mess!
---
Thanks for reading my post! You might like to check out my gamer shirts:
Available in many variations here*, here*, here* and here*.
*These are affiliate links. If you make a purchase through these links, I will earn a little extra as an addition to my small designer fee.