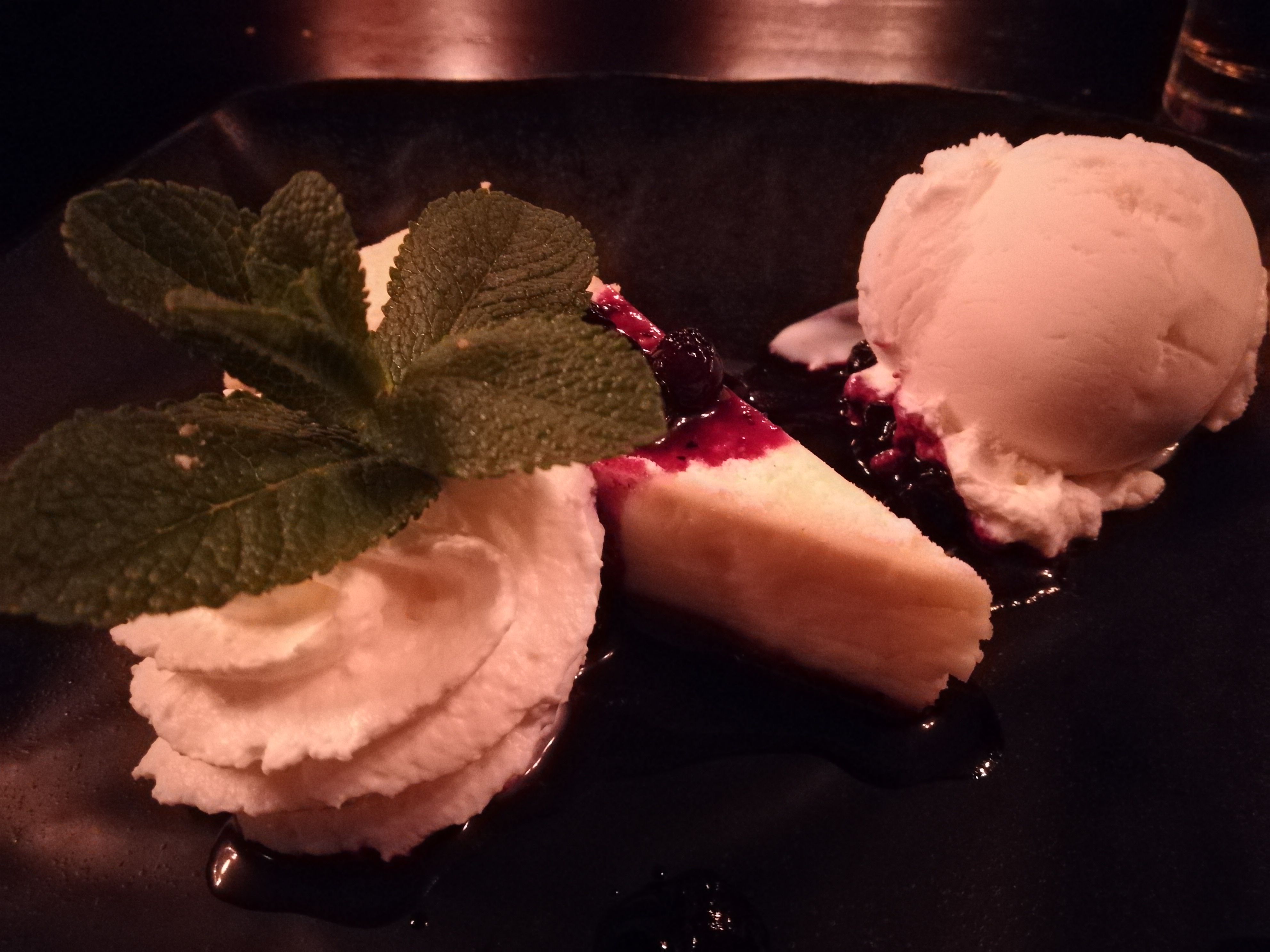 Can't go forgetting about the 'food' element of my blog!
So, I saved the best for last about my day of gaming out there in the real world. The dinner afterwards! I've also got some other things I had failed to share with you previously. So sit back, relax, and enjoy some good old-fashioned food pics!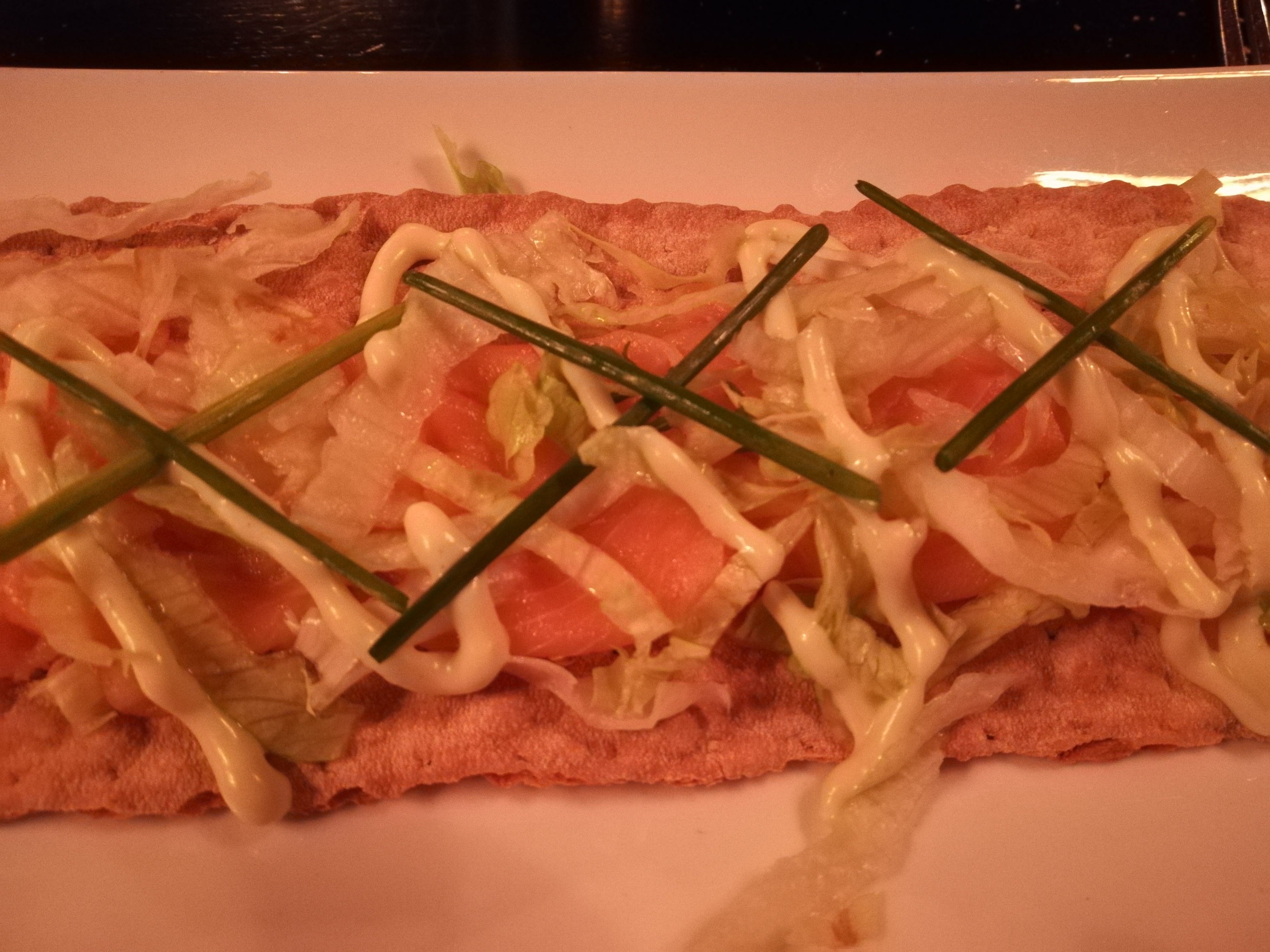 For starters, this was the starter of my dinner this weekend! It was a piece of 'tunnbröd', basically Swedish flatbread, with smoked salmon and wasabi mayo. I was afraid the wasabi part would make things too hot and the mayo was a little hot, but not too much luckily. This starter was delicious!
Then came the main course, with chicken, broccoli and sweet potato in a delicious gravy: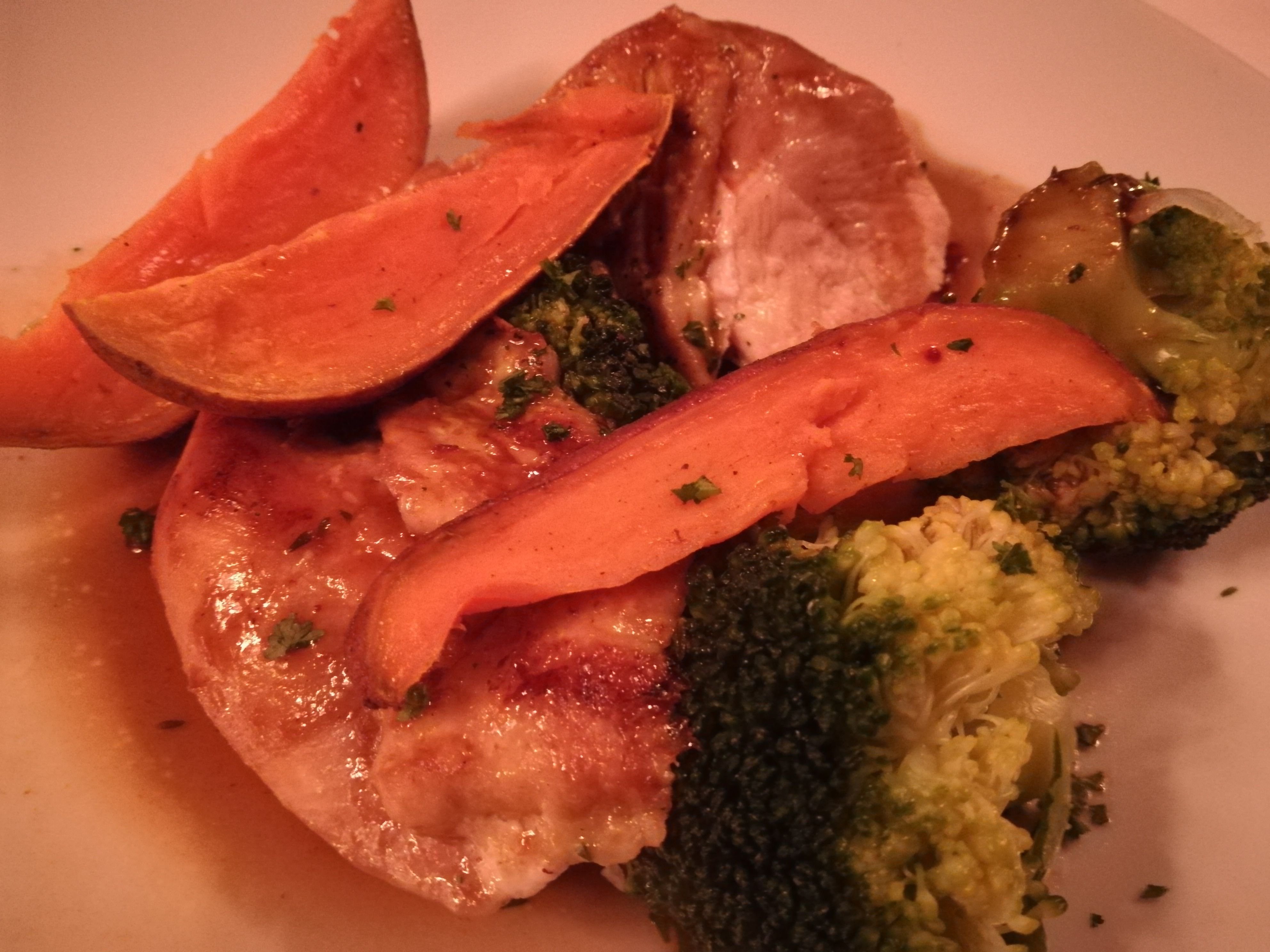 The chicken was okay, with a very yummy skin, but I liked the broccoli and sweet potato much more, combined with the gravy! Also, there were a few side dishes, like simple fries and salad, but also a nice applesauce with chuncks and made with wine. This was very delicious!
Then came dessert!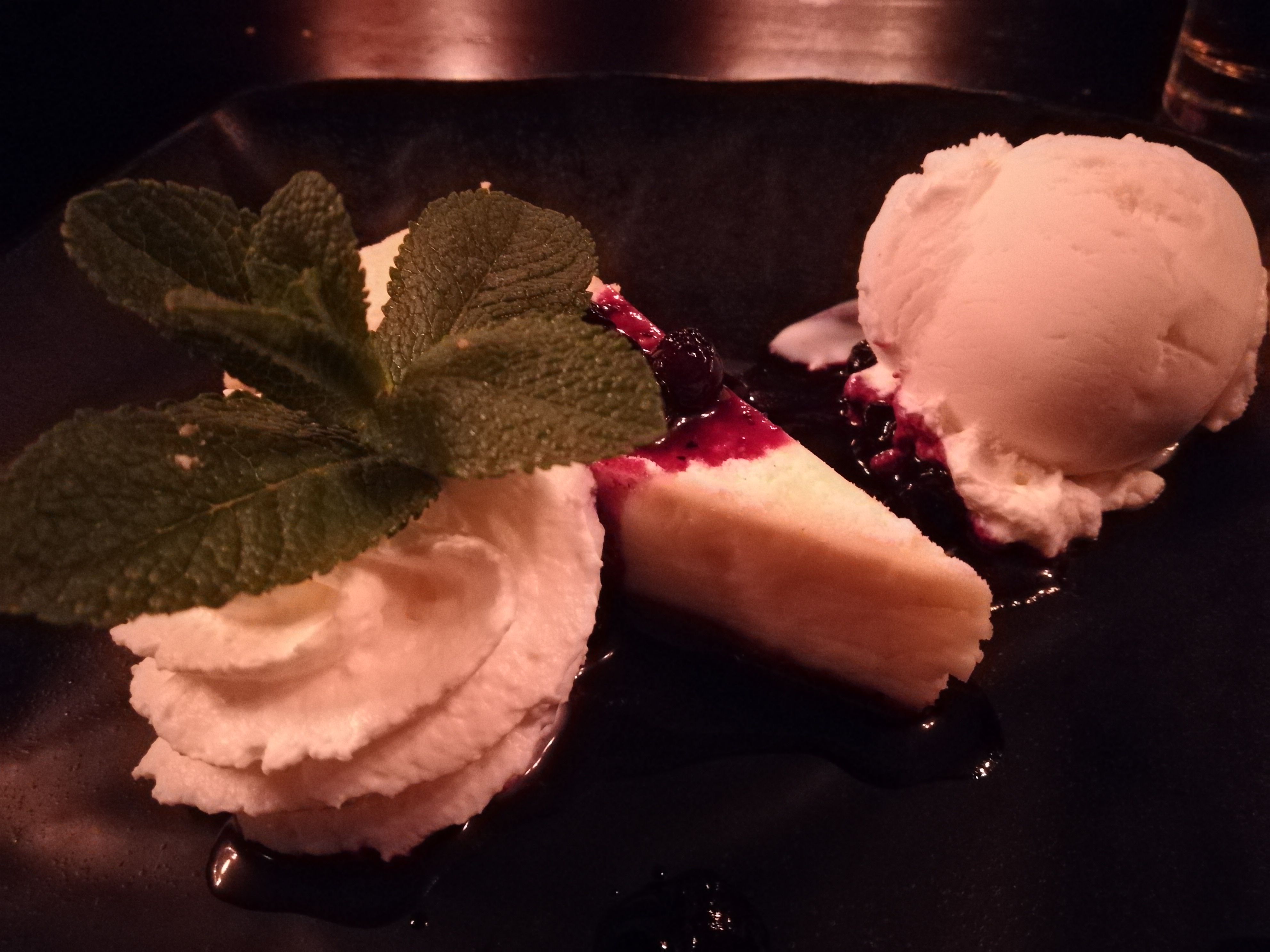 Cheesecake with berries and yoghurt ice cream. I'm usually not the biggest fan of scoops of ice cream for dessert, but I have to say I liked this yoghurt ice a lot more than I would have thought. I ate the whole scoop easily!
The cheesecake was so deliciously creamy and fluffy and perfect, I loved every bite!
Yes, definitely a good meal. I had been to a 'Humphrey's' restaurant once before and enjoyed the food then. They did not disappoint now either.
Now onto other things. I've already shared this cookies recipe with you, but I'll just remind you: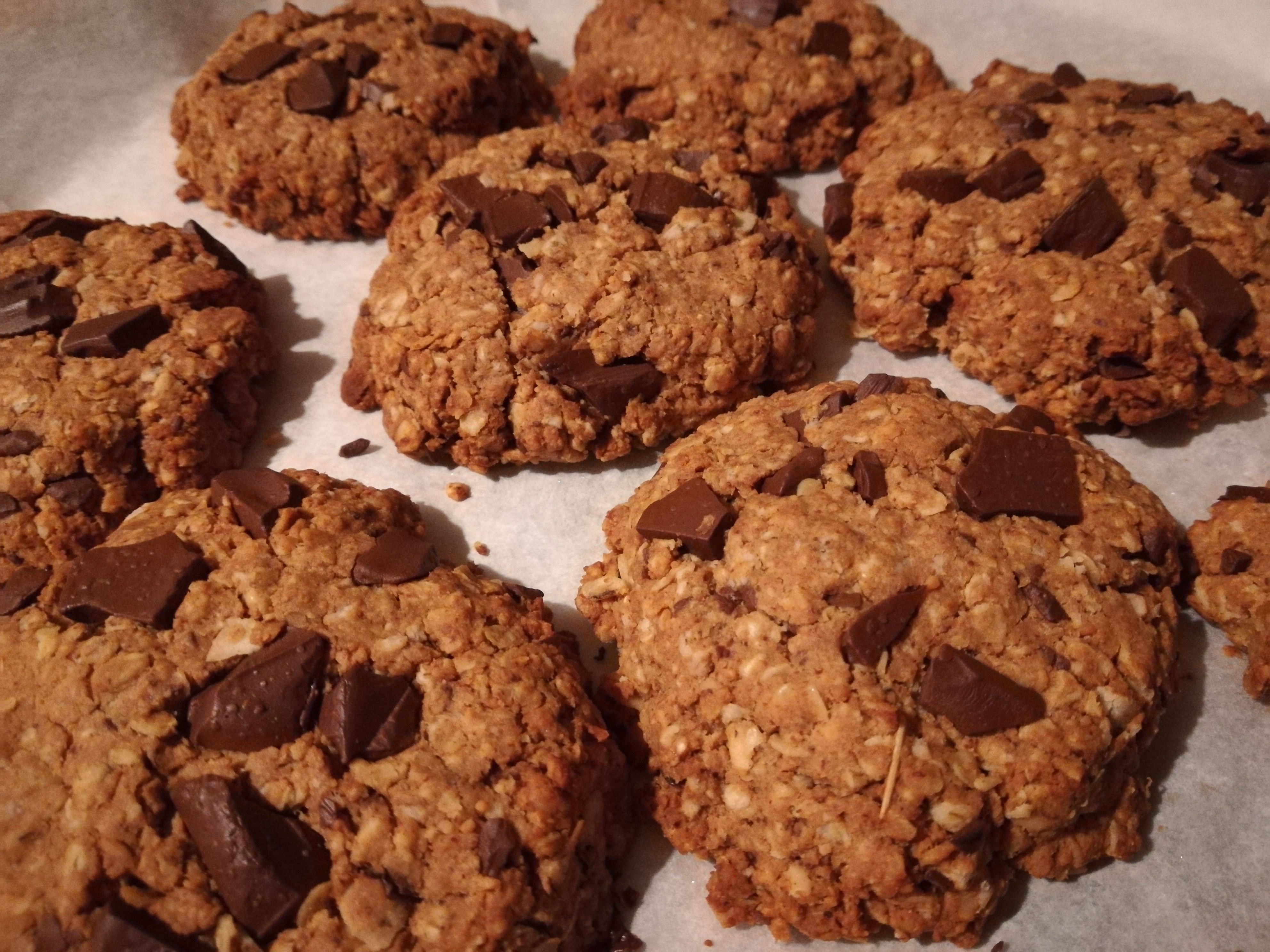 What I hadn't shared yet was basically anything about the family weekend deliciousness!
The family weekend is once a year and most of us make something for it for during coffee/tea time. This year was no different. I figured most would make cake/pie, so I decided to make my coconut macaroons for a smaller snack in between.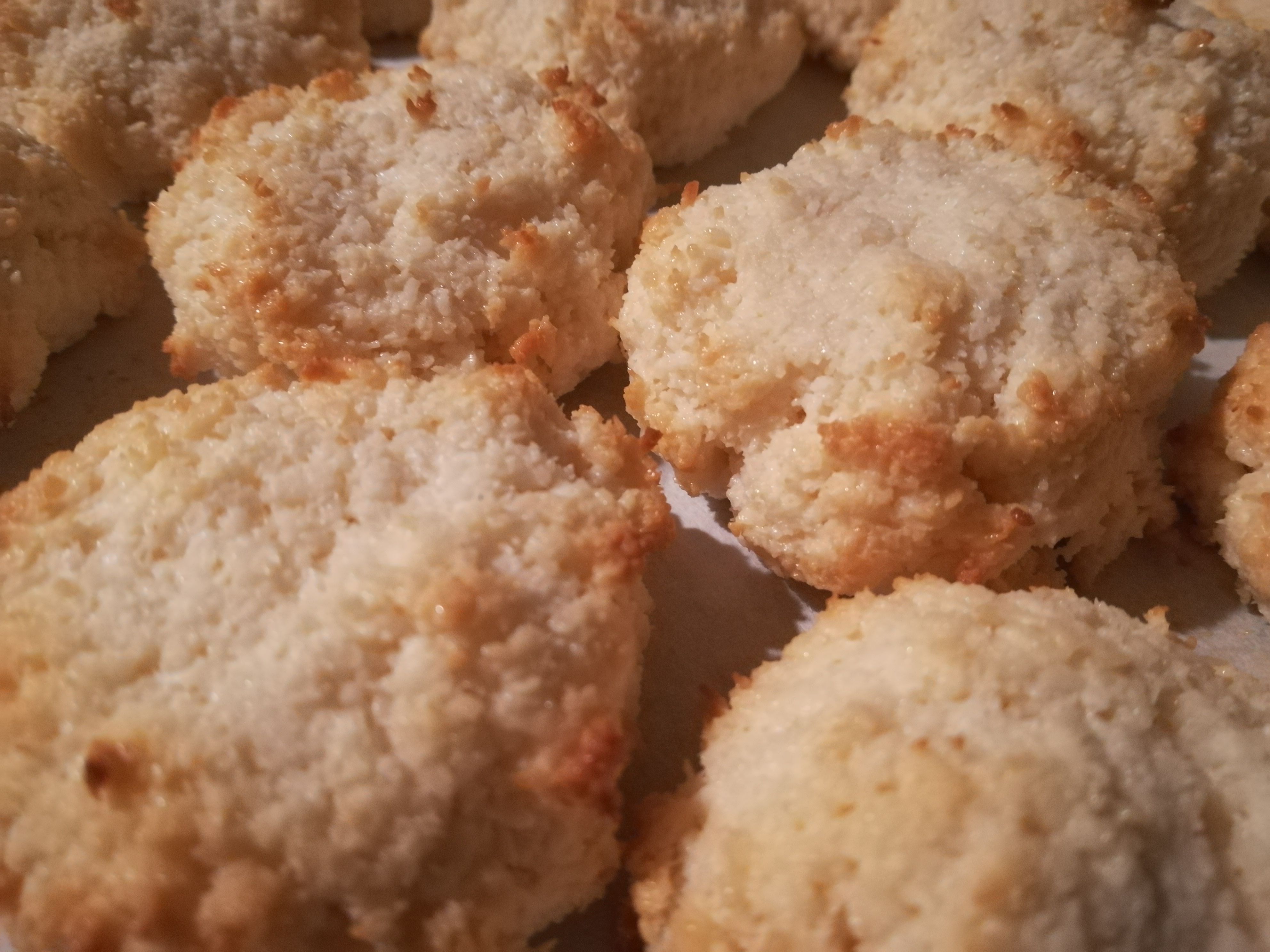 I've already shared that recipe before, so just google my name plus the dish name for that.
They were a big hit and most of them were gone by the end of the weekend. Aside from that, my aunt made a very yummy apple pie, which we enjoyed on the first day of the weekend. My cousin's girlfriend made a delicious chocolate pie, which we enjoyed on the second day of the weekend. This pie closely resembled the minty chocolate fudge cake I made and shared last year, without the minty part. Gotta remember to re-create that one some day and share it again, oh my gosh that was delicious…
Anyway, sadly I didn't take pictures of either of those pies. My other cousin's girlfriend, however, also made a pie, which we enjoyed last. She had made a monchou pie with cherries on top, yum yum!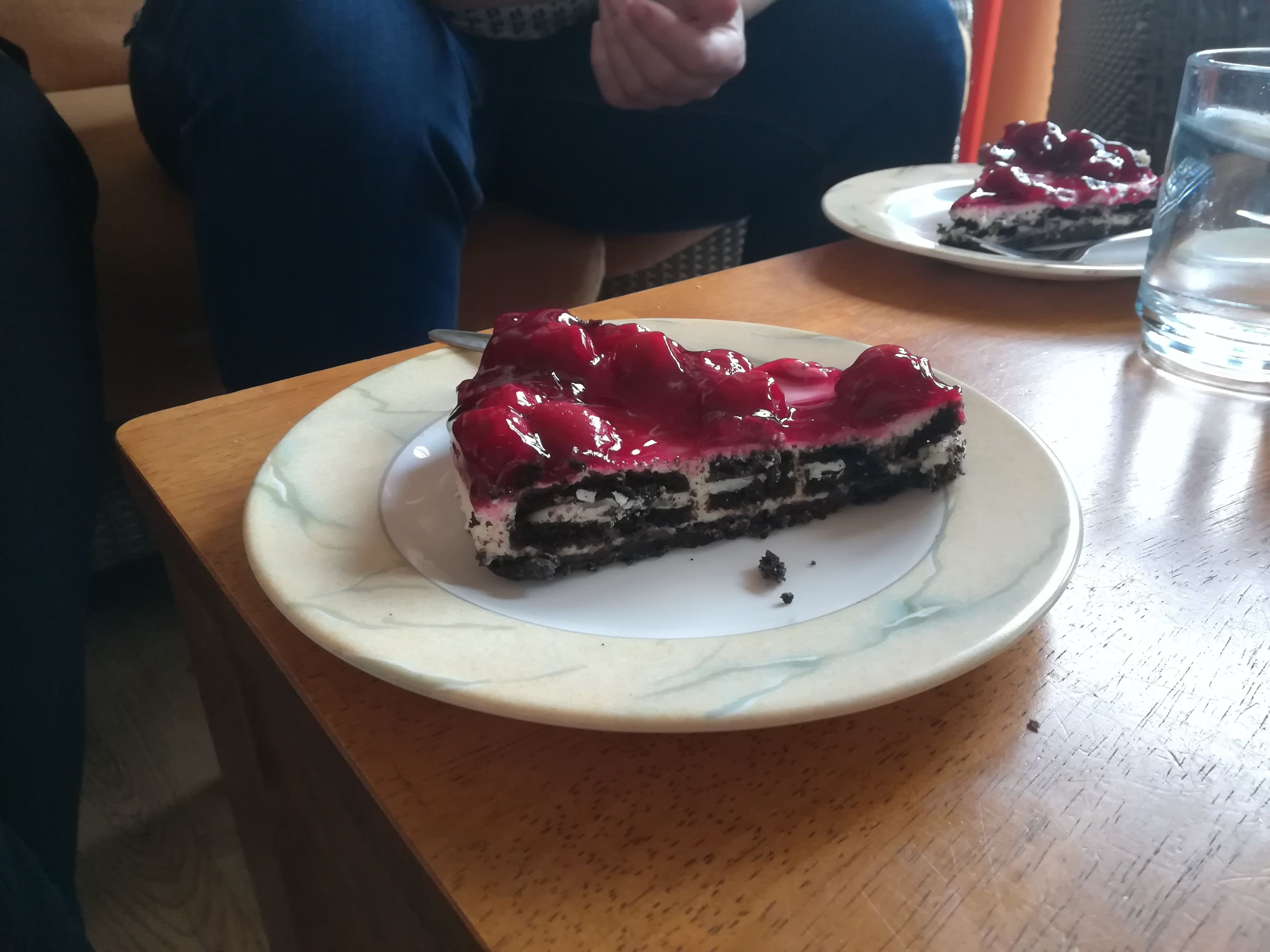 The bottom was made out of oreos and she had also dropped chuncks of them into the monchou part, which made it look extra good. We found the perfect piece to take a picture of!
I love monchou pie, especially when it's topped with cherries. So this was a great ending to all of the yummy things we had during coffee/tea time.
Hungry yet?
Looking at all of this food has definitely made me hungry. Shouldn't look at food before having breakfast… time to make some!
---
These are affiliate links. If you make a purchase through these links, I will earn an extra fee as an addition to my small designer fee.