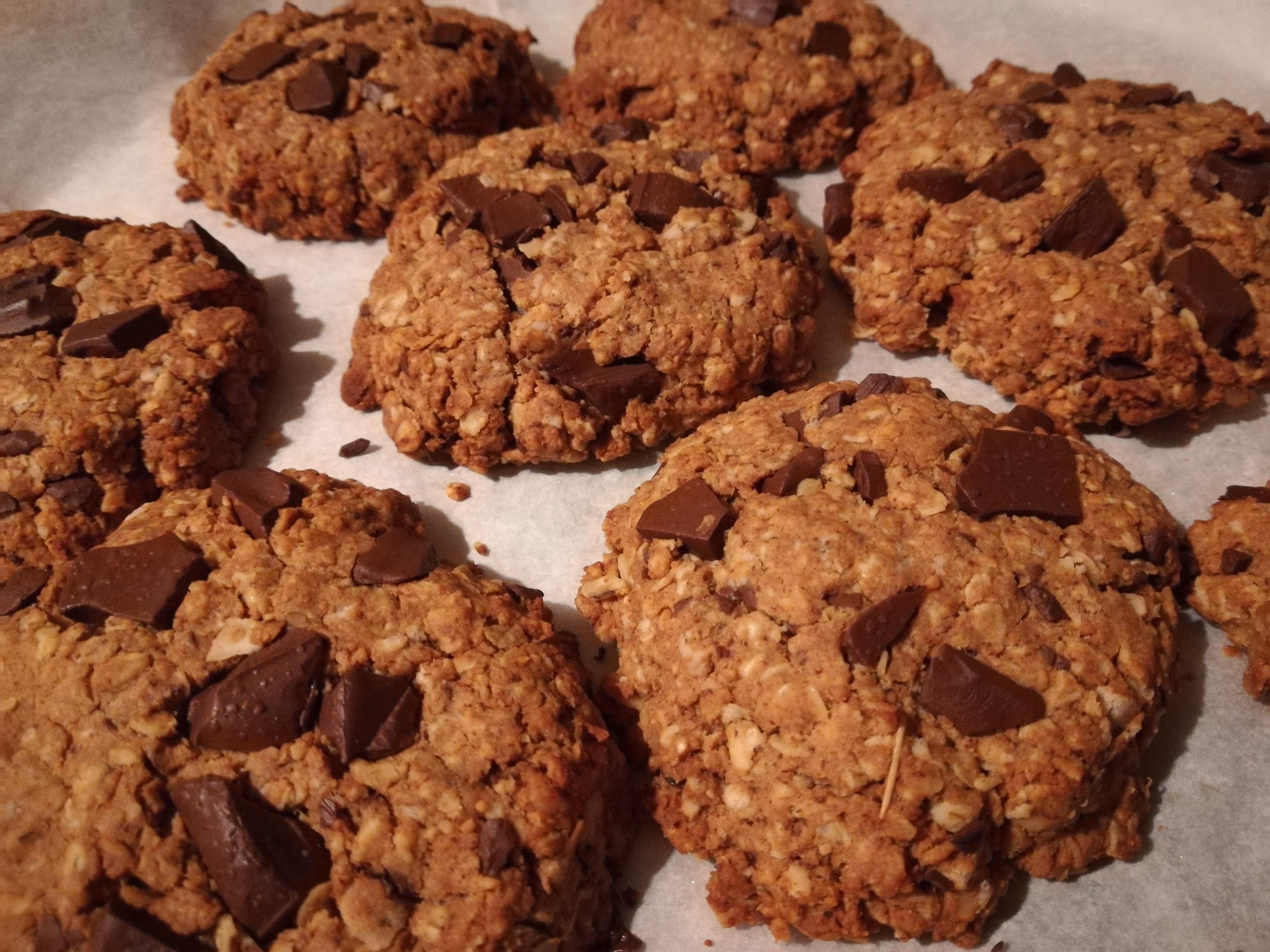 It's been a while, but I baked something yesterday!
Yesterday, I wanted to eat things. Many things, all day long. I didn't, but I did eat a bit of chocolate and some liqourice. At 15:30, I really, really wanted to eat something again! I had already had some tomatoes and didn't feel like tomatoes. No no, I wanted something less healthy.
That's when I checked my long list of 'Still to try' recipes online.I ended up on this Dutch recipe for cookies and figured I'd give that a shot. It looked easy enough.
Healthy? Maybe not so much. Healthier than store-bought? I'd think so. At the very least I know what's in them and I had to work for them!
I used more chocolate than the recipe calls for, so to balance that, I also used a little more oatmeal and peanut butter. I was very interested to find out how much the peanut butter would shine though. I didn't want to be eating just peanut butter with a bite. Luckily, these cookies balance their ingredients quite nicely!
So, with all the credit going towards my fellow Dutch foodie, here's the translated and slightly adjusted recipe!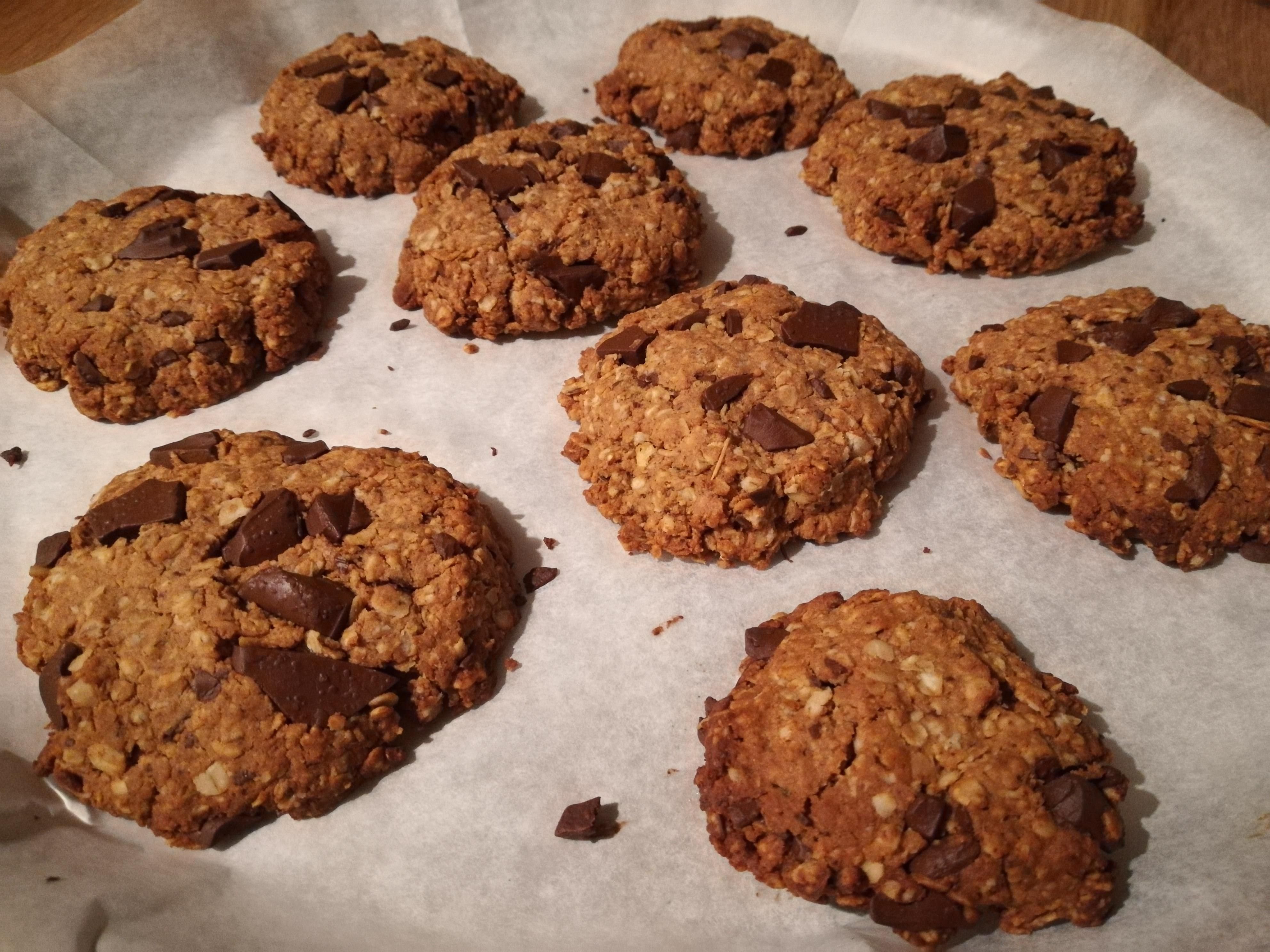 Ingredients
120g Oatmeal
50g Dark chocolate
2-3 Tbsp peanut butter
1 Tbsp honey
1 egg
1 Tsp baking powder
1/2 Tsp cinnamon (I used a bit more)
Directions
Chop up your dark chocolate into small pieces.
Preheat the oven to 180 C and layer a piece of parchment paper on your baking tray.
Put all ingredients except for the chocolate into a mixing bowl and mix them.
Add the chocolate and mix again. You might have to use your hands to get it all mixed together well.
Make small balls of the dough and press down on them on the baking tray to make cookie shapes.
Put your cookies in the oven for about 15 minutes.
Take them out of the oven and let them cool off completely (or accept that eating will get messy with the melted chocolate!).
Enjoy!
---
These are affiliate links. If you make a purchase through these links, I will earn an extra fee as an addition to my small designer fee.