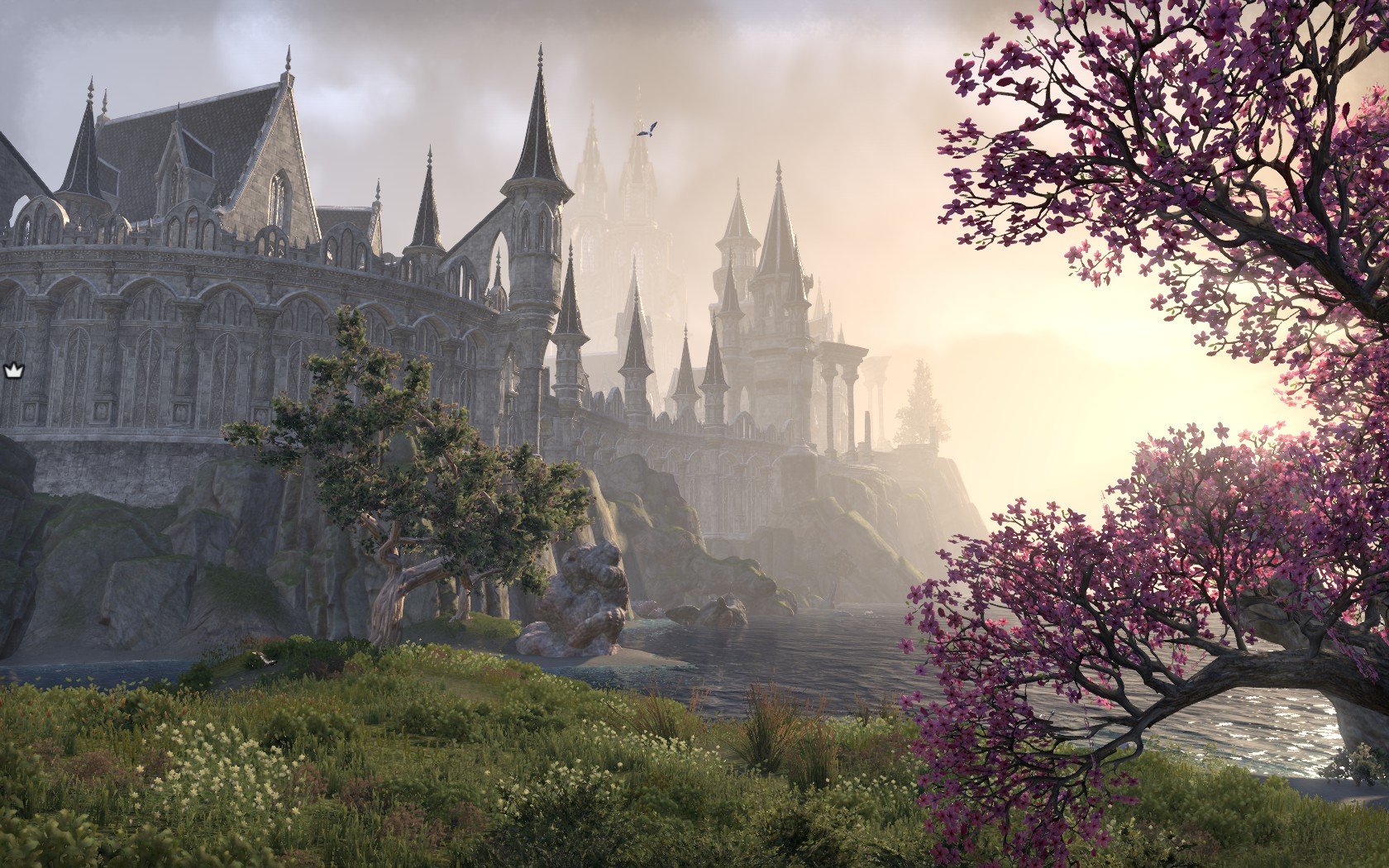 Summerset is the latest expansion to the Elder Scrolls Online MMO game. I've been spending some of my time there, taking plenty of screenshots and I'll use those now to give you a good impression of the new area.
First of all, all of these images are ingame screenshots taken by me. I can say many things about this game, not all of which are positive, but the thing that stands out most is its looks. The game has amazing graphics.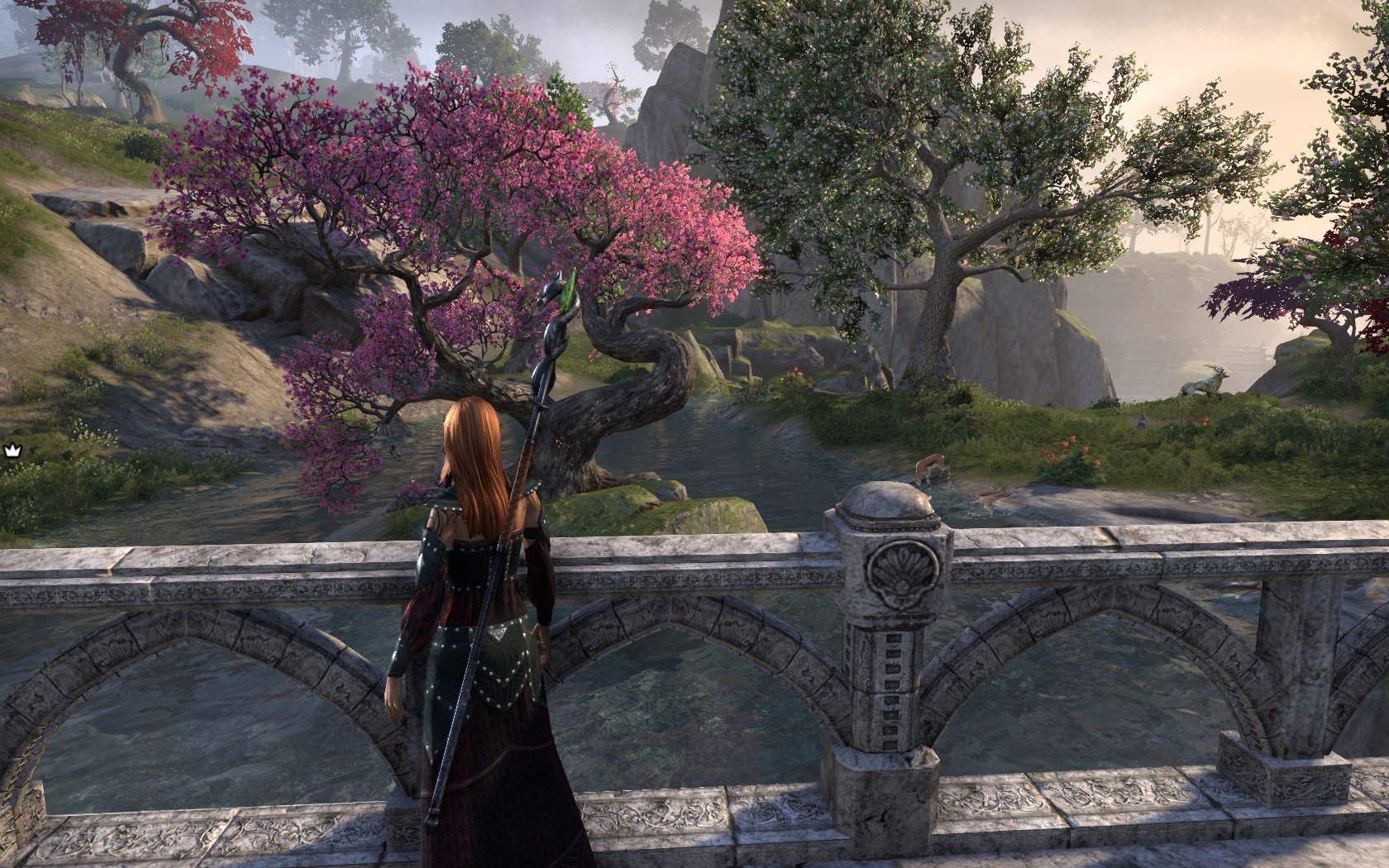 The Summerset expansion gives us the new Summerset area, which is home to the high elves. It shows us majestic buildings and ever blooming trees.
This is my favorite ESO environment yet. I love this style of buildings and nature.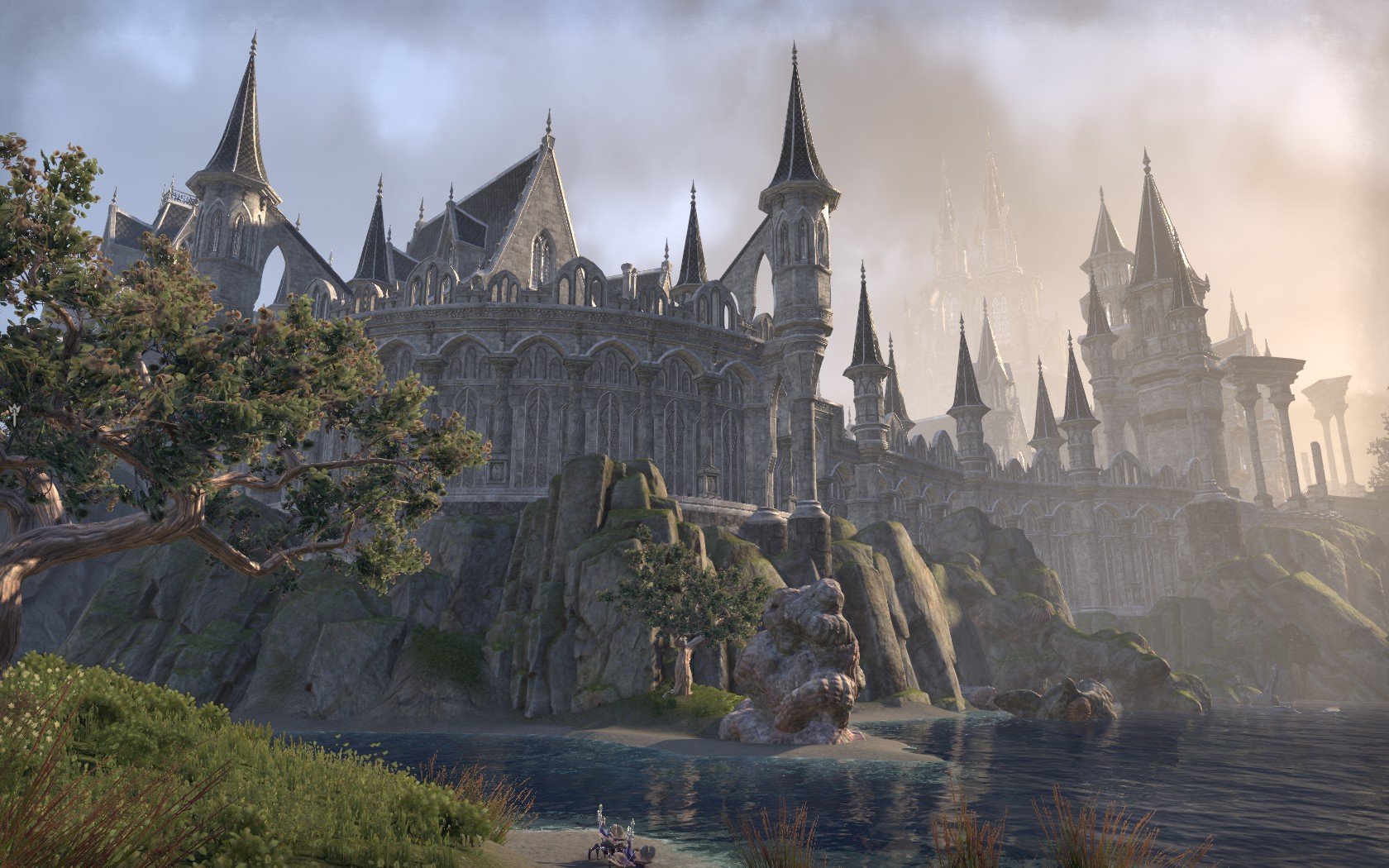 I haven't explored the cities a lot yet, because I keep sticking to our very first city. It's where I know my way around. Still, these new cities are quite cool too.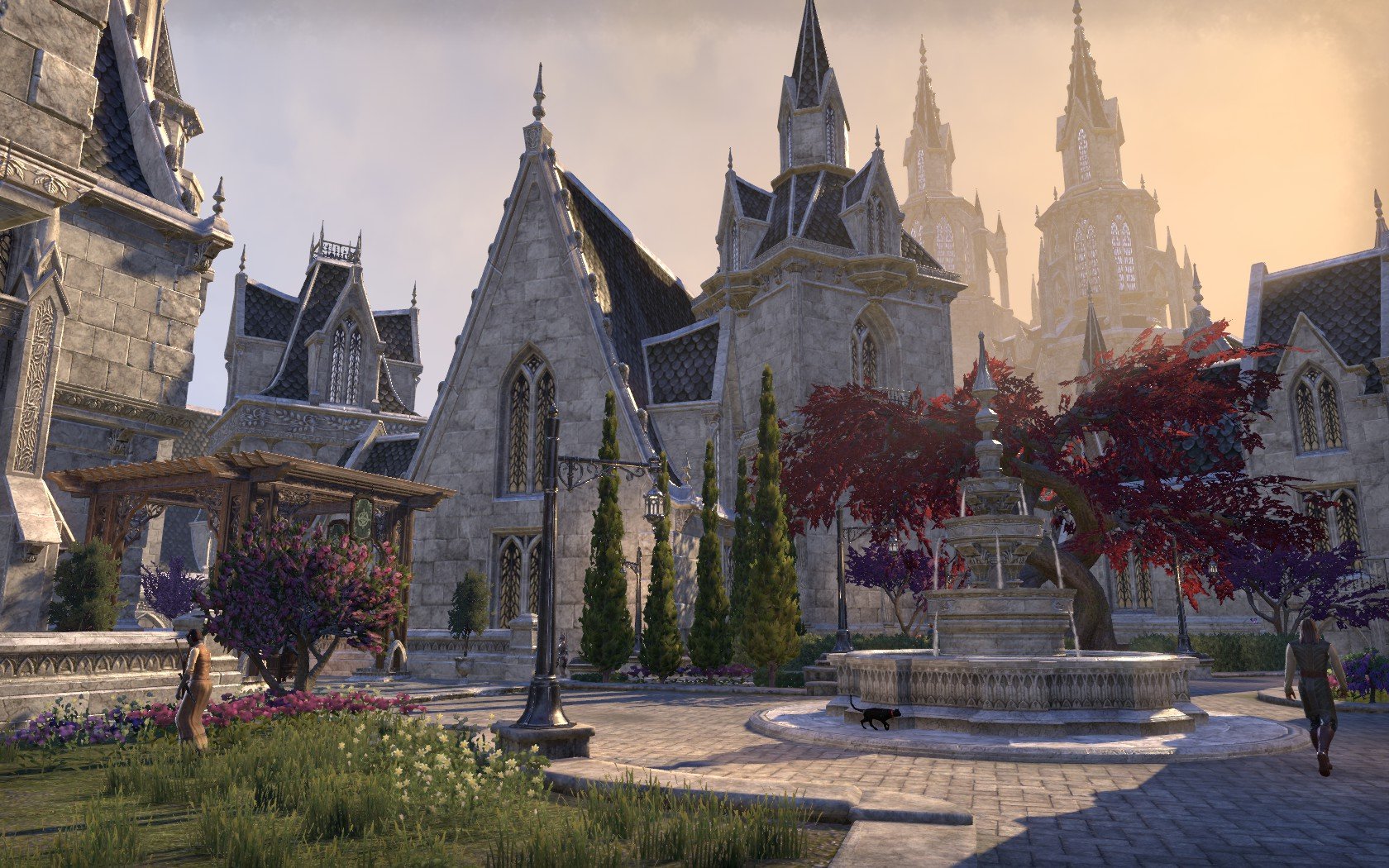 I love the brightness of the buildings. Sure, I enjoy some doom and gloom once in a while, but I still prefer this!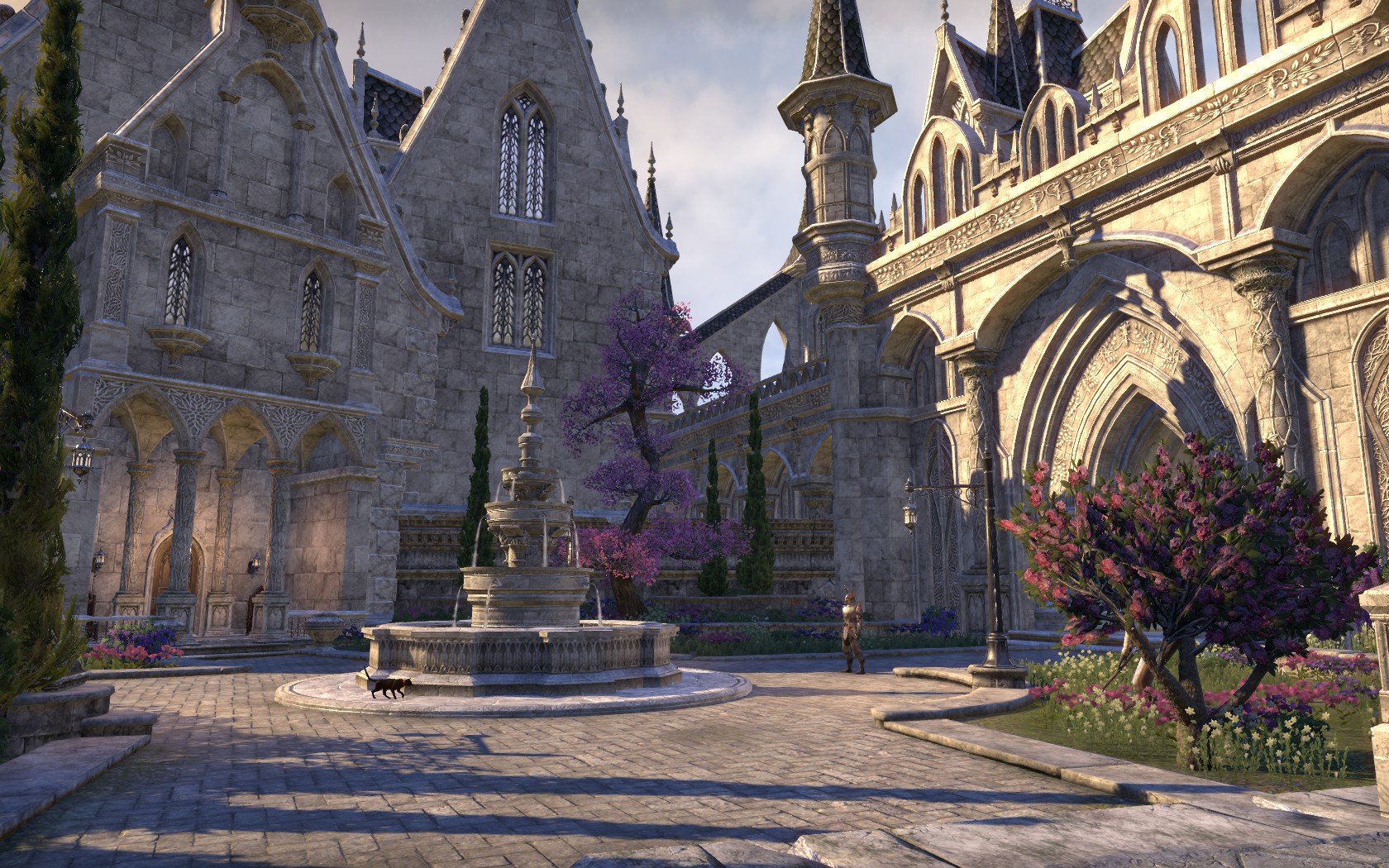 This was the amazing few we were treated to yesterday when finishing up a public dungeon: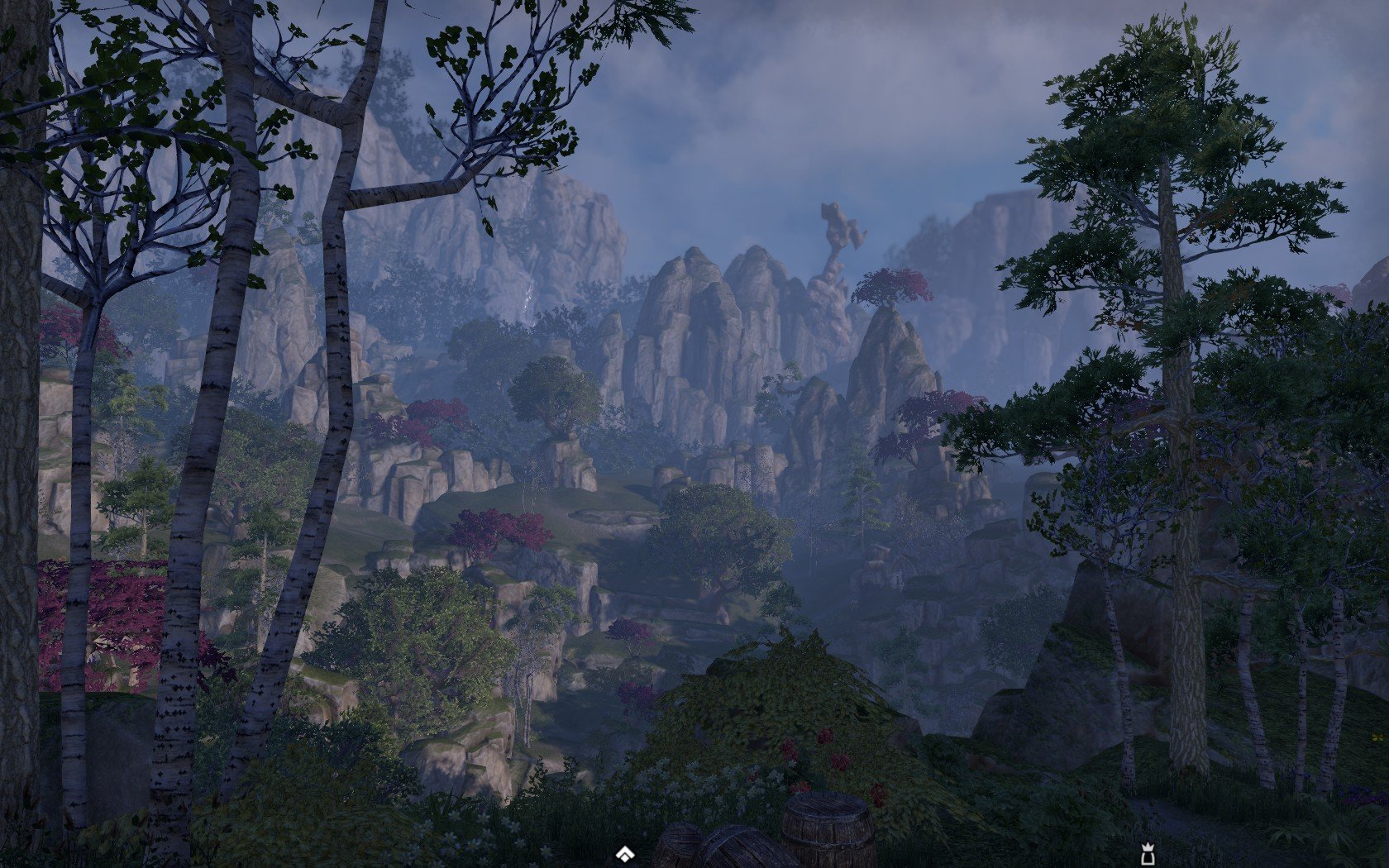 So even with its (in my eyes) flaws, ESO at the very least treats you to beautiful landscapes and Summerset is a great addition to this!
---
Thanks for reading my post! You might like to check out my gamer shirts:
Available in many variations here*, here*, here* and here*.
*These are affiliate links. If you make a purchase through these links, I will earn a little extra as an addition to my small designer fee.