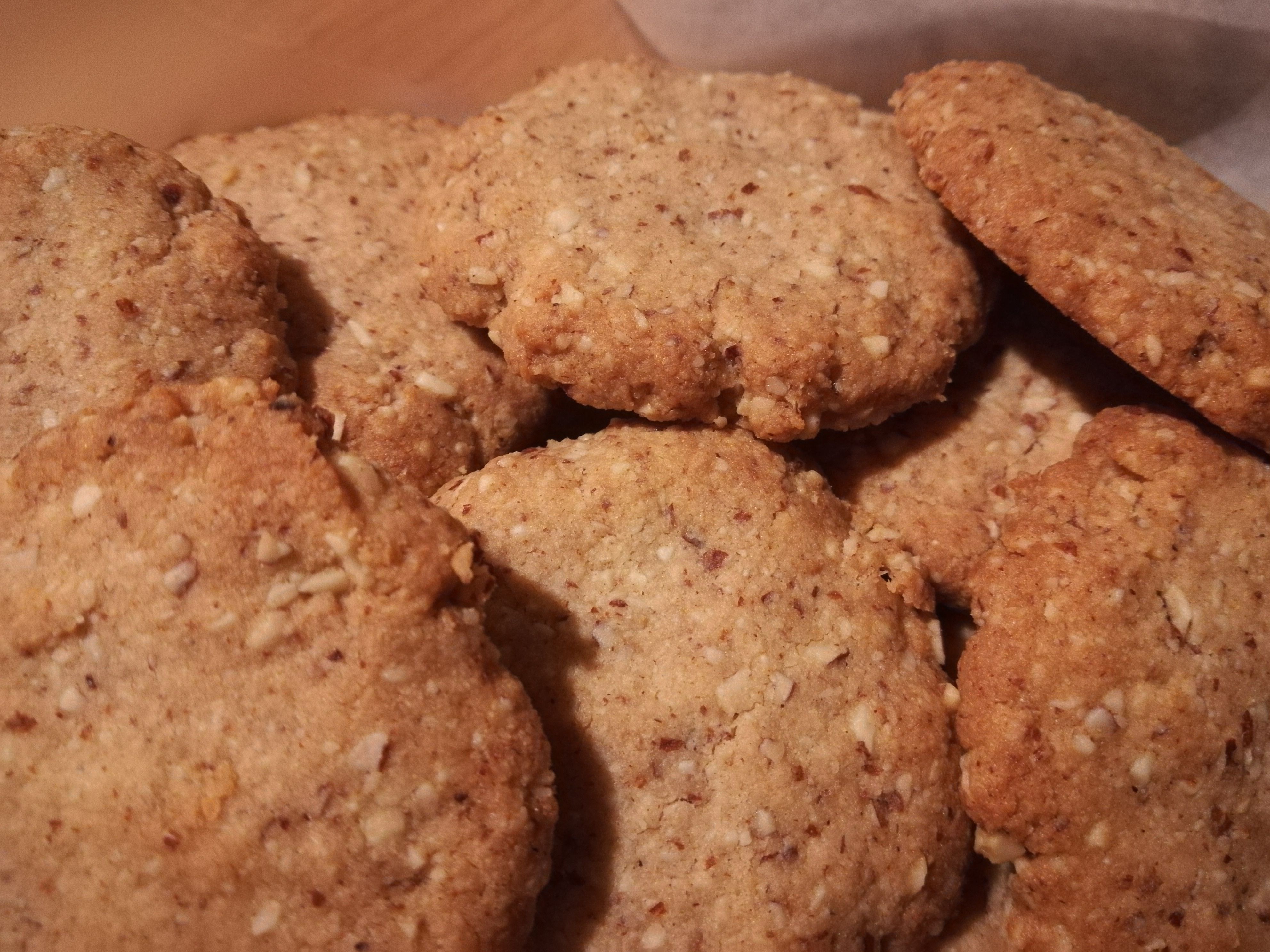 Spicy almond coconut cookies with buckwheat flour. Great for a guilt-free snack!
I made these cookies when I was getting rid of sugar in my diet again and trying to look for healthier snacks. All to make my suffering a little easier. I stumbled upon this recipe and revised it to fit my needs and available ingredients. The result were easy snack cookies with a great taste.
Careful though, they crumble easily!
Ingredients
150g Buckwheat flour
100g Raw almonds (or almond flour)
100g Desiccated coconut
1 Tsp baking powder
1 Tsp ground cardamom
1 Tsp ground cinnamon
1 Tsp ground ginger
1 Tsp ground nutmeg
Pinch of salt
120ml Melted coconut oil
2 Tbsp honey
1 Tsp vanilla extract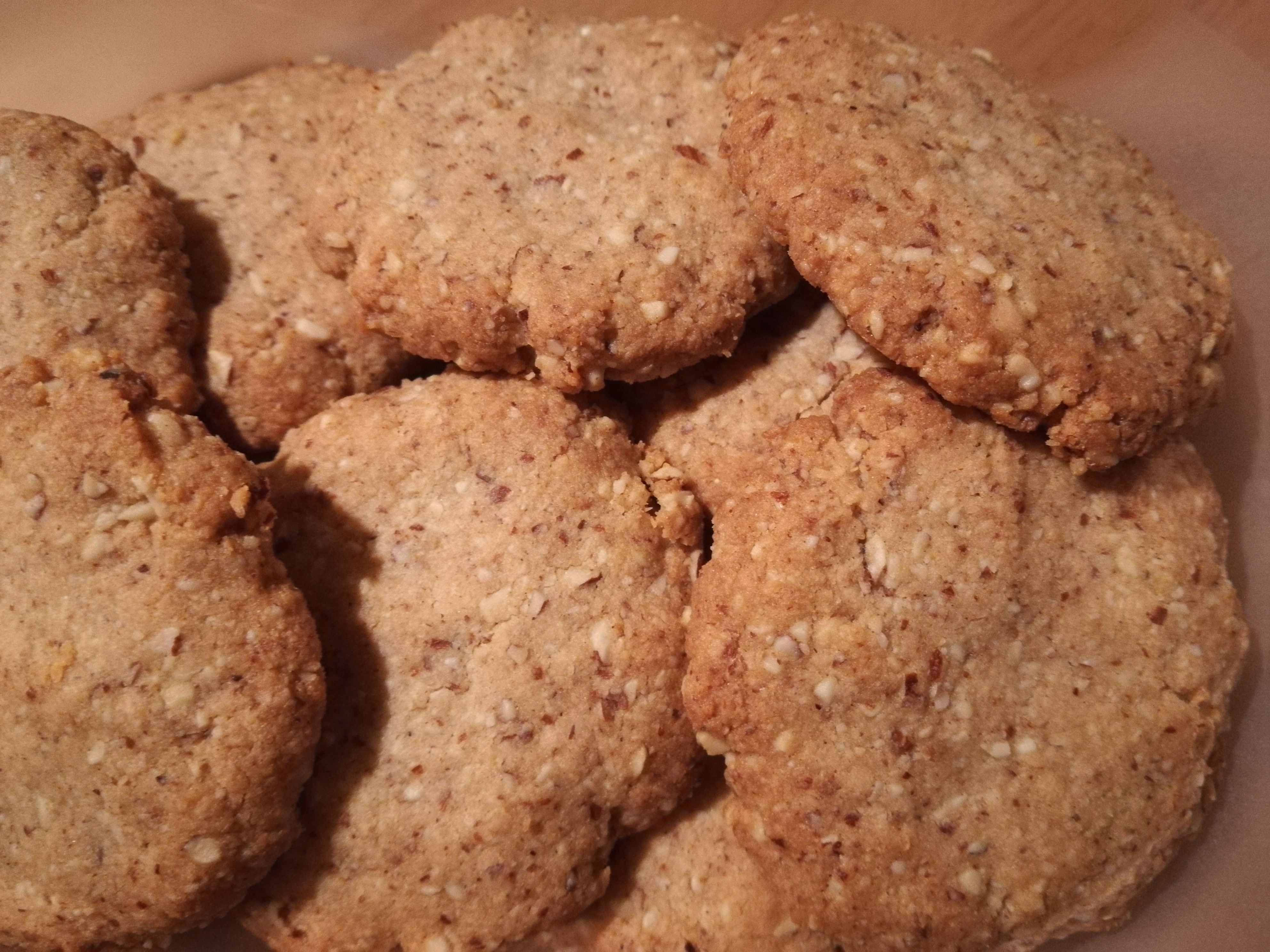 Directions
When using whole almonds: Pulse your almonds in a food processor until they are grounded up (small chunks are okay).
Mix together all of the dry ingredients in your food processor.
Add the dry ingredients and mix together again.
In case your mixture isn't sticking together enough, you can use a dash or two of olive oil to wetten it some more.
Preheat your oven to 160C.
Line a baking tray with parchment paper.
Roll up small balls of the dough in your hands and press down into a cookie shape on the baking tray.
Put the cookies into the oven for 15 minutes.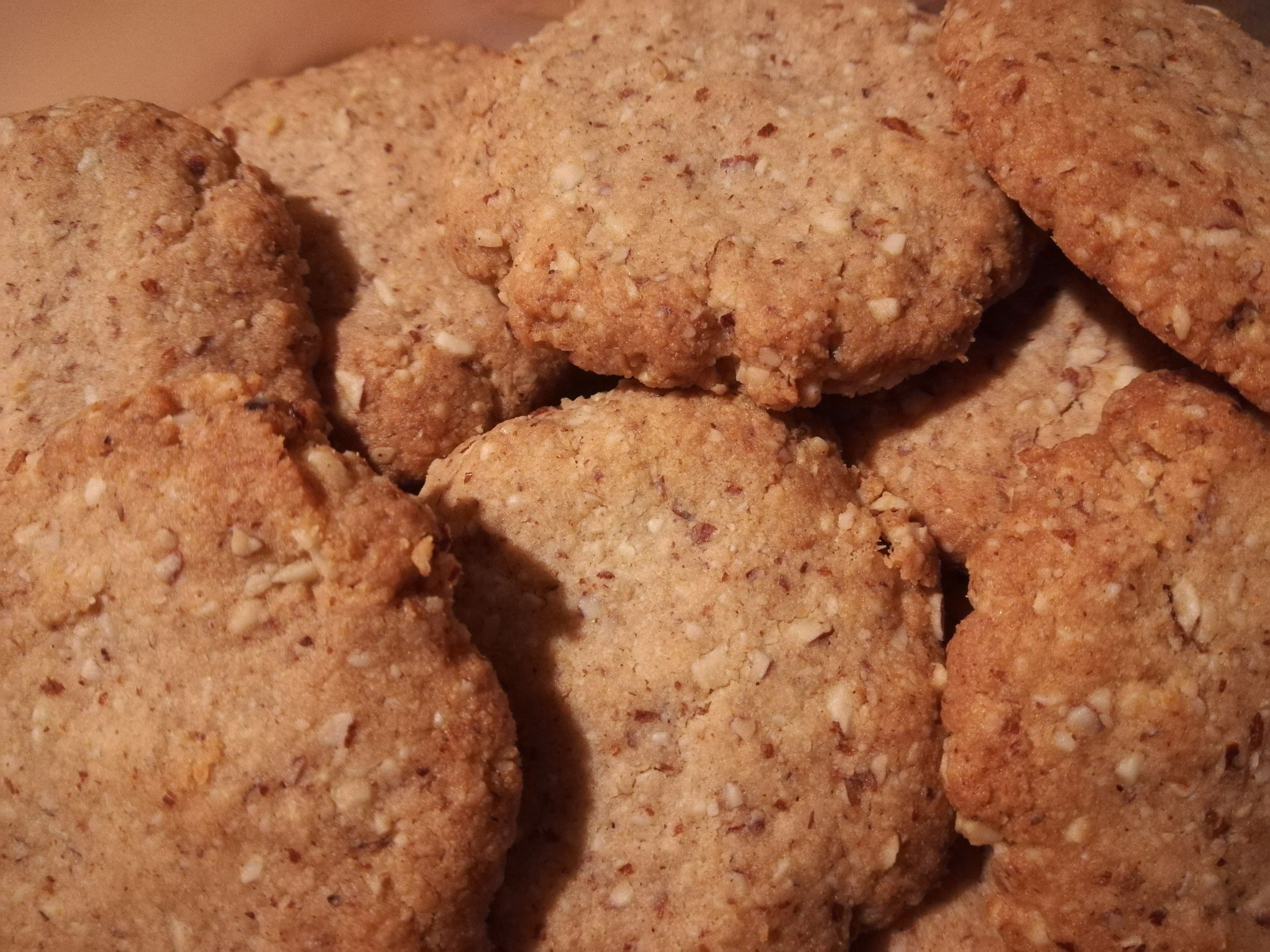 Enjoy!
---
These are affiliate links. If you make a purchase through these links, I will earn an extra fee as an addition to my small designer fee.