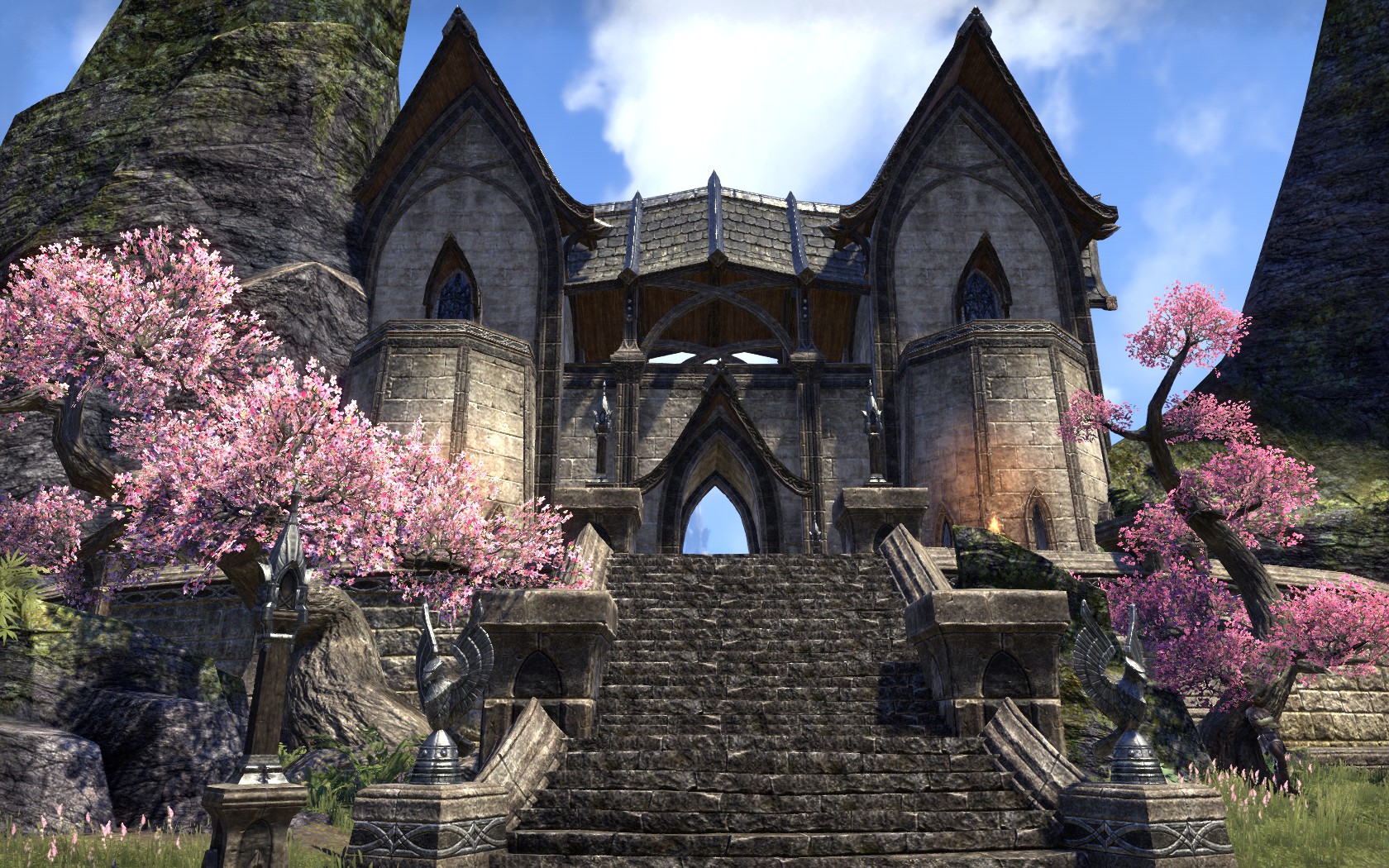 I have been playing Elder Scrolls Online and I found a beautiful city I want to show you.
The city I'm talking about is called Skywatch and it's located in the Auridon area, southwest of the Tamriel map.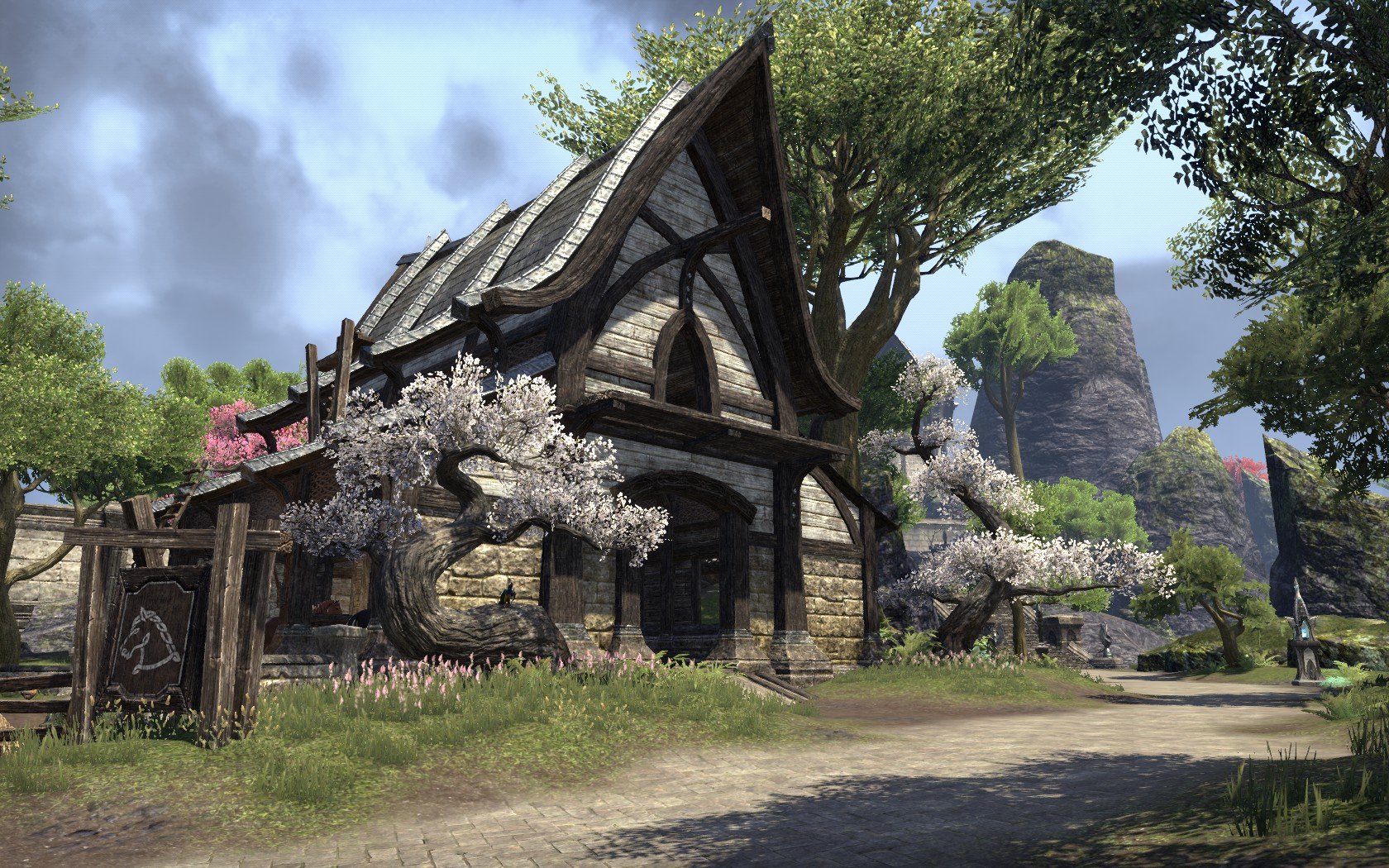 Before entering the city, you're greeted by a beautiful little building that gives you a great preview of what's waiting for you in the actual city.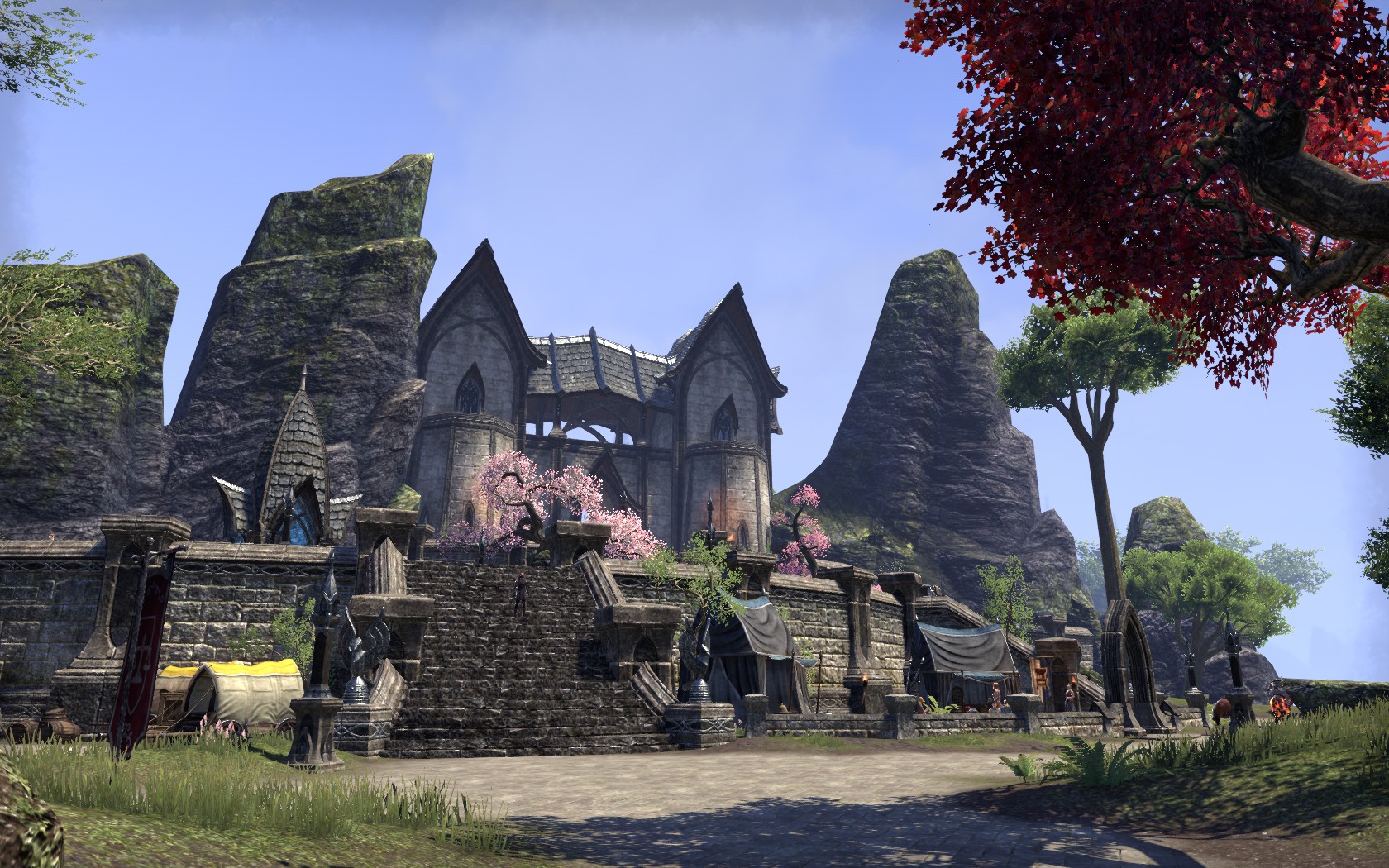 Outside, aswell as inside of the city, you're greeted by many blooming trees.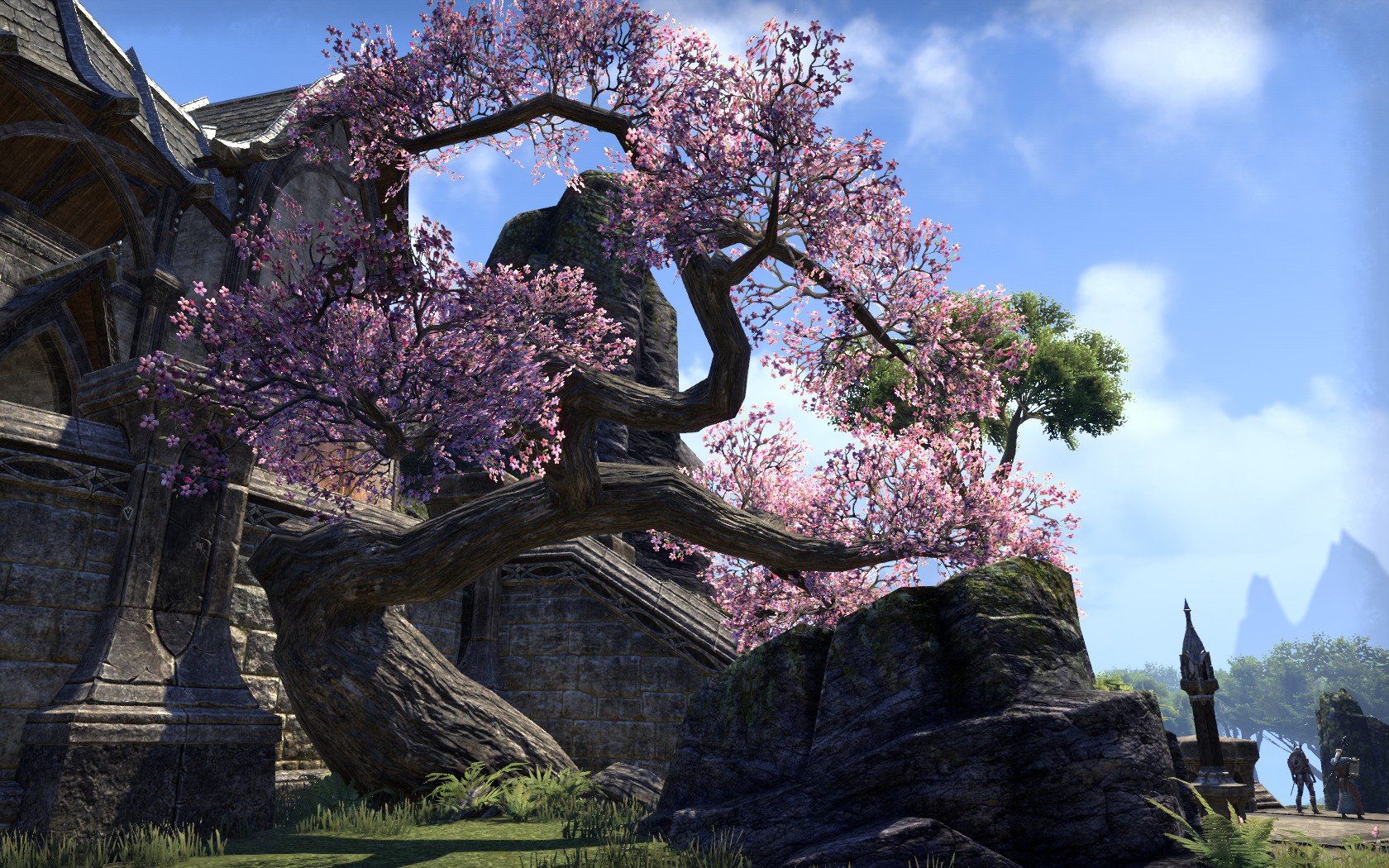 What a nice coincidence I should find this place, right when I was in the middle of sharing my travel pictures of the cherry blossom festival in Bonn, Germany!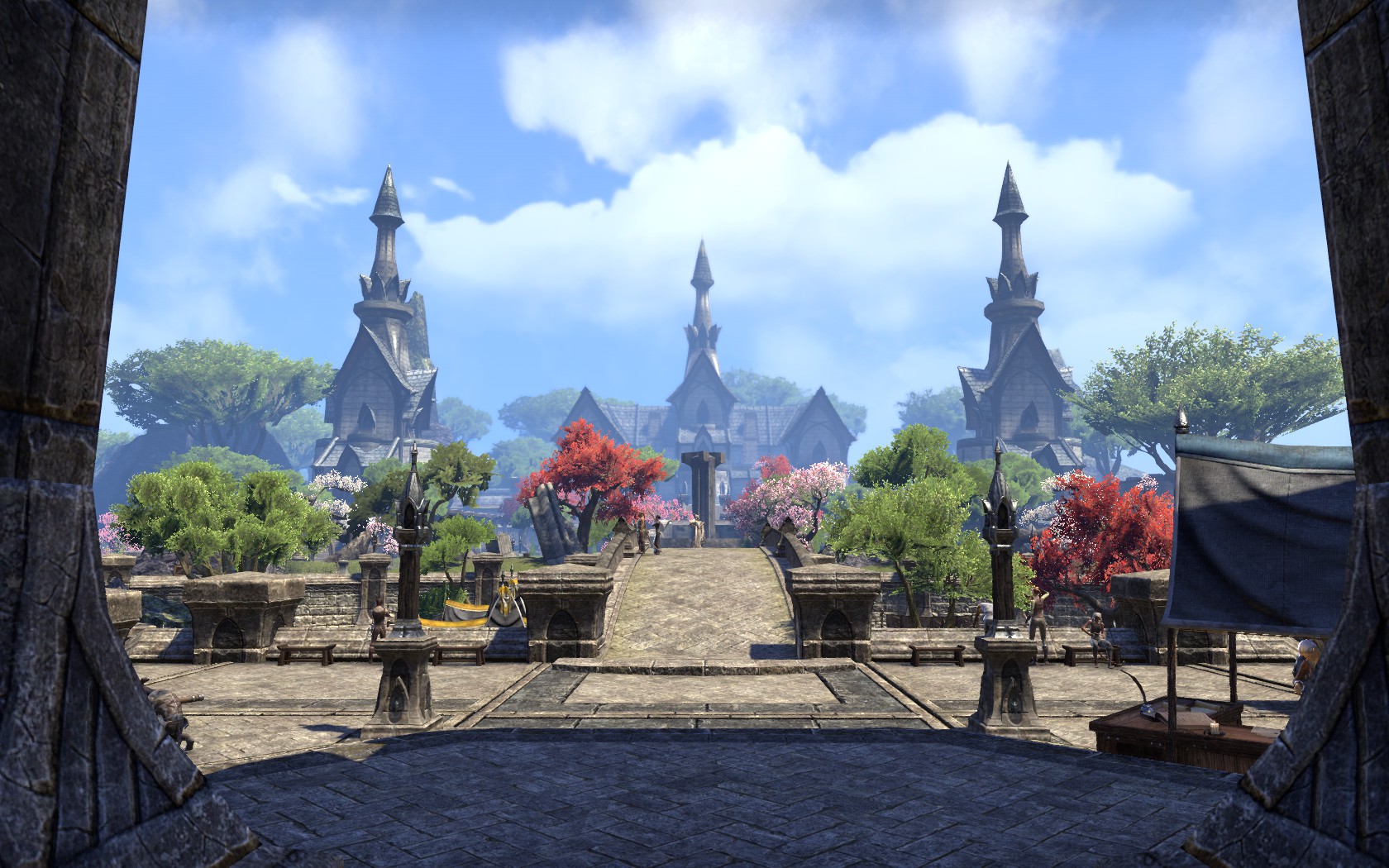 The trees hold many different colors. Next to the usual green, you're also greeted by red, pink and white.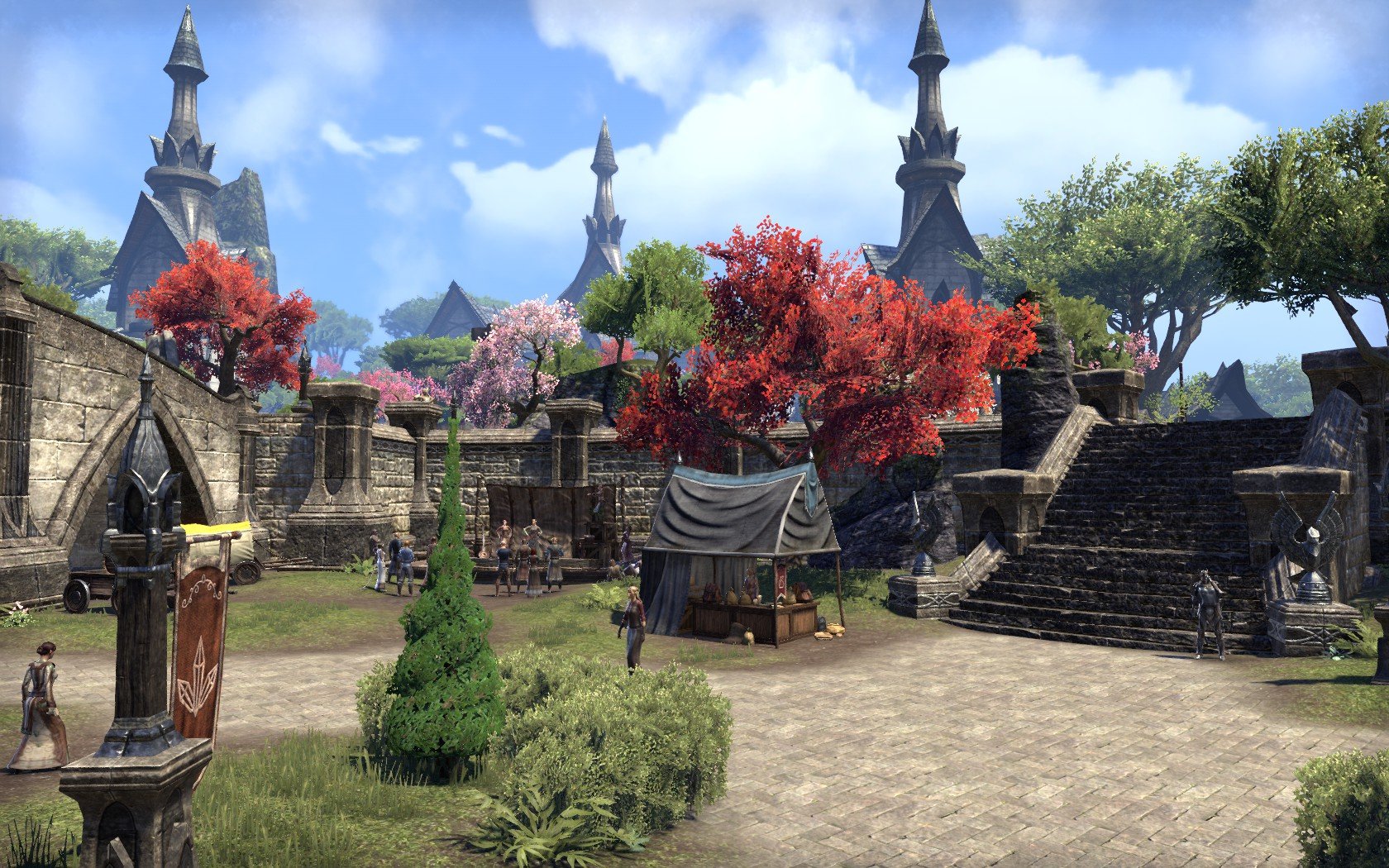 We found this city, because we were trying to fulfill an assassination contract from the Dark Brotherhood.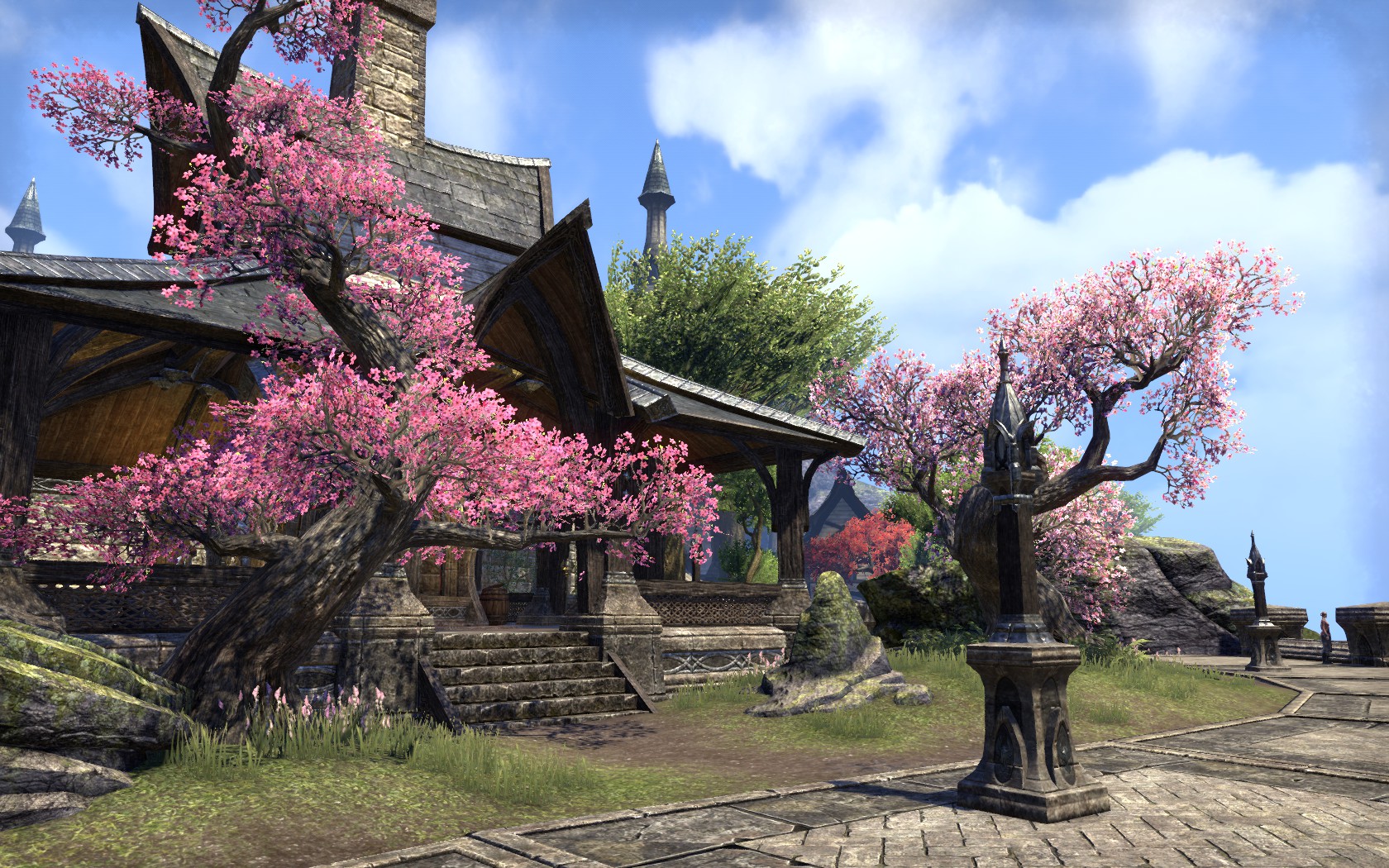 While my boyfriend searched for our target, I decided to go on a little screenshot trip!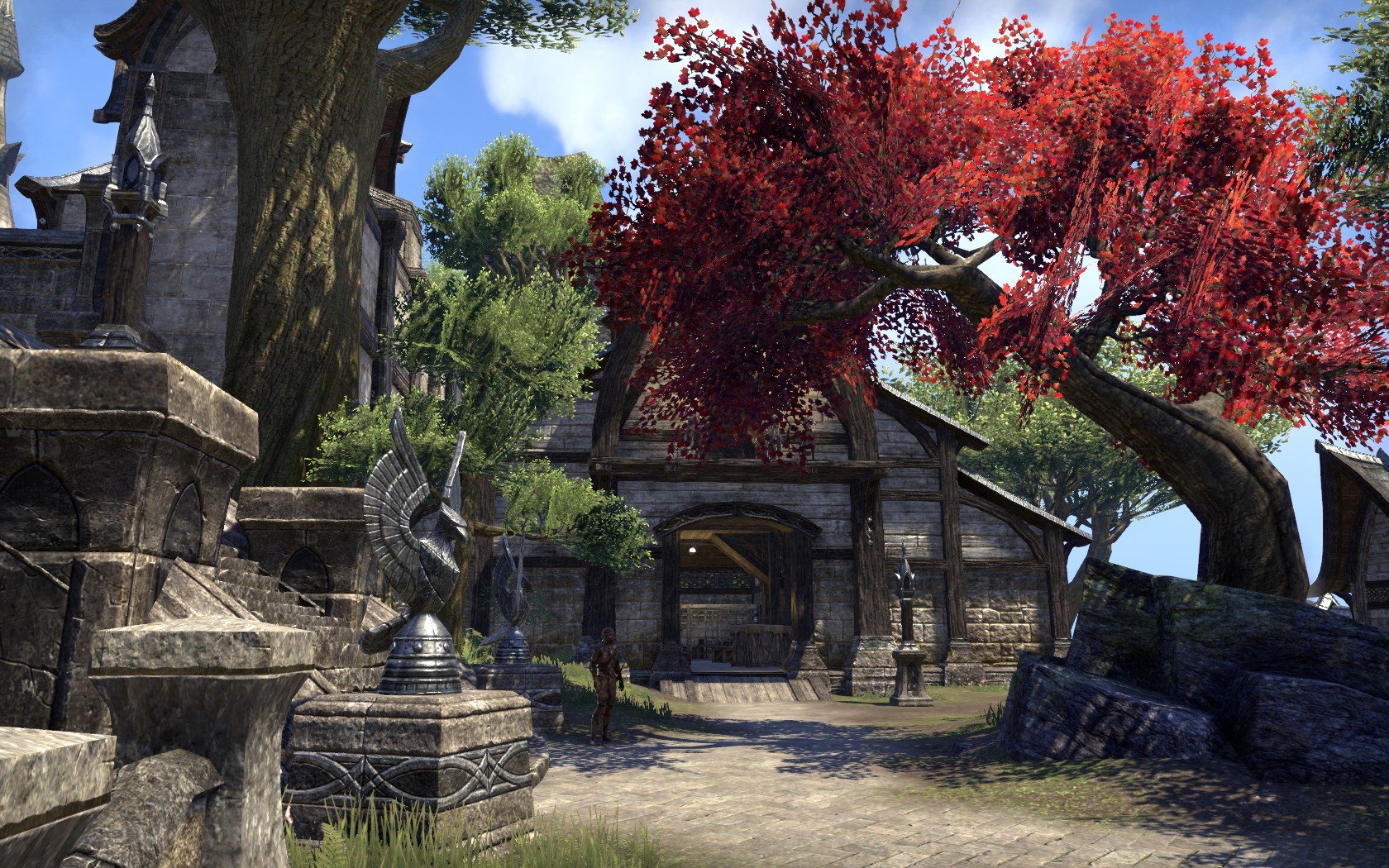 There's statues too!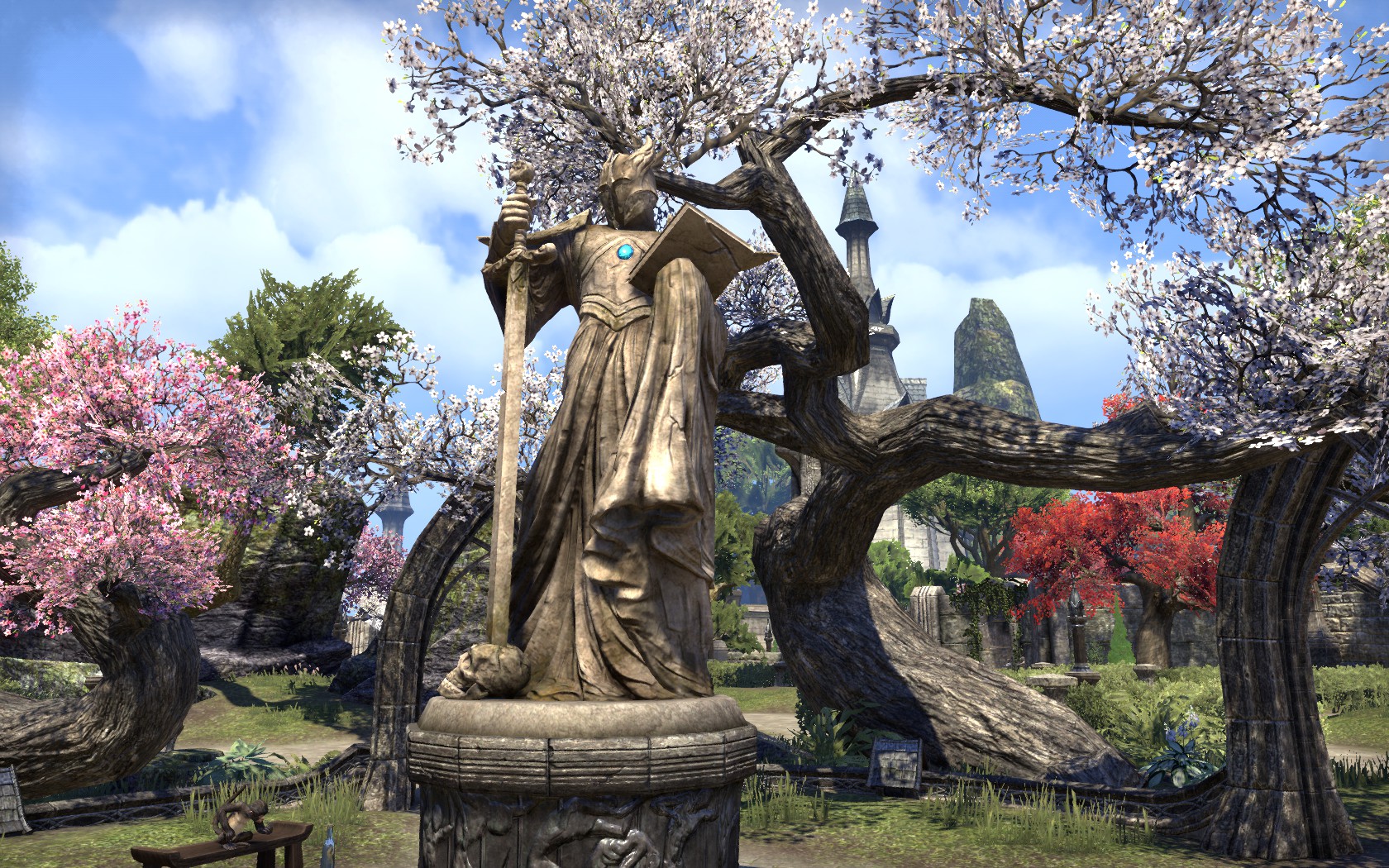 I loved the city so much, I decided I'd buy a room there.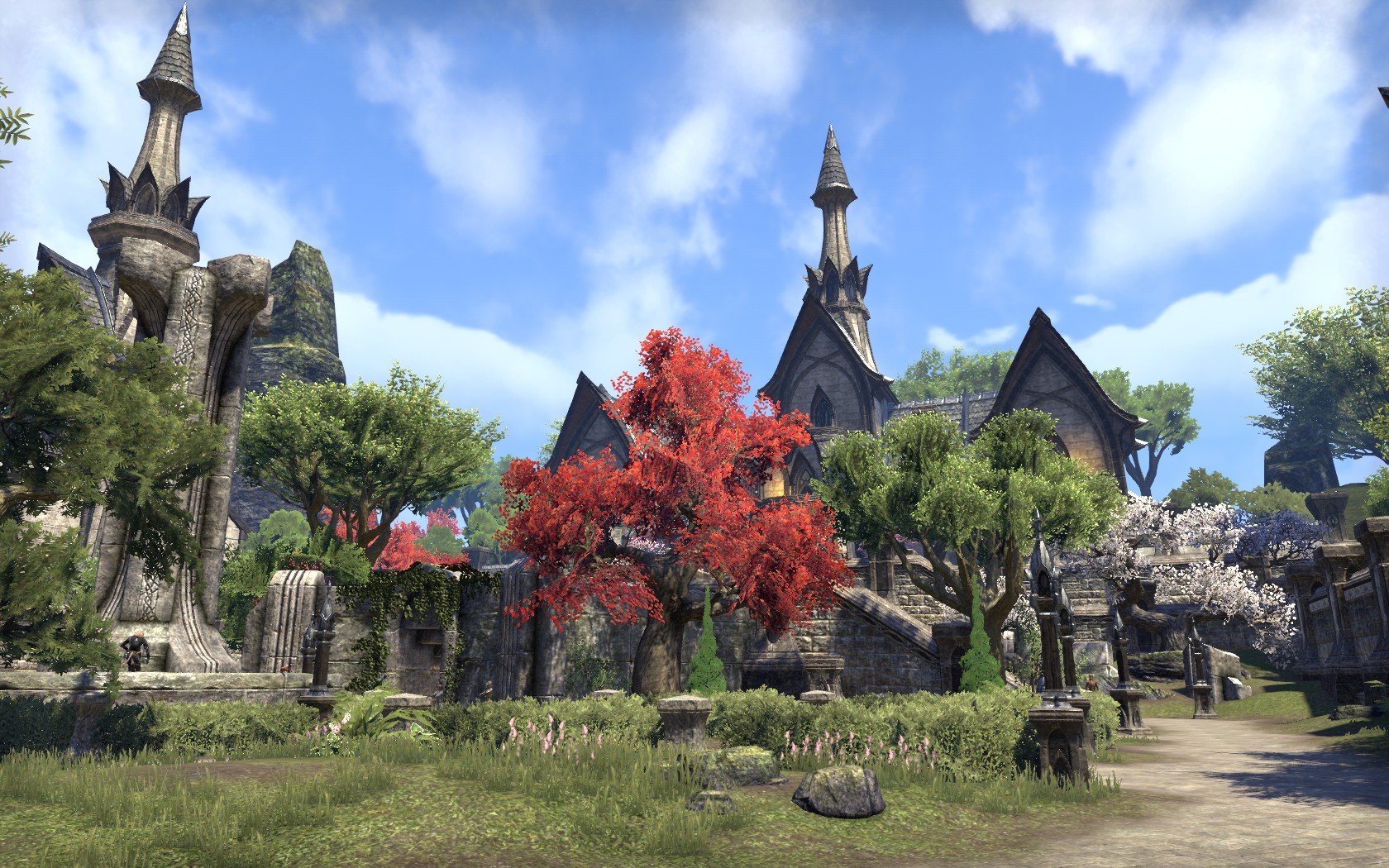 It's just an inn room and it was pretty cheap and small. It will allow me to head over to this place for free from anywhere in the ESO world though, so I'm happy!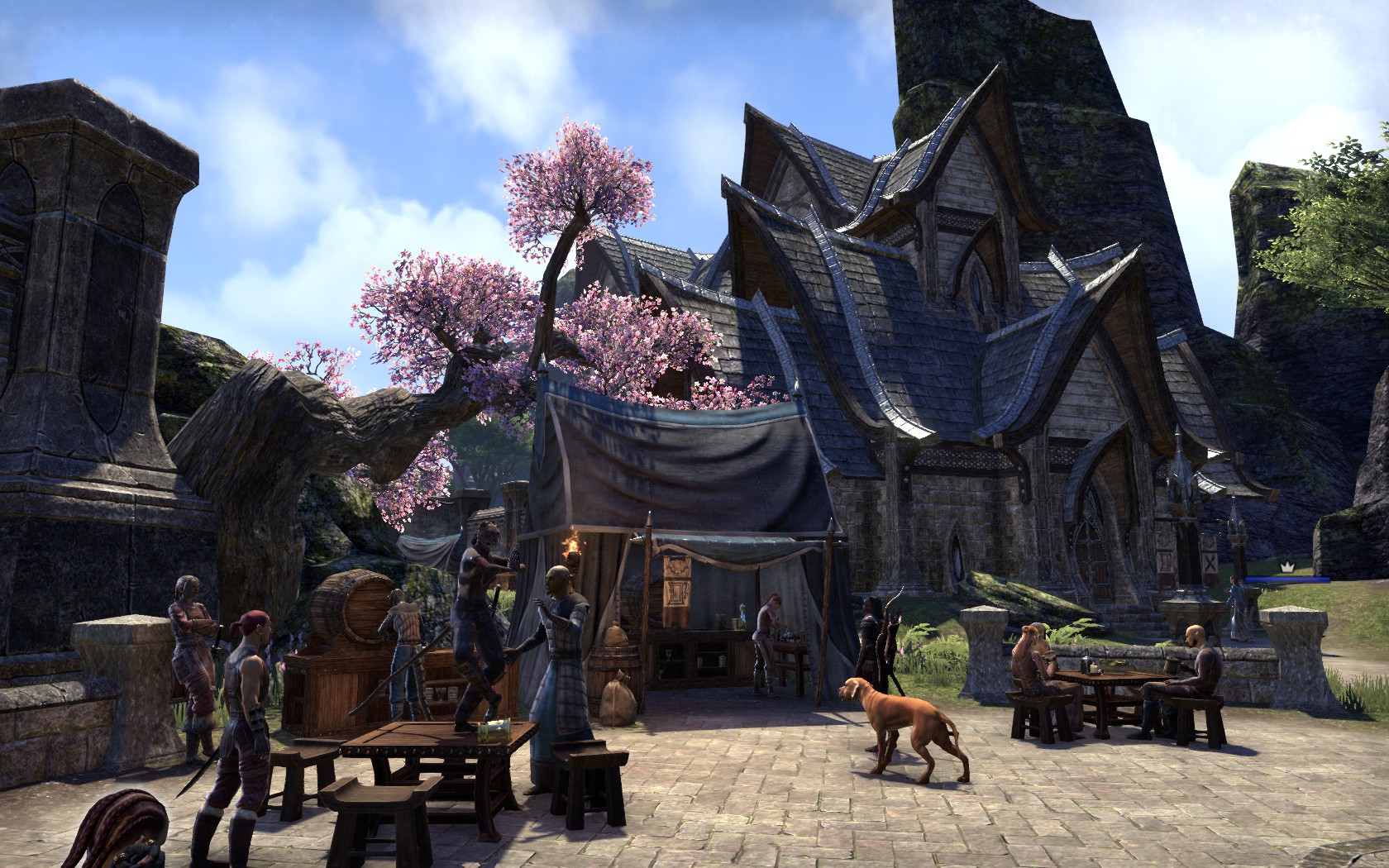 Here we have happy npc's enjoying their time together.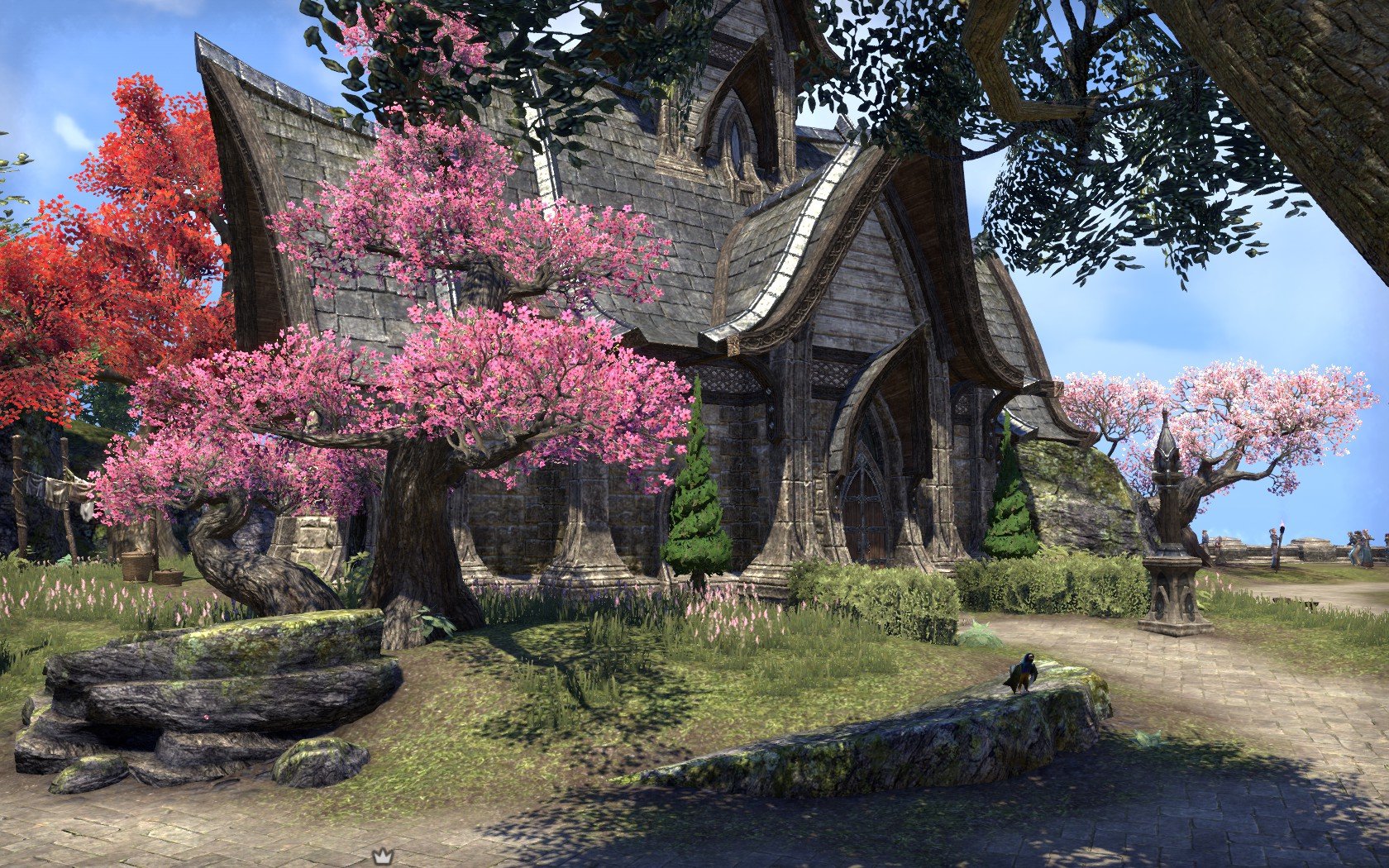 A random, pretty building.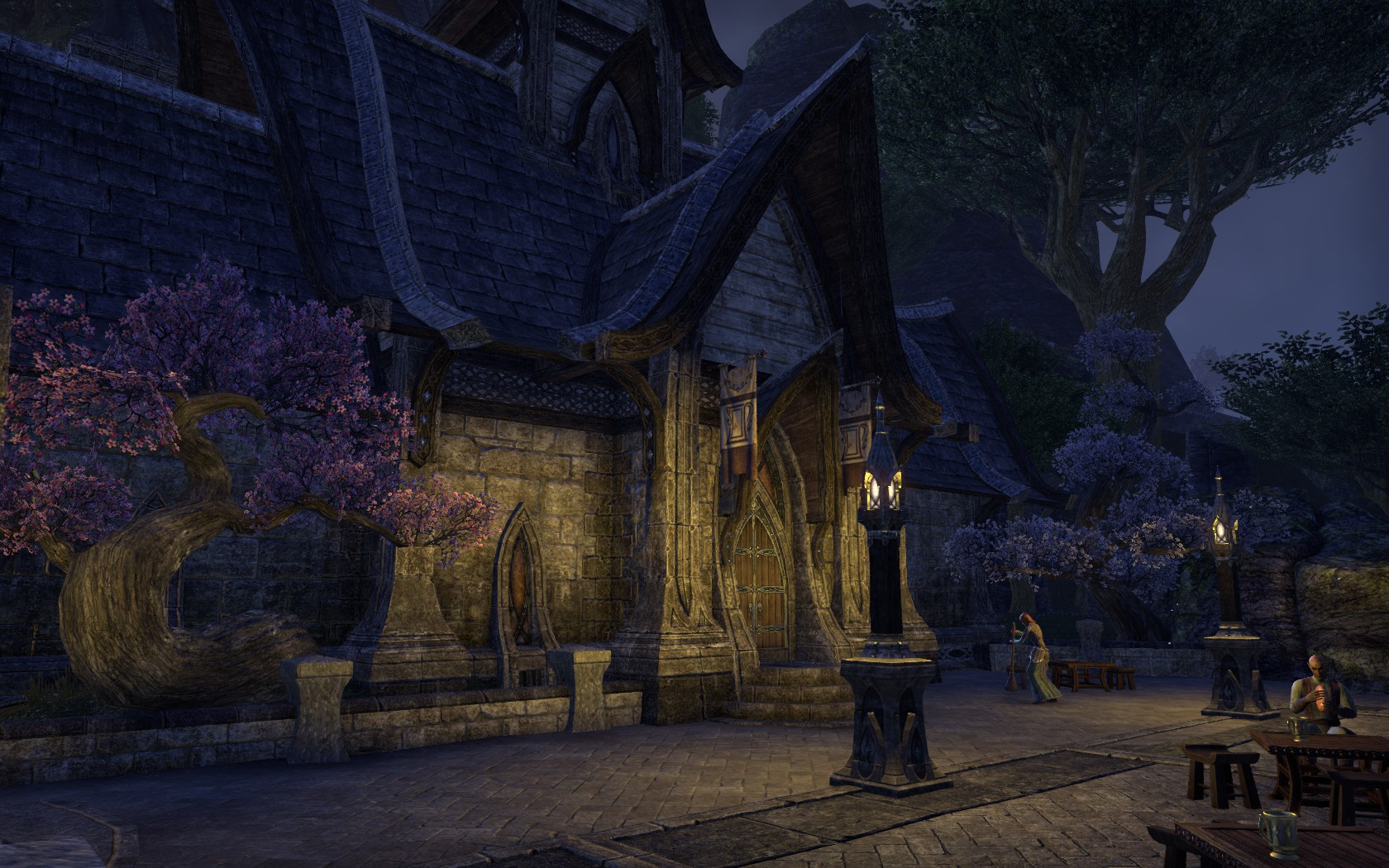 And last but not least, the above image shows the inn with my room.
How beautiful is this city? I'm really impressed by ESO's graphics. I might not have mastered this game the same way I have mastered WoW and GW2 in the past, but hey, for now I'm just enjoying exploring and I'm learning more every time I play.
Hope you enjoyed this!
---
Thanks for reading my post! You might like to check out my gamer shirts:
Available in many variations here*, here*, here* and here*.
*These are affiliate links. If you make a purchase through these links, I will earn a little extra as an addition to my small designer fee.