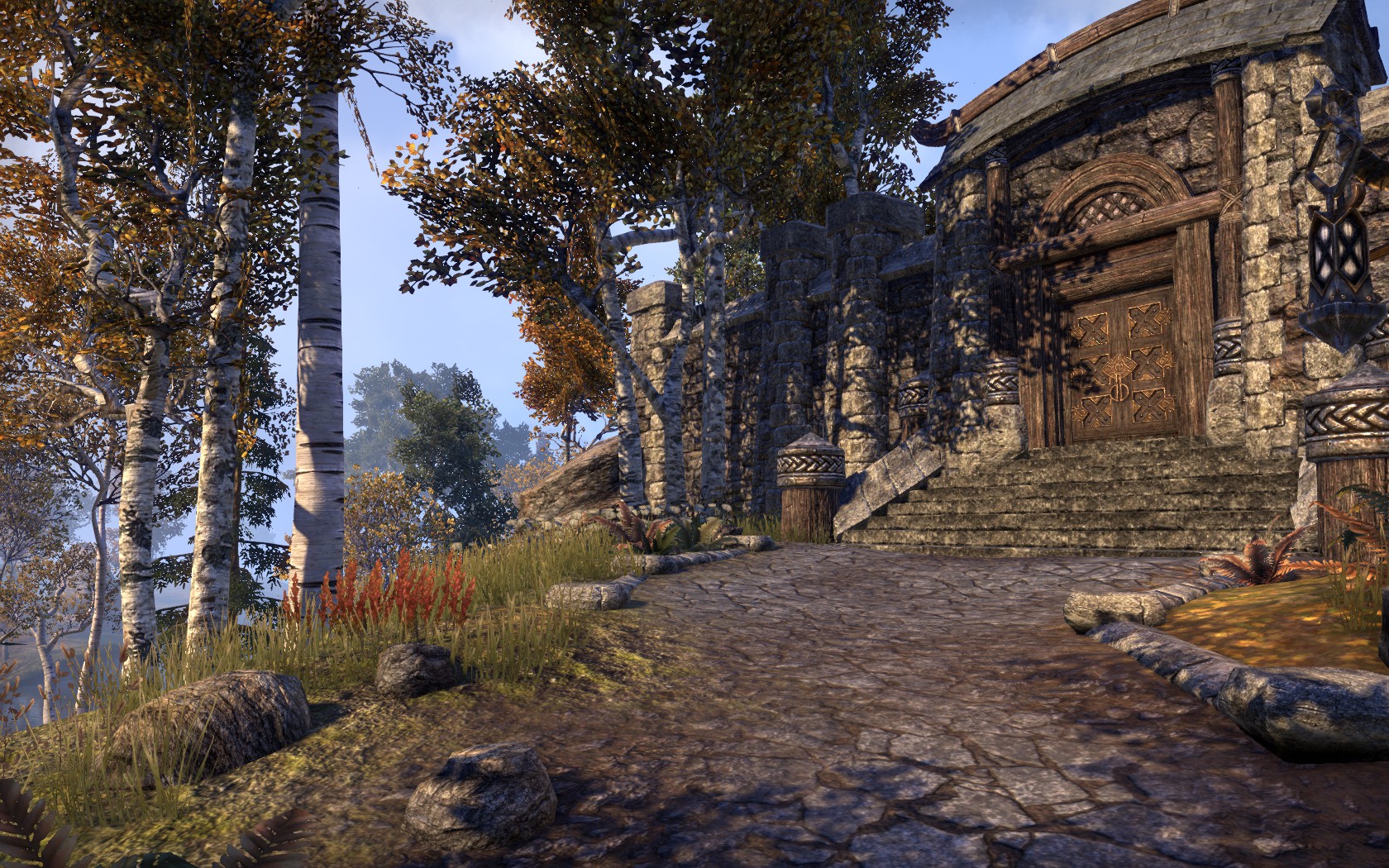 I'm viewing my future dream house today, so what a good excuse to show my new ingame house!
I wrote a little while ago about wanting two houses. One in real life, one ingame. We will be viewing the real life one later today (which I am very excited about!), but that's far from a done deal yet. I just e-mailed the authorities to ask if it is indeed available for permanent residence even after we buy it, so I have to wait for an answer on that. We also have to like the house in real life (pictures look great), and we have to hope we don't lose it to someone else bidding on it.
So, lots of hassle before we know whether or not I get my dream house.
Ingame, things aren't this complicated. Ingame, if you've got the gold, you can buy the house! Okay, this doesn't go for every house ingame, but it wasthis easy for my new house.
The game is Elder Scrolls Online. The house is called Autumn's Gate.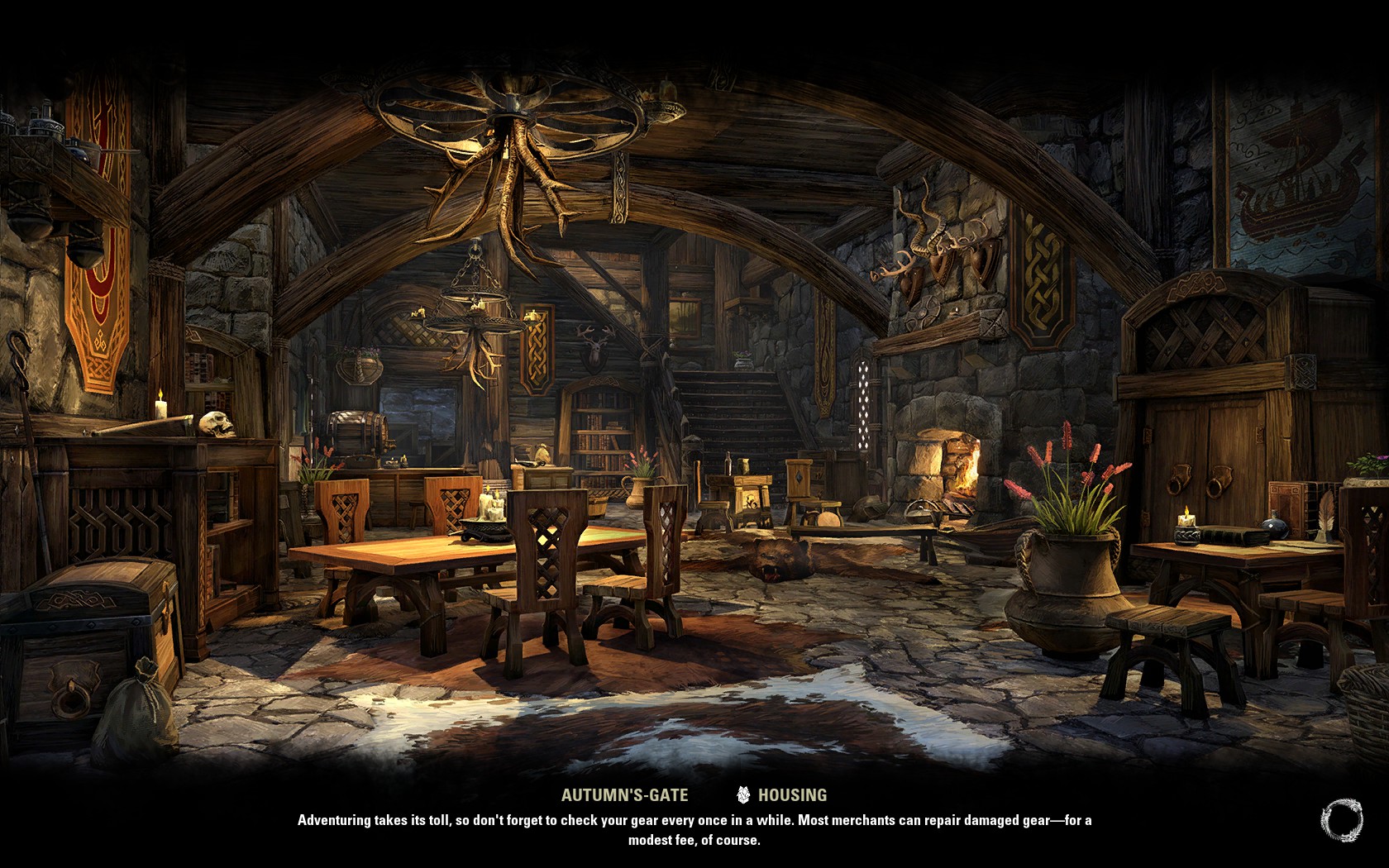 …Loading screen…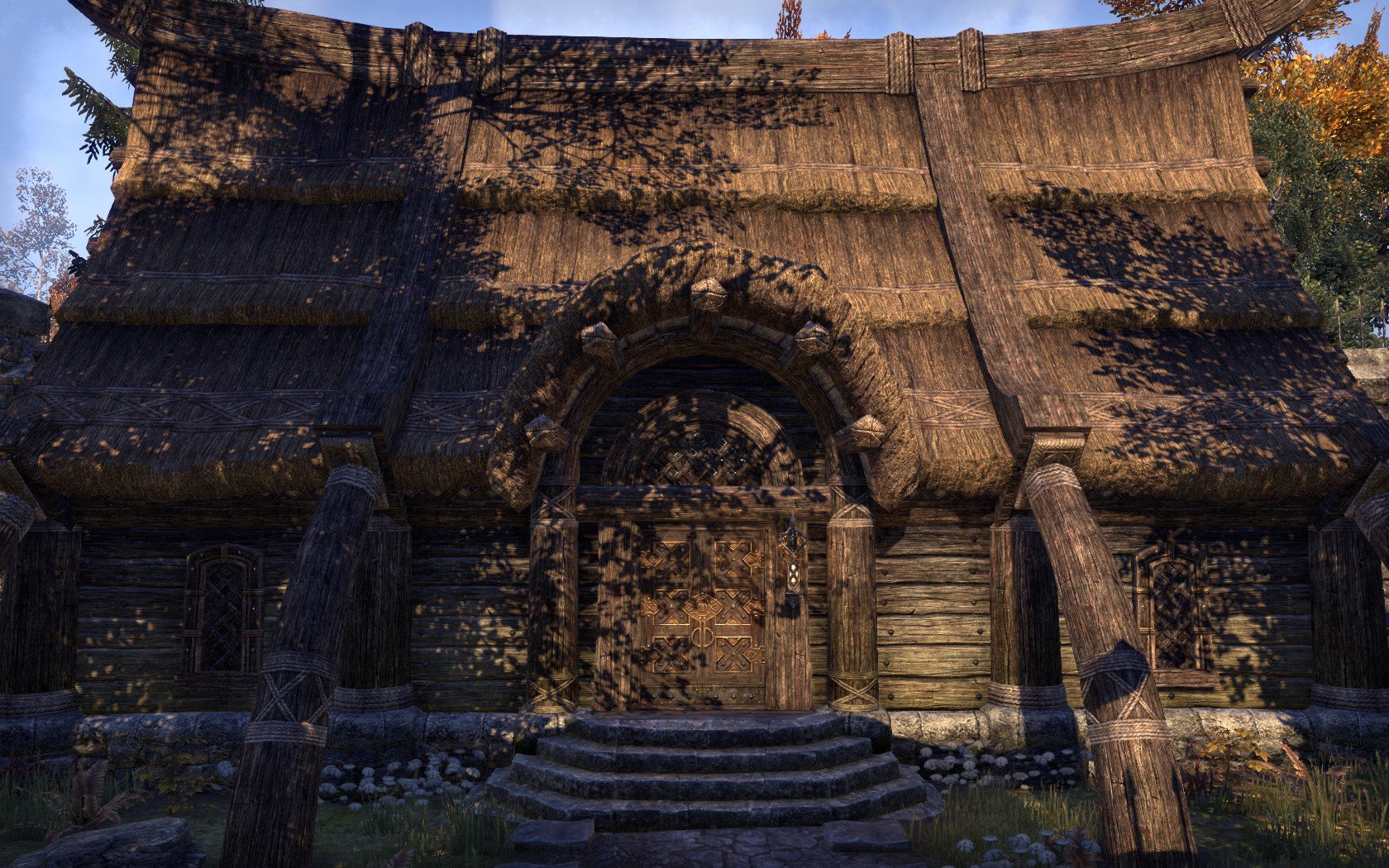 There we go!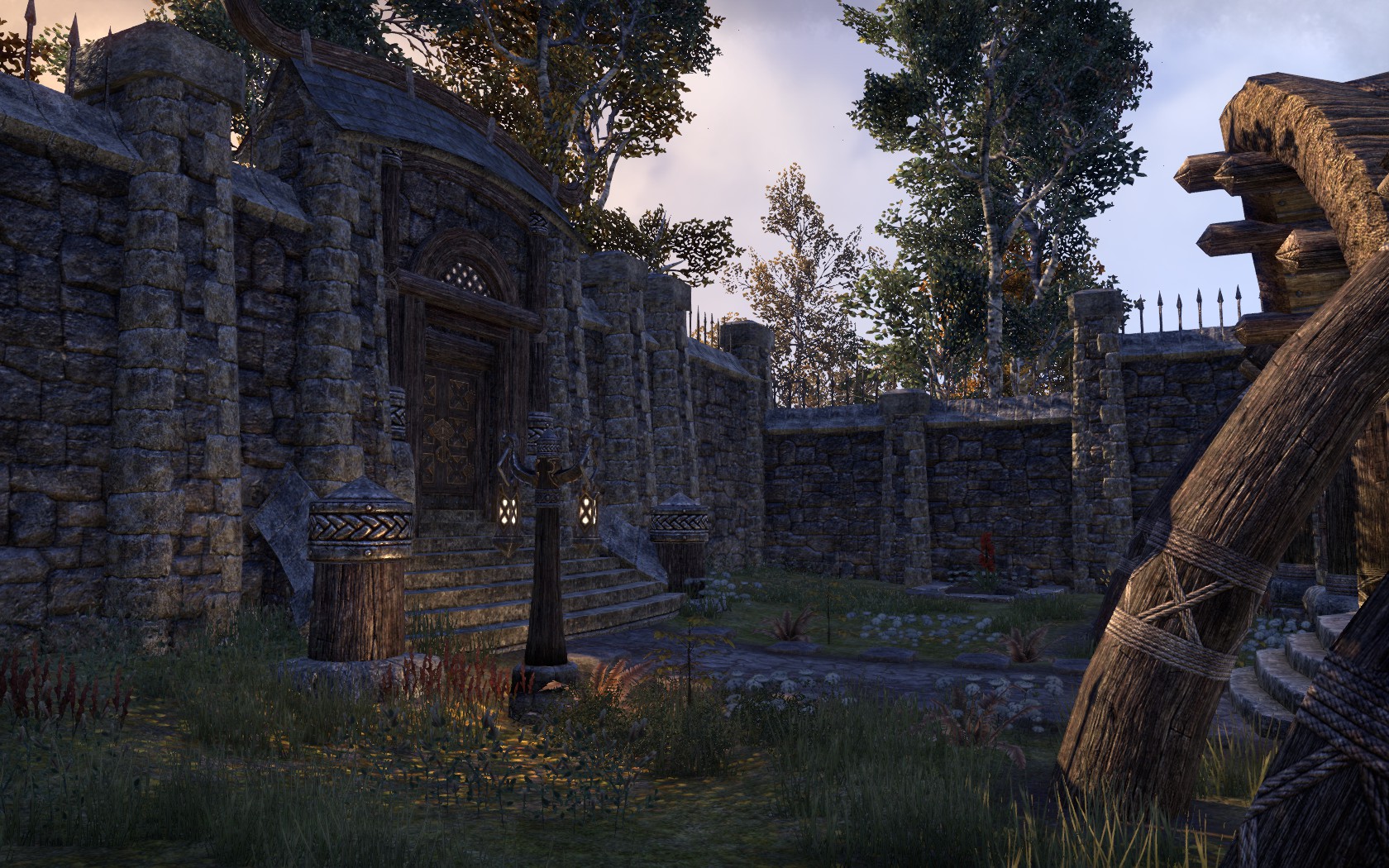 This is the yard! Not all houses in ESO have a yard, but I wouldn't go for one without it.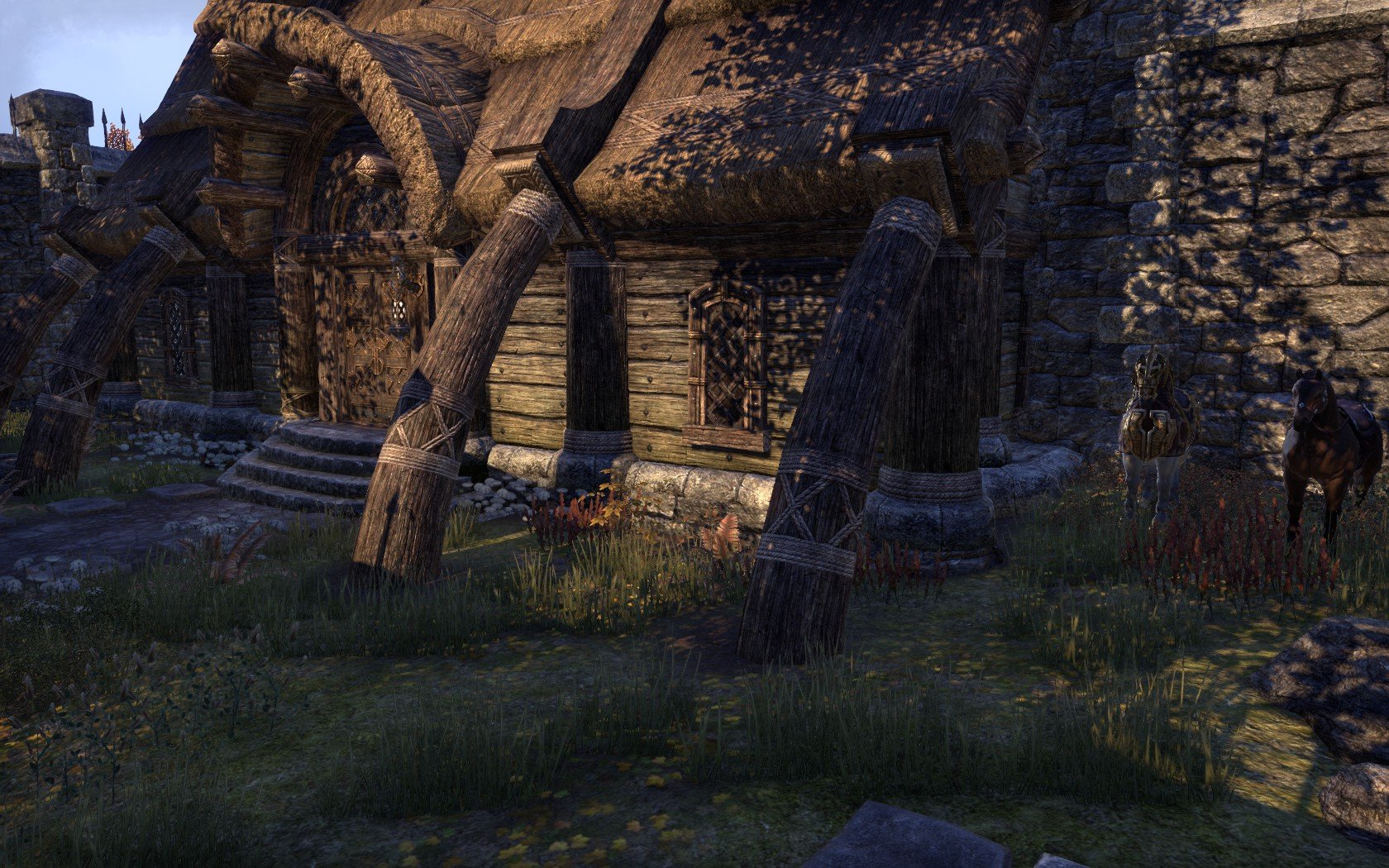 Have to air out my horses somewhere, right?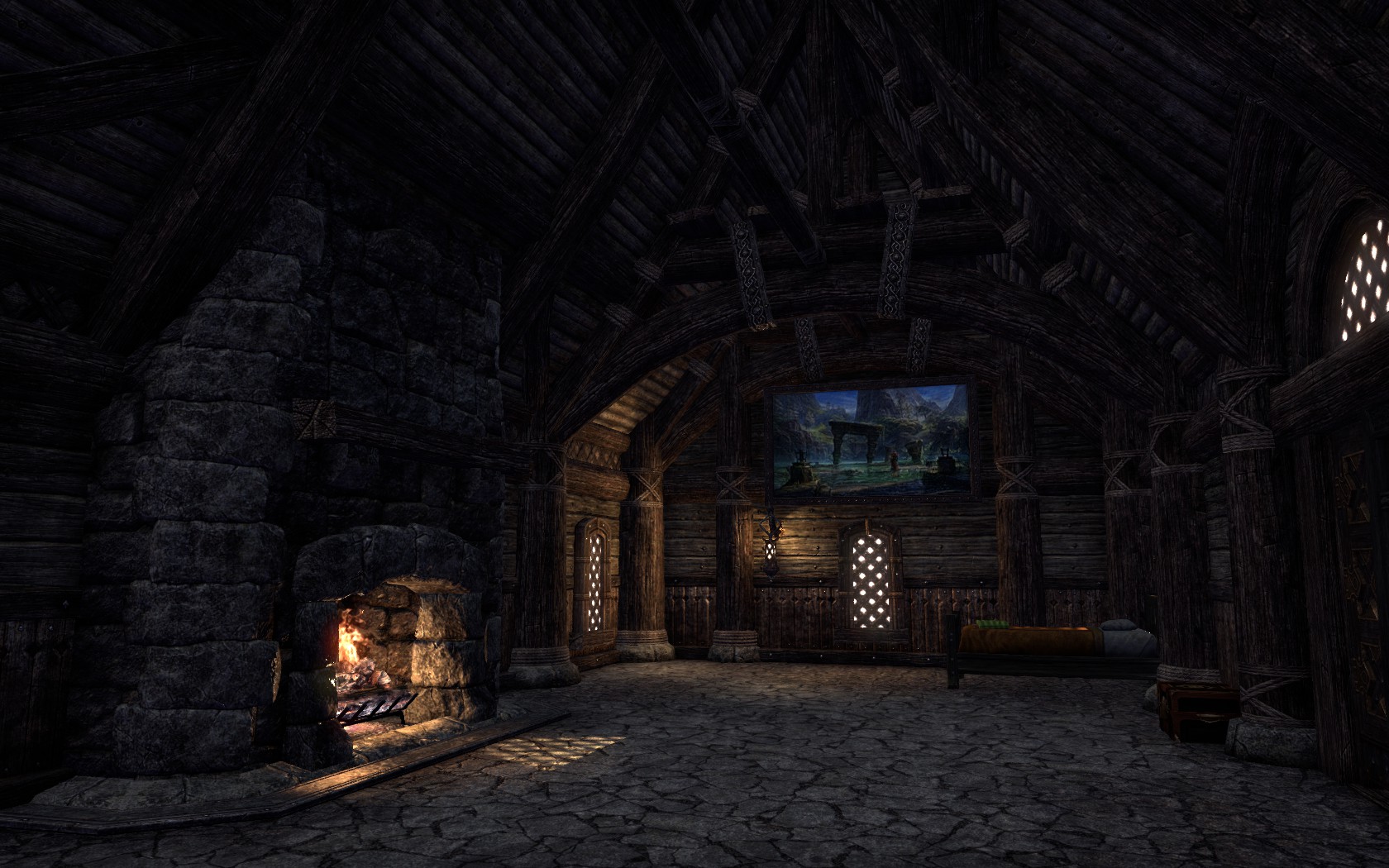 Ofcourse, there's also an inside! I bought it unfurnished, so I'm taking my time collecting and making my furniture. So far, I got a bed and cabinet as quest rewards and I made a couple of things myself.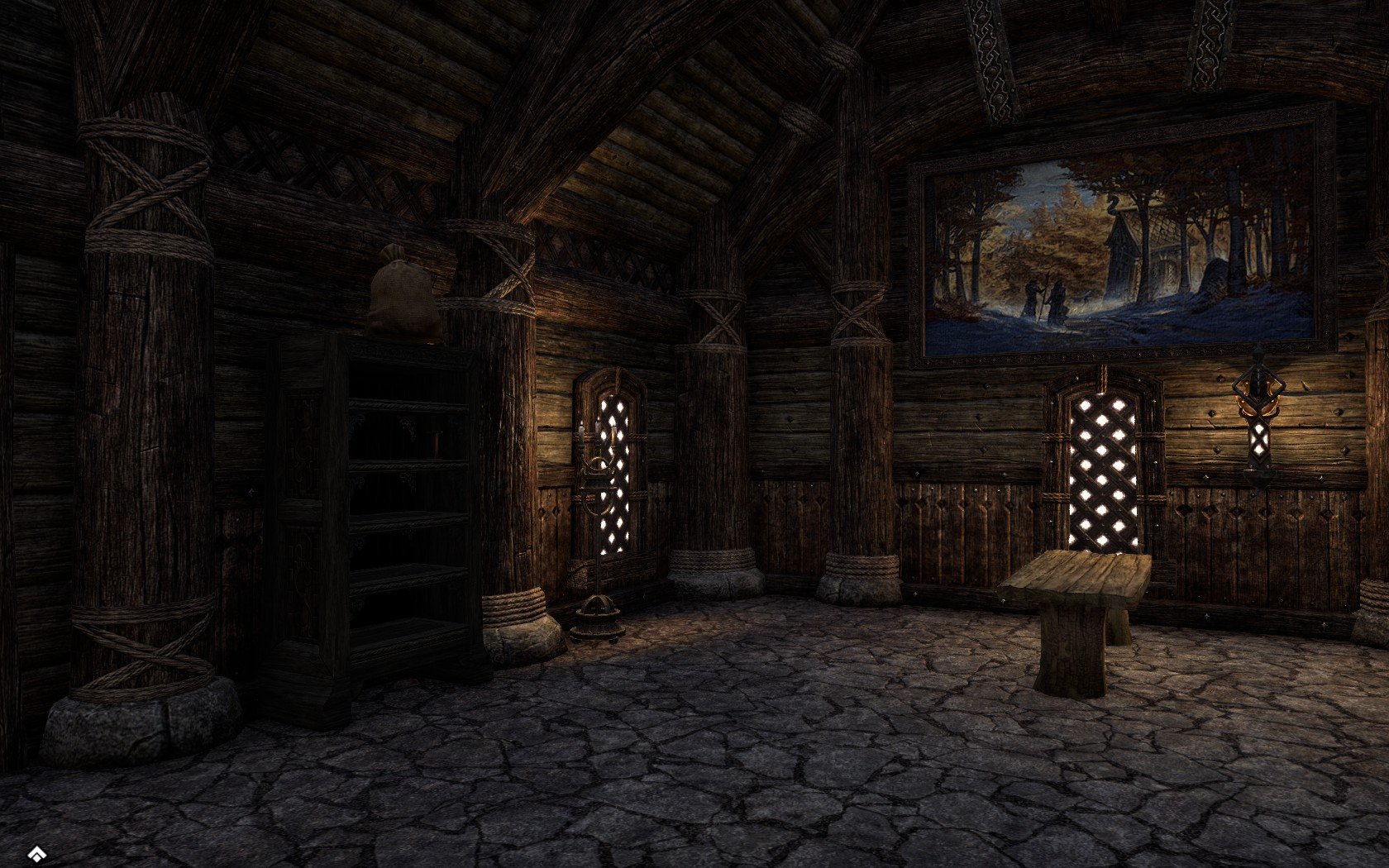 Like this table! I am a true woodworker, aren't I? The truth is, I've gathered more crafting patterns that make much prettier stuff, but I haven't spend skillpoints on the required skills yet. I'll get to that eventually though and fill up my house with pretty things.
The paintings I found when hunting for treasure chests. I found three so far, but all of them are a little too big for the house. I managed to fit in two of them though!
I also want to fill it up with crafting stations, so I don't have to go to cities for that anymore. All in due time though, this house set me back 60,000 gold and my characters are now poor again.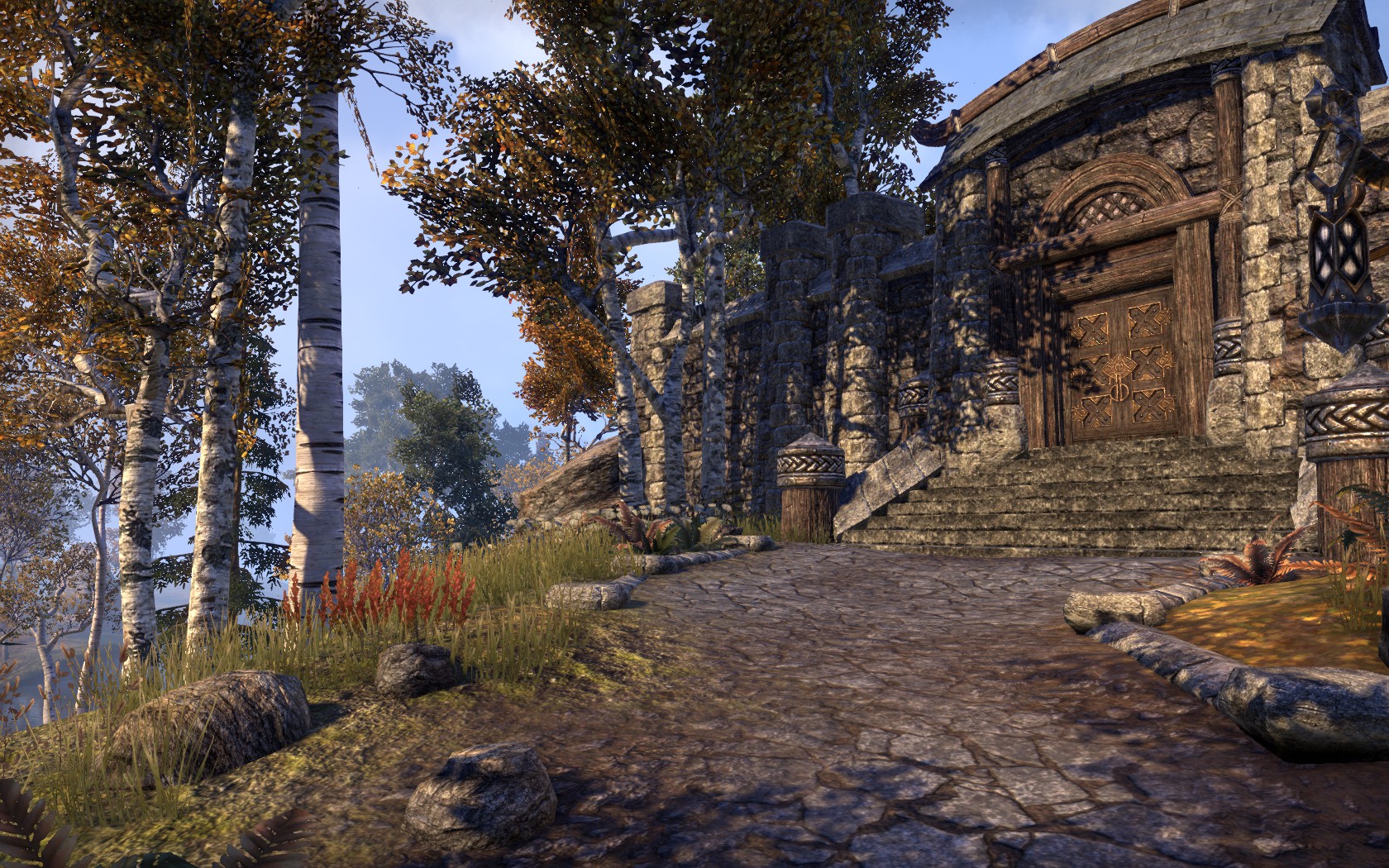 But hey, it was worth it! This is what I find when I walk out of the gate.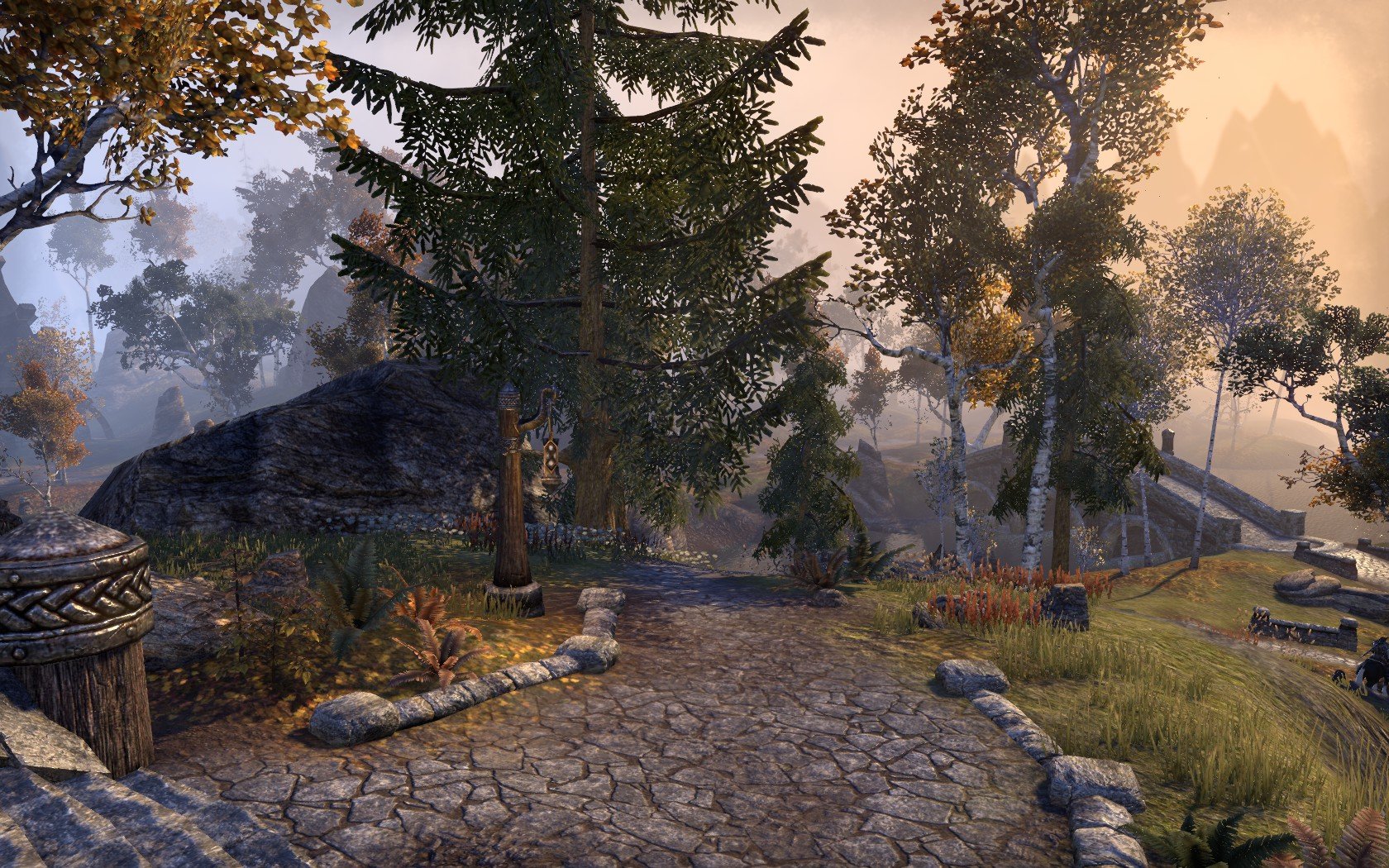 What a views!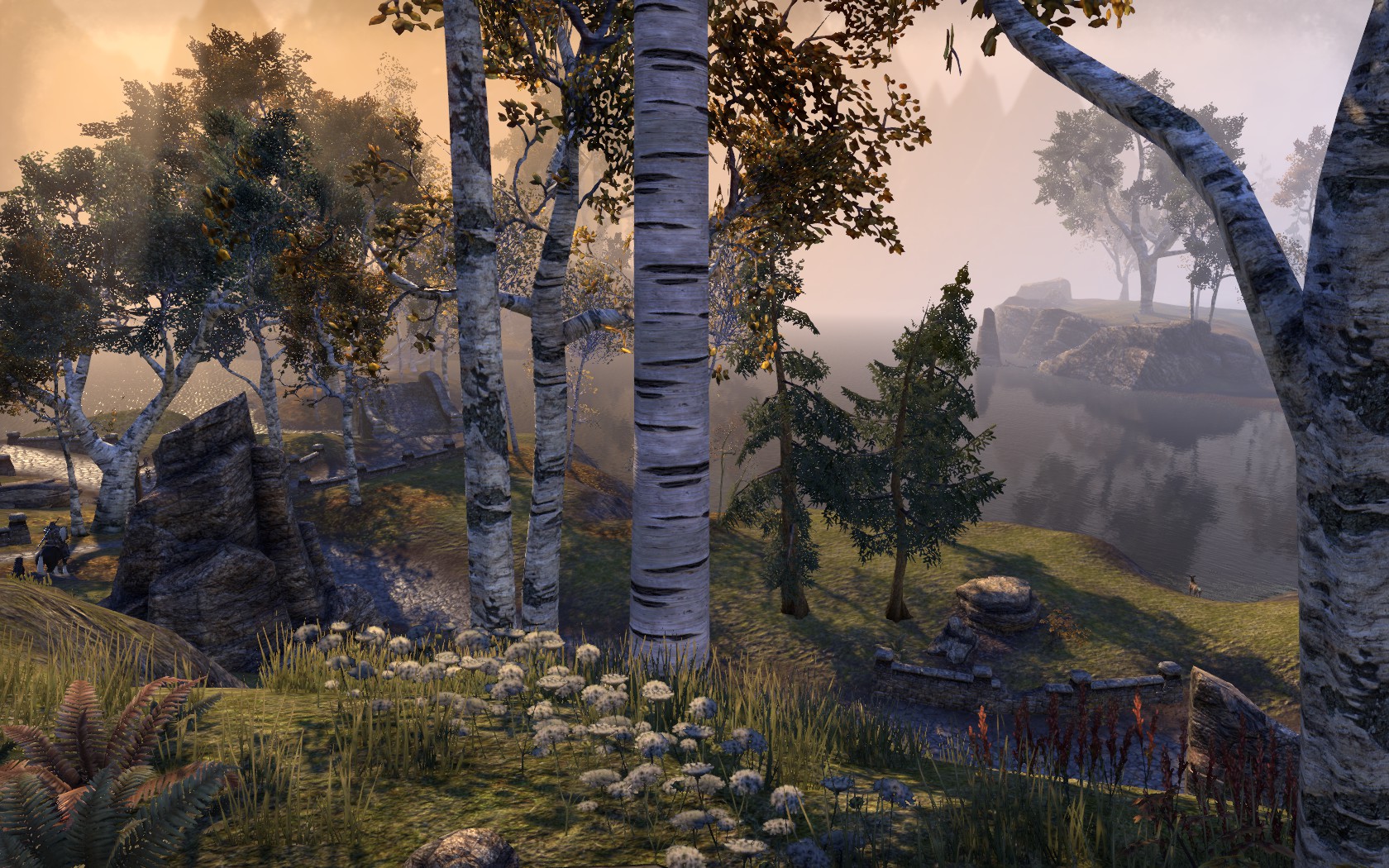 Oh yes, I'm very pleased with this house.
There are plenty of bigger houses in ESO, but they are very expensive, so I can't get any of those yet. For now, I'm happy with my one-room house and its pretty little yard.
Now, let's just hope everything goes the way I want for my dream house aswell!
---
Thanks for reading my post! You might like to check out my gamer shirts:
Available in many variations here*, here*, here* and here*.
*These are affiliate links. If you make a purchase through these links, I will earn a little extra as an addition to my small designer fee.