The time has come to join the resistance.
The time has come to paint the town blue.
The time has come… to play Ingress.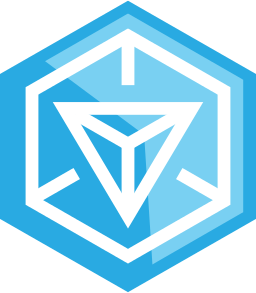 (By Niantic Labs via Wikimedia Commons)
For those of you who don't know what Ingress is, Ingress is the older brother of Pokemon Go. It was created by Niantic and it's basically what Pokemon Go was based on.
Ingress is an augmented reality game on your phone, both for Android and iOS. It's a sci-fi game where you have two sides fighting for control: the Enlightened and the Resistance.
To quote wikipedia:
Alongside the discovery of the Higgs Boson by the physicists at CERN in 2012,[9] it has also been discovered that the Earth has been seeded with "Exotic Matter", or XM. This substance has been associated with the Shapers, a mysterious phenomenon or alien race.
Within the game, human reactions to this discovery fall into two opposing factions: the Enlightened fight believing their actions will uplift humanity and bring about the next chapter in human evolution, whereas the Resistance believes that it is protecting humanity from Shaper ingression and preserving humanity's freedom.
When you're out in the world, you'll see a map and on it, you'll find portals. These portals are generally close to landmarks like statues and such (like pokestops in Pokemon Go). These are your objective and you want to capture them all for your faction. To destroy and capture portals (or take other action in the game), you will need to gather XM, which is basically your energy for actions.
There is a lot more to the game, but I don't know about it yet. I have never played it and never read up on it.
But Foodie, why play it now?
I'm glad you asked! Basically, my boyfriend's best friend told me a few days ago "I'll give you a 100 euros if you start playing Ingress through my invite and get to level 3.".
Never one to let an opportunity go to waste, I told him he can keep his 100 euros and I'll do it if he buys us sushi for dinner!
Then today, his original plan was to go to my old city to do some geocaching and we would join him. However, he also wanted to play Ingress here, in his city later. So our plans changed and now we will just head out in the afternoon to play Ingress with him.
So, I installed the game on my phone, joined the resistance and here we are!
When the game was released a couple of years ago, I did find it quite interesting and wanted to try it. However, I didn't have an Android phone, nor did I (or do I now) have a phone subsciption with internet access. I was, and still am, a pre-paid phone user, so I had no real way of playing the game. That's why I didn't want to learn too much about it and later just forgot about it and tried Pokemon Go in areas with free wi-fi.
Now, my boyfriend has limitless internet on his phone, so I can piggyback off of that to play as much Pokemon Go and Ingress as I'd like!
I'll keep you updated on whether or not I like the game and maybe do a more in depth article later.
---
Thanks for reading my post! You might like to check out my gamer shirts:
Available in many variations here*, here*, here* and here*.
*These are affiliate links. If you make a purchase through these links, I will earn a little extra as an addition to my small designer fee.