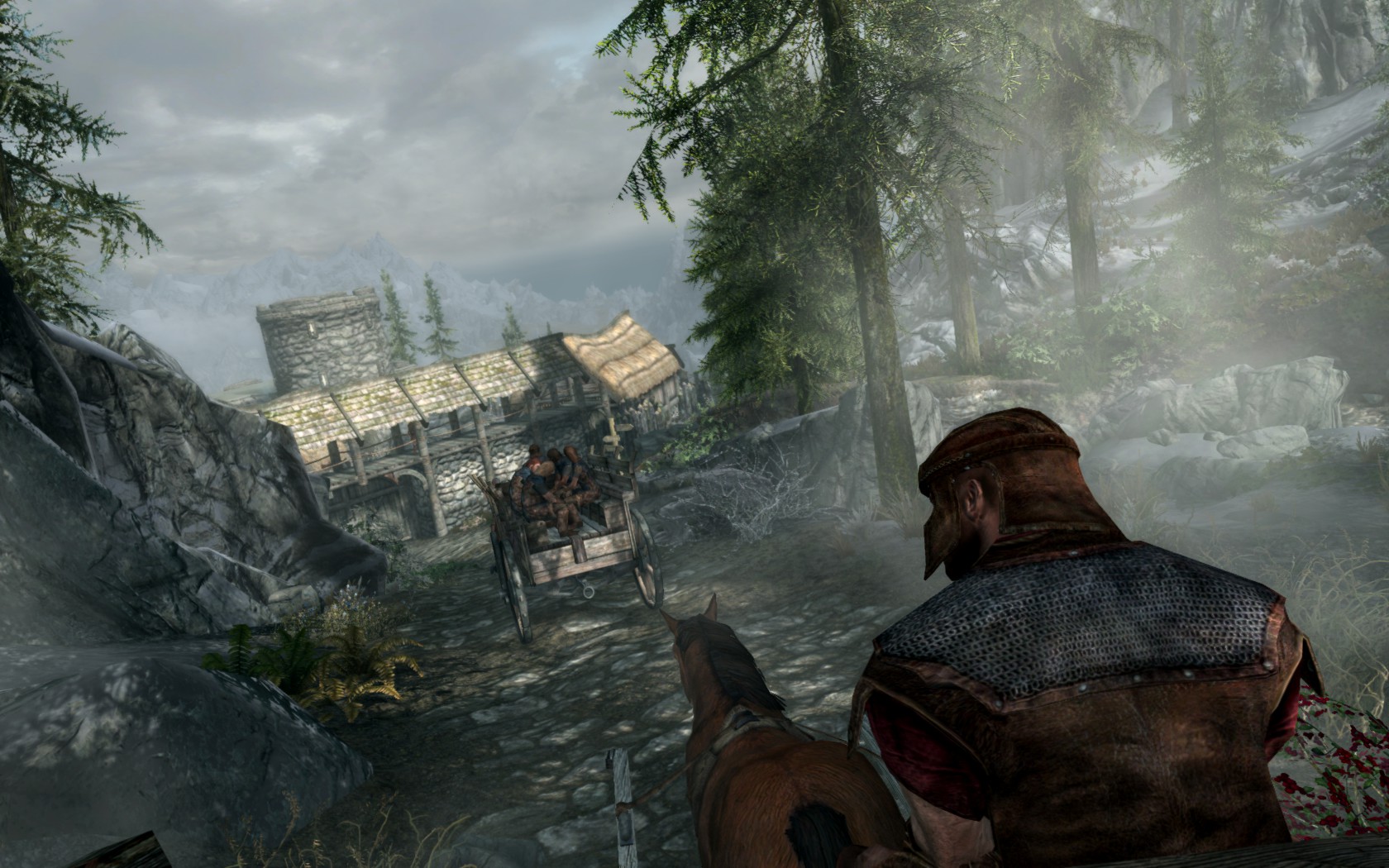 I've been spending lots of time in Skyrim. It's time to share some of it with you!
I'll start by saying this: Skyrim is the game of distractions. This was the case years ago, when I first played it, and it is still the case today. Whenever I set out for a quest, I end up taking so many detours, my bags are overflowing with stuff before I'm even close to my quest area. That's okay though, as long as I have fun. Luckily, there's fast travel to any place you've visited before, so it's not too much of a hassle to teleport back and forth to a city to empty your bags.
This game distracts me so much though, that I also forget to take screenshots. Yesterday, I played most of the morning and afternoon and only ended up with one(!) screenshot! One screenshot doesn't make for much of a story backed post, now does it?
I did, however, remember to take plenty of screenshots during the first few minutes of the game.
If you don't want to know what happens at the start, I suggest you close this post now. I think most gamers will know by now though.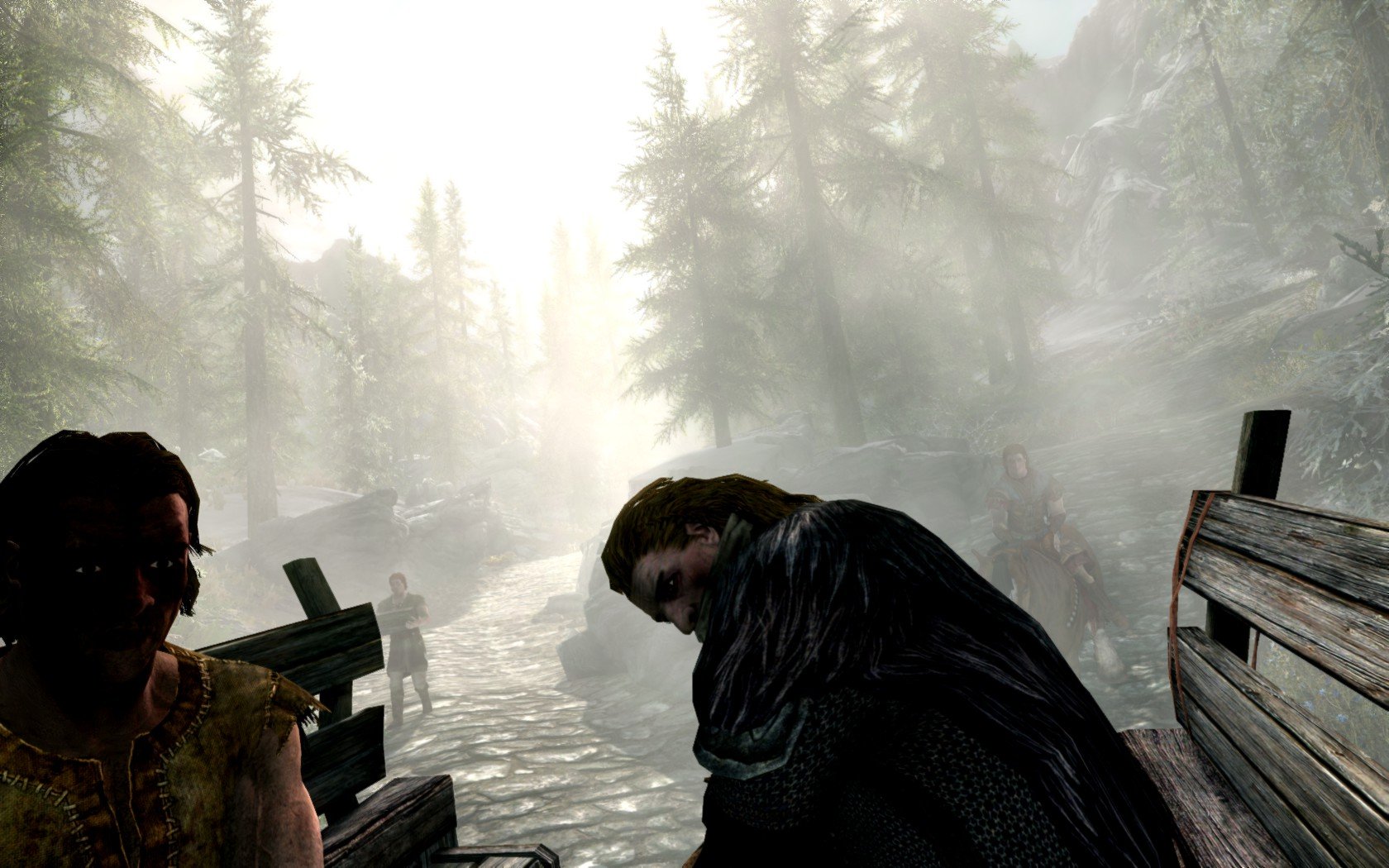 You see, you start off being captured and riding along on a wagon with your hands tied. Your fellow captives have a little chat with you and you can look around. You wake up groggy while driving through the forest, but after a little while, you enter a town.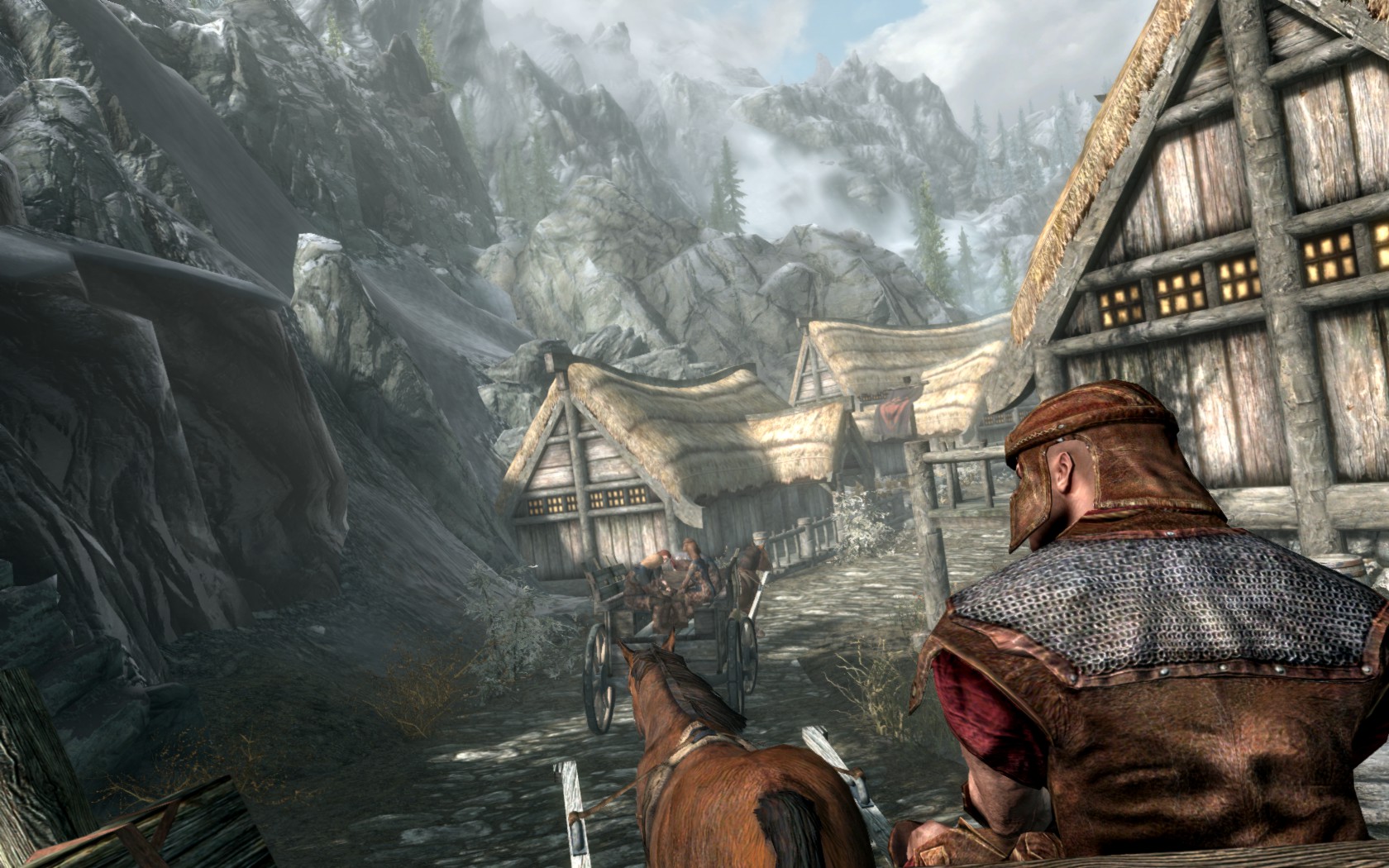 This is where you all get off.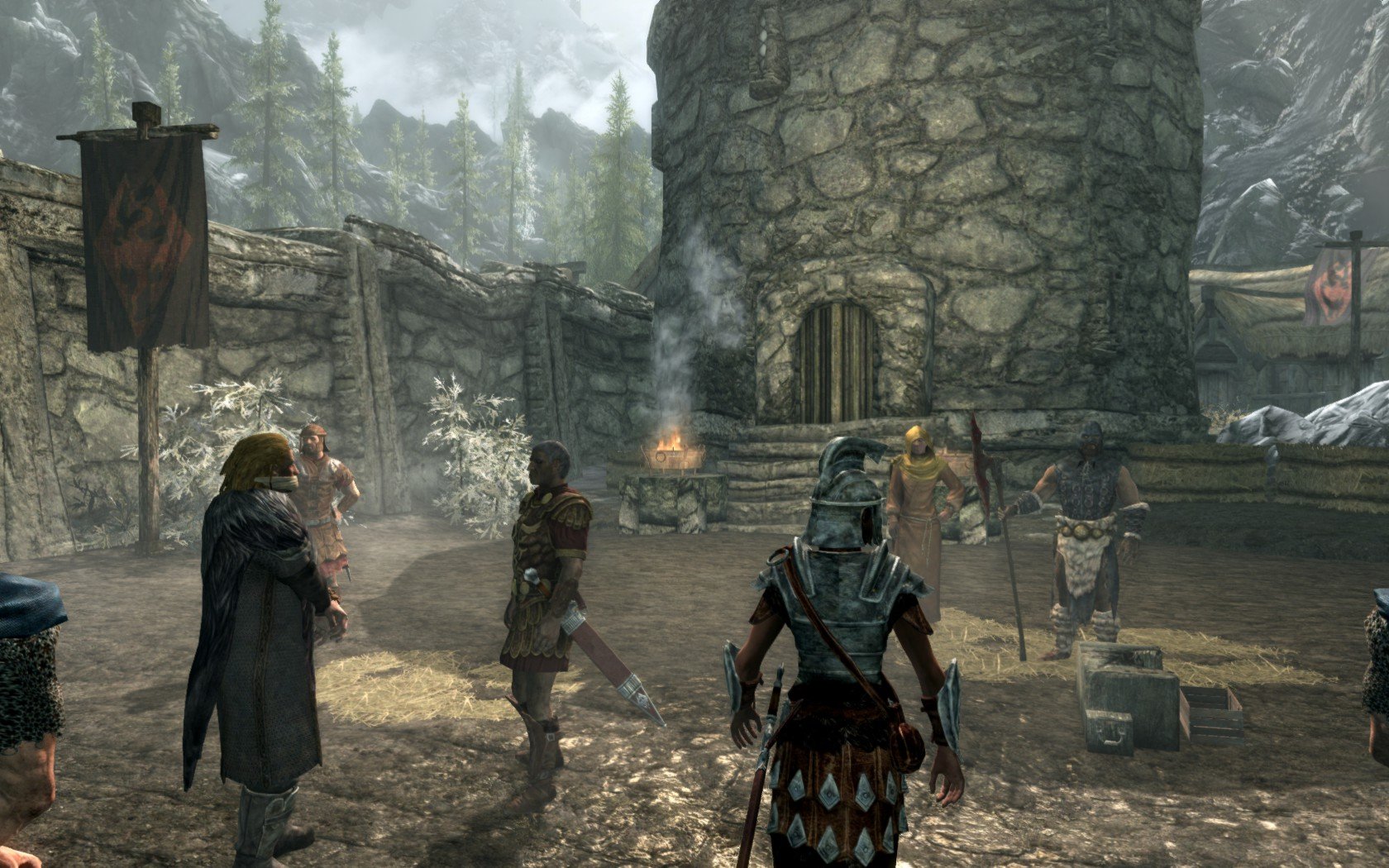 This is not supposted to be a nice place to get off though. It's basically your end station where part of your welcoming committee is an executioner and his bloody axe.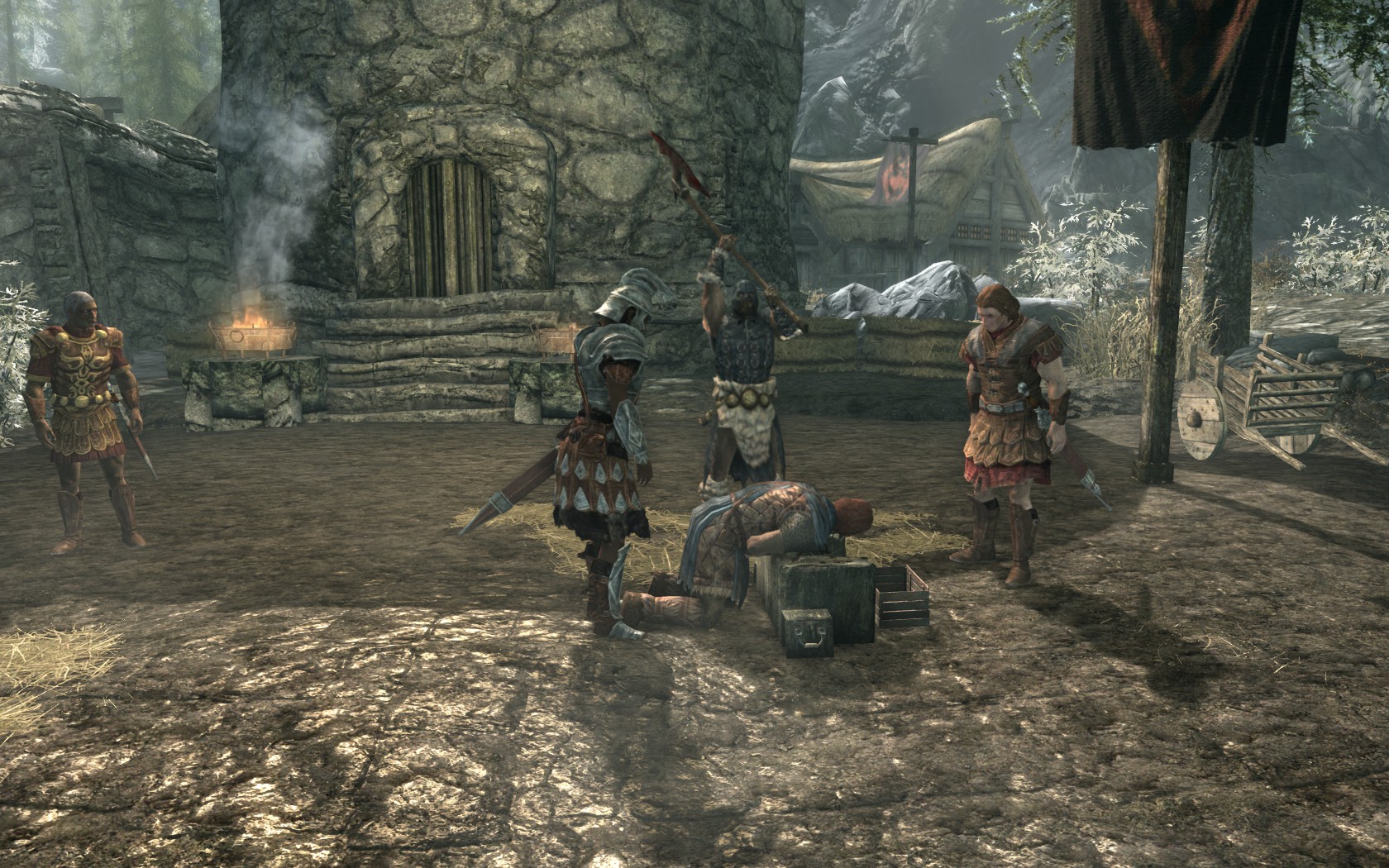 The first guy's head gets chopped off and then it's your turn…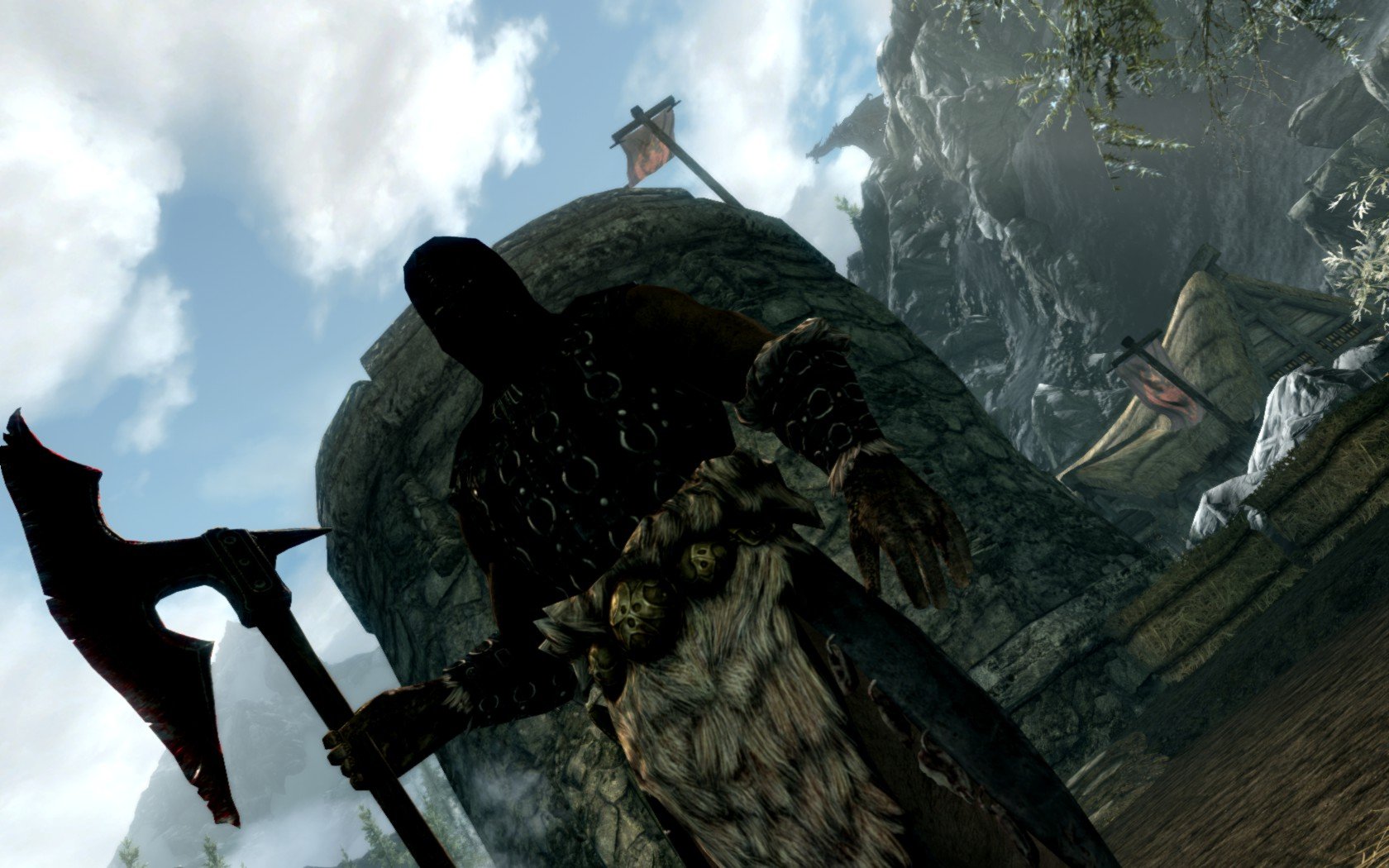 Not the prettiest of sights! However, before you lose your head, this happens: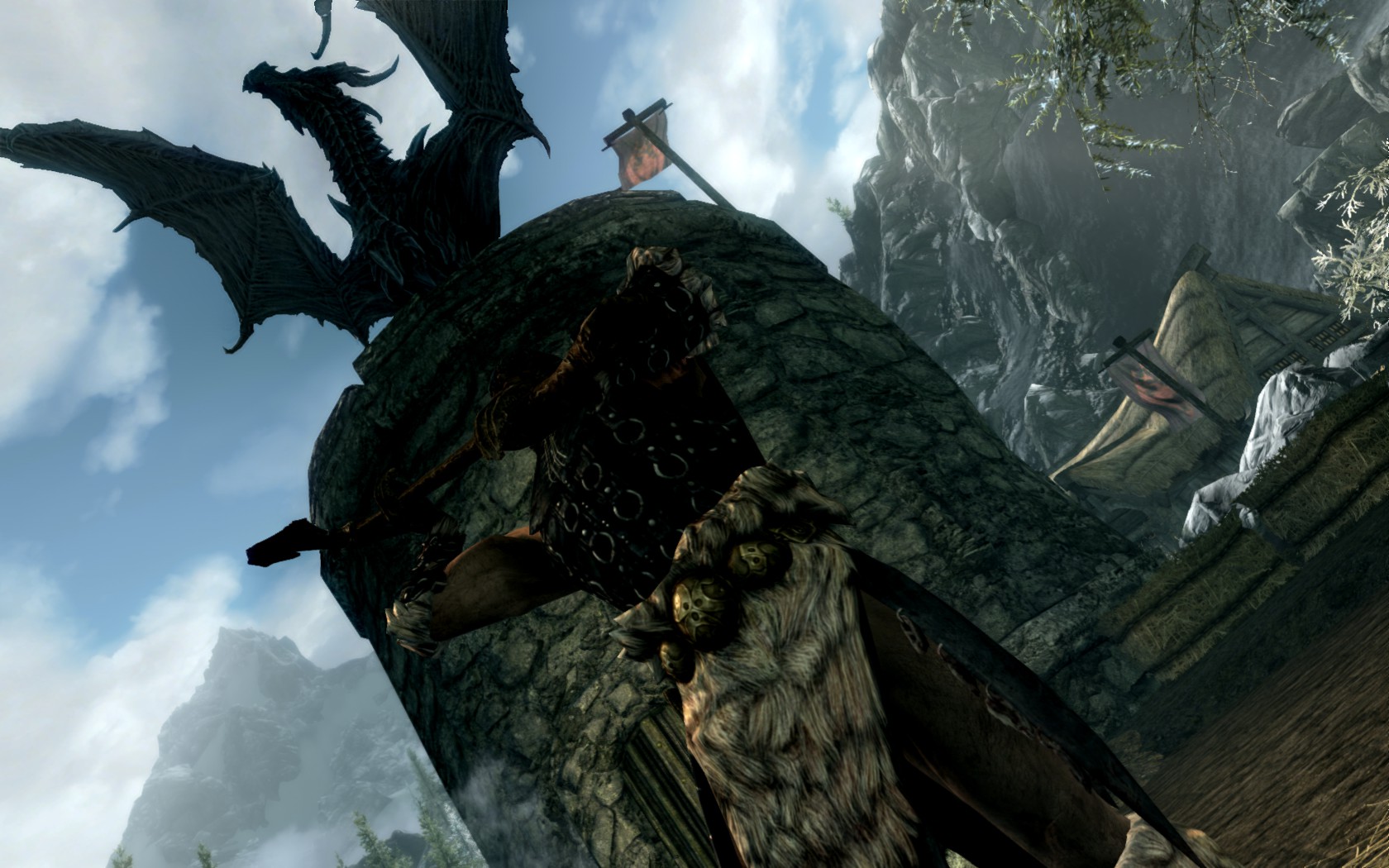 No, that dragon wasn't there before.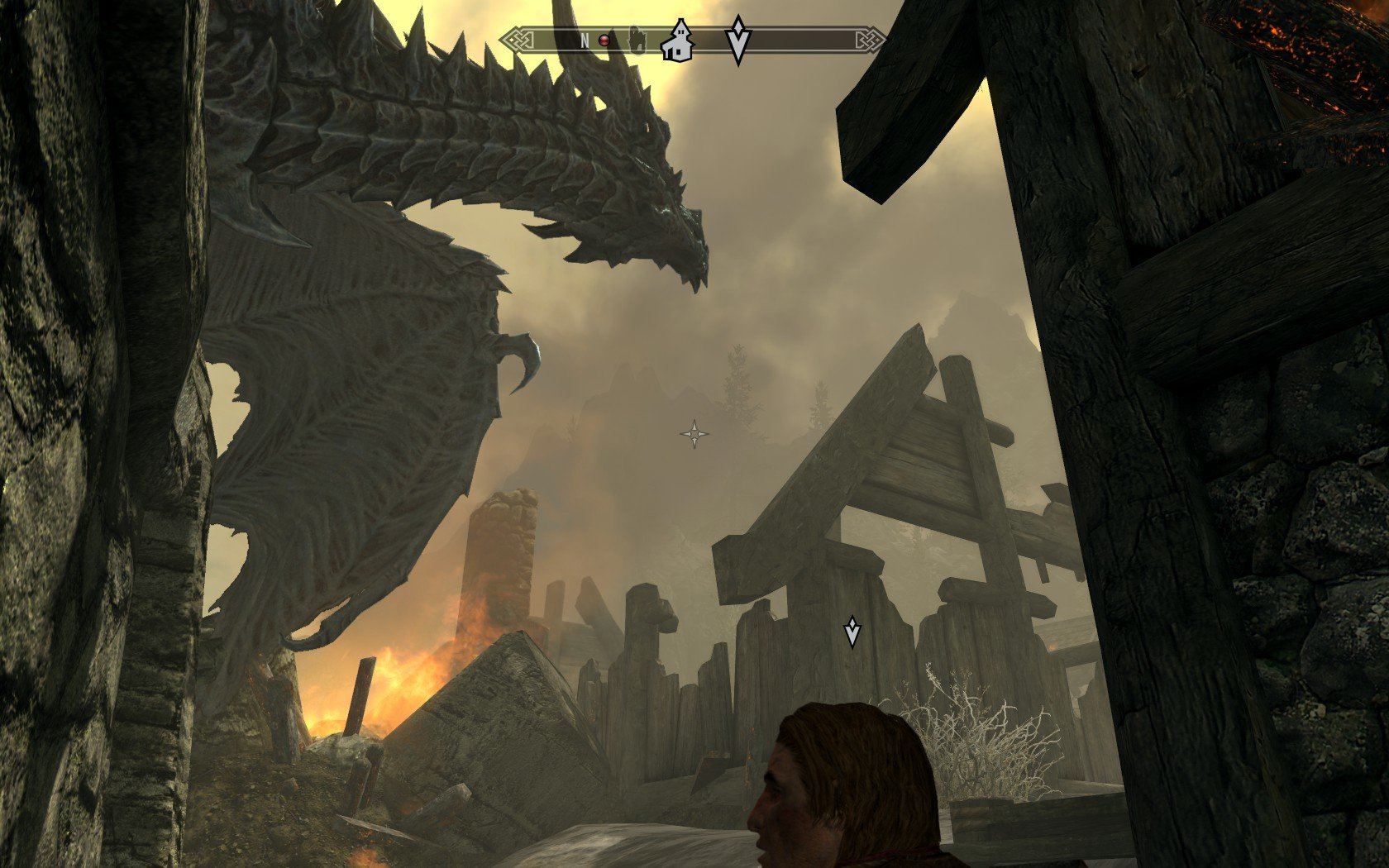 What follows is a lot of panic and confusion and you're basically running for your life. In the meanwhile, you either team up with your captor, or a fellow captive. As you can probably imagine, I went for the guy who didn'twant to chop my head off.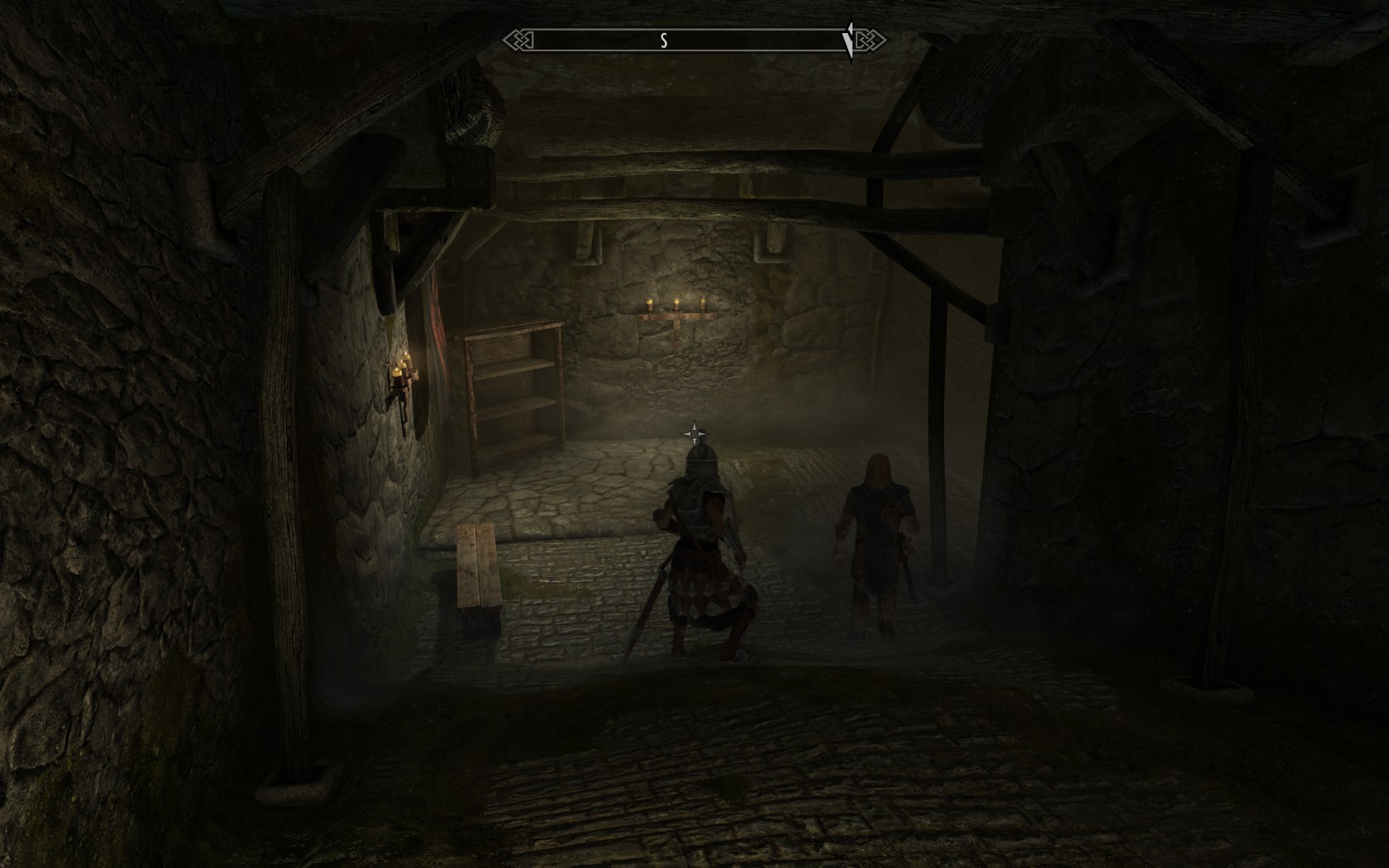 You run around town for a while, free your hands and try to get to safety with your newly found companions.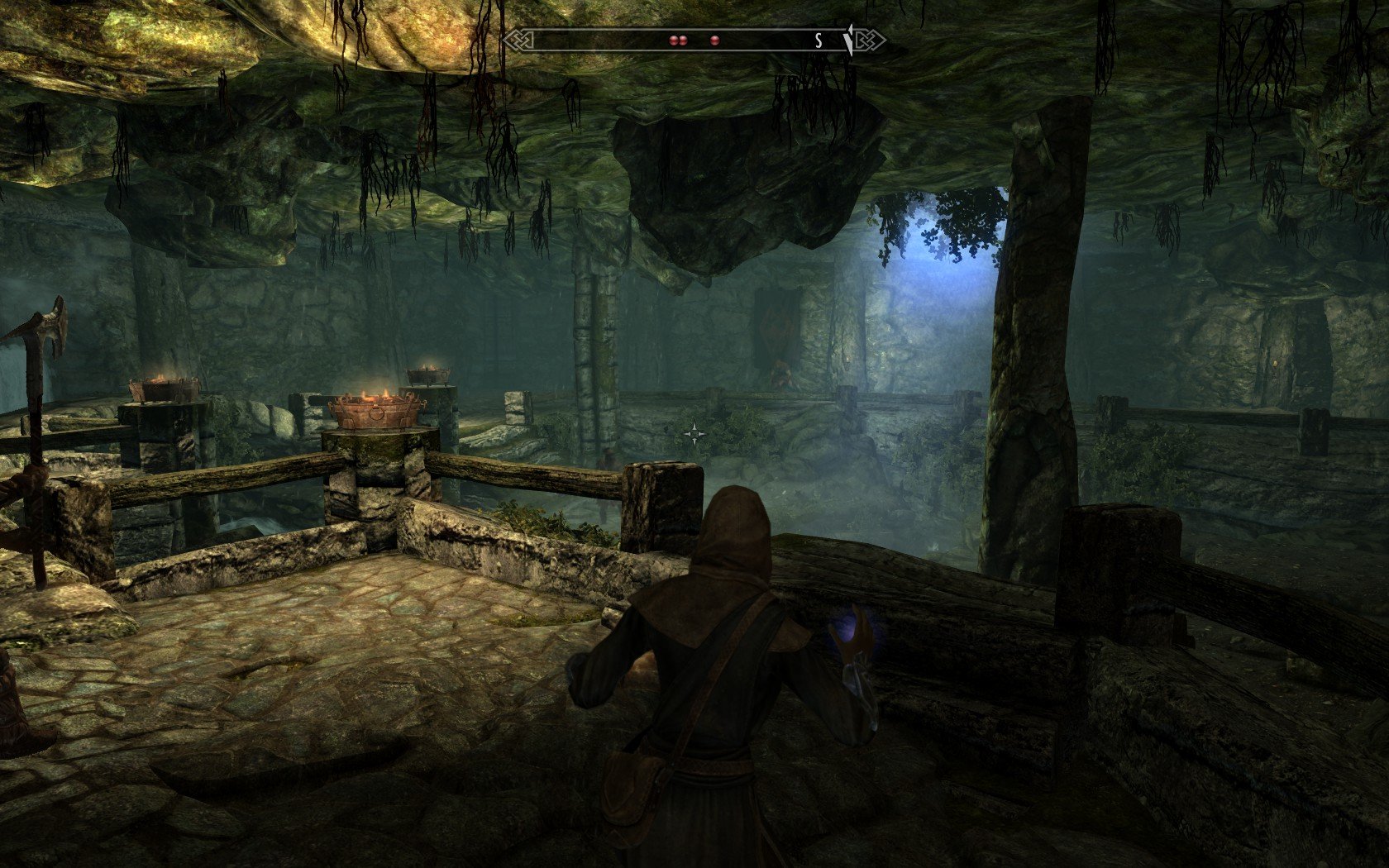 You find some new armor and even give a little visit to caves! Those will surely lead you to safety!
And that is where I leave you, more about this journey next time!
---
Thanks for reading my post! You might like to check out my gamer shirts:
Available in many variations here*, here*, here* and here*.
*These are affiliate links. If you make a purchase through these links, I will earn a little extra as an addition to my small designer fee.