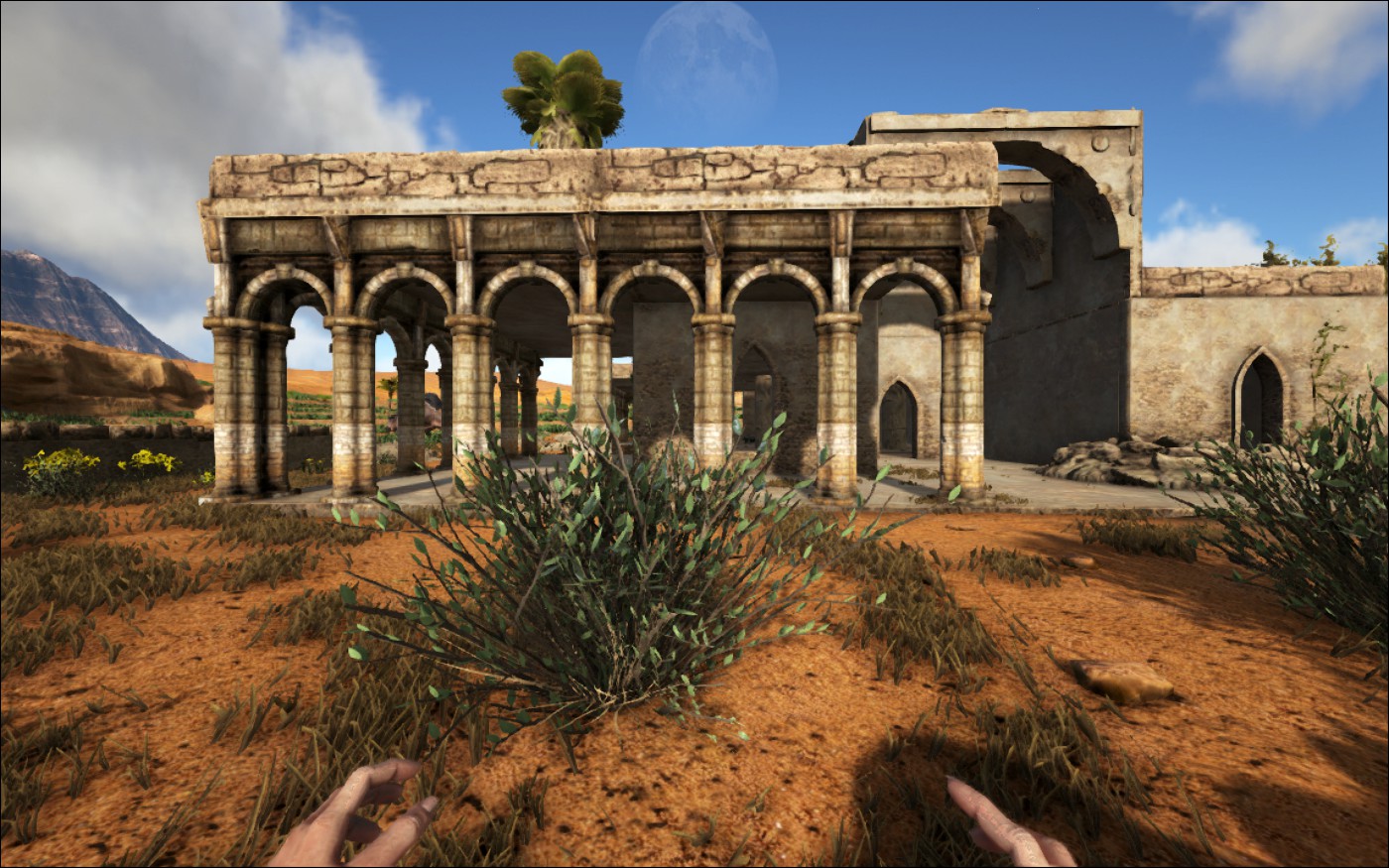 Today, we're back to playing Ark: Survival Evolved again.
It took a few days, since the latest updates were rather large. My boyfriend's harddrives are quite full, so he had to remove some games to make room. After that, the download took a while and we had to plan it, because we can't do much else when it's downloading.
Anyway, we're back at it now and we went exploring. We flew past the big wood and into the desert and we found a nice little home!
It's situated right at the edge of the water and it looks beautiful!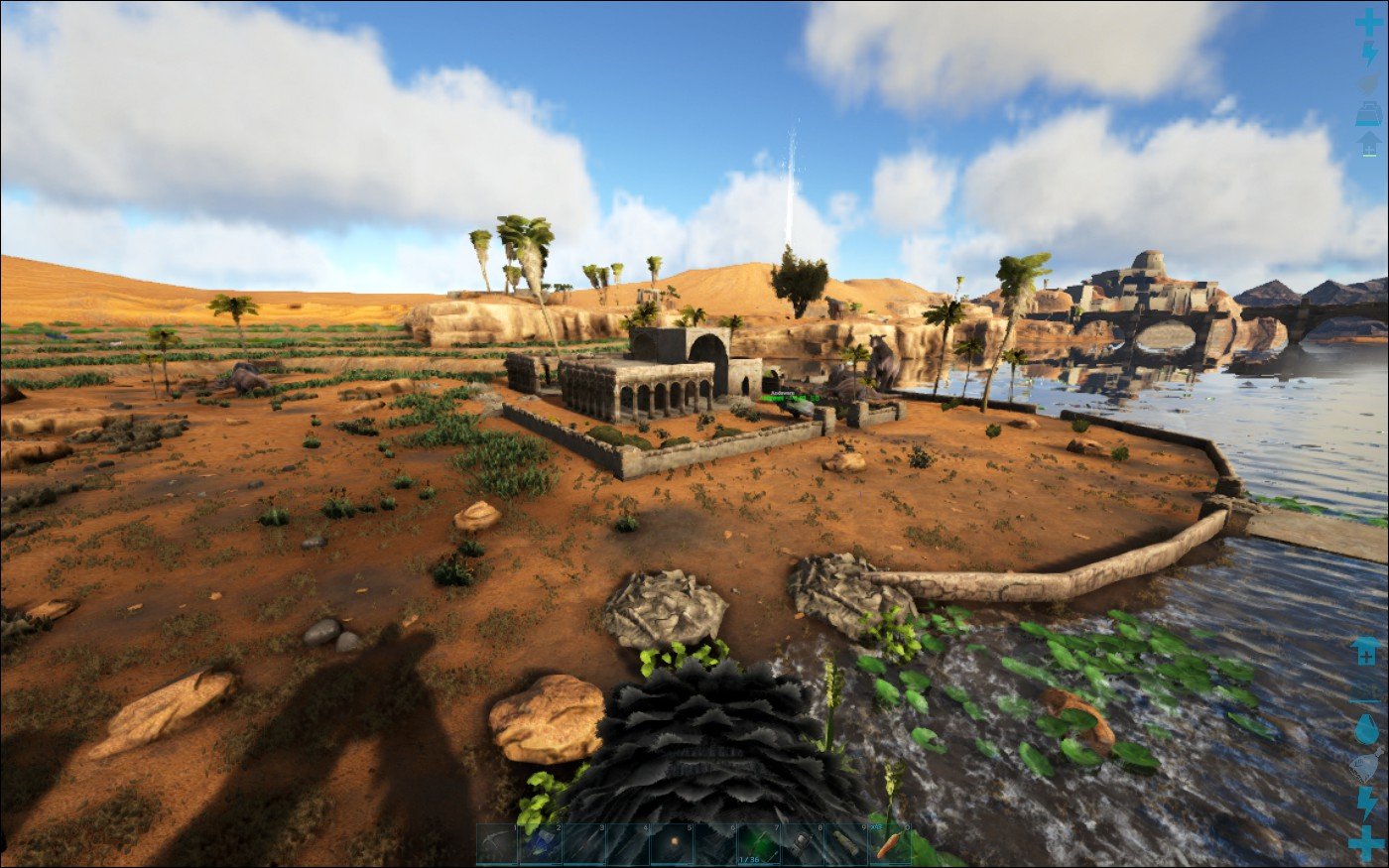 It is a little old and weathered, but I like it!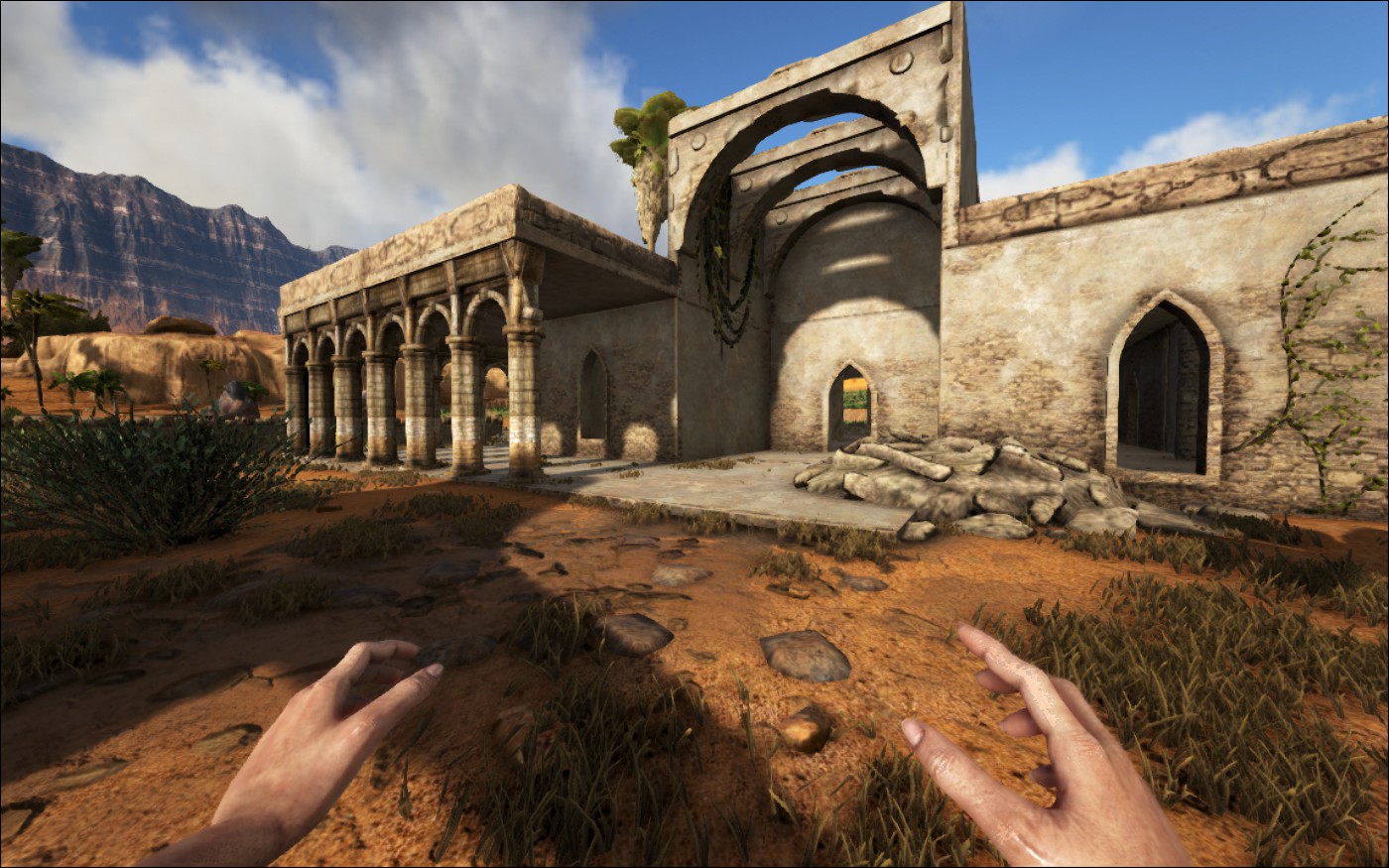 It gives the place some beautiful details.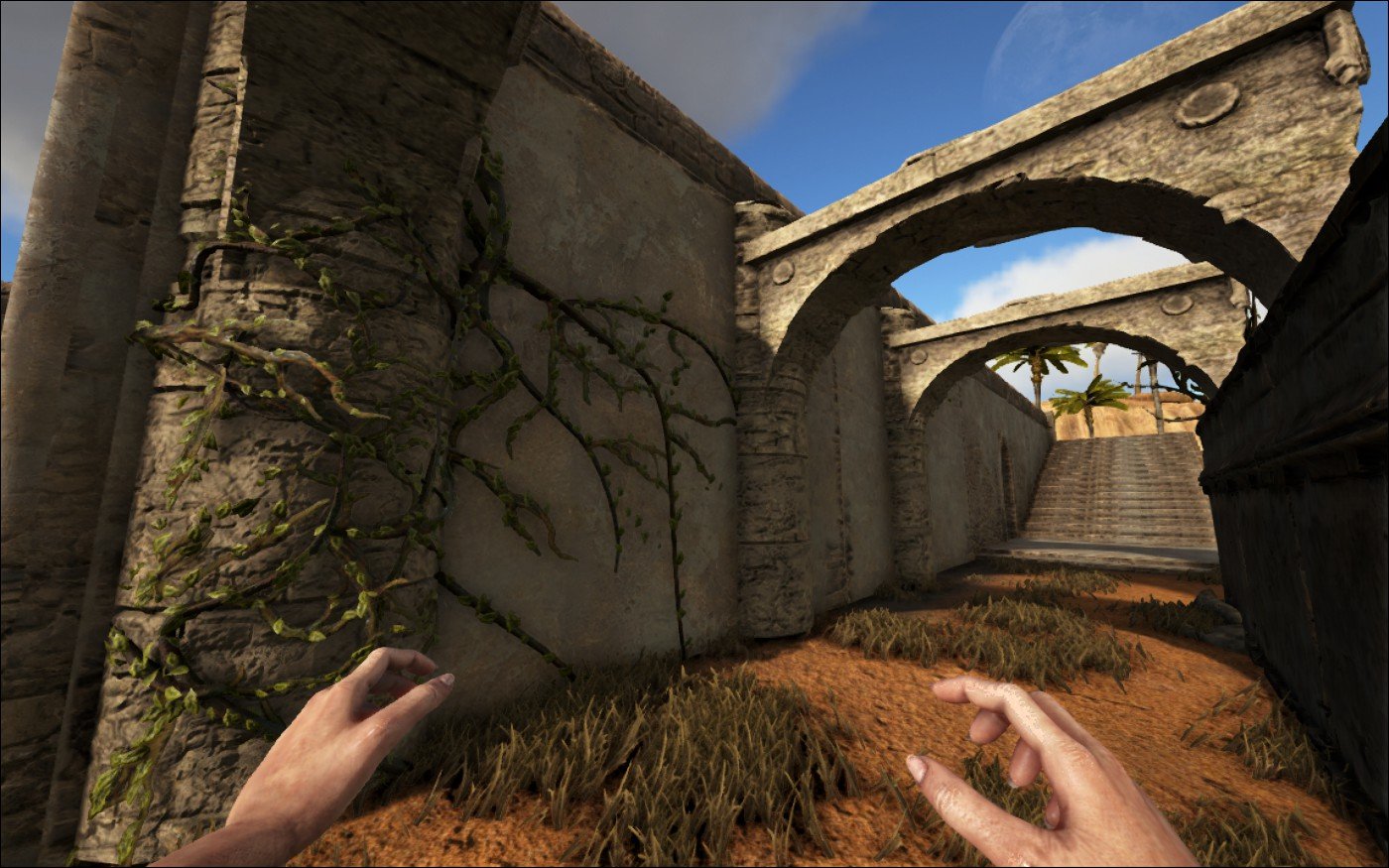 The views from upstairs are pretty amazing too.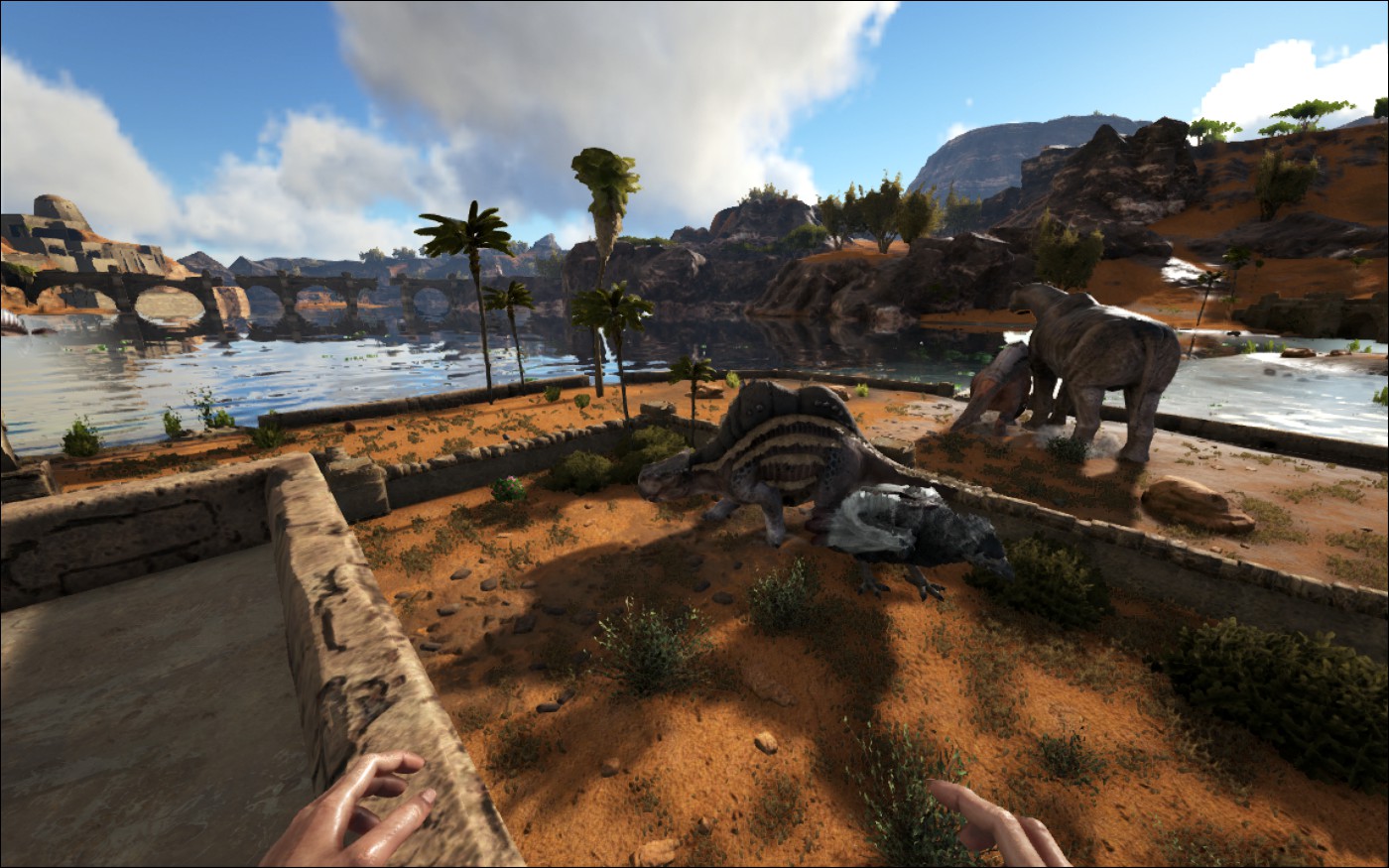 Water on one side and some grounds for vegetation on the other.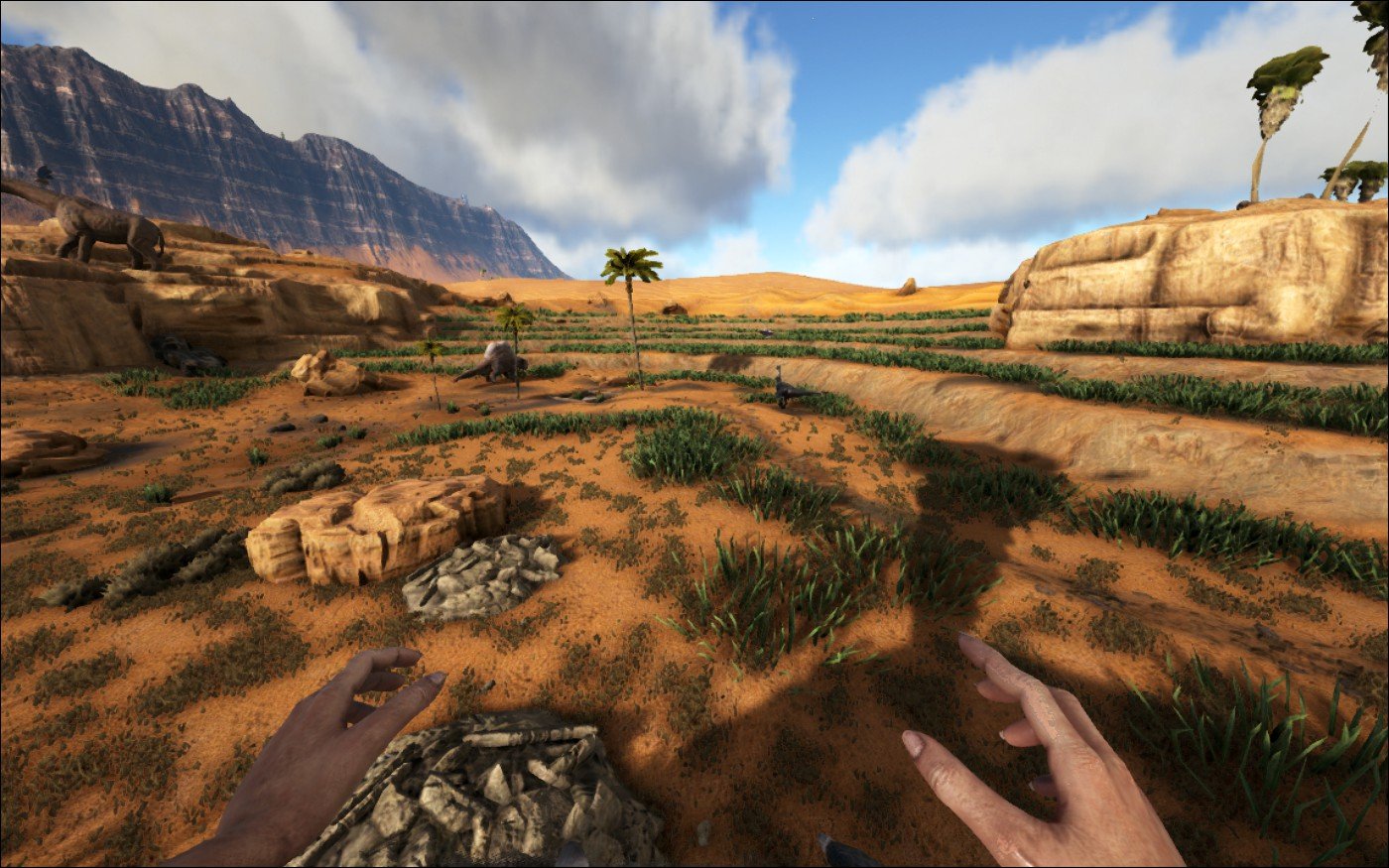 There is quite a bit of rubble inside the place though.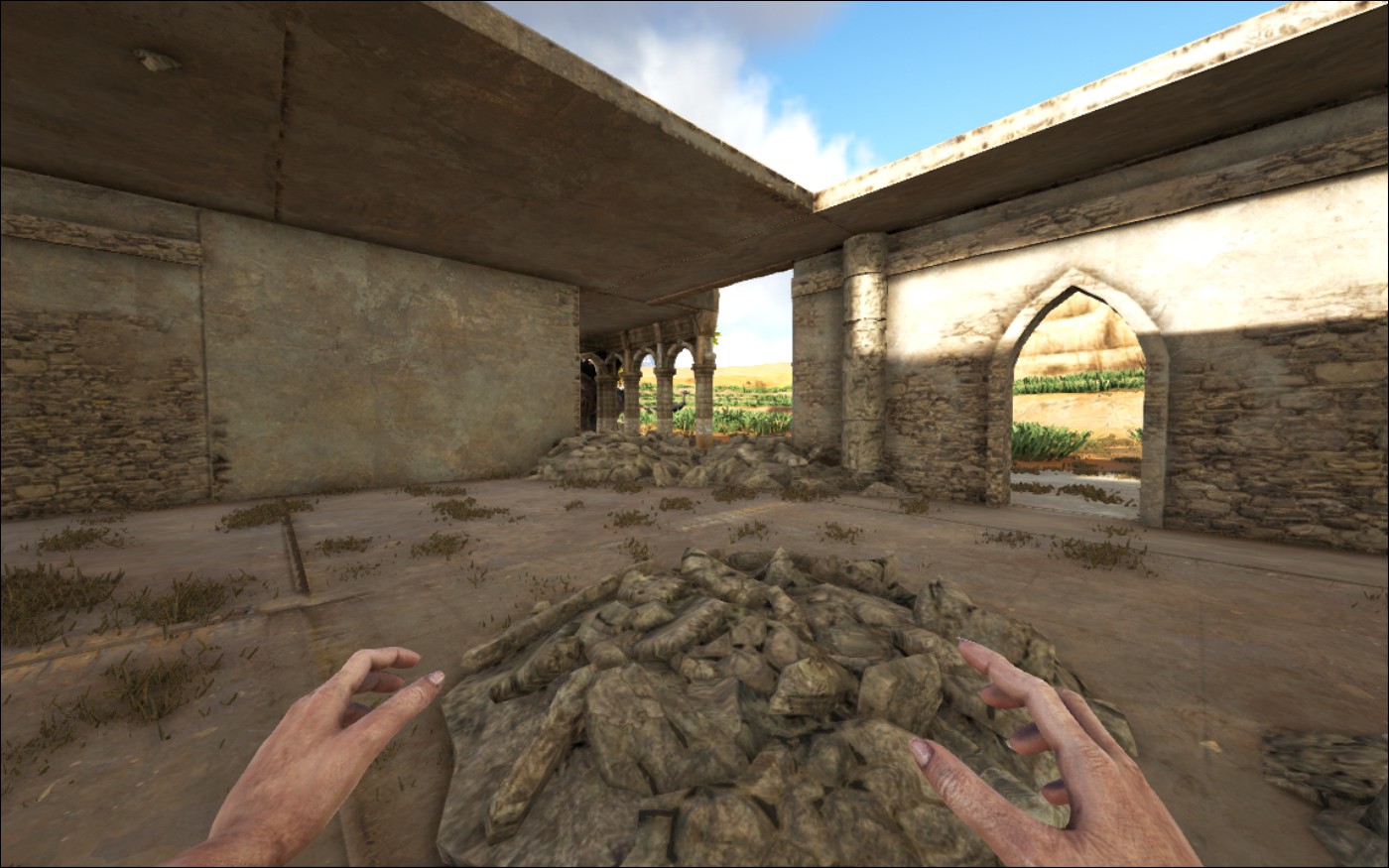 I think the lower level would make for a perfect workspace!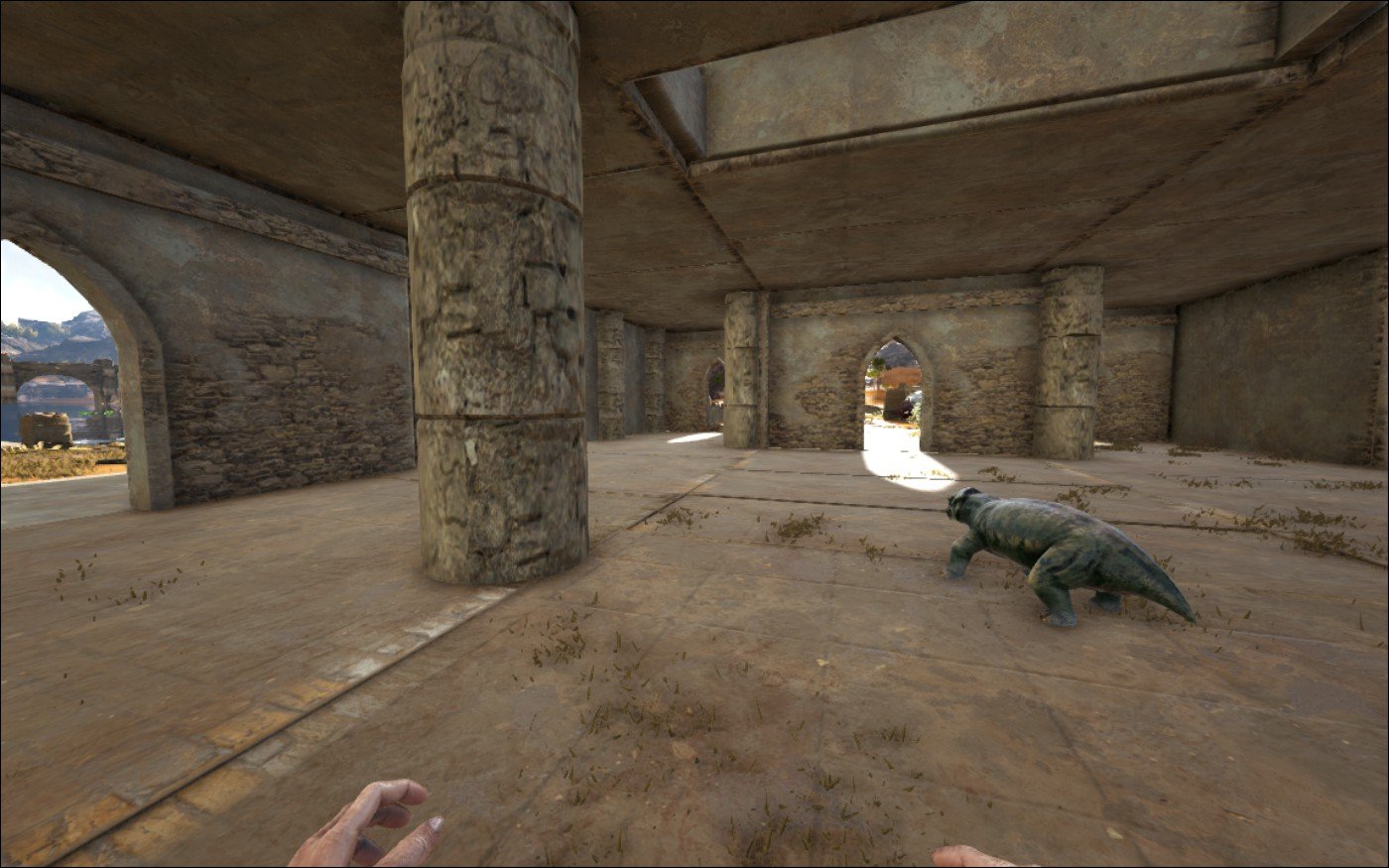 I hope you liked the little tour!
---
This article was written months ago and shared on my Steemit blog. Sharing it here now to catch up (you can now read 'hubby' instead of 'boyfriend').