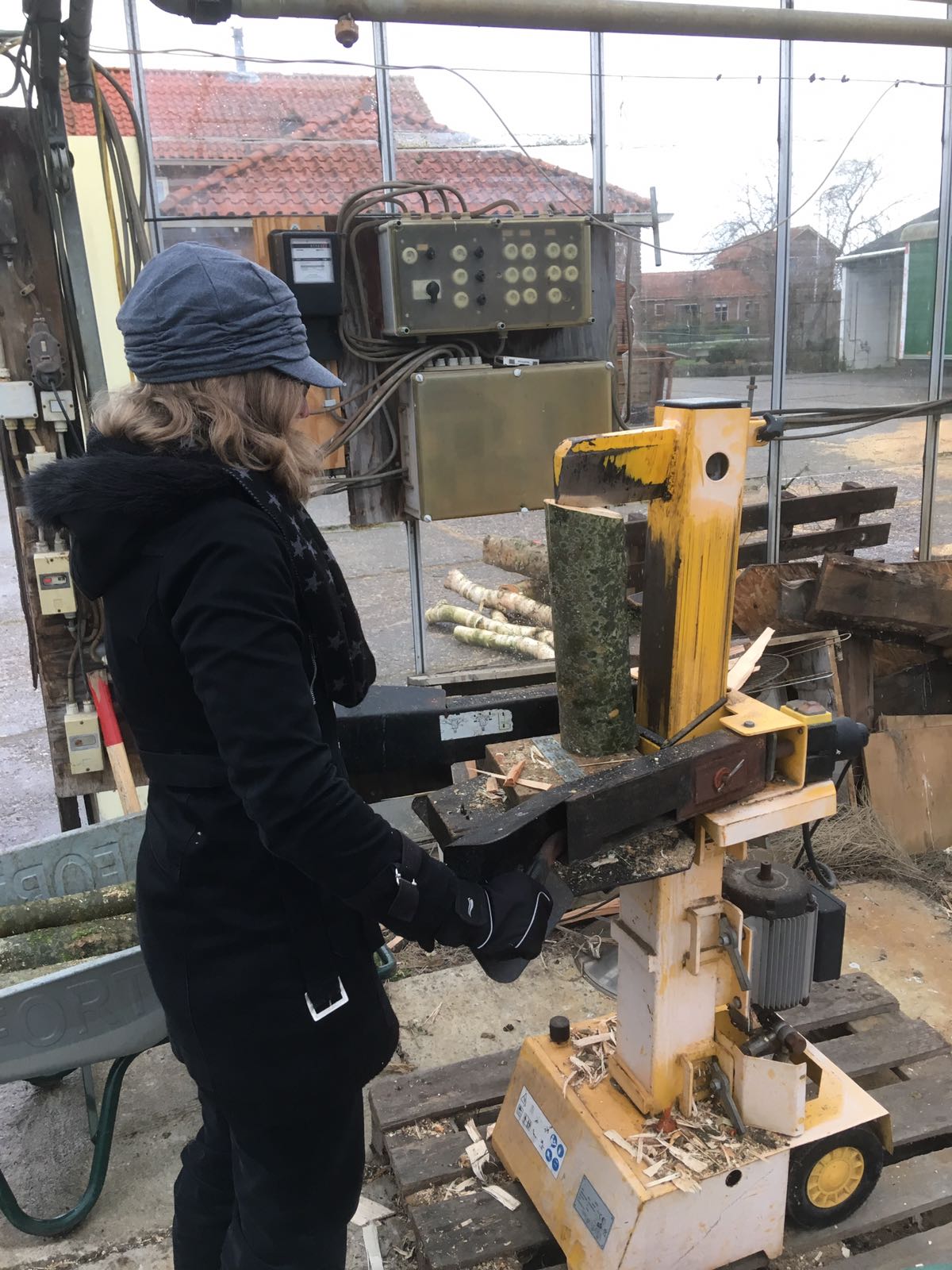 Good morning! It's a cold and windy day.
Luckily, the woodstove is nice and warm by now and I've already grabbed a new wheelbarrow full of wood to keep this place warmish throughout the day. I say warmish, because with windy weather, there is only so much I can do.
There was a big storm that hit us a couple of weeks ago. It was quite scary in our wooden home, but the upside of it was that my boyfriend's dad received new wood to cut and split for our woodstoves. They cut the wood into smaller chunks a little while ago and yesterday, my boyfriend showed me how to split them into good chunks for the woodstove.
This handy little machine basically does all the work! All I have to do is gather a pile of wood and set it firmly on the machine.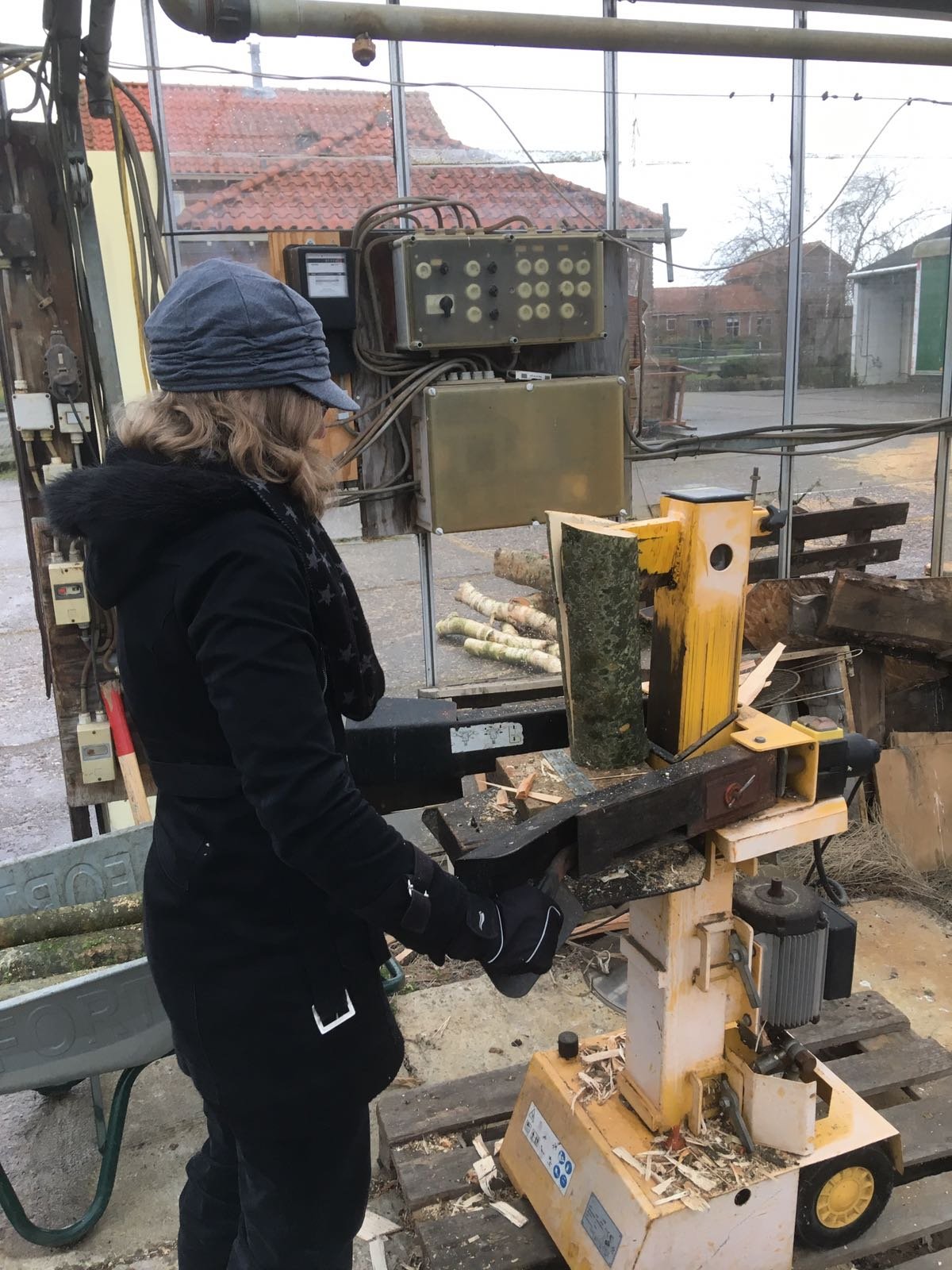 I can move it down by pressing down the side handles and the machine splits the wood quite easily.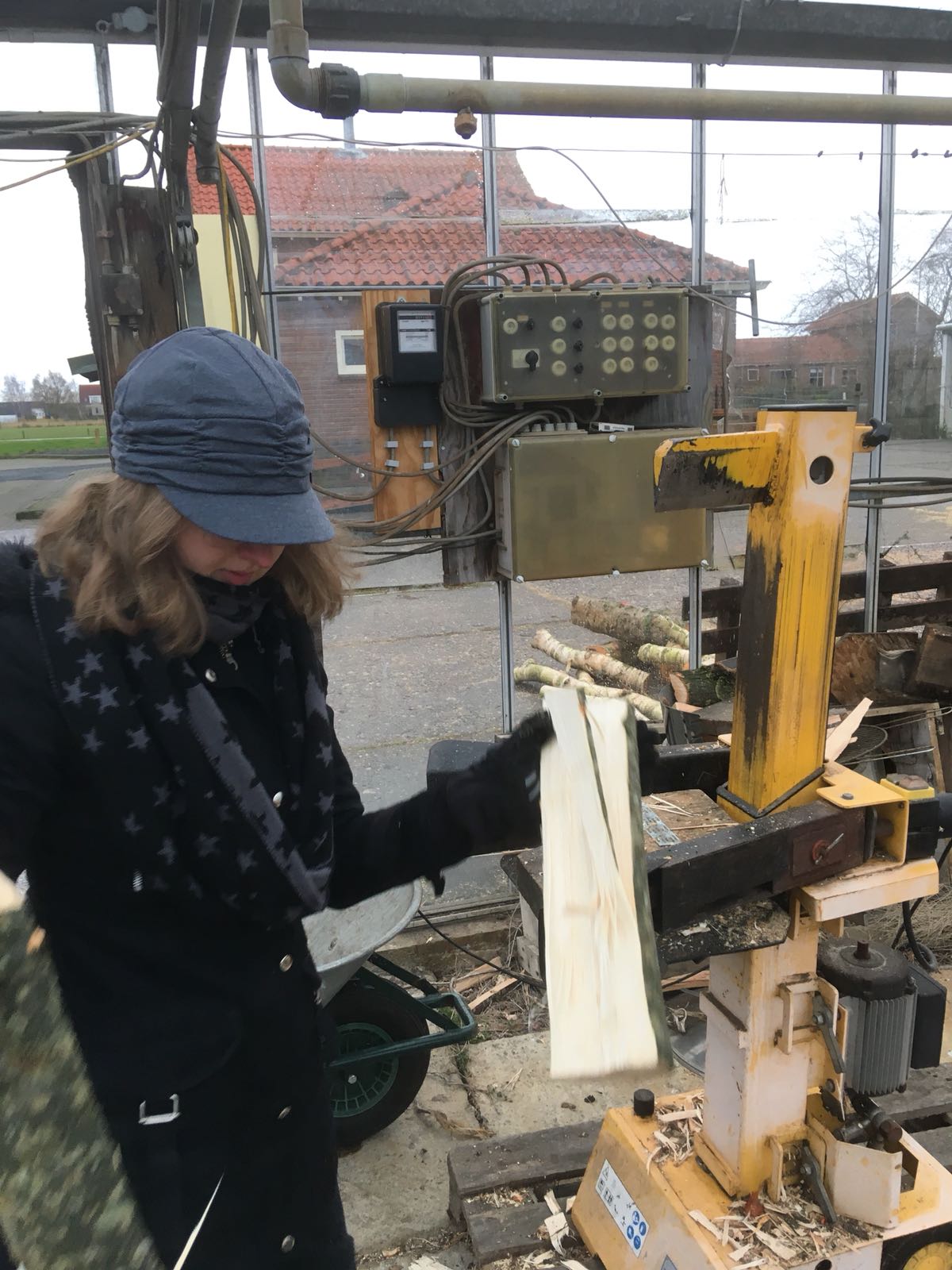 After that, it's just a matter of pulling them apart and then piling them up to dry inside the greenhouse turned wood storage.
We split five wheelbarrows yesterday morning, after which I really wanted to go back inside. We hadn't had any breakfast or anything to drink since we got up and started the splitting.
Atleast now I know how to work this thing, so if I get bored and/or when the weather is agreeable, I can split some wood on my own. I just have to pick the smaller sized wooden logs, because I'm not actually strong enough to carry the big ones and feel safe doing it!
---
This article was written months ago and shared on my Steemit blog. Sharing it here now to catch up (you can now read 'hubby' instead of 'boyfriend', and we now have our own home with central heating).