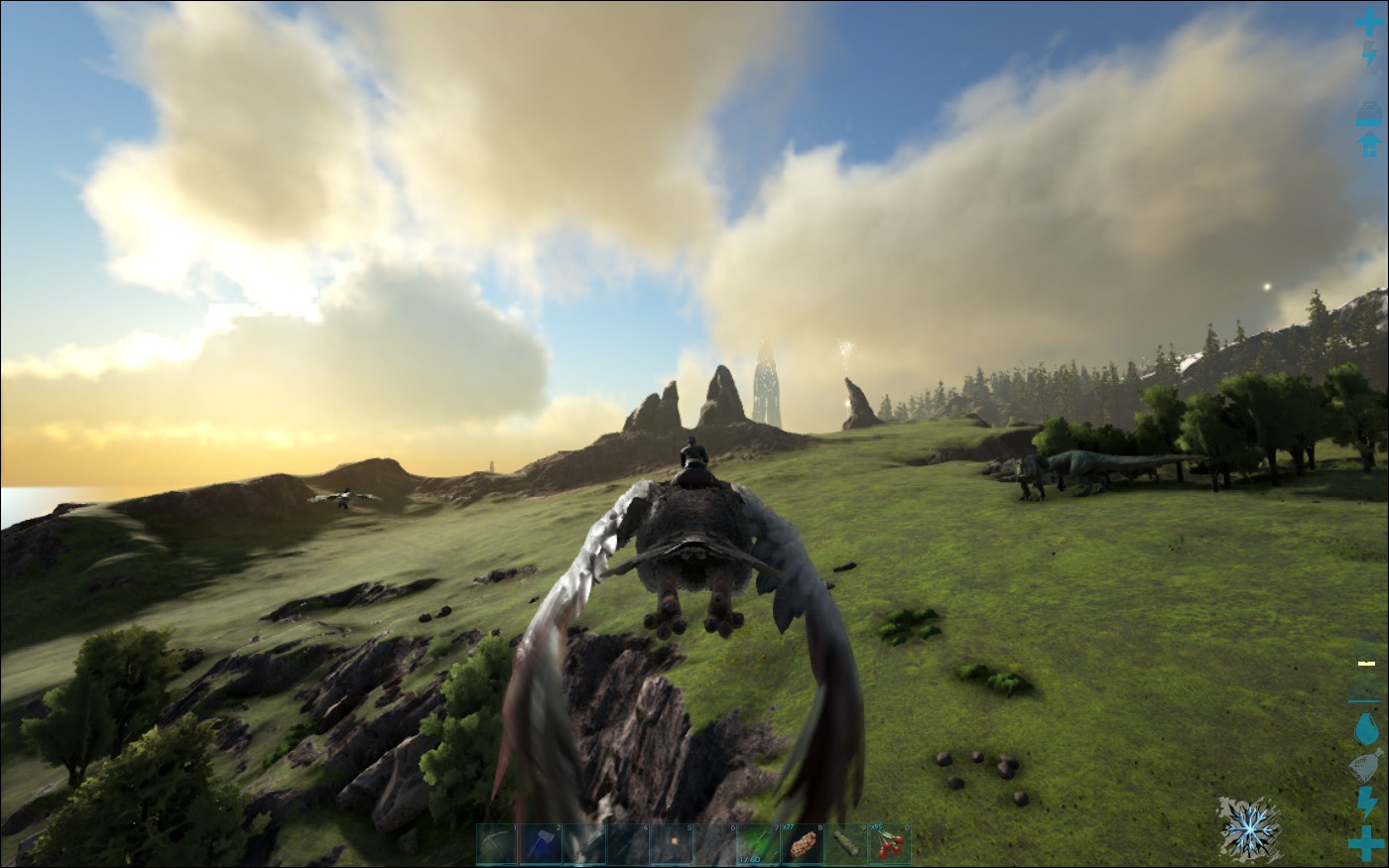 We've done it again! We're back in Ark: Survival Evolved to do some exploring of the Ragnarok map.
This time, we're aiming for a new home up in the highlands. So we said goodbye to our old home (don't worry, we'll be back to feed my beach full of dino's), and off we were towards new adventures.
On the way over there, we found two huge meat eaters with whom we have to share our new land. Luckily, we're settling down on the other side. Hopefully we'll be far enough away from our scary neighbours!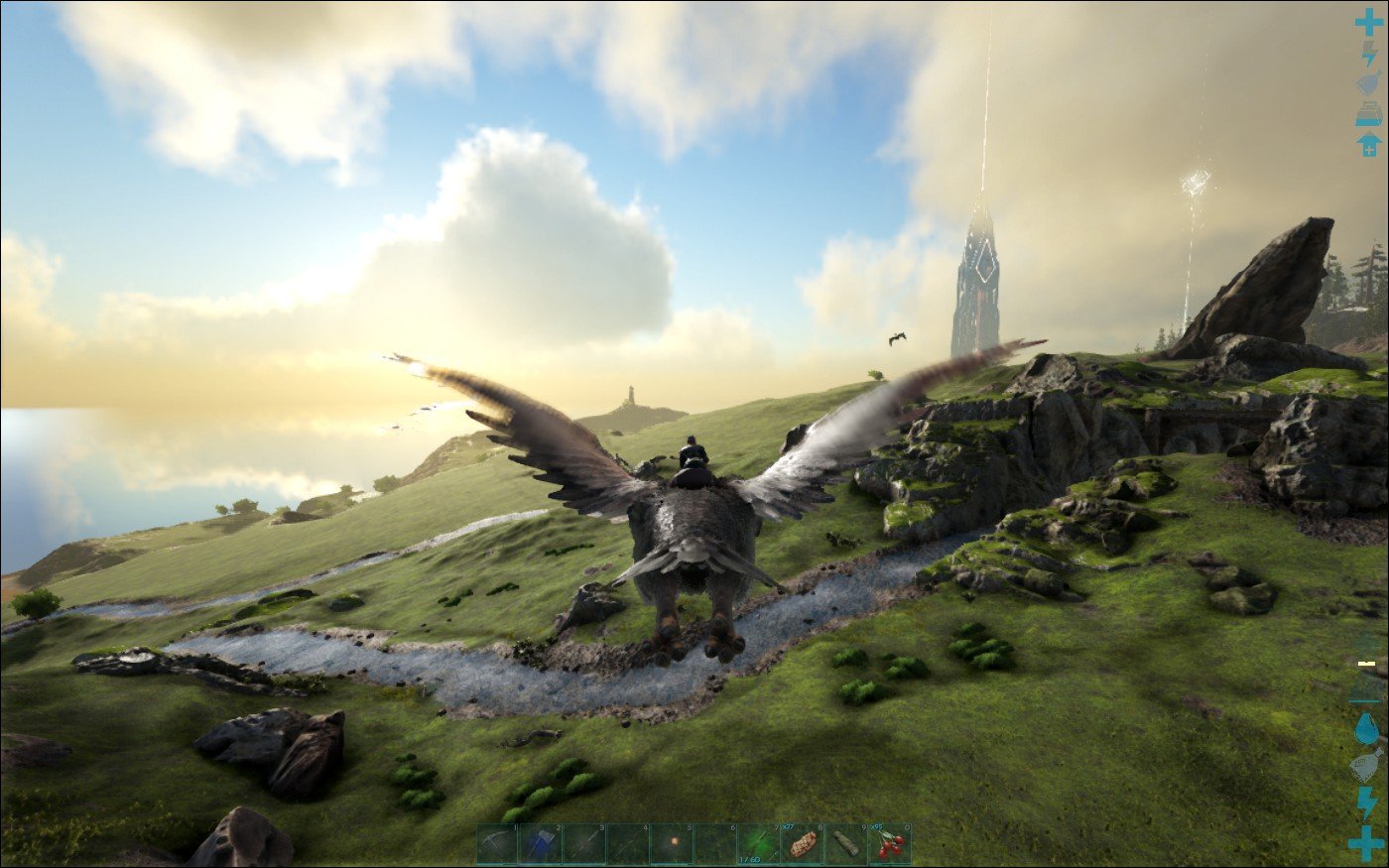 Isn't this just the perfect view of our new land? These highlands certainly have some beautiful sceneries to show us.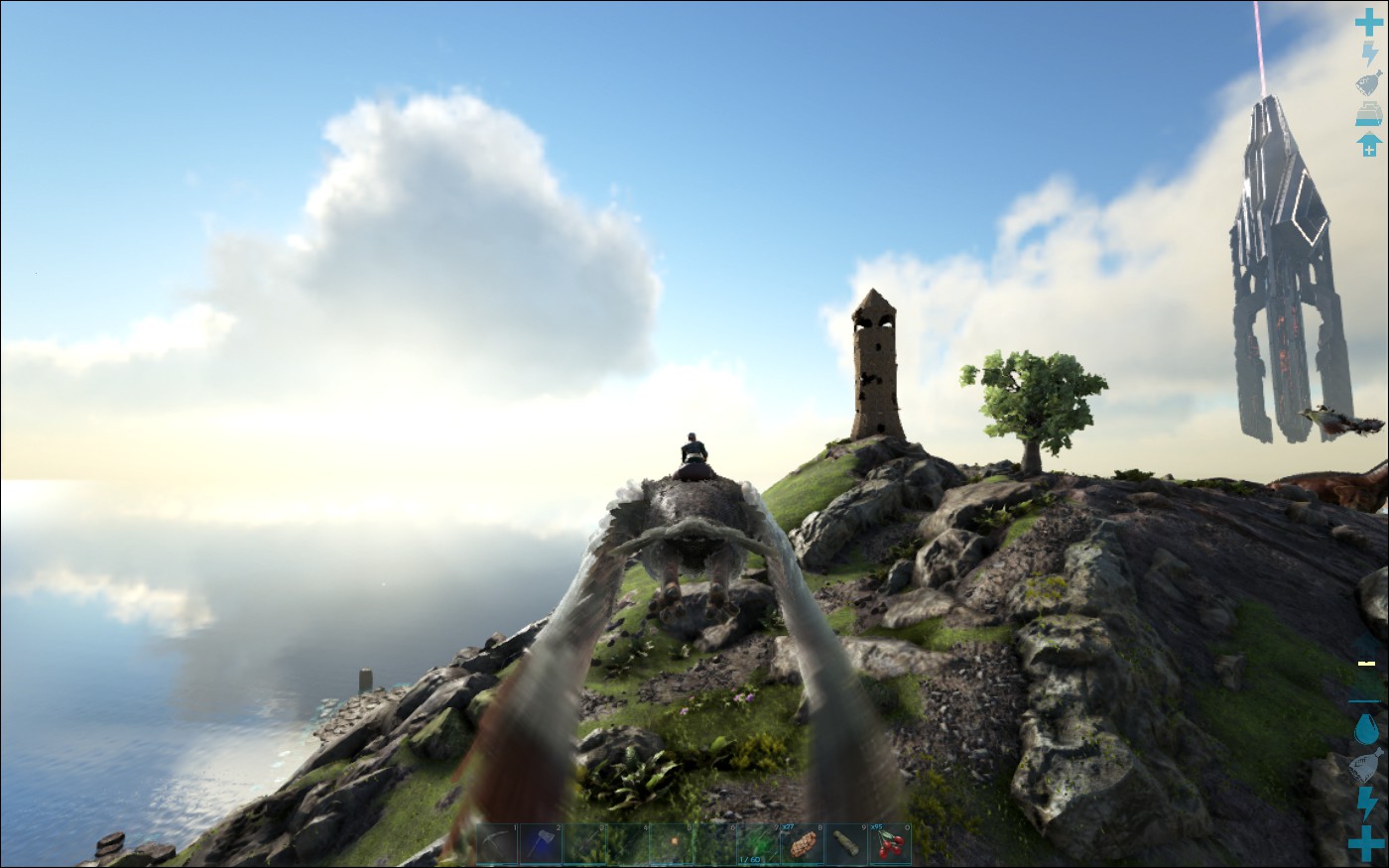 There it is! The lighthouse we'll call our new home.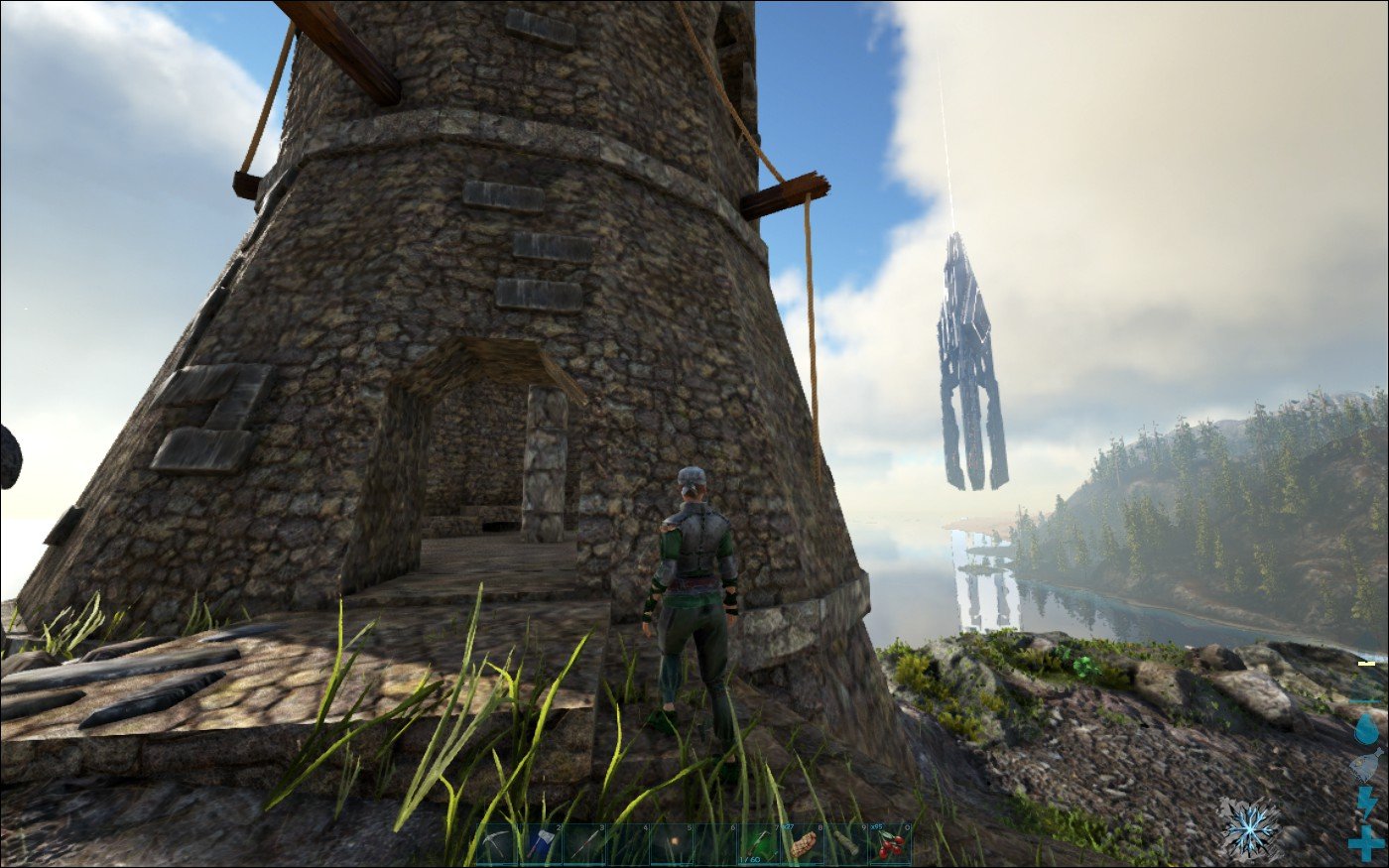 As opposed the the castle we found before, this place is completely abandoned. No hungry bats or raptors that want to eat us. This place is all ours!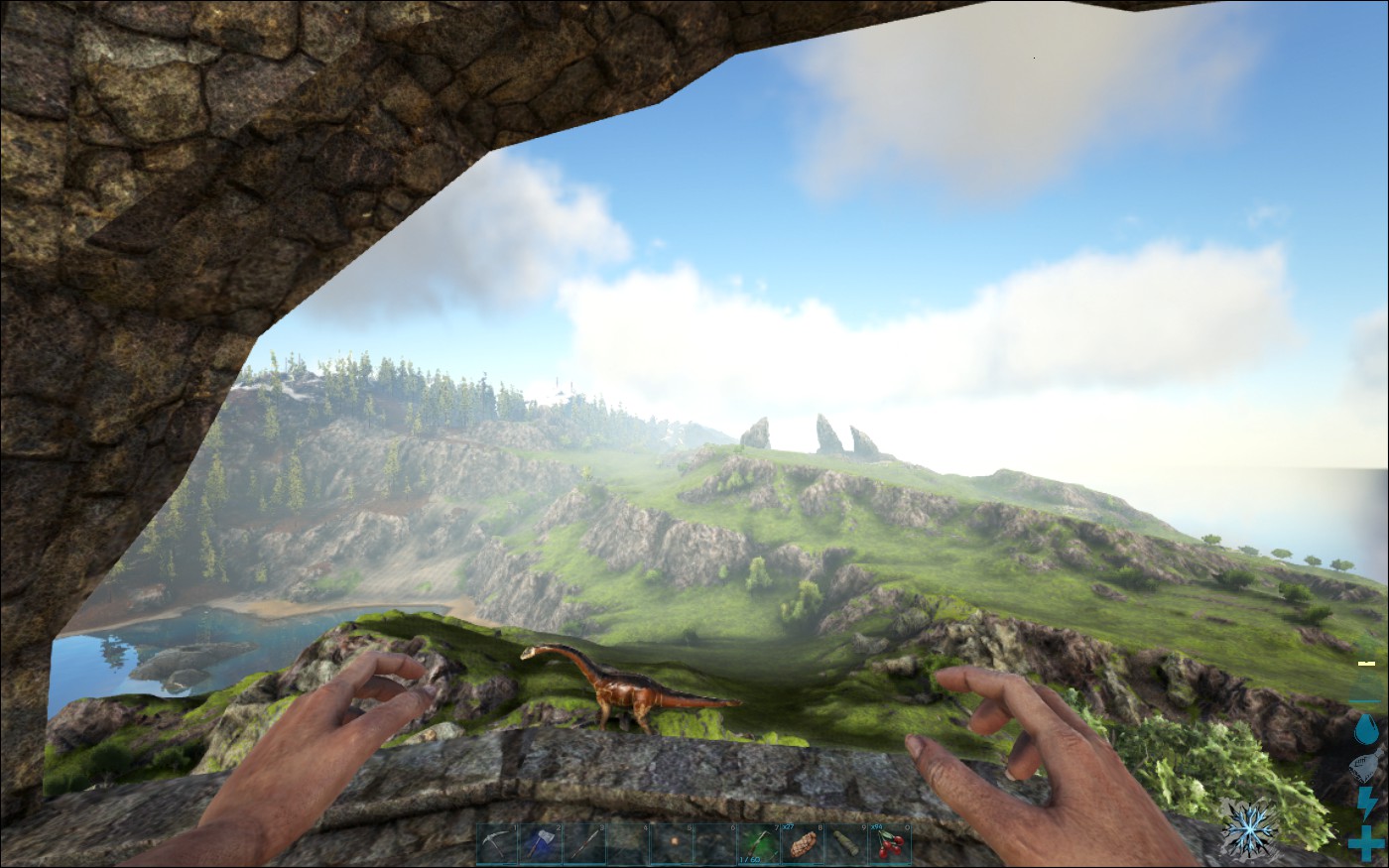 And what a views the lighthouse gives us!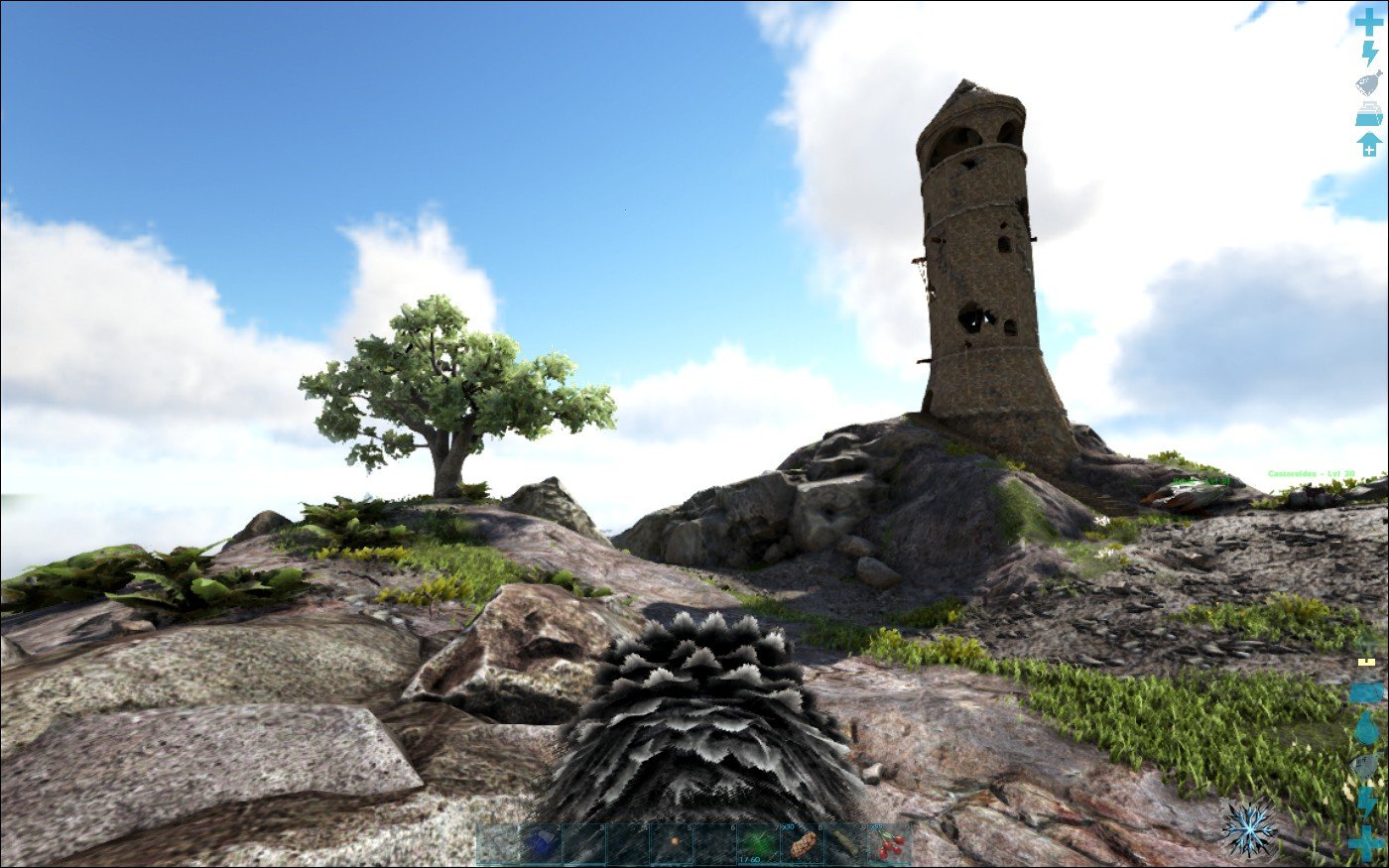 Oh yes, this is a perfect place to settle down. New adventures from our new lands are sure to follow!
P.S.: Look, we weren't the first travelers to visit the lighthouse: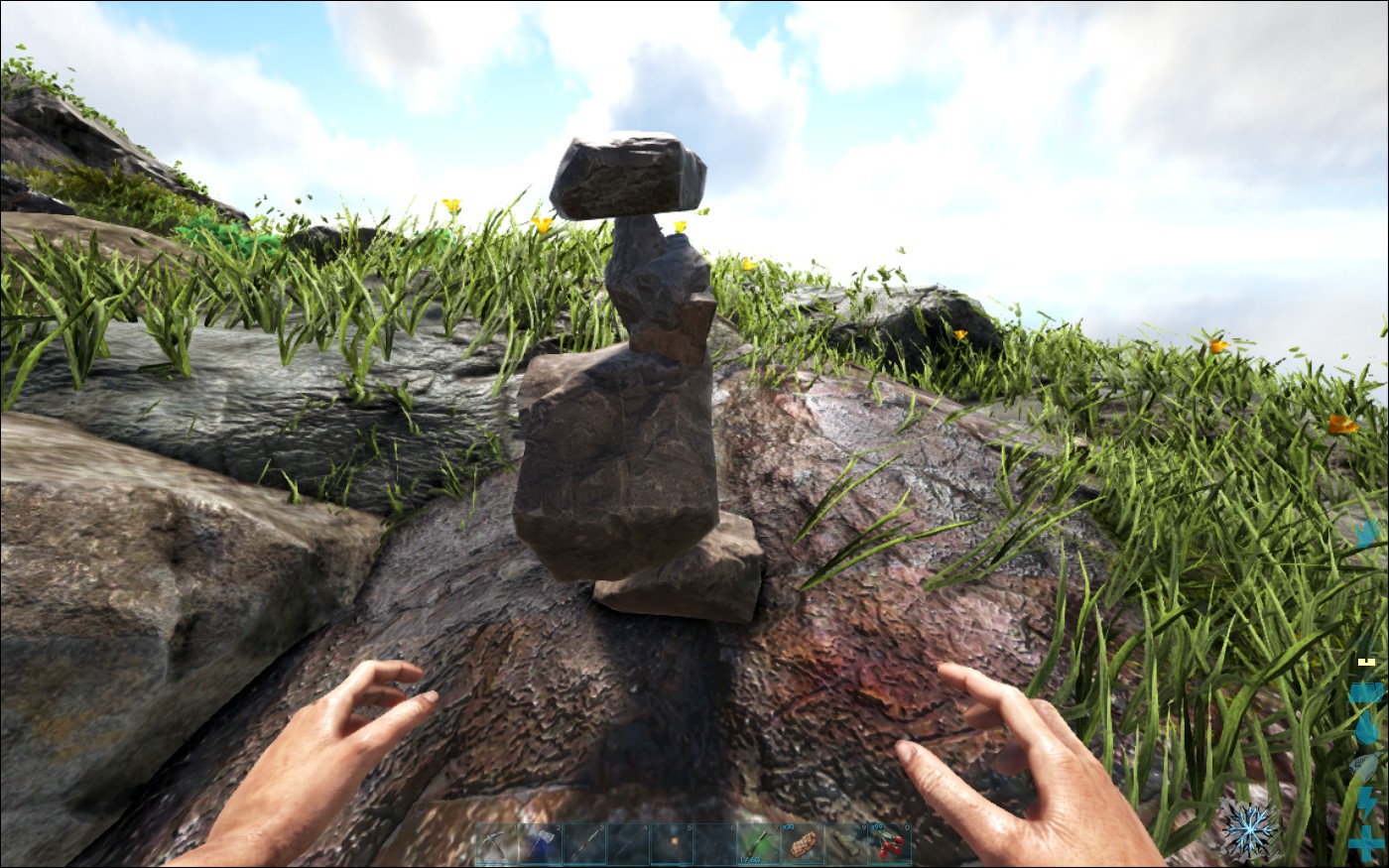 Hope you enjoyed this!
---
Thanks for reading my post! You might like to check out my gamer shirts:
Available in many variations here*, here*, here* and here*.
*These are affiliate links. If you make a purchase through these links, I will earn a little extra as an addition to my small designer fee.