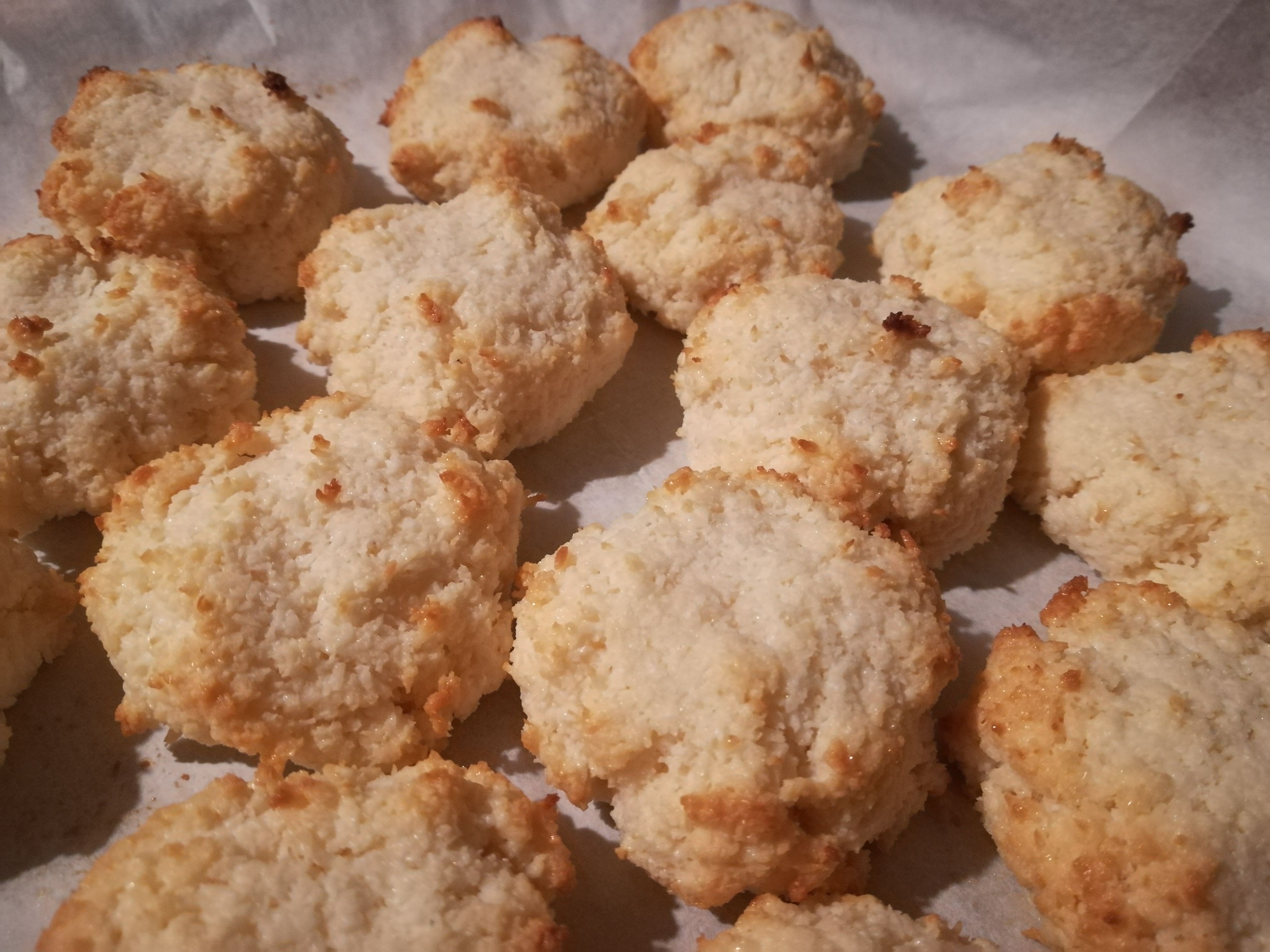 Here's a quick and easy recipe for delicious coconut macaroons!
I can't take credits here though. I found this recipe here and translated it to grams/mililiters. I also toned down the amount a bit, because my oven isn't big enough.
I really wanted some delicious coconut cookies and wanted to try this recipe soon. So when our little nephew wanted to bake something with me, I figured we should make these! They turned out really good and we all loved them!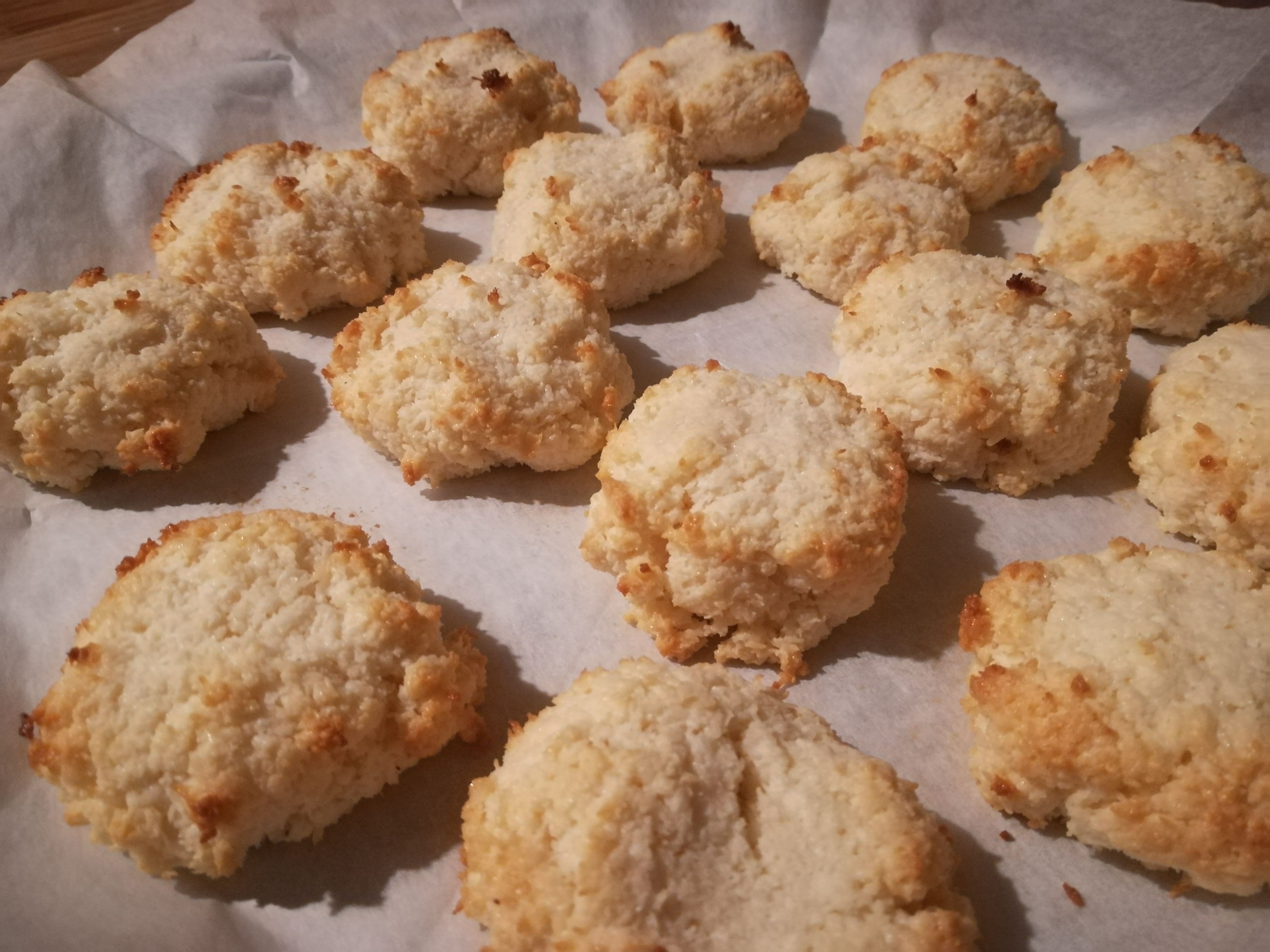 Ingredients
– 60g Flour
– 200g Coconut flakes
– 200ml Sweetened condensed milk
– 1 Tsp vanilla extract
– Pinch of salt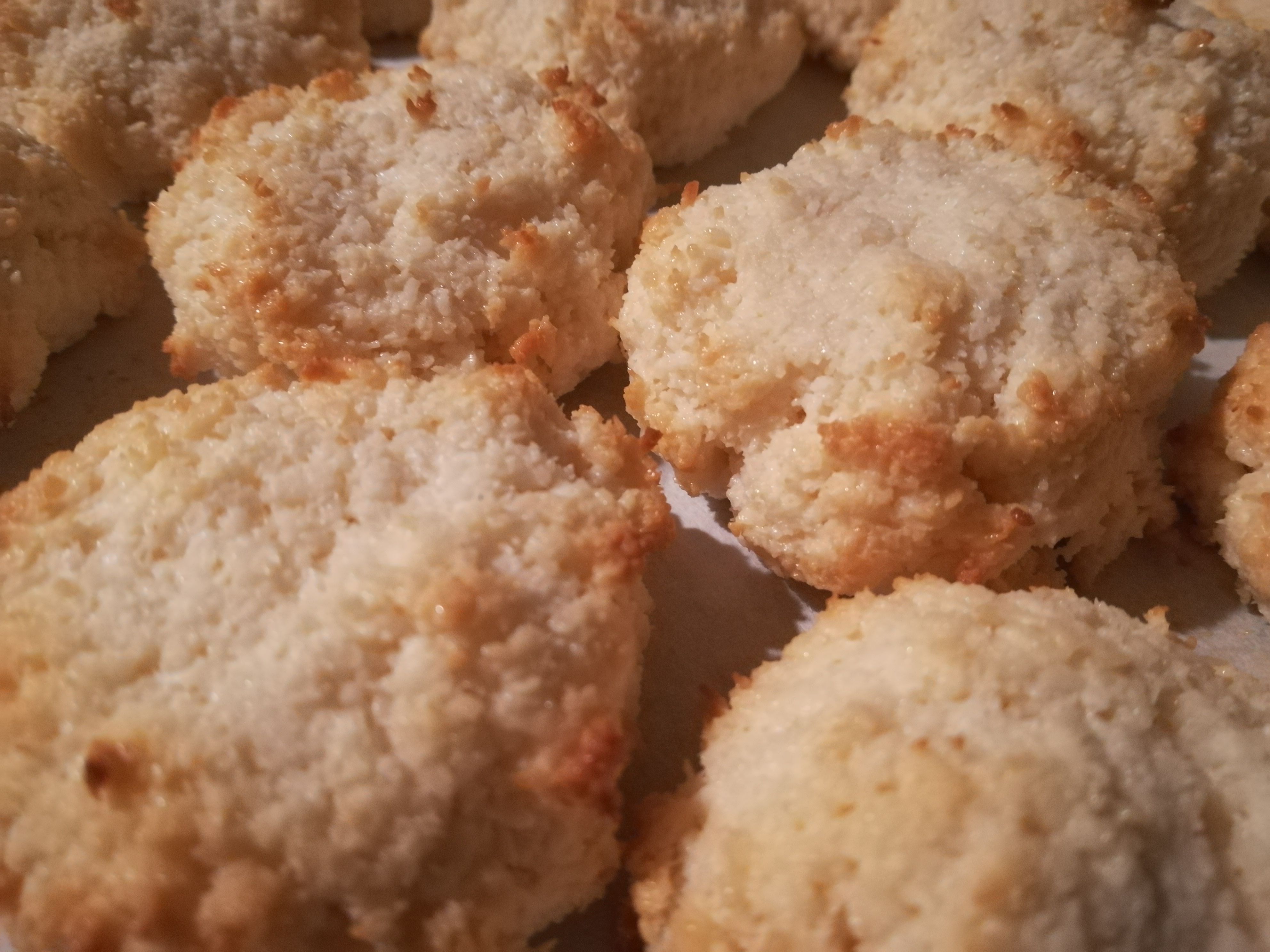 Directions
Preheat the oven to 180 C.
Mix together the flour, coconut flakes and salt. Add the condensed milk and vanilla and blend well.
Line your oven sheet with parchment paper and deposit small heaps of your dough onto the parchment paper.
Put into the oven for 12-15 minutes, depending on your oven.
Enjoy!
---
These are affiliate links. If you make a purchase through these links, I will earn an extra fee as an addition to my small designer fee.