Quick and easy for your sweet coconut cravings!
One evening, I craved coconut. Coconut macaroons sounded great, but I didn't have the energy to try and make them. I don't think I even had all of the ingredients.
Something else then! I wanted something easy to make and quick to set, so I could eat my coconuty goodness that very evening. I checked out some recipes and eventually I had a little ingredients list that would probably work. Oh boy did it!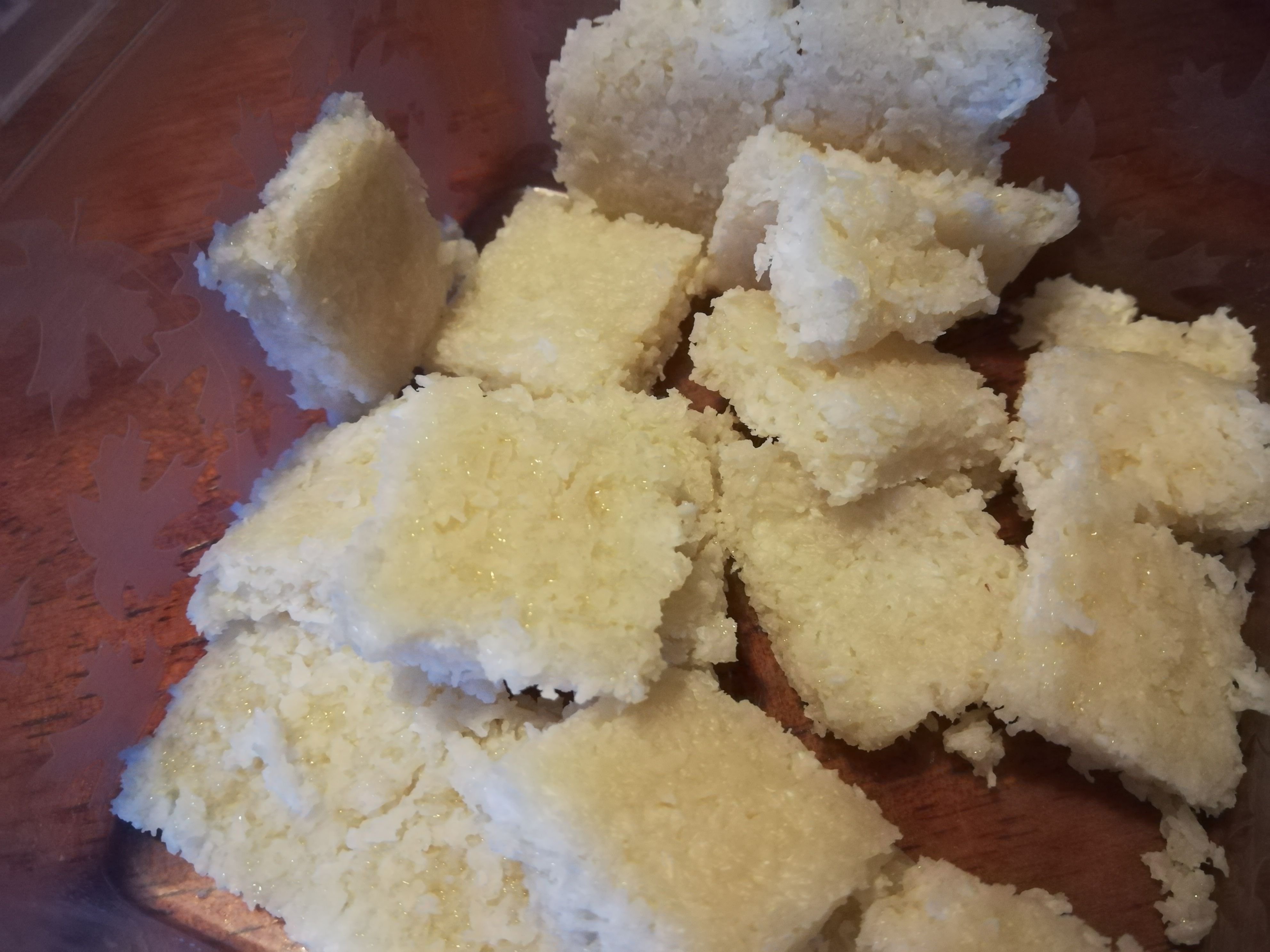 Ingredients
100g Desiccated coconut
80g Honey
3 Tbsp melted coconut oil
1/2 Tsp vanilla extract
Directions
Mix all ingredients together.
Spread it out equally on a plate or in some other flat surface and press down tightly.
Put in the freezer for about 20 minutes.
Take it out of the freezer and cut into little squares.
Optional: top with some melted chocolate and let this cool off and harden in the fridge.
Enjoy!
Keep in the fridge if you have leftovers.
---