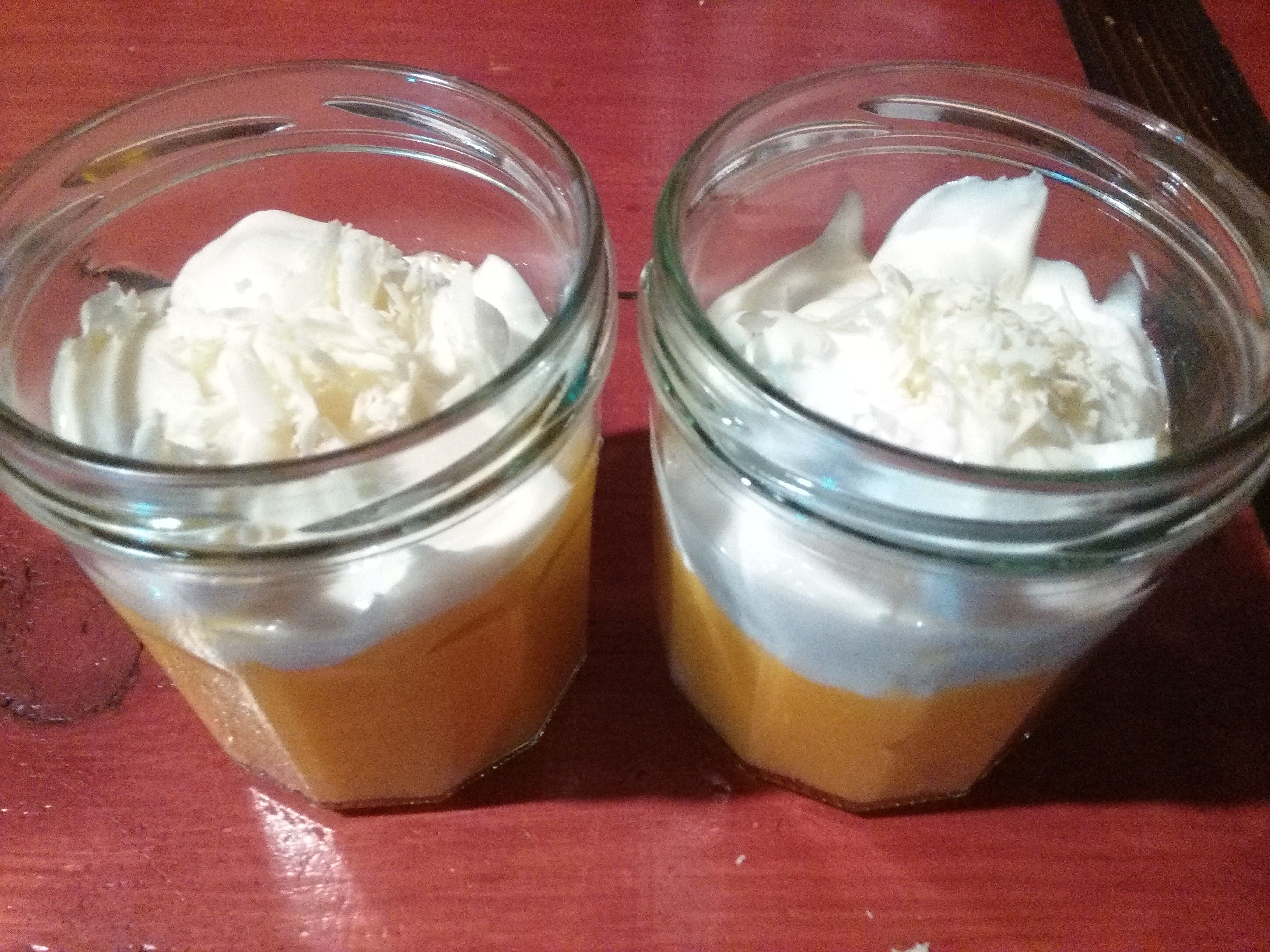 This, my friends, is such a delicious dessert!
So, I love the looks of tiramisu. I really do. My big problem with this beautiful dessert is this one little thing: coffee.
I don't like coffee. In fact, I hate the taste. I don't like it in any kind of food. If that fancy little piece of chocolate taste like coffee, I'll either spit it out, or hold my nose while trying to chew and swallow as fast as possible. You might say "It's an acquired taste.", well that, my friends, simply means it's yuck. If I have to learn to like something, it is not worth the effort.
Sadly, this means I can't enjoy a tiramisu. I like everything else in there, but it just doesn't work for me. I've made a couple of differently flavored tiramisu's in the past, but quite frankly, I forgot the recipes and didn't write them down in time. Either that, or they weren't up to my standards of a good dessert. This one though, it's a keeper, so I'm writing it down here to not forget about it.
I saw this in a cooking magazine from one of our grocery stores and figured I'll try it. I didn't use the exact ingredients they asked for though, so here's my own version:
Lemon tiramisu with peach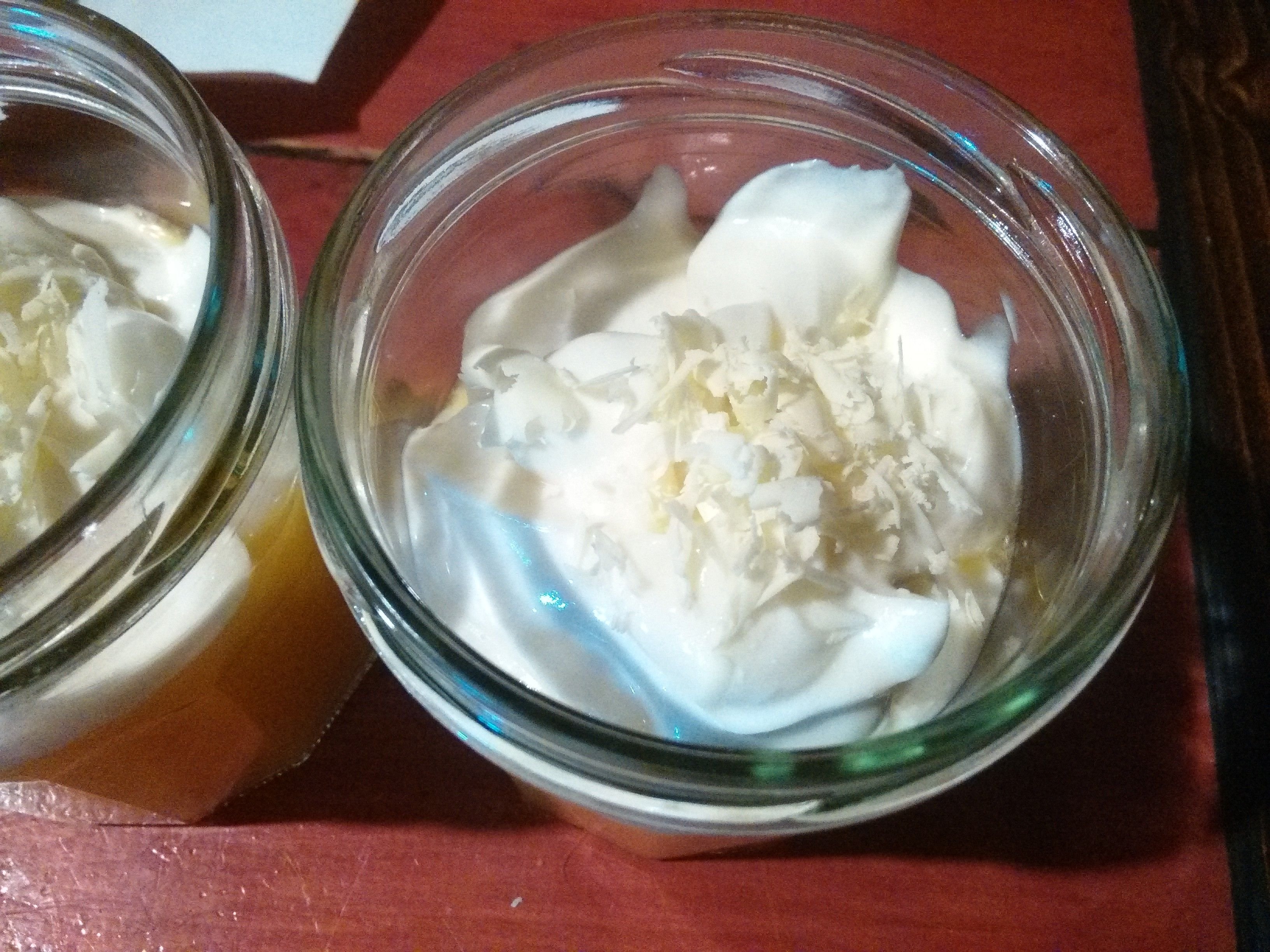 Ingredients
250g Skyr (Very thick yoghurt. Alternatively, use mascarpone.)
3 Tbsp lemoncurd
8 Ladyfingers
1 Can of peaches ( ~250g)
Shavings of white chocolate (For decoration, optional.)
4 Jars for serving
Directions
In a bowl, mix the Skyr and lemoncurd.
Drain the peaches, put them in the blender, and blend them to a peach puree.
Break the ladyfingers in half and divide them over the 4 jars.
Divide the peach puree over the 4 jars and layer it on top of the ladyfingers.
Divide the Skyr and lemoncurd blend and spead it over the peach puree.
Top it all off with the white chocolate shavings.
Set in the fridge for about an hour before serving (up until a day or two max).
Enjoy!
P.S.: The original recipe told me to use the peach juice from the can and let the ladyfingers soak in it. With the peach puree though, that's really unnecessary, because the puree is already wet enough to soak and soften the ladyfingers on its own.
---