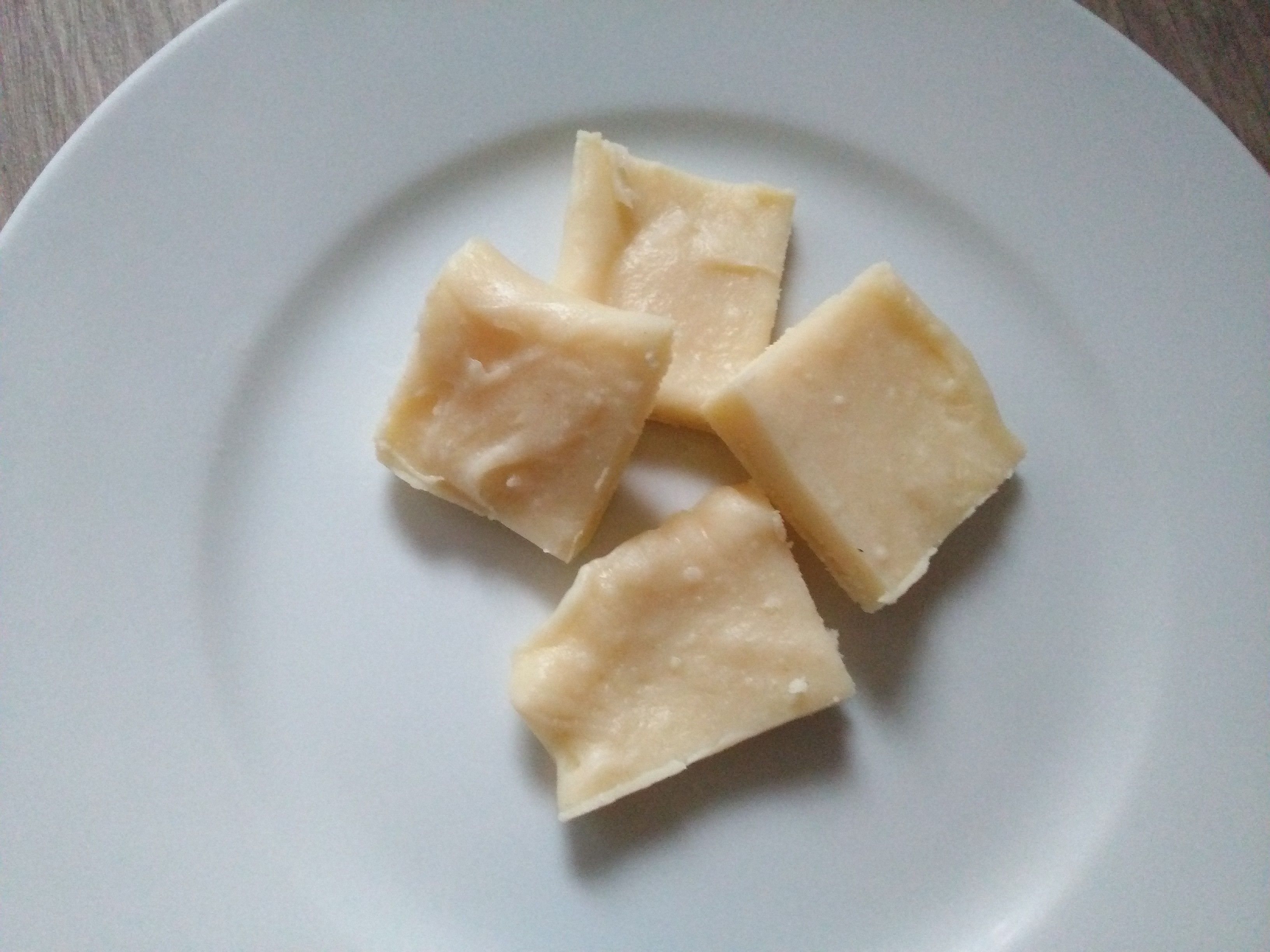 Have you made food with milk powder yet?
While experimenting with home-made chocolate, I bought milk powder to try and make it less dark. I like dark chocolate, but my boyfriend doesn't. The milk powder mixed in did not work out so well and eventually, my period of home-made chocolate came to an end. I moved onto other things.
This left me with a big can of milk powder. What on earth was I supposed to do with it? A while ago, I decided to ask Google this question. This is what it came up with (amongst other things). I'm still not sure if the right word is barfi or burfi, but that's not really that important, right?
Well that was certainly interesting and worth a shot! I switched around some ingredients, recalculated the measurements to grams, and went to work!
I have to say, once you're done making these, small squares are quite enough, because it is very filling. It's also quite tasty though! I'm thinking of making them again, but trying different flavors next time. I read about a chocolate version, which sounds very promising. I'm sure I can come up with other flavors aswell. Throw in some orange extract for example… Yes, this'll be a recipe to have fun with!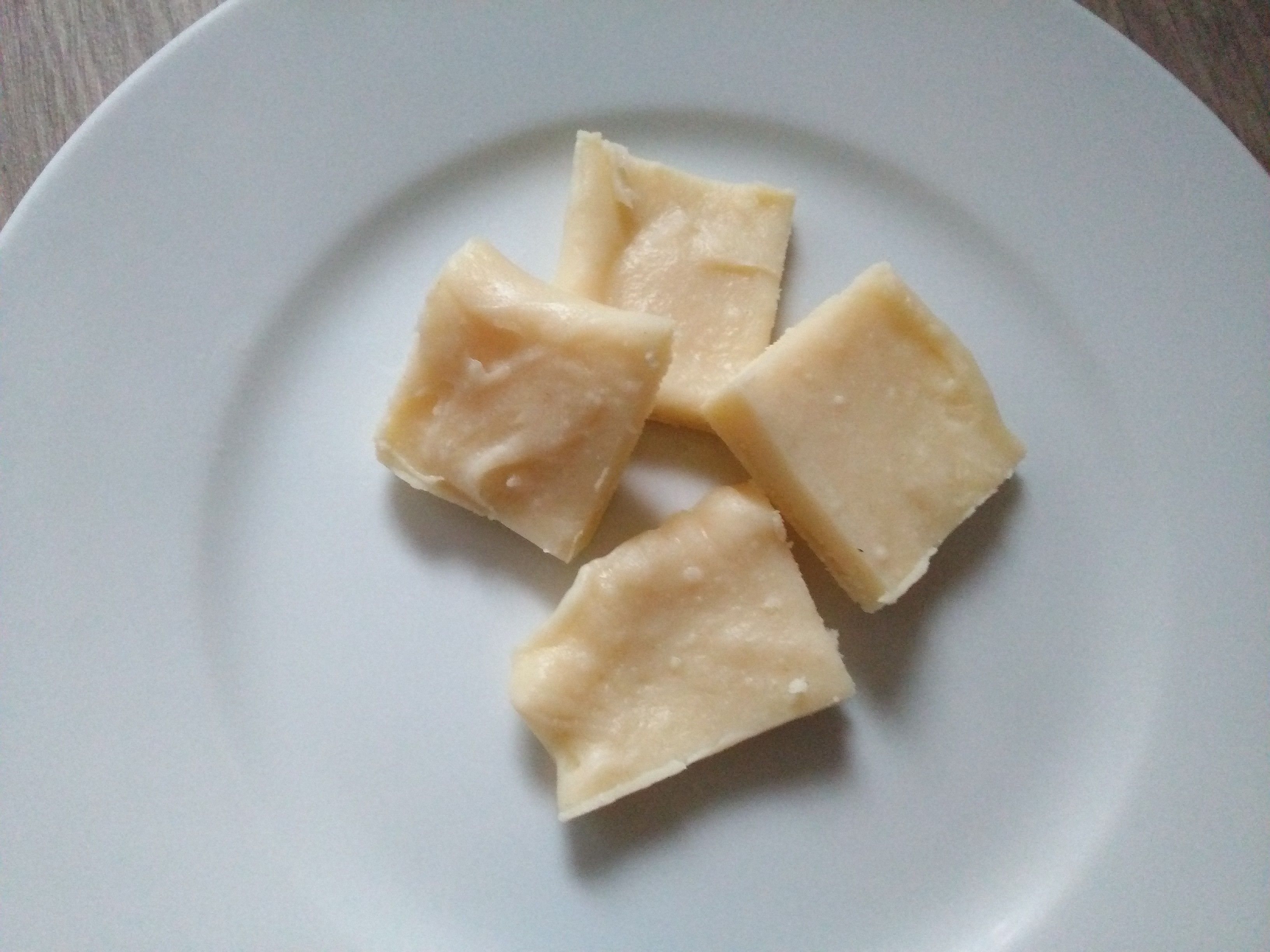 Ingredients
125g Milk powder
60g Powdered sugar
75g Coconut milk
60g Coconut oil
2 Tbsp water
Directions
Layer an oven dish with parchment paper.
Heat up your coconut oil on low fire until it melts completely.
Add the coconut milk and milk powder and stir well. Optionally, you'll want to add about 2 tbsp of water if the mixture is too thick to stir.
Mix in the powdered sugar and continue stiring well.
Cook and stir until the mixture comes lose from the sides and starts clumping together.
Take the mixture off the fire and add it to the oven dish. Flatten this well.
Let it cool off completely.
Take the mixture and parchment paper out of the oven dish and cut it into small squares.
Enjoy!
Notes
You can keep this in the fridge for a while, but if you want to keep it longer, just put your squares into the freezer.
---