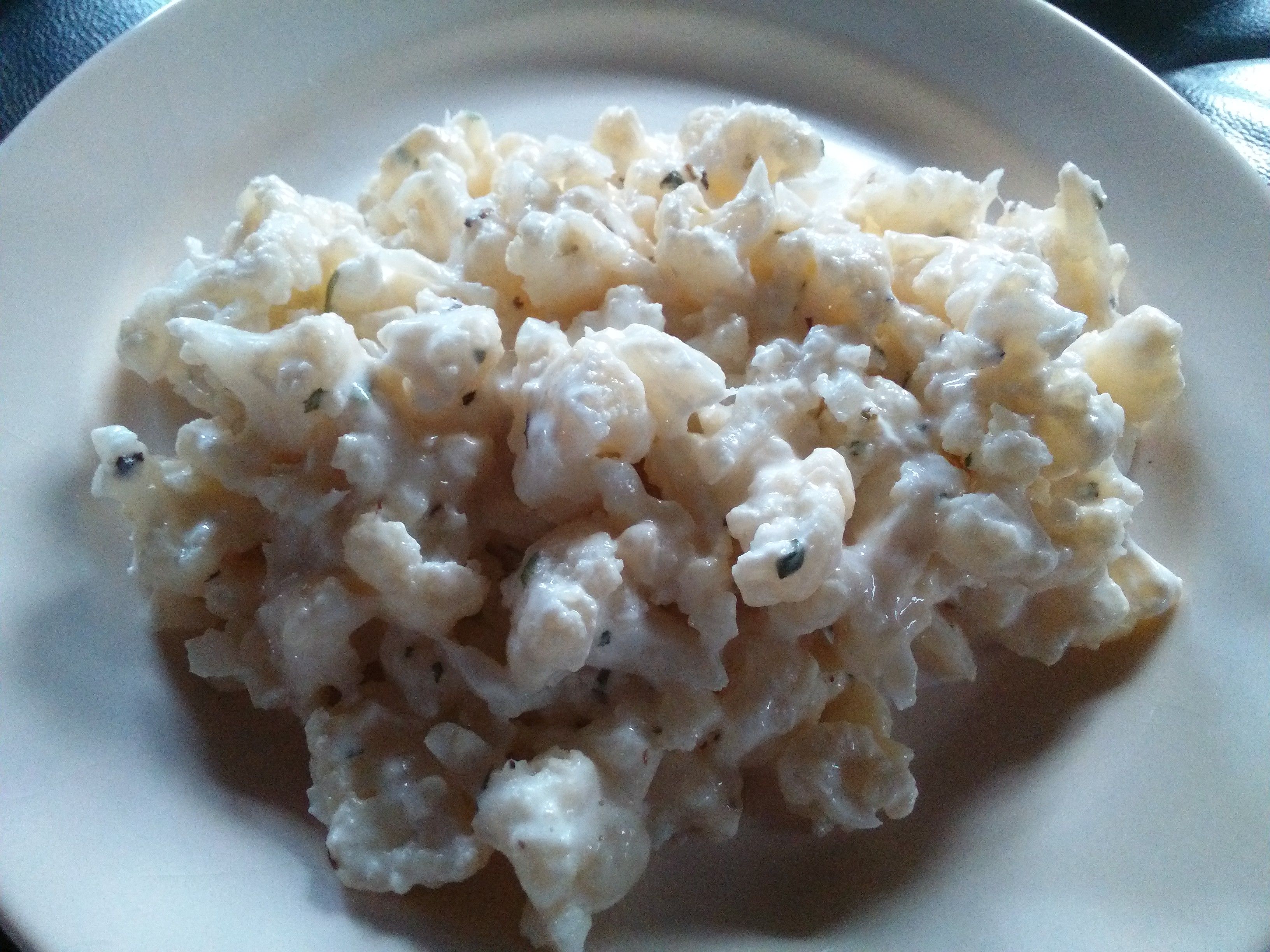 A pastaless 'mac and cheese'!
I never had mac and cheese. I think the dish just isn't really very popular in the Netherlands yet. I always thought it looks delicious though, so I've always wanted to try it one day. Then, I saw a little video on Facebook, where they substitute the pasta with cauliflower, and that stuck with me.
A little while ago, we had quite a big lunch at McDonalds, after which we visited a birthday party and had cake. We didn't really feel like a big dinner after that, so I figured we could try this dish! I can't compare it to a real mac and cheese, since I never had one, but I can tell you this tasted really good!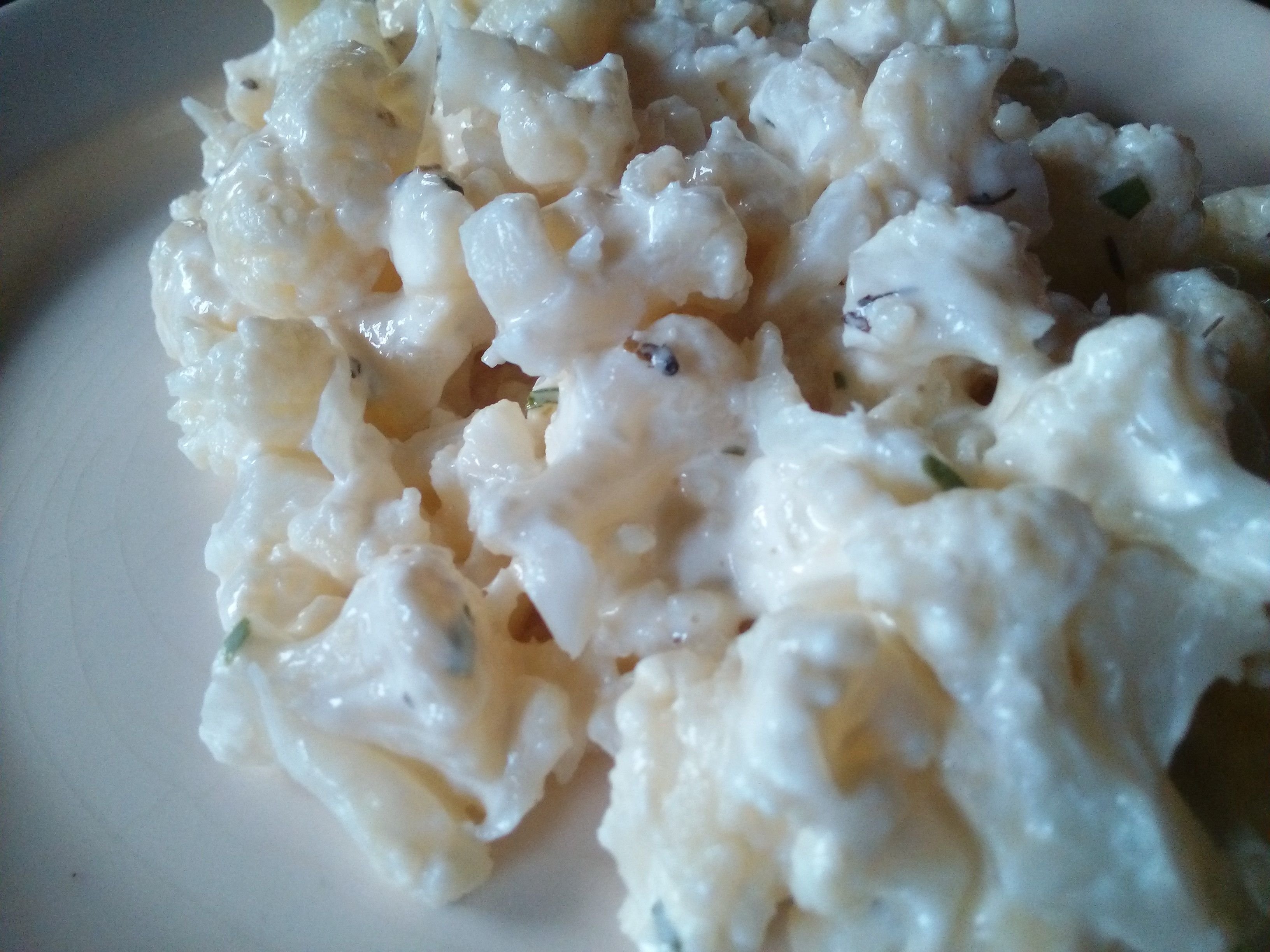 Ingredients
1 Cauliflower
100g Mascarpone (give or take)
100 – 150g Grated cheese
1 Tsp Herbes de Provence
Directions
Wash your cauliflower and cut it up into small pieces (see images for an example).
Add it to a pan with water and heat up until boiling point. Cook for a couple of minutes.
Turn off the heat and drain the water from your cauliflower.
Add the mascarpone, cheese and herbs and mix well, until the cheese is melted.
Enjoy!
---