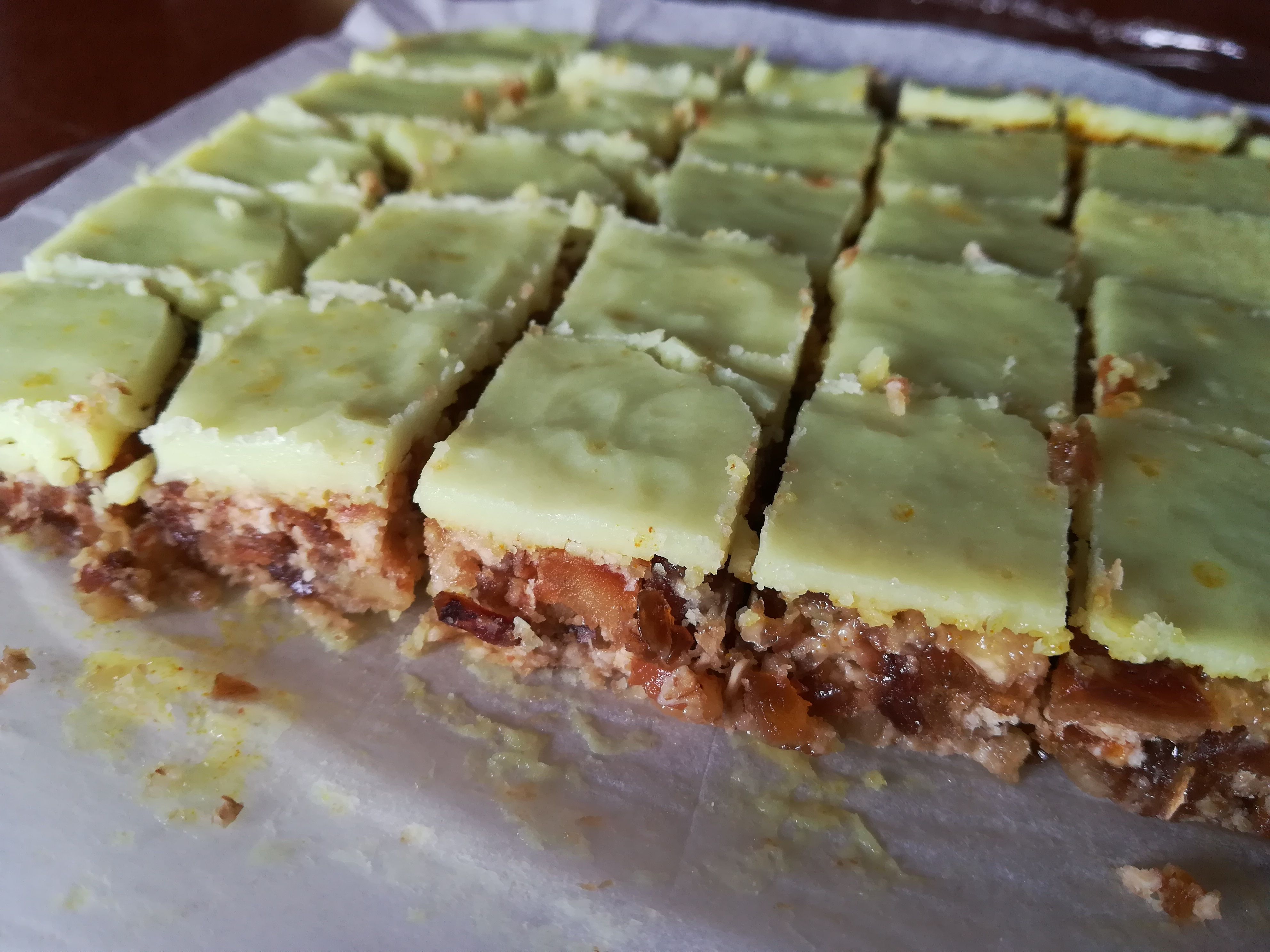 Today, I'd like to share a seriously delicious taste bomb with you!
This is such a tasty recipe and if you own a food processor, it's super easy too! I just made it for the first time today and am already hooked. All props go to this Dutch foodie site, where I found this amazing recipe. I've decided to translate it so non-Dutchies can enjoy it too!
This little bar is a great taste bomb. You'll enjoy the lemon juice in it, but there's also the sweetness of dates, not to mention the yummy walnuts! I cut it into bite-size squares, so it's easy to enjoy.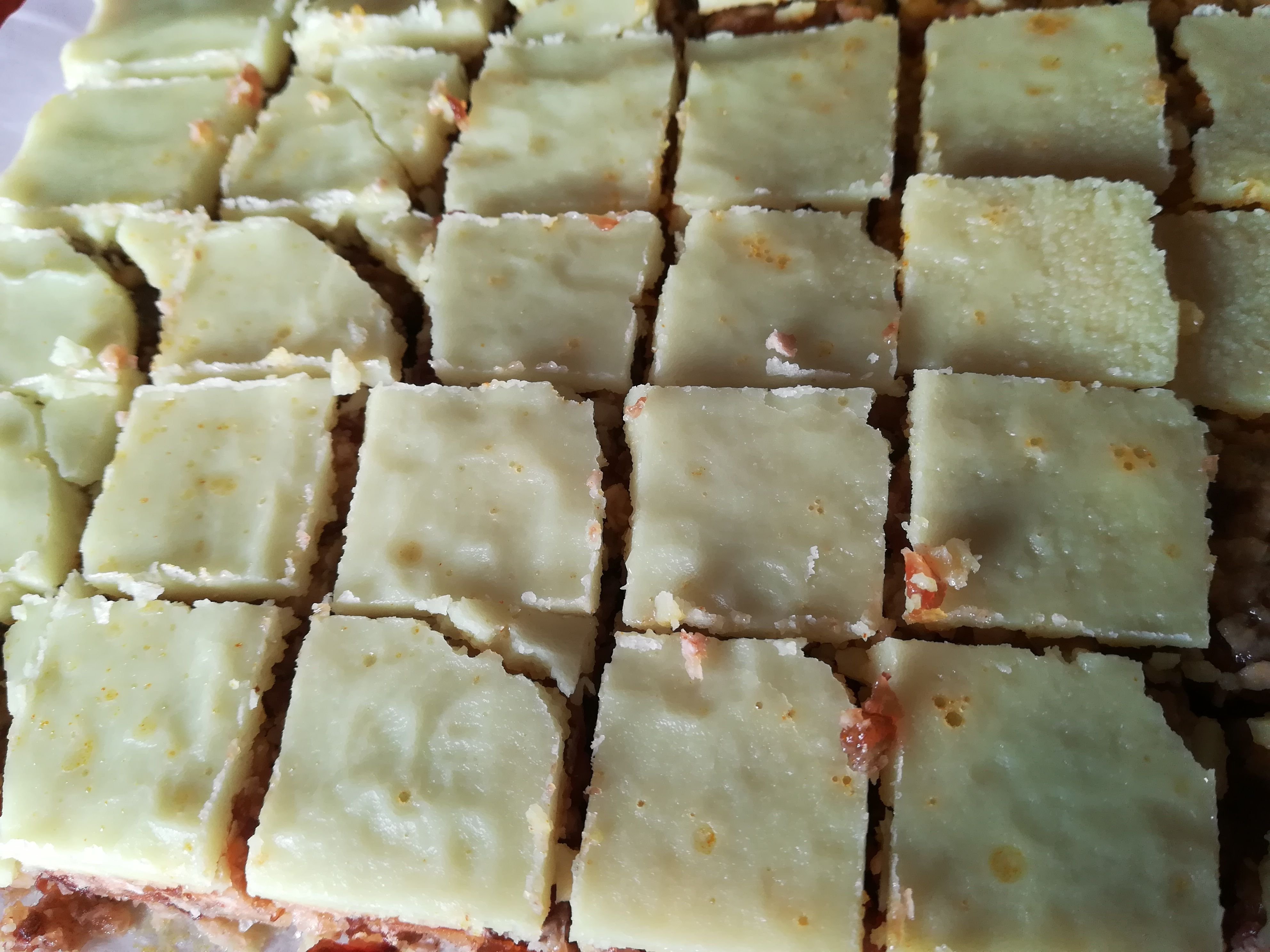 Besides the awesome taste, there's also the fact that this little treat contains many healty ingredients. Or should I say 'healthier'? Because ofcourse this isn't something to eat while you're cutting down on calories.
Now while scrolling through the comments, I found that they should stay well in the fridge for 3-4 days. However, I don't think they'll last that long in this house.
Right, time for the recipe!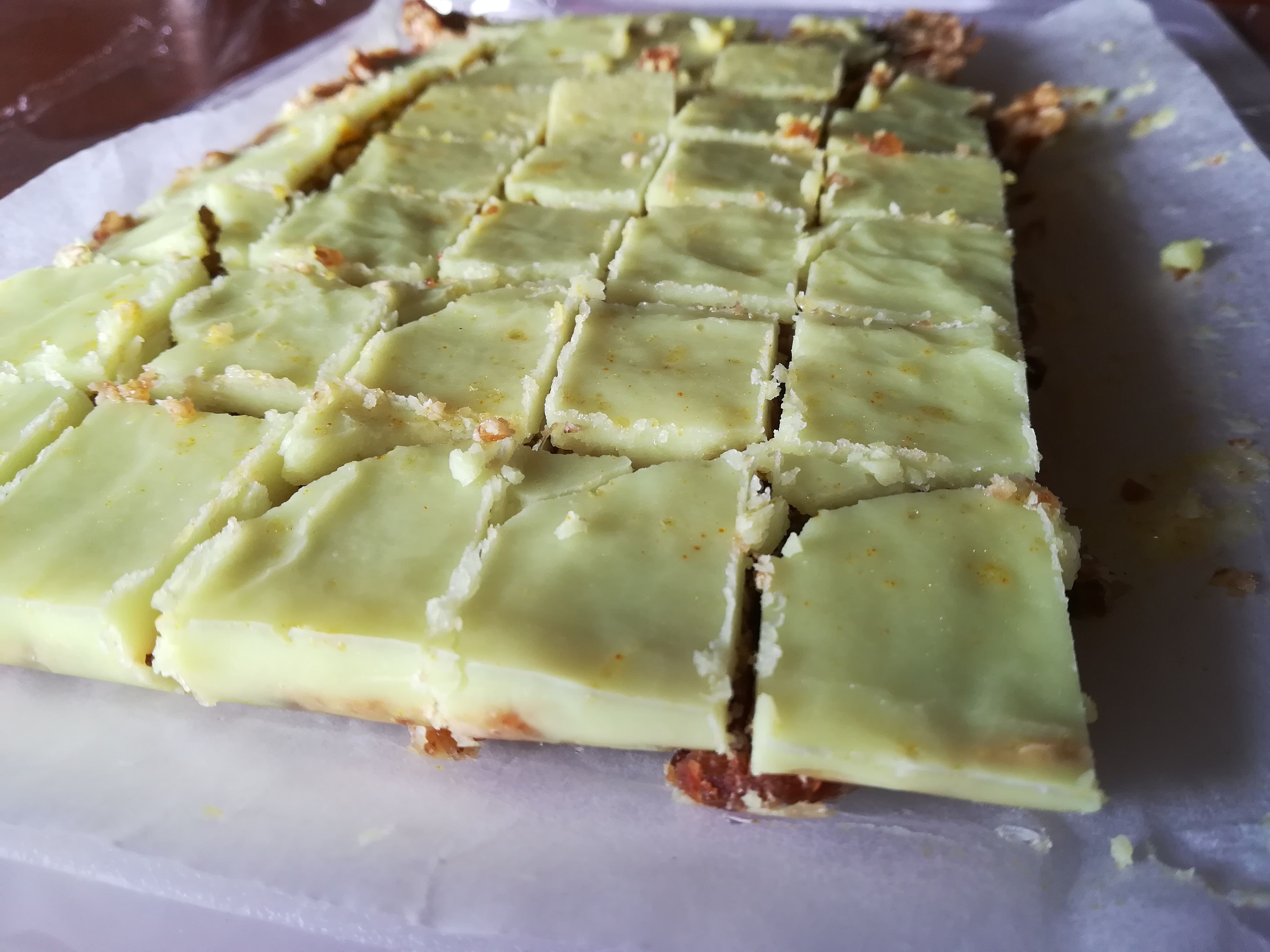 Ingredients
275g Dates
75g Oatmeal
50g Walnuts
9 Tbsp coconut oil
Juice of half a lemon
1 Tsp lemon zest
2 Tbps honey
1 1/2 Tsp turmeric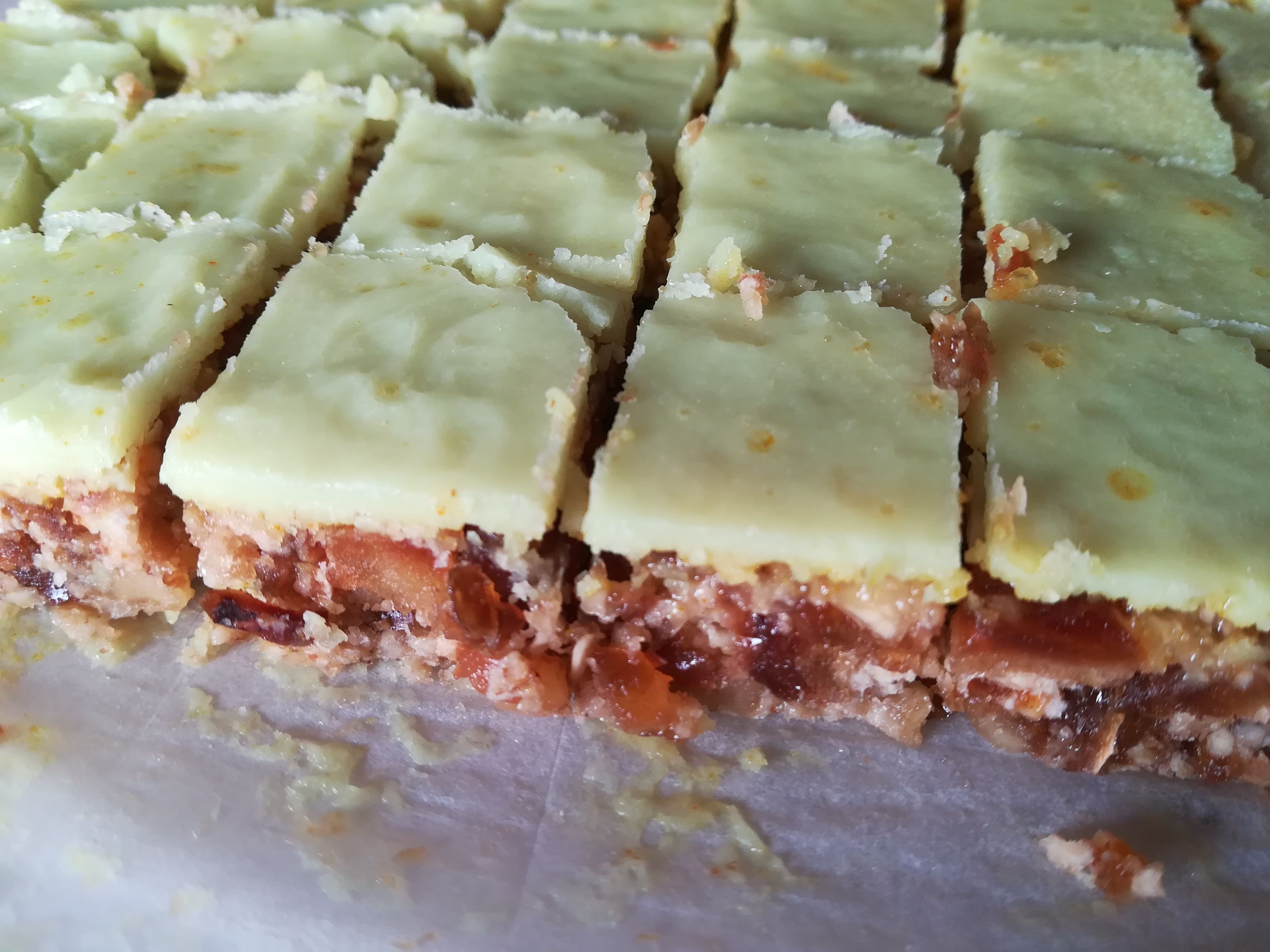 Directions
Add the walnuts and dates to your food processor and pulse until they are cut up in little pieces.
Add the oatmeal and mix until well combined. If the mix isn't sticky enough, add a little bit of water.
Line an oven dish with parchment paper and fill it with your mixture. Press tightly, so it forms a good, solid (though sticky) bottom.
Liquify your coconut oil. Either by using the microwave, or by setting its container in a bowl of warm water.
Mix in the lemon juice, zest, honey and turmeric until well combined.
Pour this mixture over your bottom in the oven dish.
Set your dish in the fridge for about an hour to let it harden.
Cut it up in little squares for bite-size little taste bombs.
Enjoy!
---