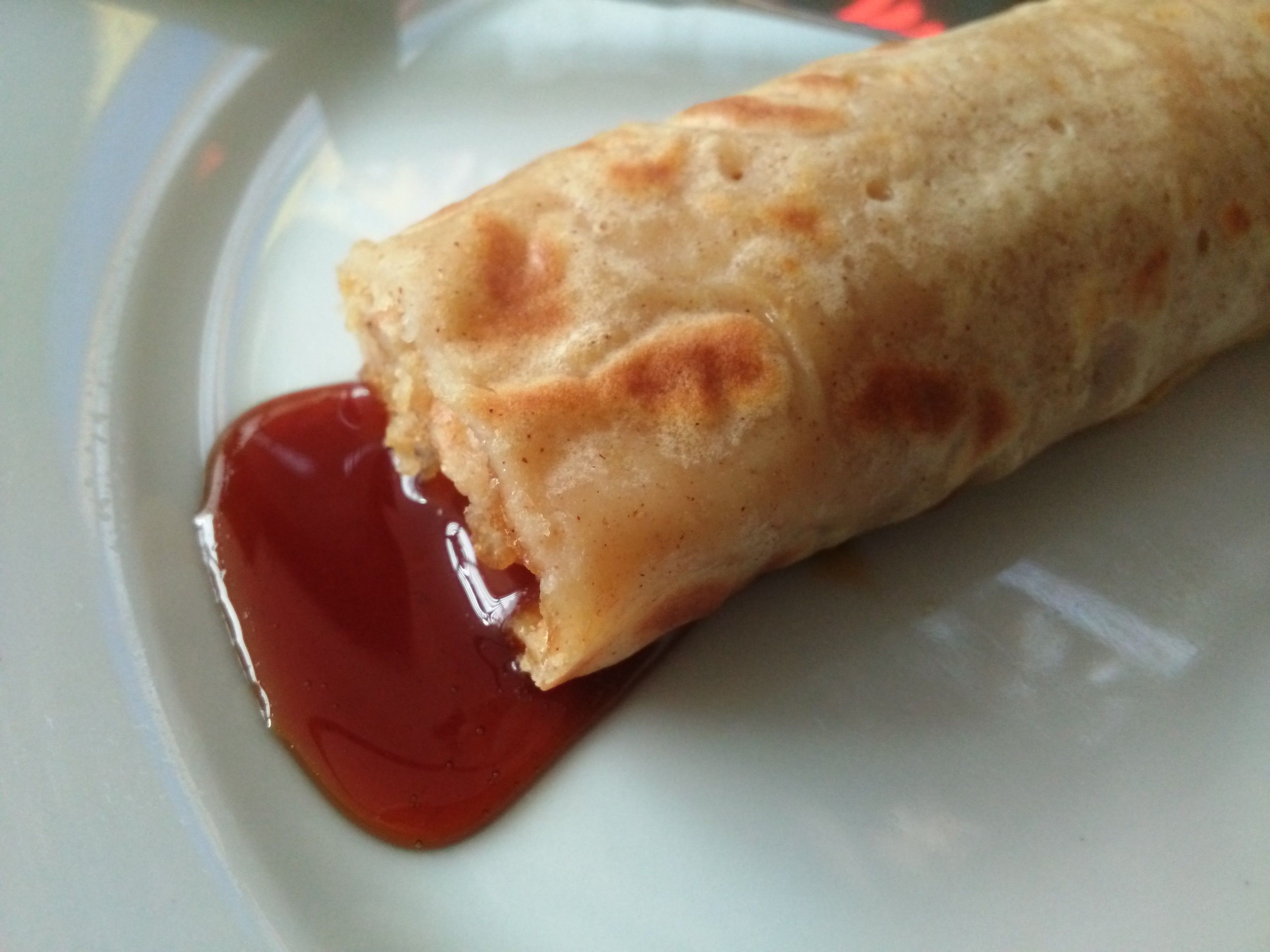 A regular pancakes recipe, without the eggs.
A while ago, I was looking for ways to switch out eggs. Sure, banana works for some recipes, but what if I don't want that banana taste? So I tried baking soda and vinegar, which works like a charm aswell.
Ofcourse, this little combo made it very easy for me to make some eggless pancakes. Great, because I always have all of the other ingredients lying around the kitchen. Most of the time, eggs are the problem, because I don't always have them.
So here we go, a normal pancakes recipe, without the eggs! Some more fluid will make for a less thick consistency, making it easier for you to make crepes. Swish around the mixture in the pan to cover the entire surface if you go for crepes and use a little less mixture per pancake/crepe.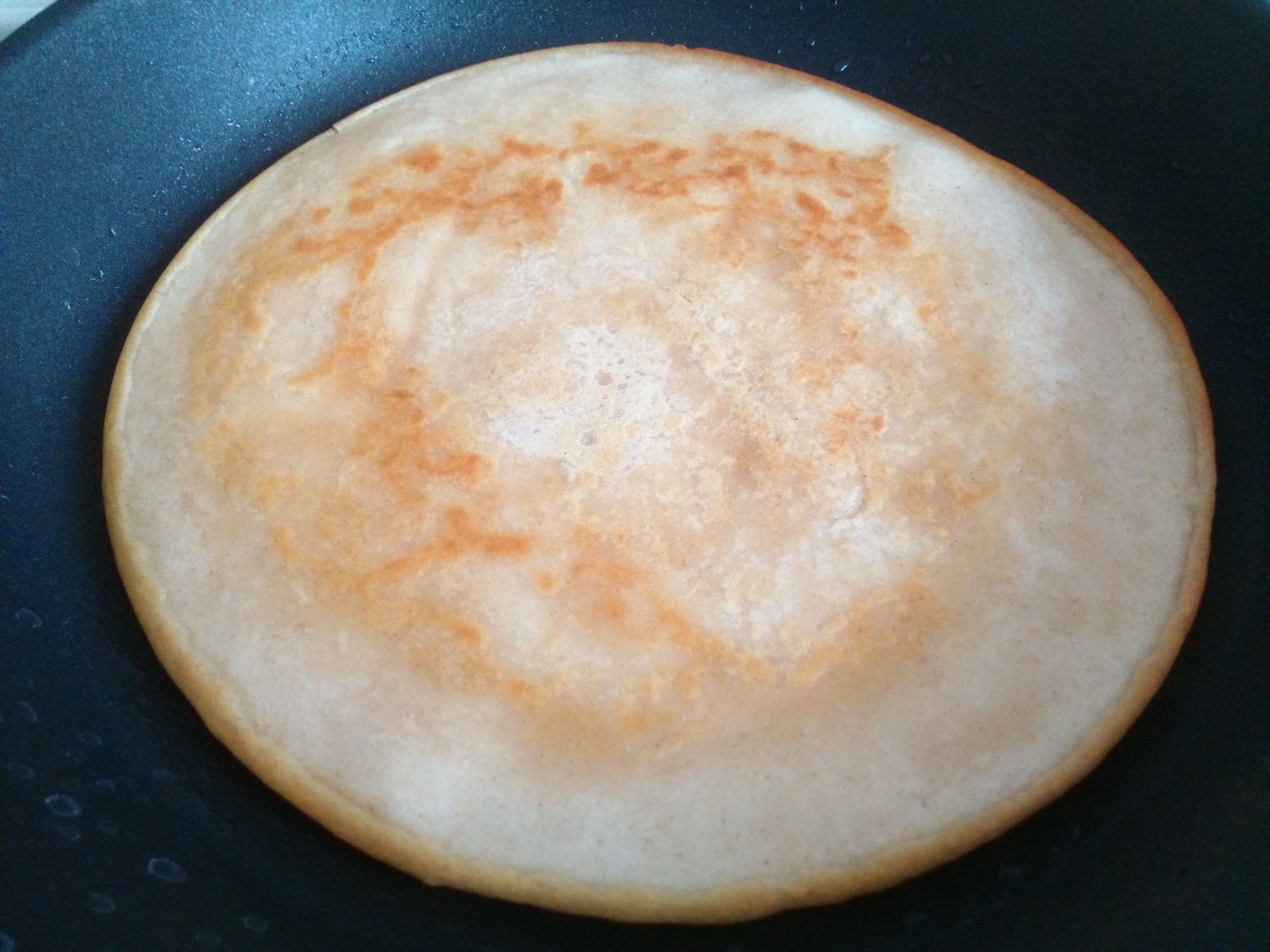 Ingredients
100g Flour
1 Tsp baking soda
1 Tbsp vinegar
250ml Milk (or water with some milk powder)
A pinch of salt
Directions
Mix all the ingredients together until there are no more lumps.
Heat up some oil in a skillet over medium fire.
Add some of the mixture to the skillet and wait until the top is dry.
Flip over your pancake and bake until it's golden brown.
Repeat until you're out of mixture.
Tasty and oh so unhealthy with syrup!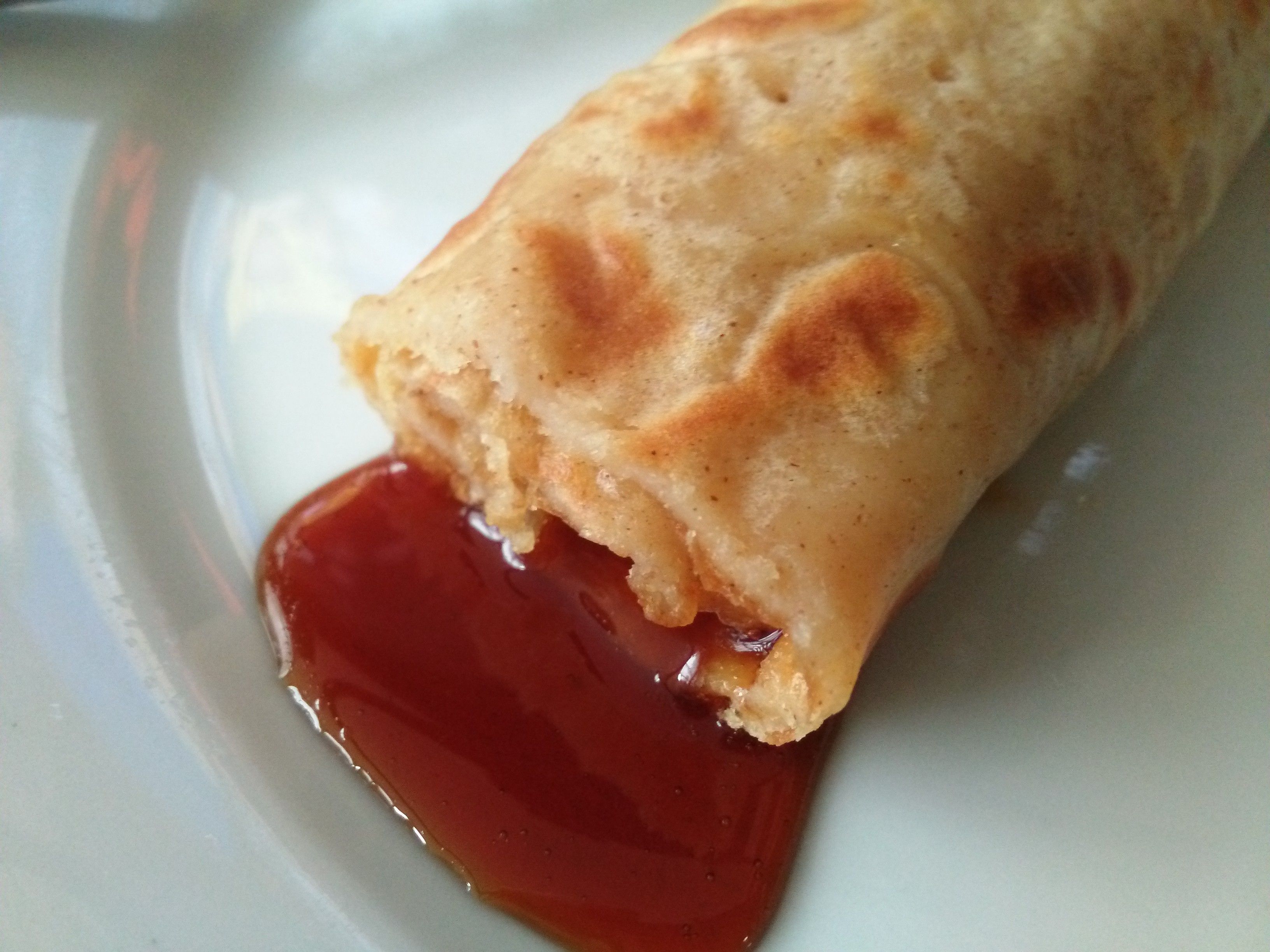 The recipe is enough for about 3 crepes/pancakes. Scale up as needed.
Enjoy!
---