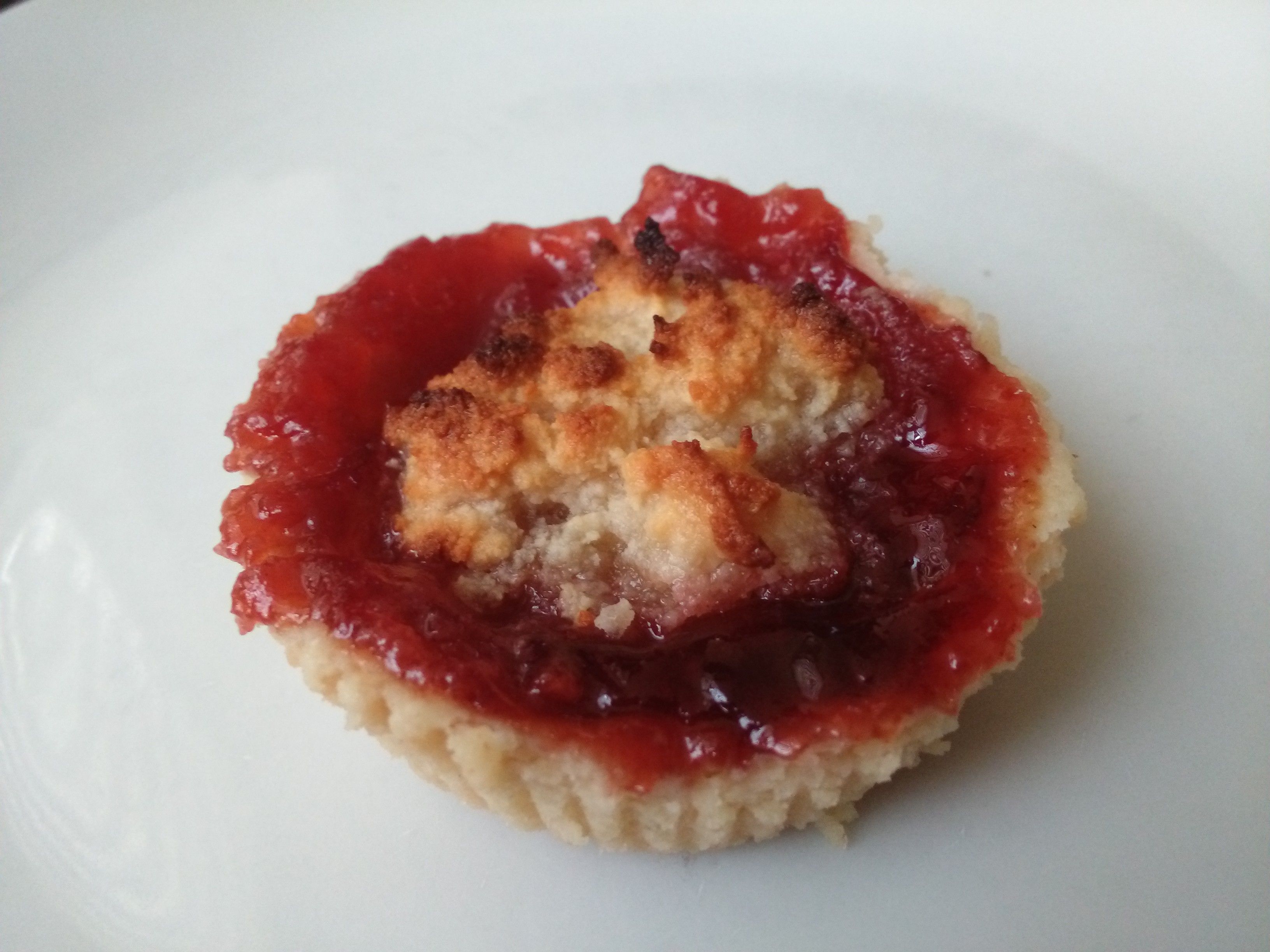 What to do when your mum gives you her home-made plum jam?
You make little pies!
One morning, my boyfriend switched the tv to the cooking channel before leaving for work. Mister Jamie Oliver was there, making a 30 minute meal. For dessert, he made some small almond/jam tarts with his own almond mixture and store-bought pastry bottoms.
Well, I didn't have all of the ingredients for his almond mixture, but I did have my mum's home-made plum jam, store-bought almond paste and my own recipe for a tasty pie bottom. So I decided to create my own version! It did not turn out half as pretty as his did, but the taste is great and it can be made with any kind of jam you like.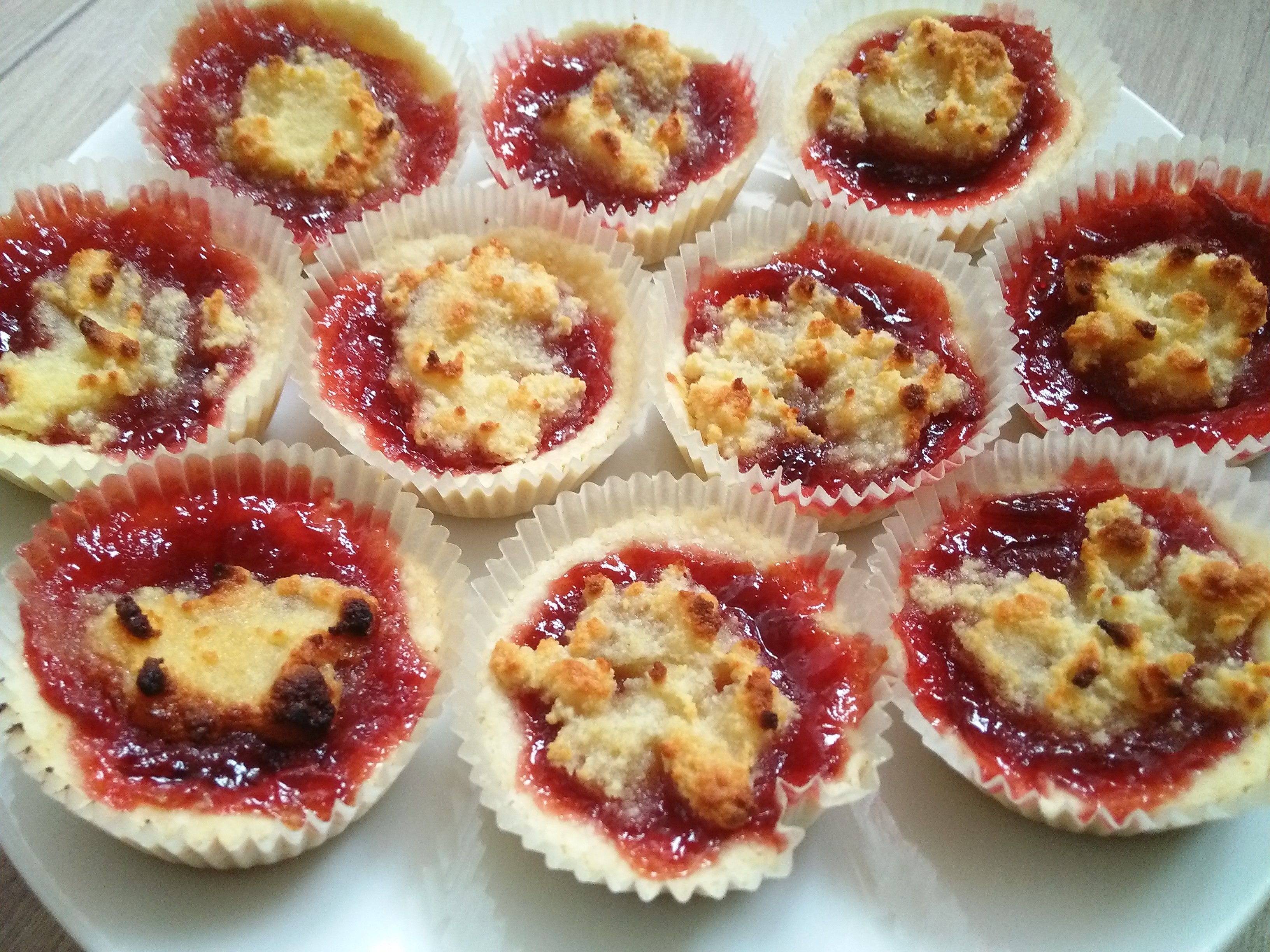 Ingredients
130g Flour
30g Sugar
80g Coconut oil
1/2 Tsp vanilla extract
100g Jam (of your choosing)
100g Almond paste (marzipan)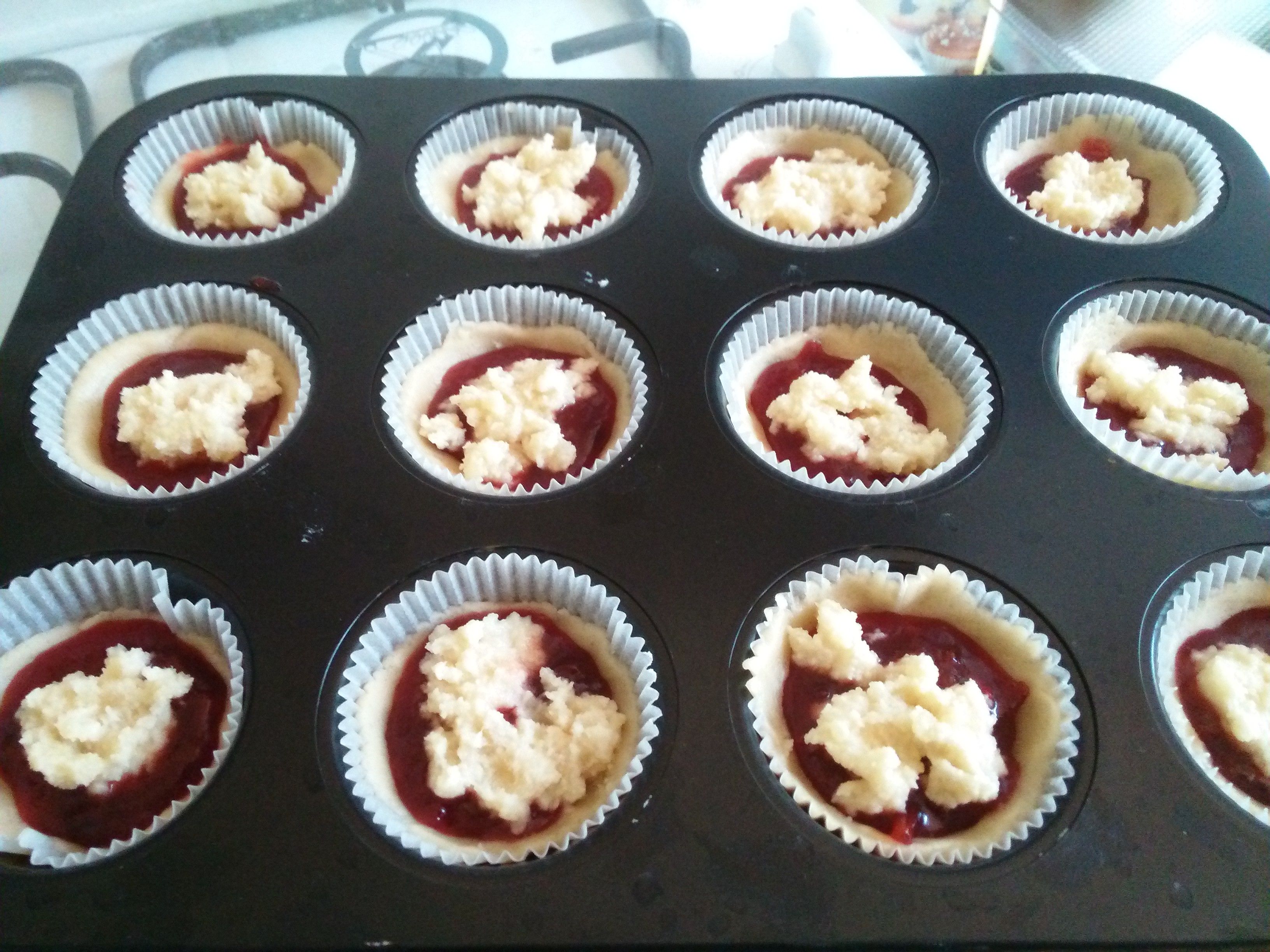 Directions
Warm up the coconut oil to fluid by adding it to a container and bathing this container in warm water.
Mix the flour, sugar, coconut oil and vanilla extract together.
Preheat the oven to 190C and line a muffin tray with cupcake cups.
Divide the dough over the cupcake cups and press down well. Press it to the sides aswell, making little cups.
Mix your almond paste with a bit of water to make it easier to divide.
Per cup: Add about a tsp of jam, then a tsp of almond paste on top of that.
Put the cups into the oven for about 20 minutes.
Take them out and let them cool off slightly before eating.
Notes
You can keep these in the fridge for a couple of days.
Enjoy!
---