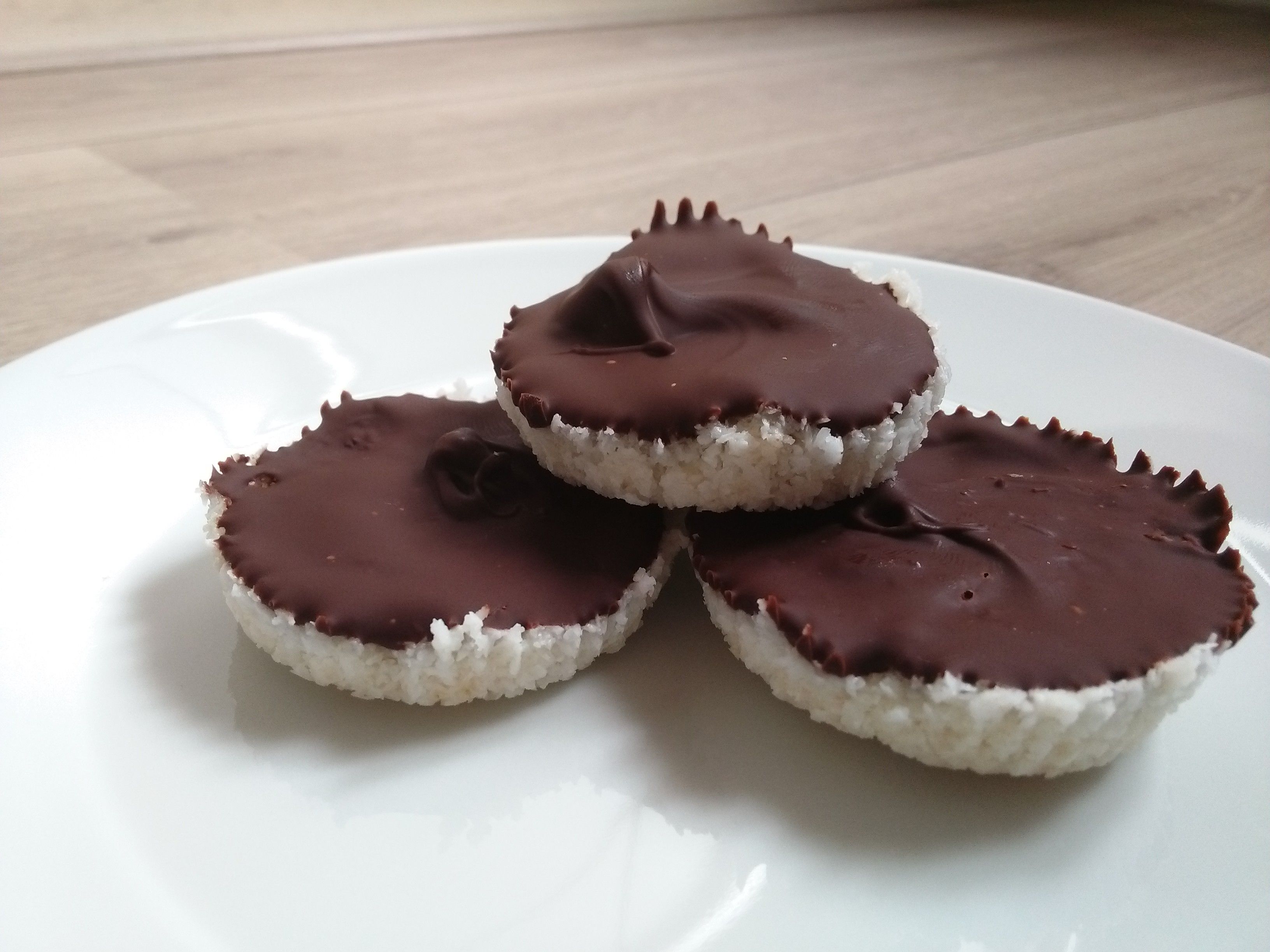 This is such an easy recipe to sate your chocolate/coconut cravings!
I ran into this recipe a while ago and really wanted to try it. I did not change the ingredients, but I recalculated it to grams and toned down the amount quite a bit. I also decided to make things easy on myself by making them in a muffin tray.
Here's the recipe, which is good for 12 muffin cups:
Ingredients
60g Coconut oil
100g Shredded coconut
25g Honey
100g Dark chocolate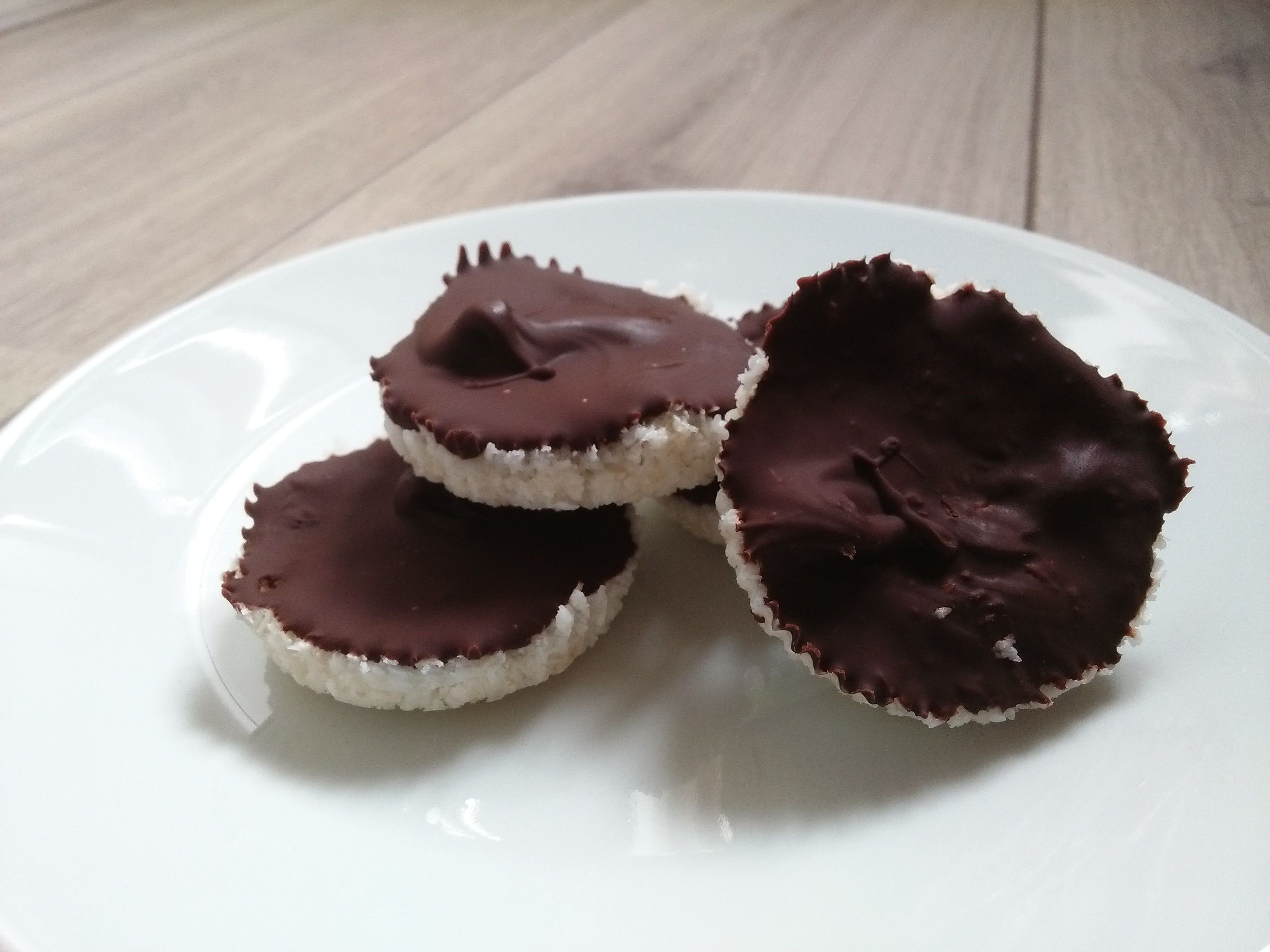 Directions
Line a muffin tray with paper muffin cups.
Put the coconut oil in a container and set this in warm water. Heat up until it's liquid.
Add the shredded coconut and honey. Stir well.
Divide the mixture over 12 muffin cups, refrigerate until solid.
Melt the chocolate by heating it in the microwave in small intervals until liquid. Stir inbetween.
Pour the chocolate over the coconut mixture.
Let this harden in the fridge.
Enjoy!
Keep them in the fridge, or freeze them for longer keeping.
---