Have a plain looking, but delicious dessert you're looking to decorate? Why not try these honeyed orange peels?
A little while ago, I made my very first panna cotta. It was delicious and so easy to make! However, it was quite a simple look. Basically, it was jut looking like white pudding. Not nearly good enough for this amazing dessert! So I needed to decorate it.
I'll soon share the panna cotta recipe itself, but first things first. The decoration!
These are honeyed orange peels and they really add a festive touch to a very boring looking dessert. This is how you make them: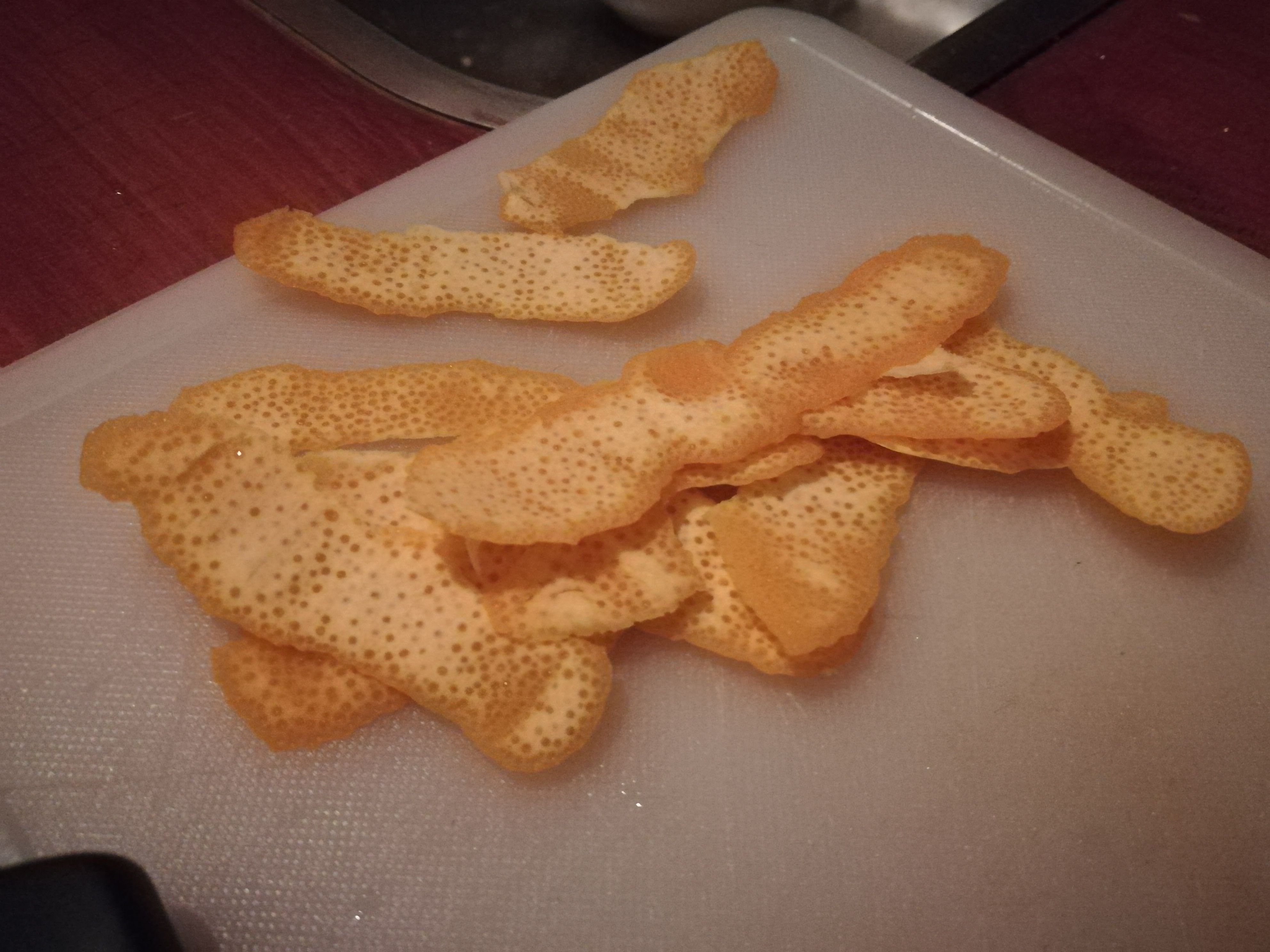 Ingredients
A couple of oranges (the amount on the pictures is from one orange)
Some honey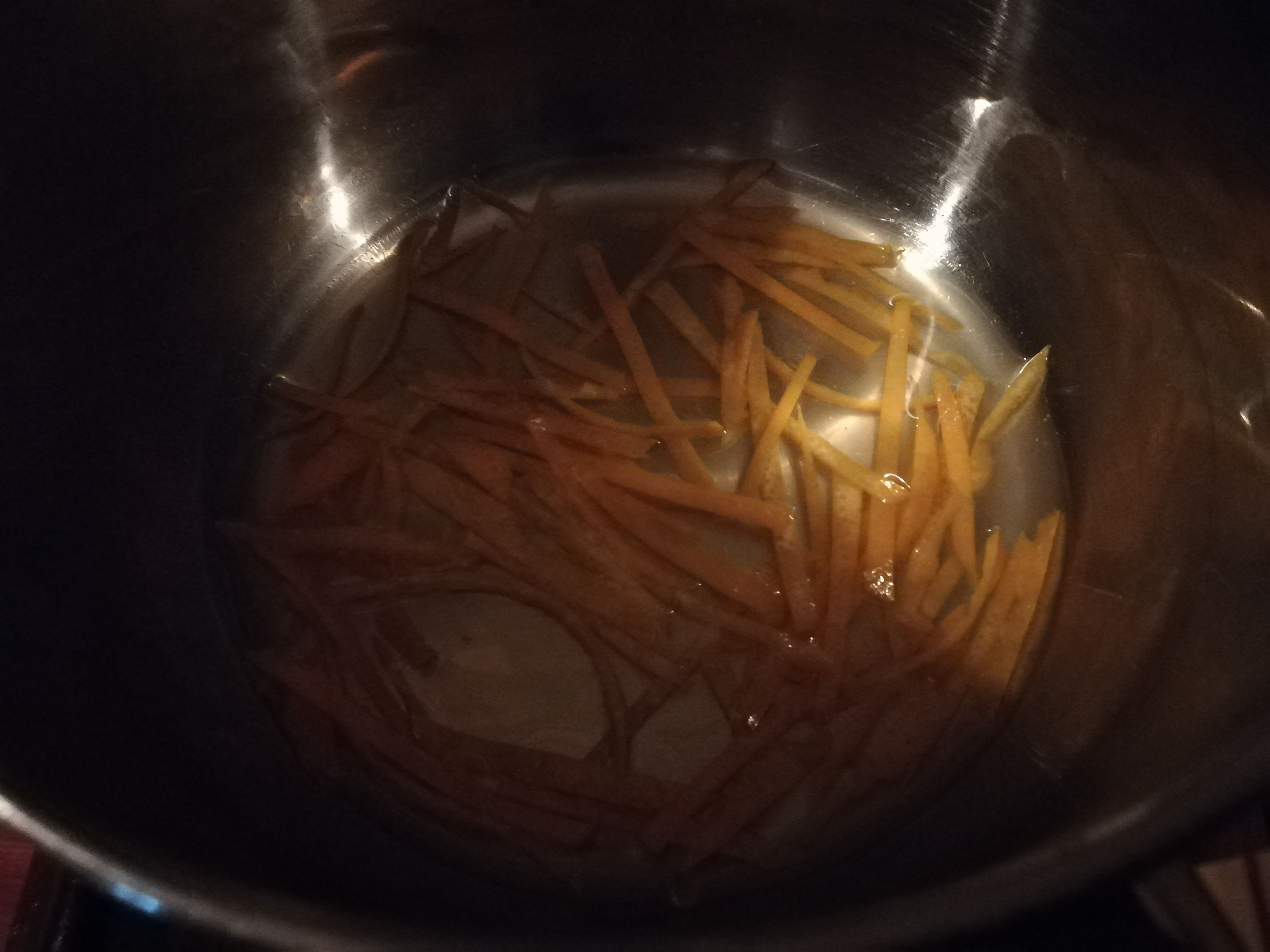 Directions
Cut off the orange peels, trying to take as little white with it as possible.
Cut off the whites that are still on the orange peels.
Cut the orange peels into little stripes (careful not to cut yourself!).
Blanch them in hot water for a few minutes, then drain them.
Add the peels to a small sauce pan and add water and honey in equal amounts as you have orange peels.
Put the pan on the fire and heat this up while stirring a bit now and then.
Let this bubble away on the stove for atleast 30 minutes and add water if needed.
Scoop out the orange peels and spread them out on a piece of baking sheet to dry for an hour.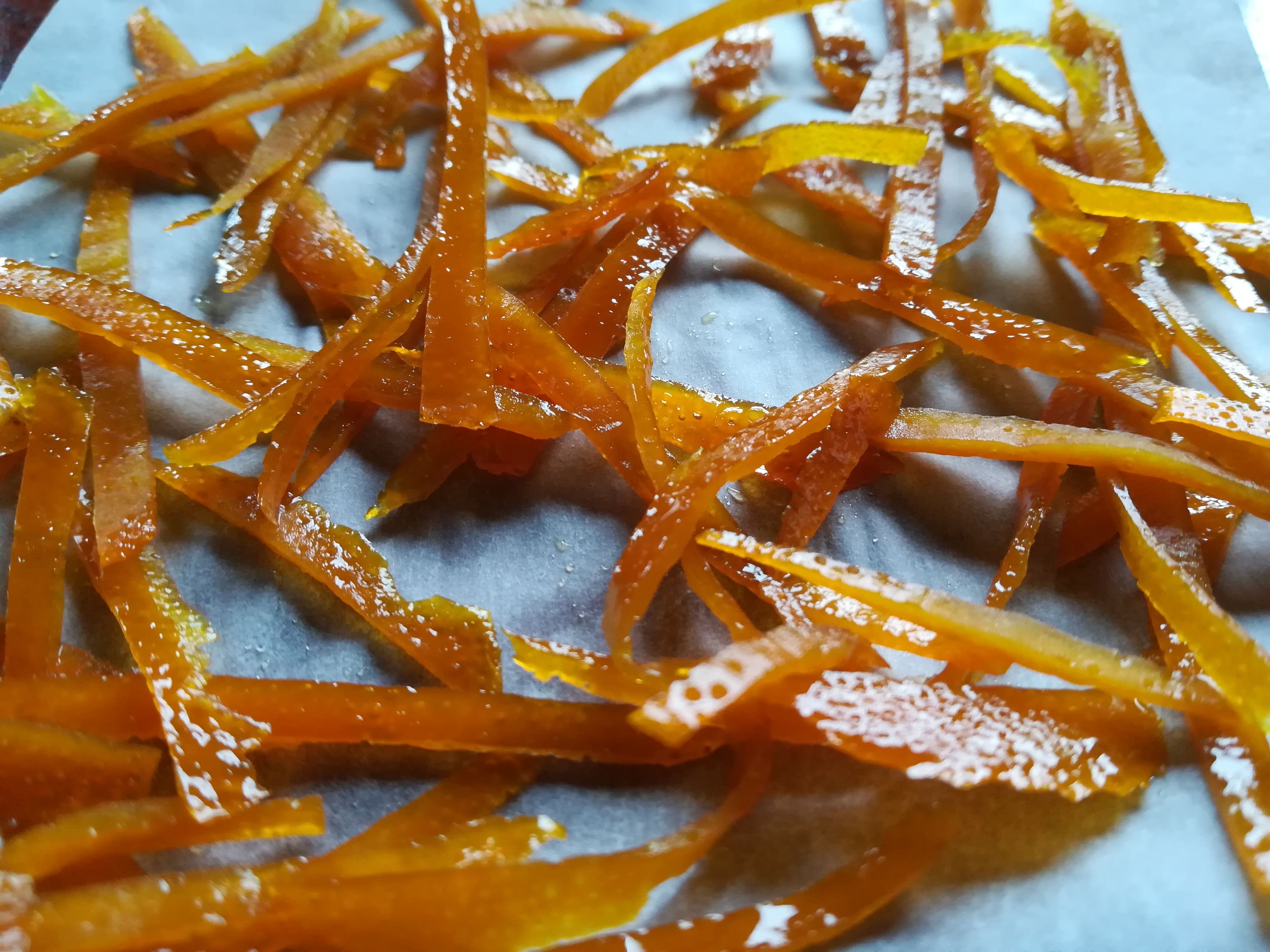 Now you're ready to decorate (and taste a few). The panna cotta recipe will follow soon!
Enjoy!
---