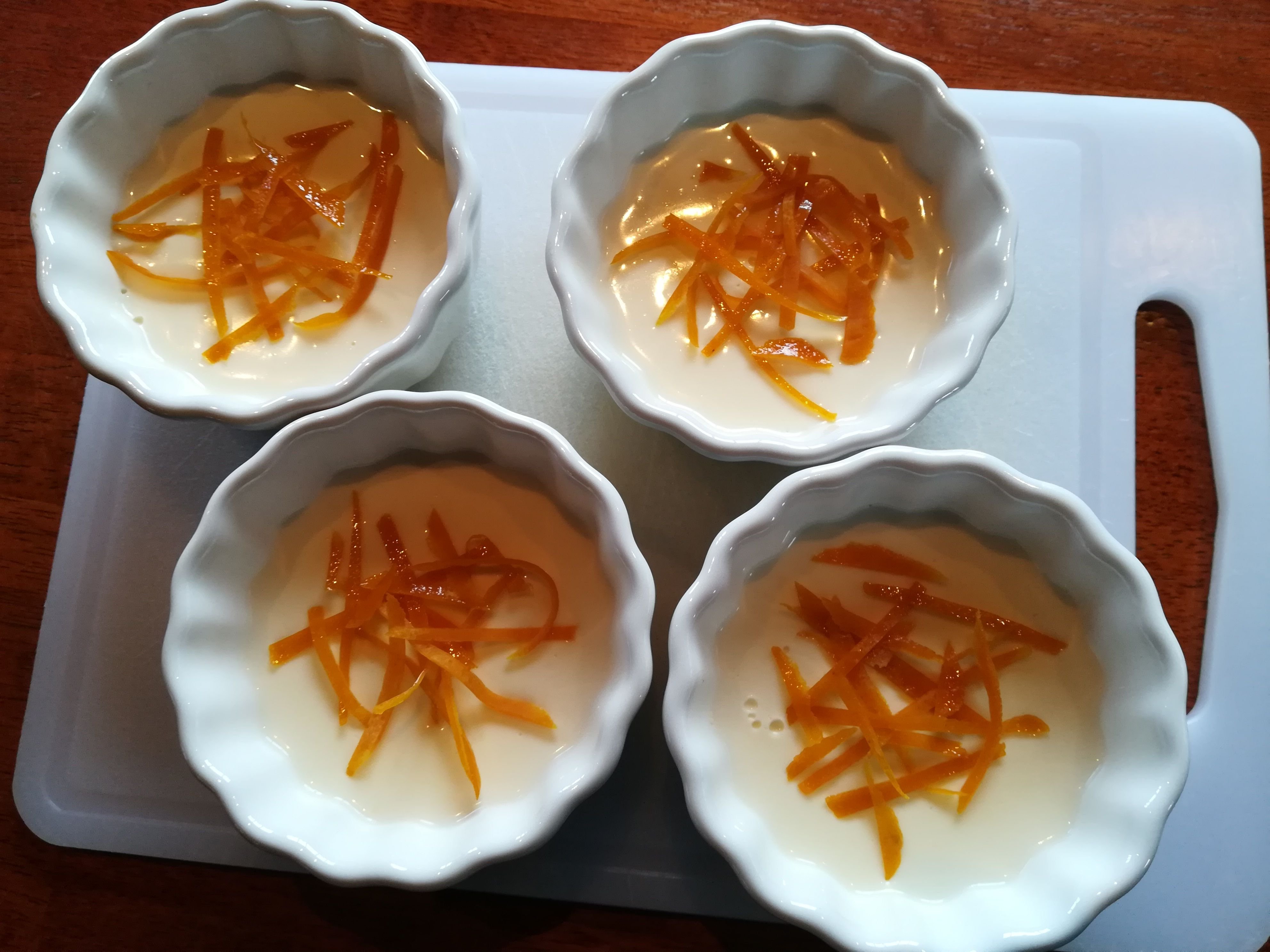 This is by far the best dessert I know and it's perfect for your holiday dinner!
A while ago, I bought gelatine to make healthier candy. Once I did that, I started looking around at what else I could make with gelatine. That's when I found out panna cotta is made with gelatine. Now I'm not sure if I've ever had panna cotta before, but it looked like a nice challenge to take on some day. So when my mum was coming over for dinner and our main course wasn't too spectacular, I decided I'd try to make a good dessert. Sadly, I had to make due with what I had lying around the house. The recipe I found wouldn't work, because I simply didn't have all of the ingredients. I liked the idea of using licor 43 though, so I decided I'd get creative!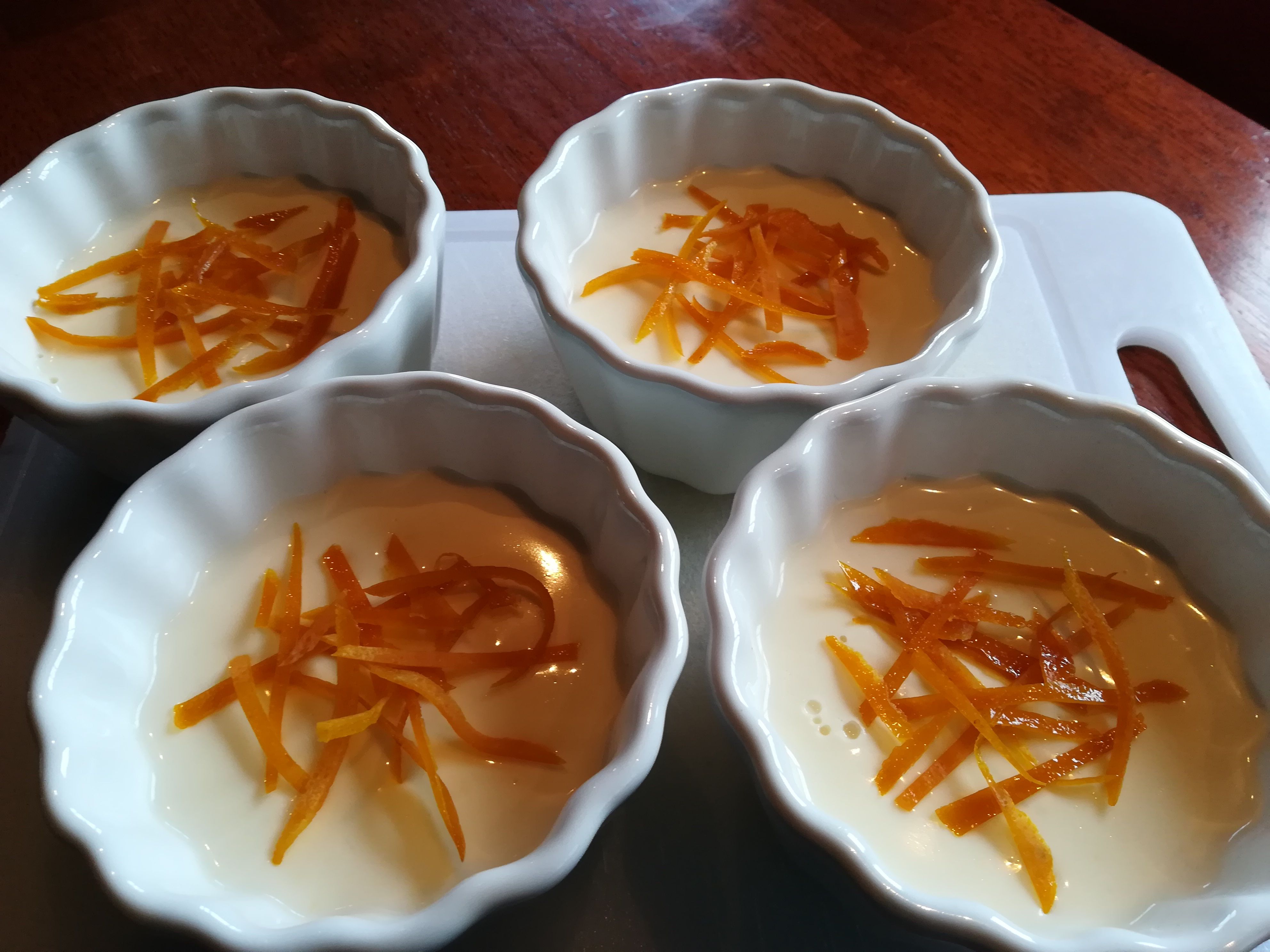 My creativity was spot on this time and the dessert turned out amazing! I even made some honeyed orange peels (recipe can be found here: click) to decorate it. Not a necessity, but the dessert definitely deserves some decoration, because the plain, white color alone does not do it justice.
I loved it, my boyfriend loved it, my mum loved it and even my boyfriend's dad told me he liked it. Twice.
Alright, enough talking, I'll tell you how to make this now!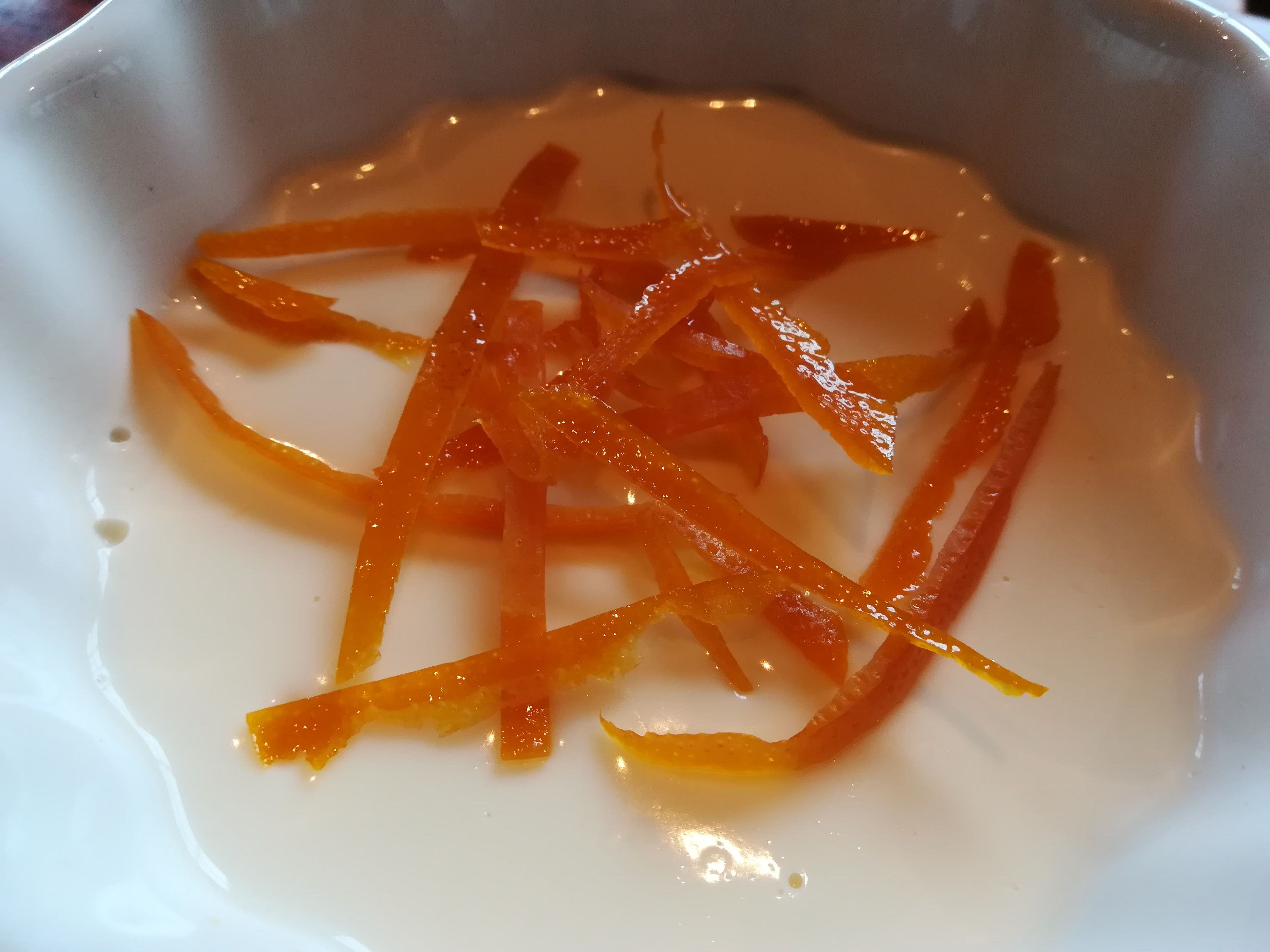 Ingredients
200ml Whipped cream
400ml Coconut milk
50ml Honey
70ml Licor 43
Juice from one orange
3 Gelatine sheets
Directions
Pre-soak the gelatine sheets in cold water for atleast 5 minutes.
Add the other ingredients to a sauce pan and heat this up while stirring occasionally. You want it hot so the gelatine can dissolve, but don't bring it to a boil.
Once the mixture is hot, turn off the stove and add the gelatine sheets. Stir until completely dissolved.
Divide the mixture over your dessert cups and let this cool off in the fridge for about 4 hours atleast (you can also make this a day in advance).
Decorate as you wish (like with honeyed orange peels!).
Enjoy!
---