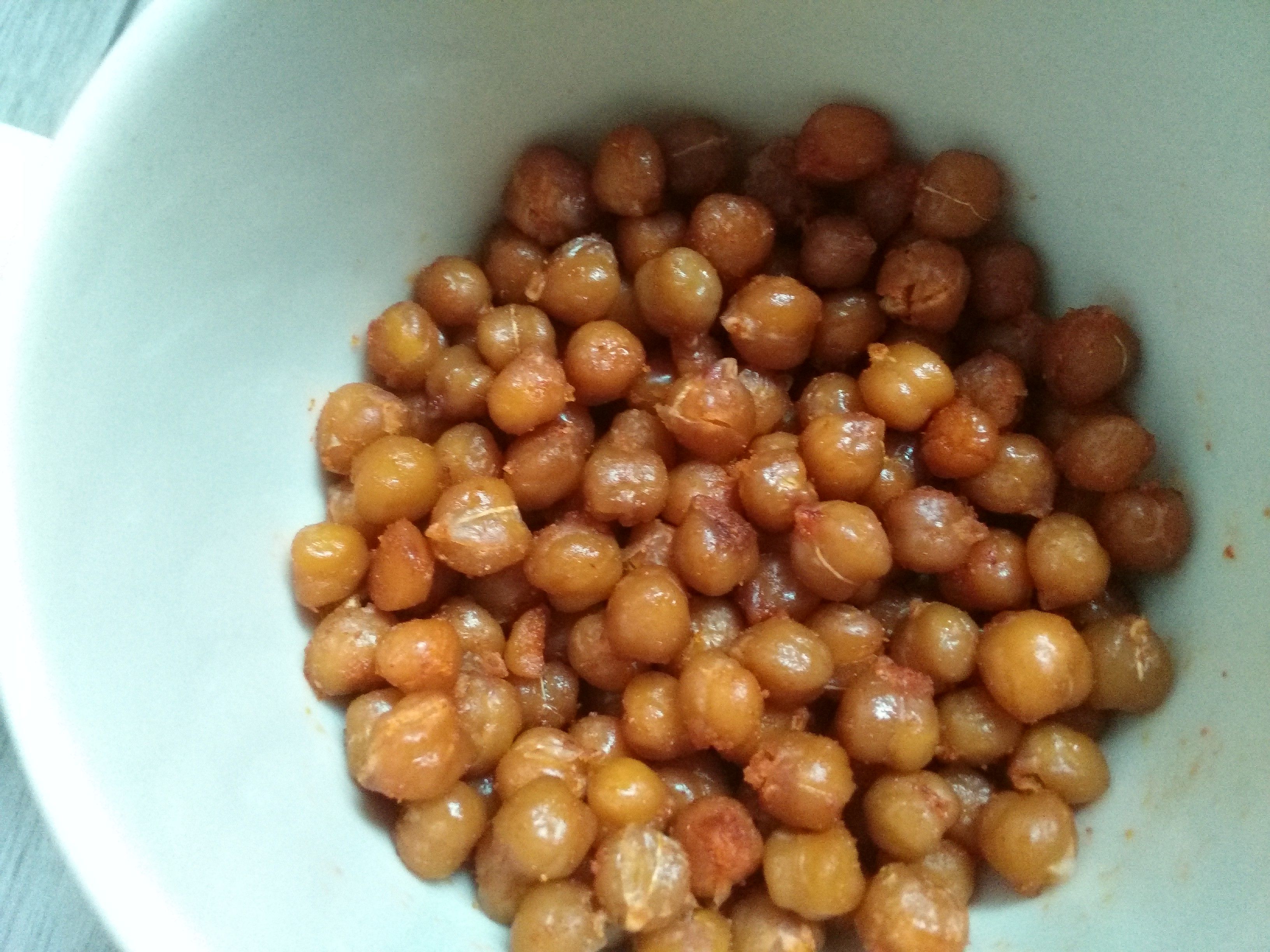 A quick and easy recipe for a nice and savory snack!
I wanted to make eggless meringue. I'm not sure if you know this yet, but apparently, the juices from a can of chickpeas work exactly like egg whites do. So making these meringues meant I had a can of chickpeas leftover. Obviously I didn't want to throw them out, so instead, I browsed the web for chickpea recipes. That's when I came across this one. It calls for some ingredients I don't have, so I made my own version. They turned out pretty good and they make for a really tasty snack!
Ingredients
1 Can chickpeas
1 Tbsp olive oil
1 Tbsp sugar
1 Tsp garlic powder
1 Tsp paprika powder
Pinch of salt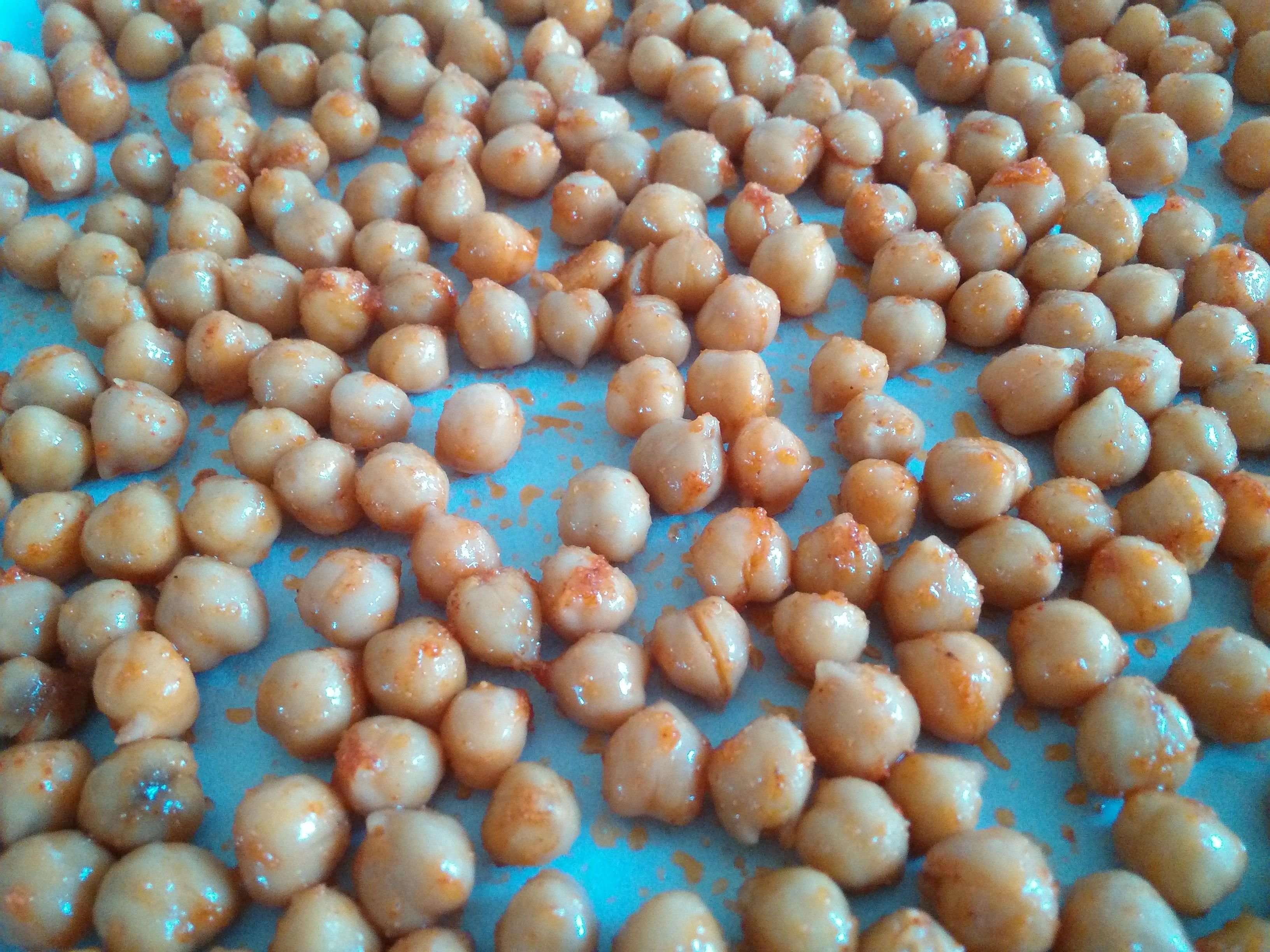 Directions
Preheat the oven to 140-150C
Drain the chickpeas, rinse them and pat them dry.
Mix all of the ingredients together with the chickpeas and spread them out on a baking sheet lined with parchement paper.
Put the baking sheet in the oven for an hour.
Enjoy!
---