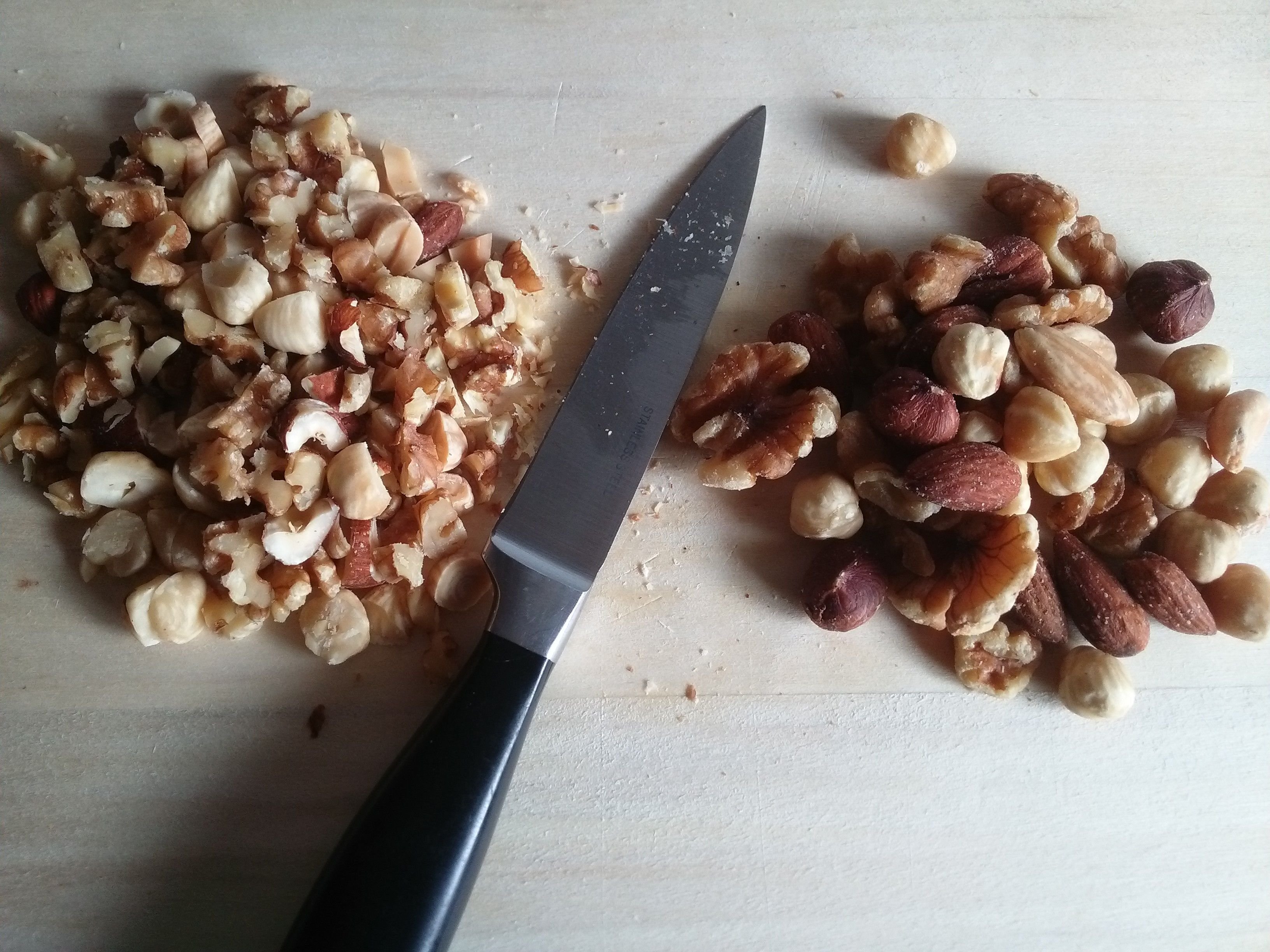 I'd like to share a quick and healthy breakfast.
I've long searched for a breakfast my body will accept in the morning. It's hard, because it doesn't accept much when I have to get up early. I've tried simple lemon water, fruity juices and yoghurt. I also had an overnight oats phase. Bread is a big nono in the morning.
Overnight oats worked pretty well, but I got tired of preparing them every other evening.
Currently, my breakfast is made up out of yoghurt, oats, nuts and fruit if I have any lying around. I always like adding oats to my breakfast, but my boyfriend loved his nuts muesli, which I then took aswell from time to time. To lower our sugar intake in the morning, I decided to do a simple preparation, so we can now leave the store-bought muesli behind us and eat oats with breakfast:
We now buy bags of mixed nuts and simple oats. I chop up the nuts, add them to a large container and fill up the rest with oats. Quite a few shakes later, our breakfast for atleast the rest of the week is ready! Well… just add yoghurt (and fruit if you like).
The oats make sure you're filled up for most of the morning atleast.
What is your go-to breakfast?
---