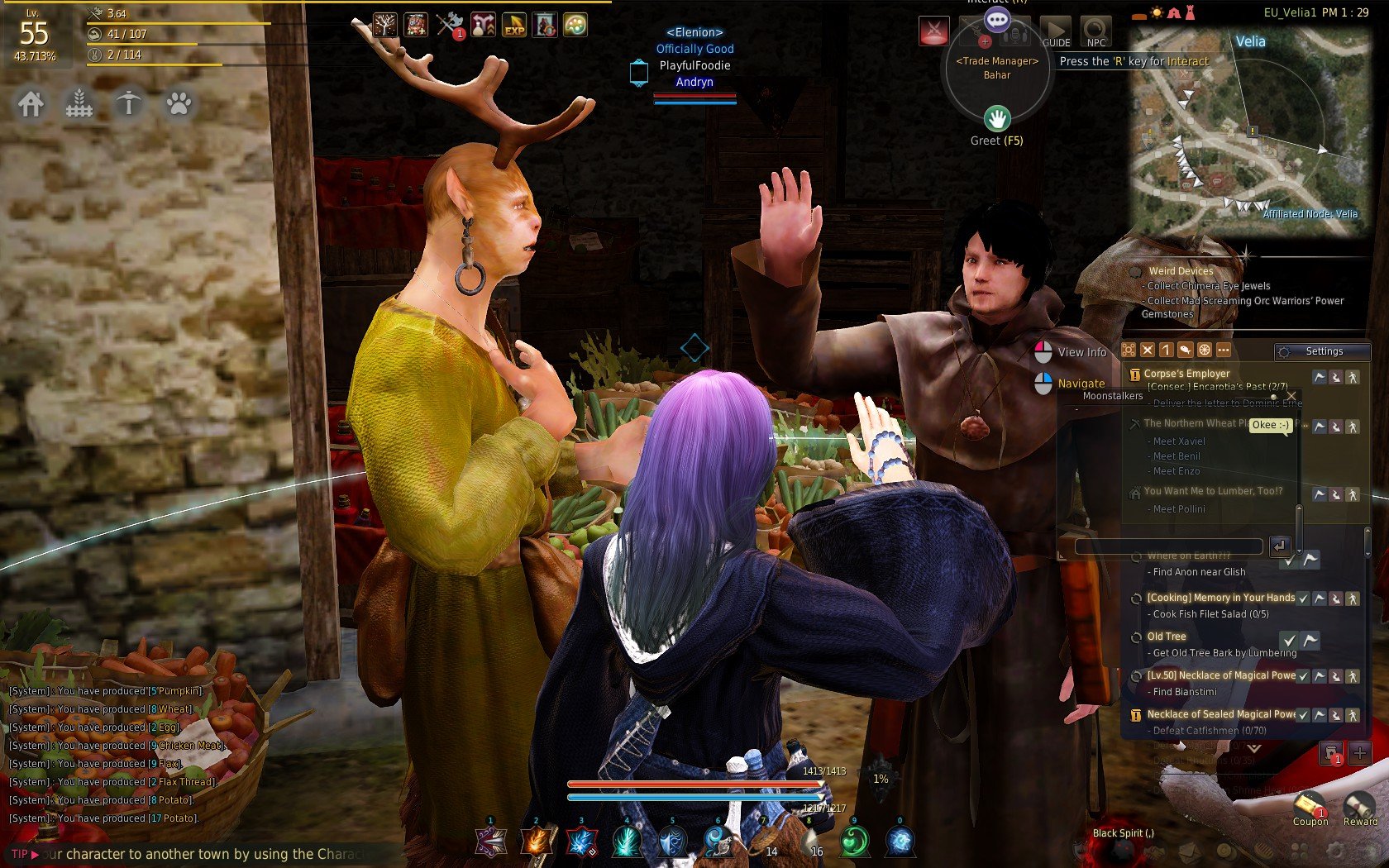 I'd like to tell you guys a little bit about the rude and kind of creepy side of the game Black Desert Online.
In Black Desert, there is a thing called 'Amity'. Amity shows you how much an npc (Non-Player Character) likes you. You can up the Amity per npc by talking to them about their interests, but it requires a lot of clicking and I don't like all of this clicking.
The less efficient, but also less bothersome way to increase the Amity with an npc is by waving at them.
Nice, right? It costs 3 energy per wave and your character regenerates 1 energy per 3 minutes. More if you use a certain buff or when you sleep in a bed.
I was using the energy increase buff, which made me fill up with energy faster than I could spend it while normally playing. So I decided to just use up all of my energy on an npc.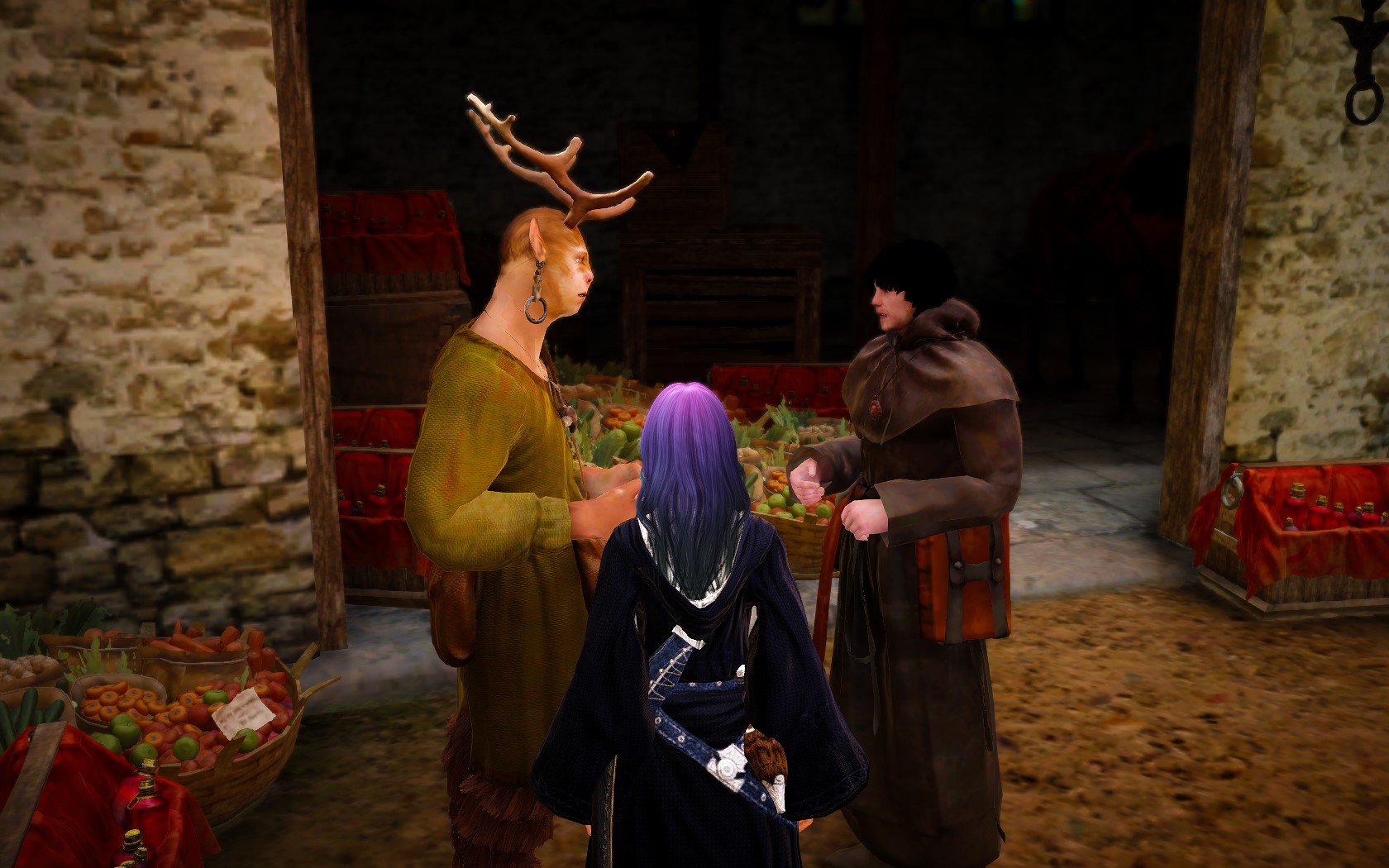 That guy on the right had some information I didn't know yet. He wouldn't give it to me if I didn't increase my Amity though.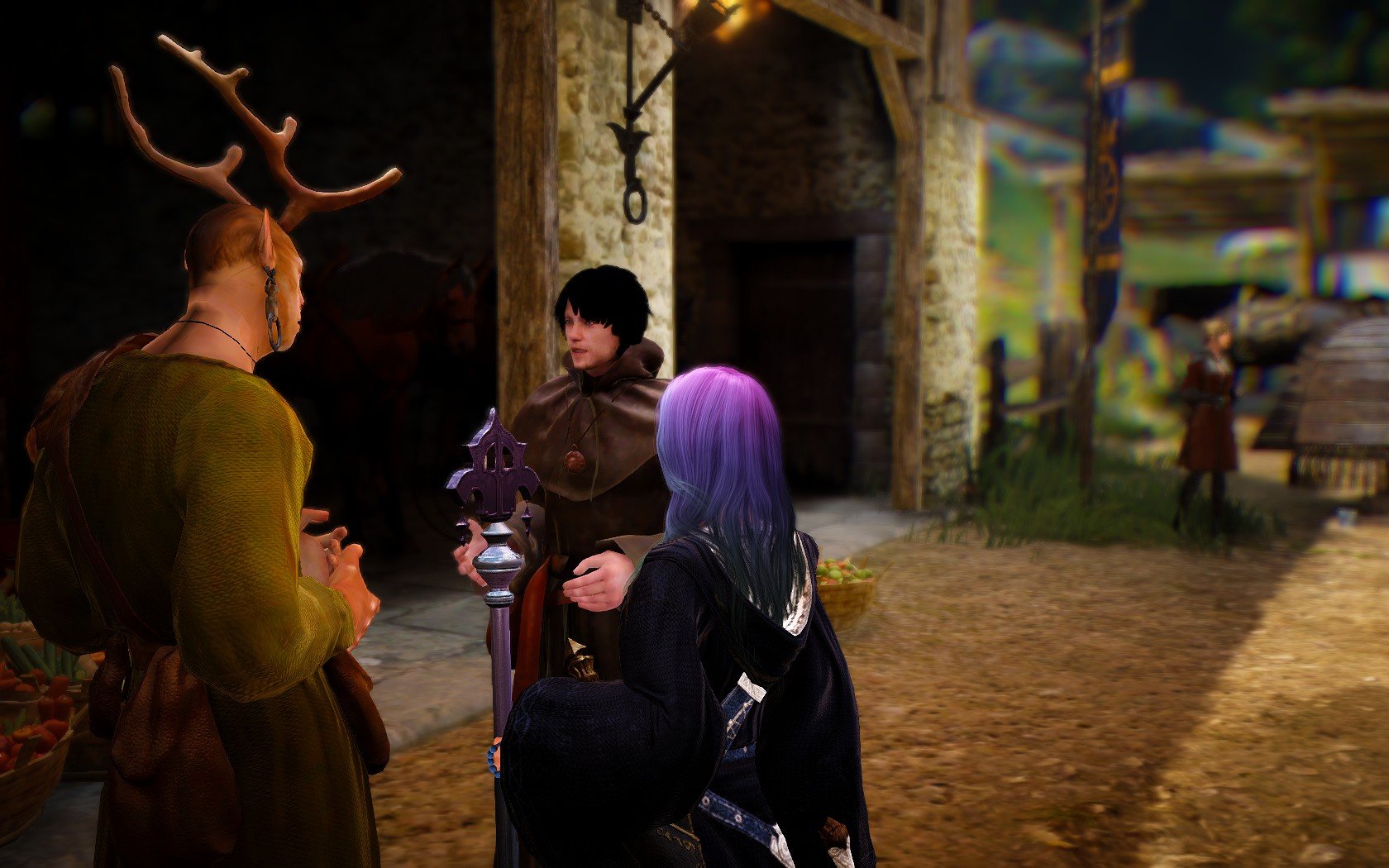 As you can see, he's just chatting away with this other dude. It would be kind of rude of me to interrupt them, but then again, they talk all day long! I'm sure one little wave wouldn't be much of a problem.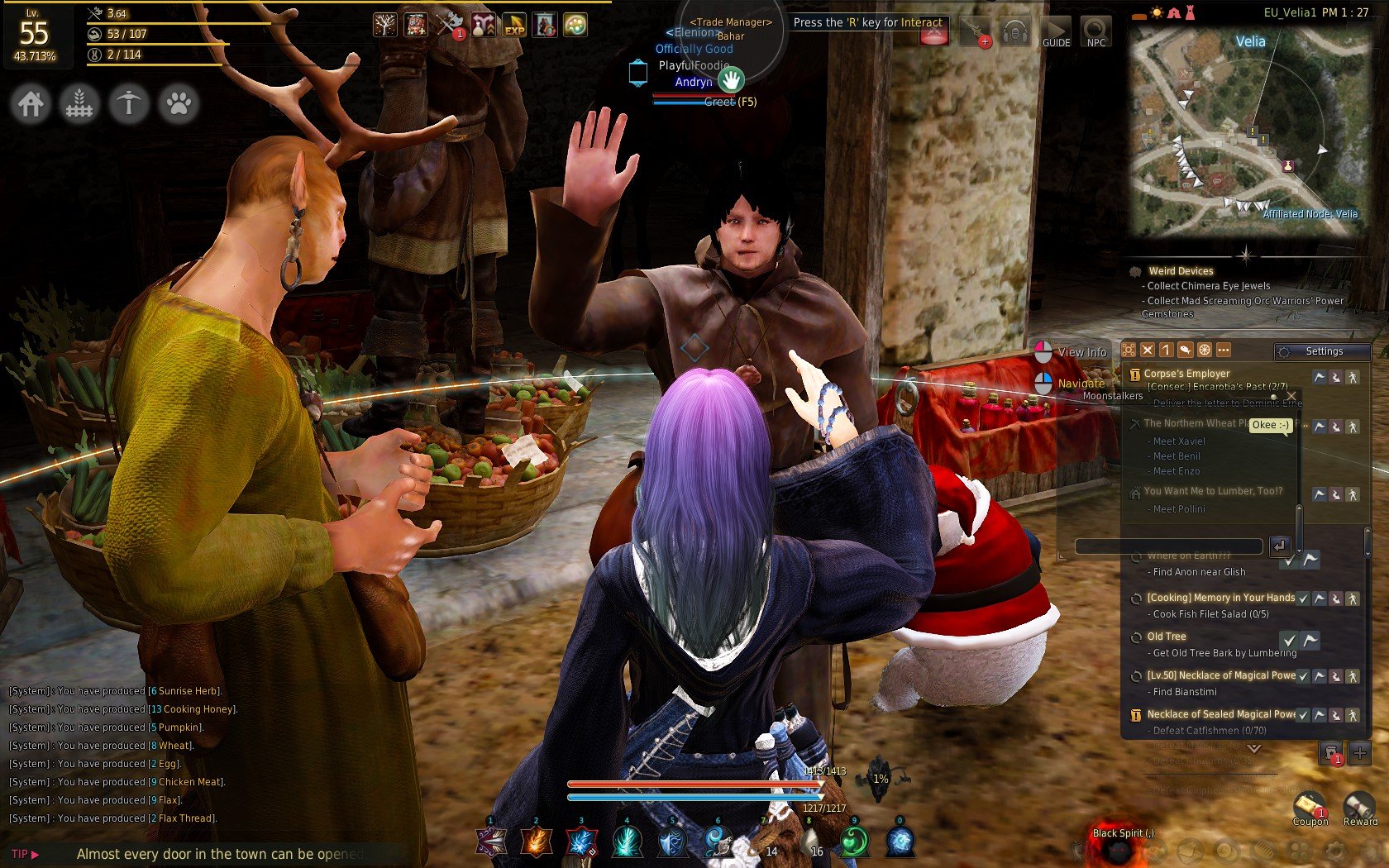 There, they didn't mind that at all!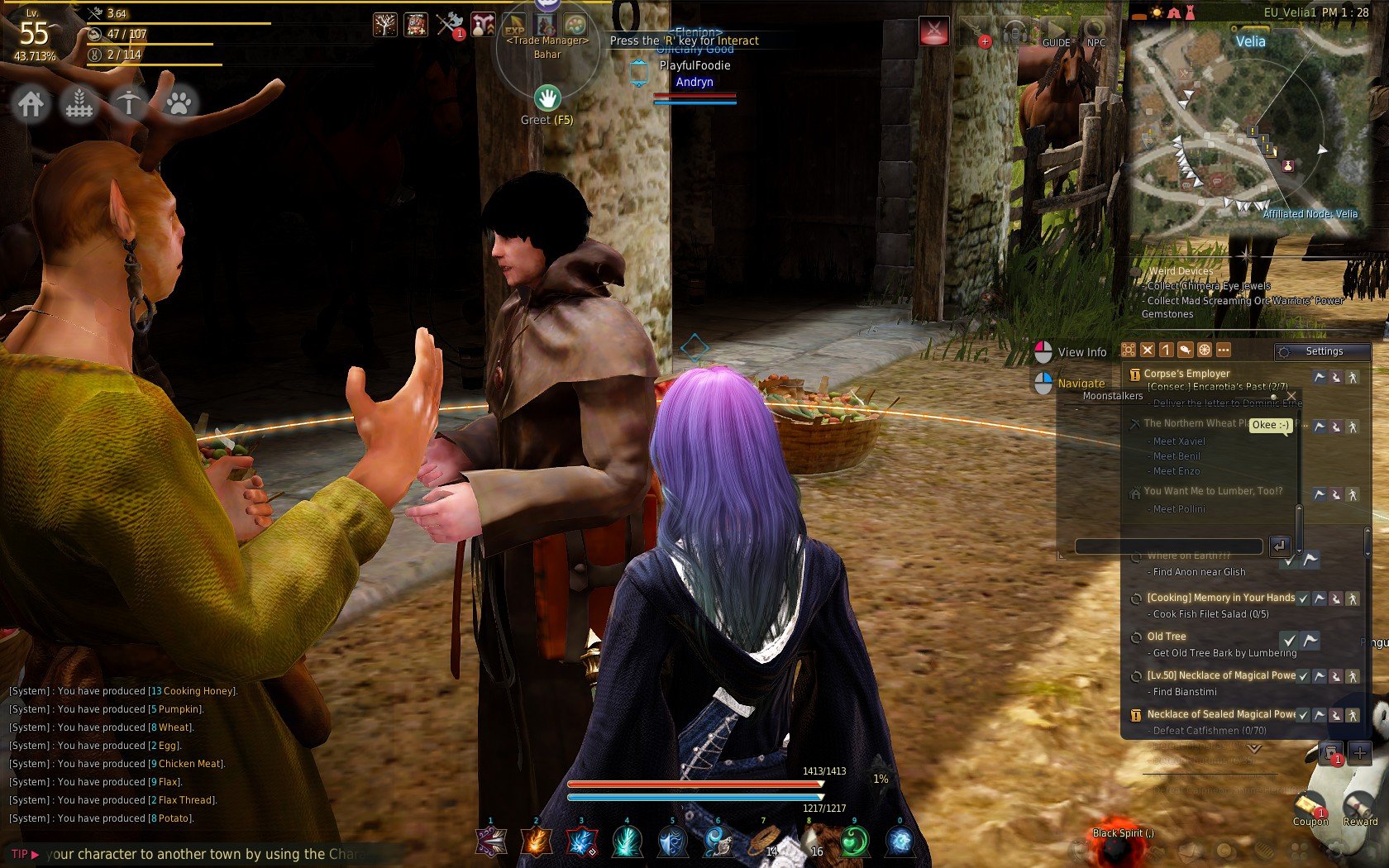 They're simply continuing their conversation.
But wait… I have a lot more amity to gain and a lot more energy to spend…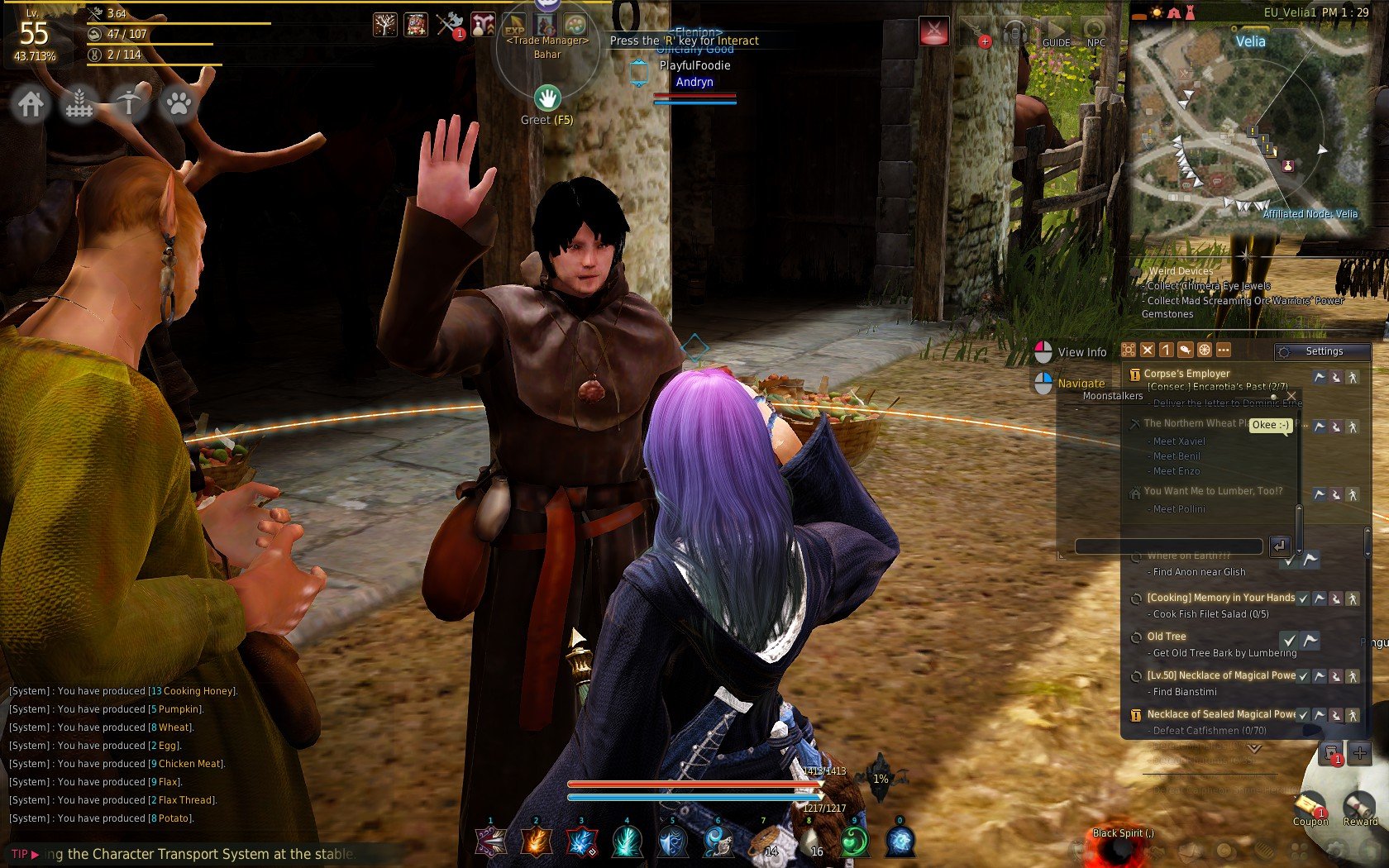 Well he's waving back at me. Can't be all that bad, right?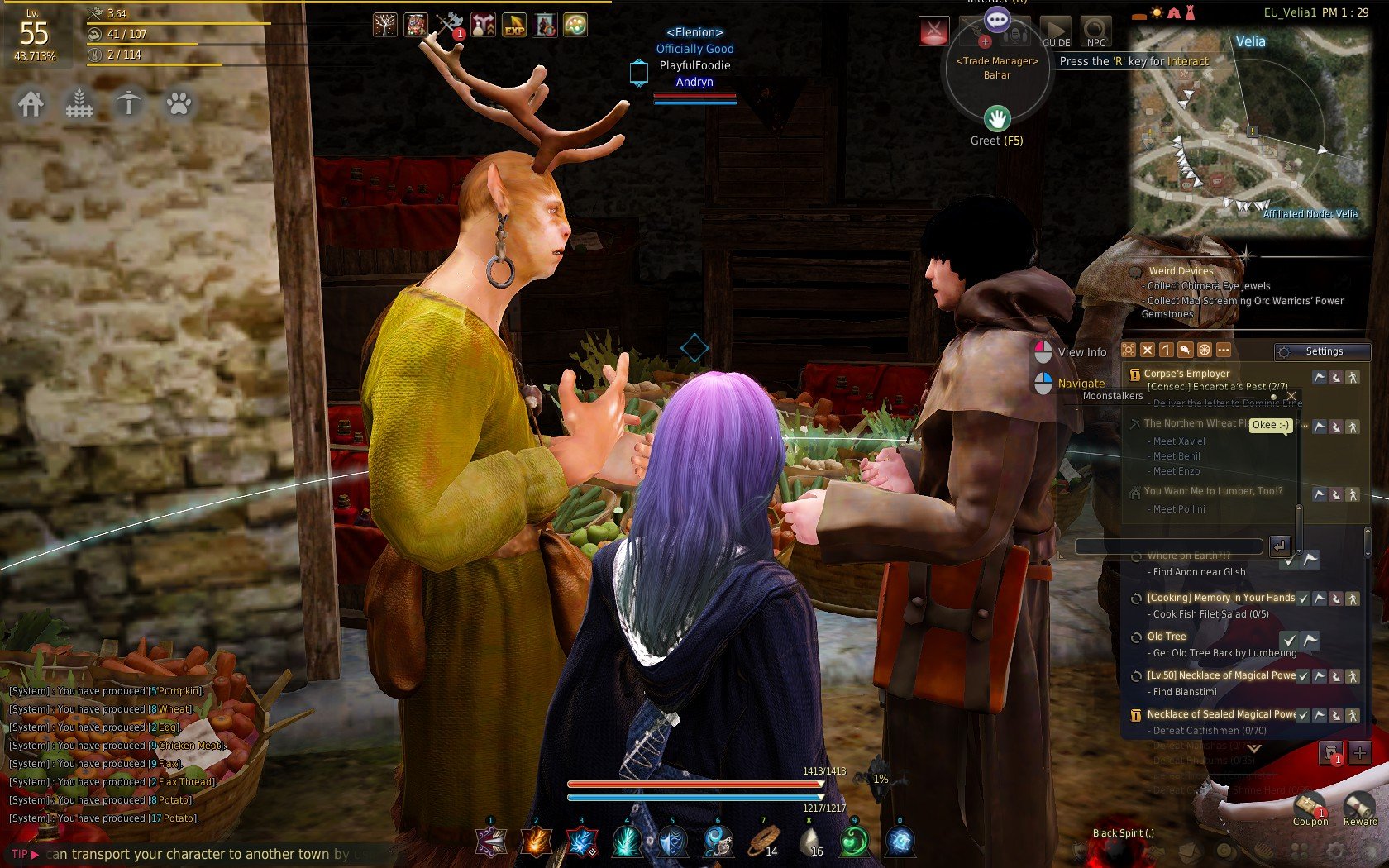 Ugh, I need more amity and I still have so much energy left!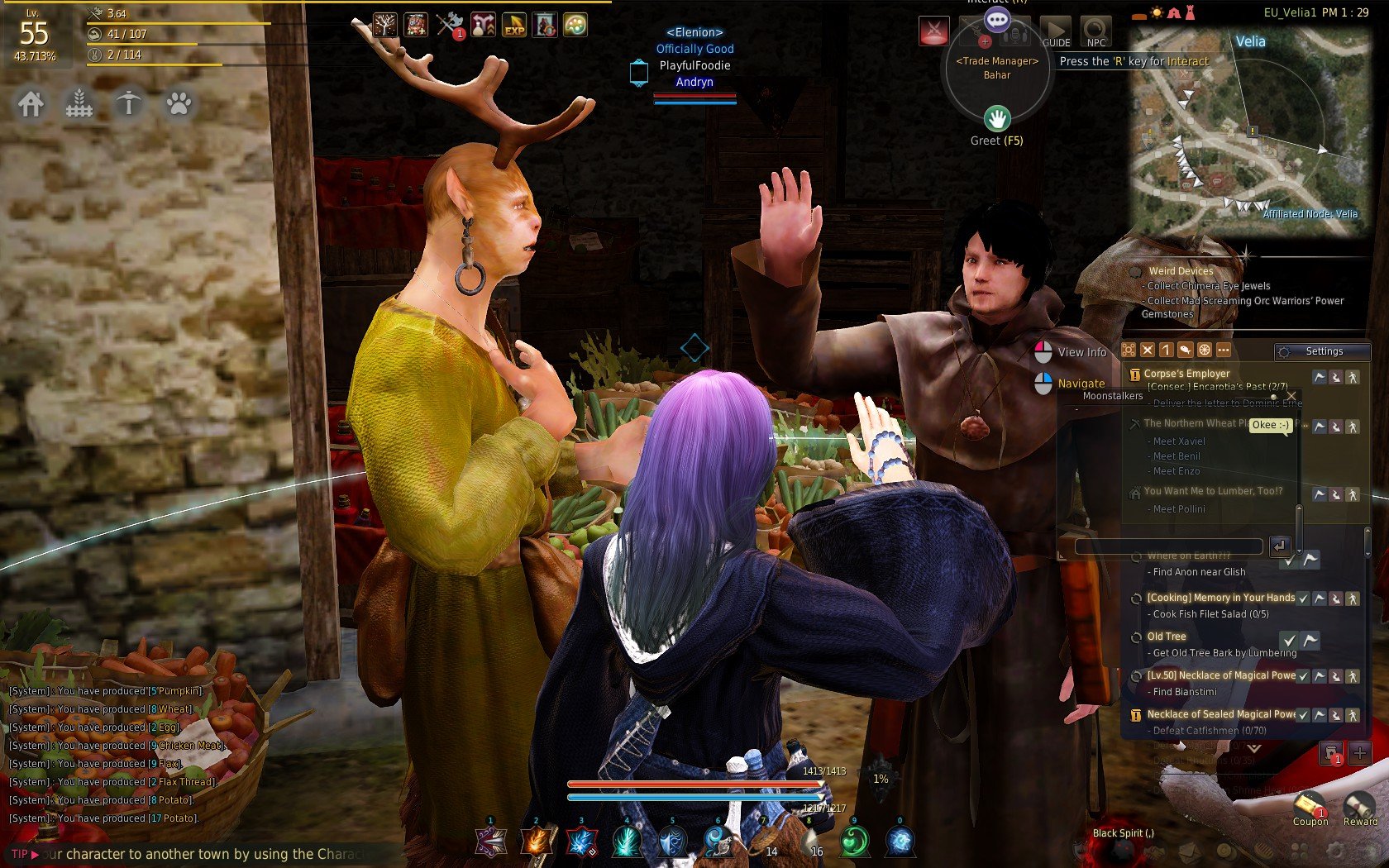 Are you starting to see a pattern here?
This, my friends, is the rude side of Black Desert and to be completely honest, I feel like kind of a scary creep, waving at someone over and over and over again.
Oh well… Atleast no one can tell me I'm not friendly!
---
Thanks for reading my post! You might like to check out my gamer shirts:
Available in many variations here*, here*, here* and here*.
*These are affiliate links. If you make a purchase through these links, I will earn a little extra as an addition to my small designer fee.