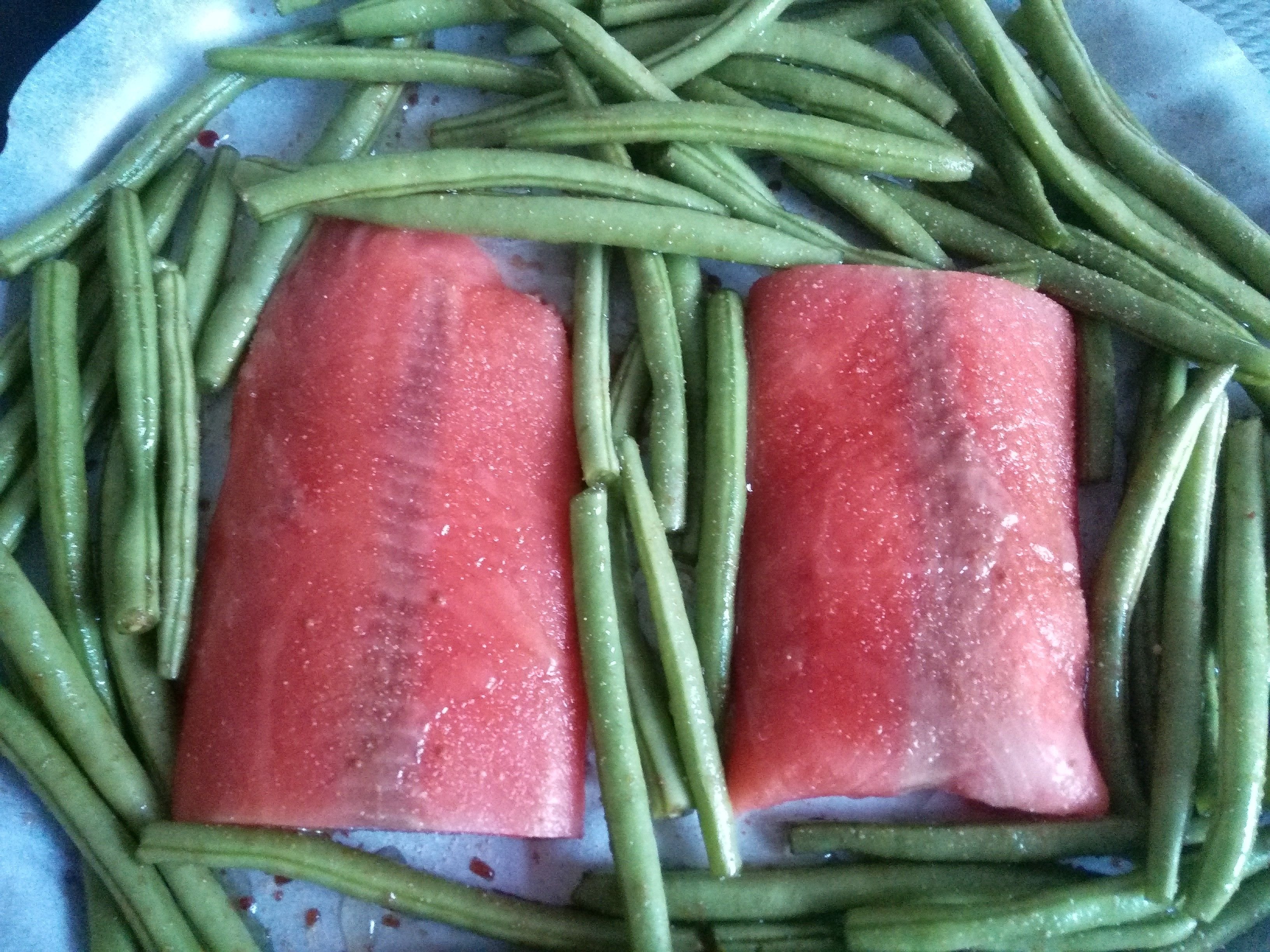 This is such an easy and tasty oven recipe.
I've seen many oven recipes online where they simply put everything on an oven dish and after 20-30 minutes, they have their dinner. My oven doesn't distribute heat equally, so I have to use the spinning platform, meaning I can't use all the available room. No matter though, I wanted rice anyway.
So I cooked up some rice after putting my dish in the oven:
This was enough for two people! It's raw beans and salmon straight from the freezer. I first mixed the beans with some teriyaki sauce, olive oil and ginger syrup and drizzled the remaining mixture of that onto the salmon. After I laid it all out on the oven dish, I topped it off with some white pepper and garlic powder.
After 20 minutes in the oven at 220C, it was ready to be served with the rice!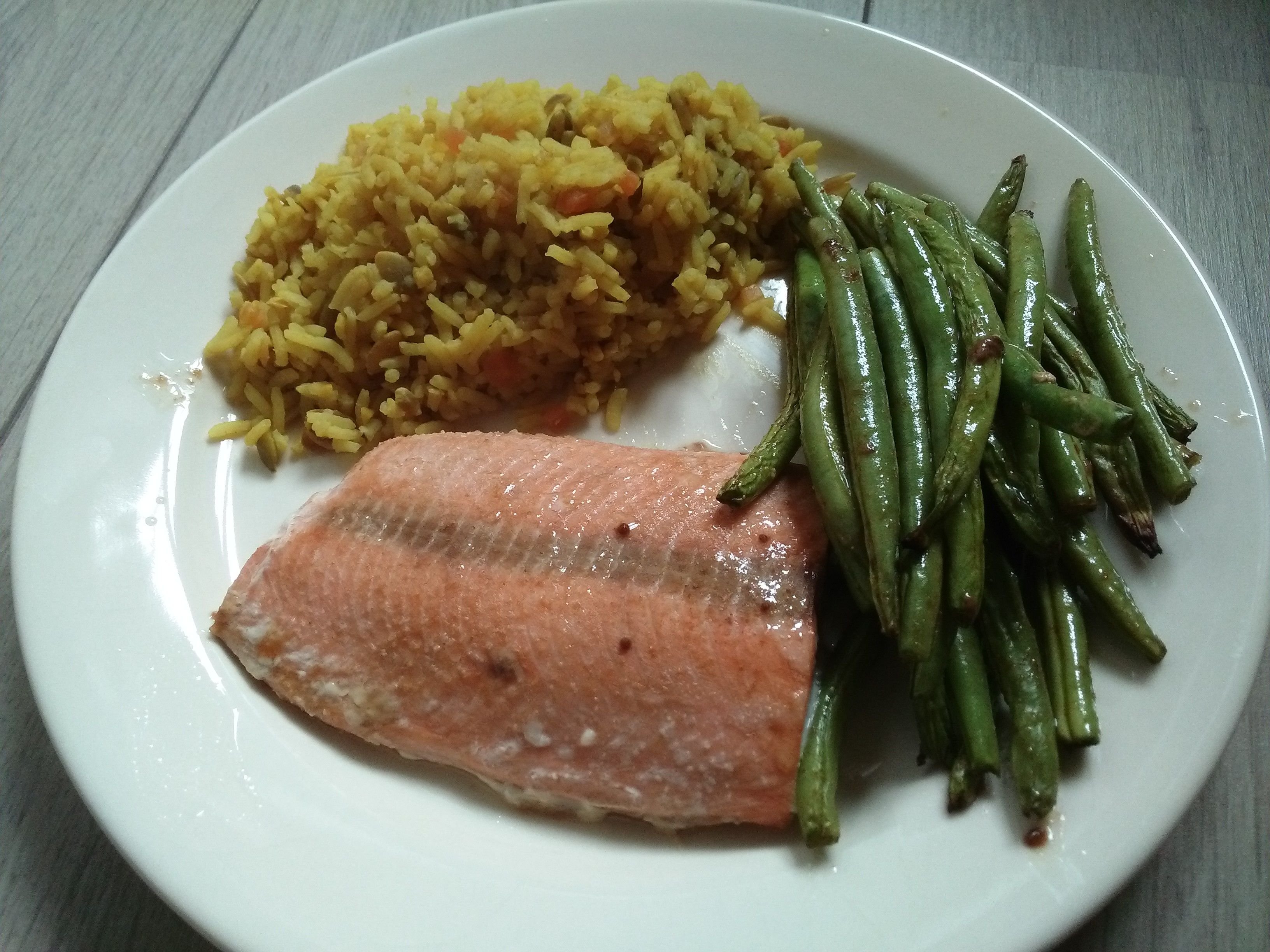 I really enjoyed this and my boyfriend loved it aswell! Great taste, easy and healthy aswell! Definitely worth repeating.
---