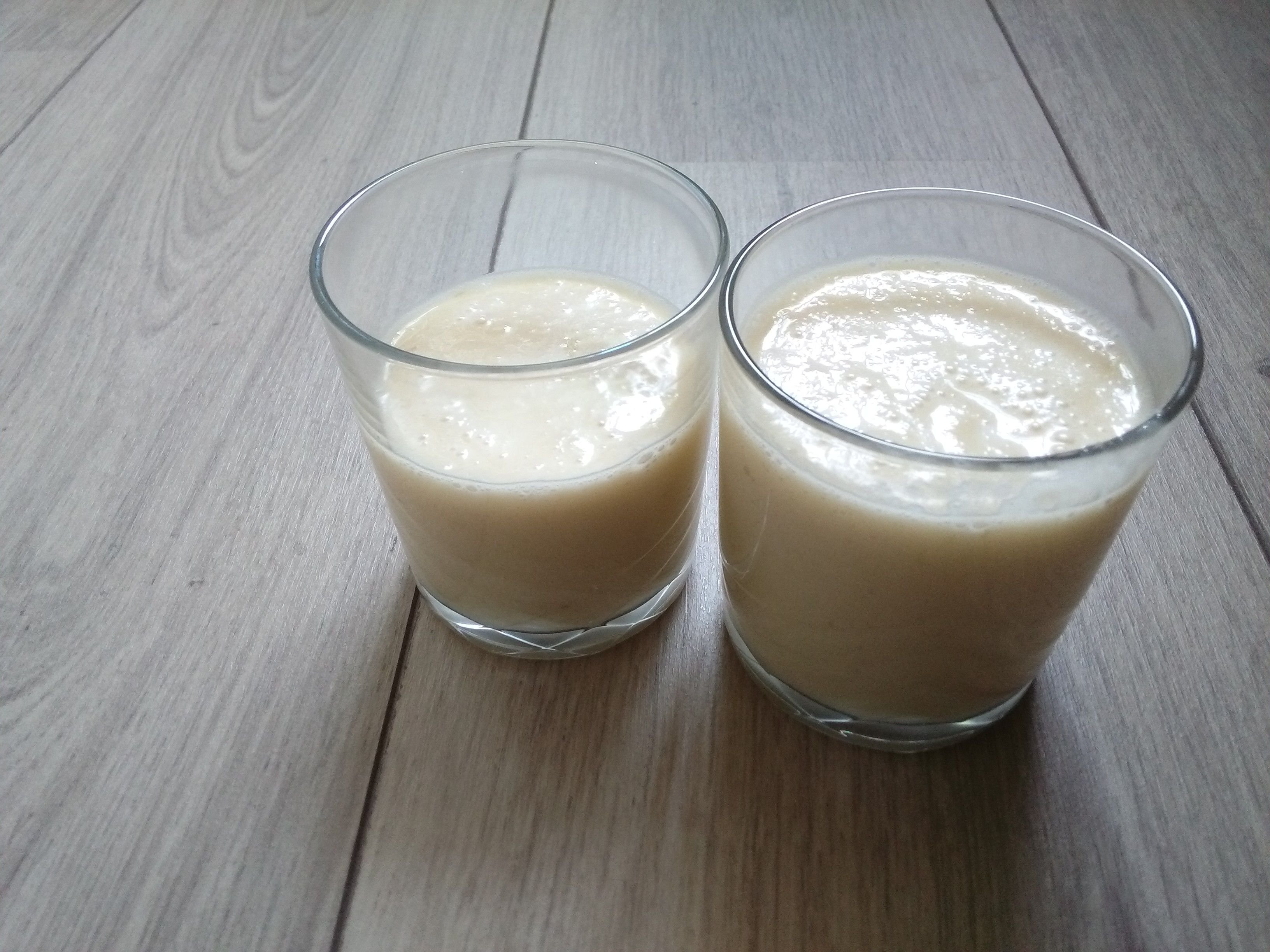 An easy to make smoothie with lots of fruit!
Two days ago, I did not feel like eating bread for lunch (again). So instead, I gathered some fruit I had lying around and made a smoothie. I added some coconut milk, because I was going to finish the rest of it in my rice for dinner that evening.
It turned out really good! I never used apple in a smoothie before though, so the texture was a bit different than what I was used to. Anyway, it's really simple to make, just throw all of the ingredients into a blender and blend until smoothish!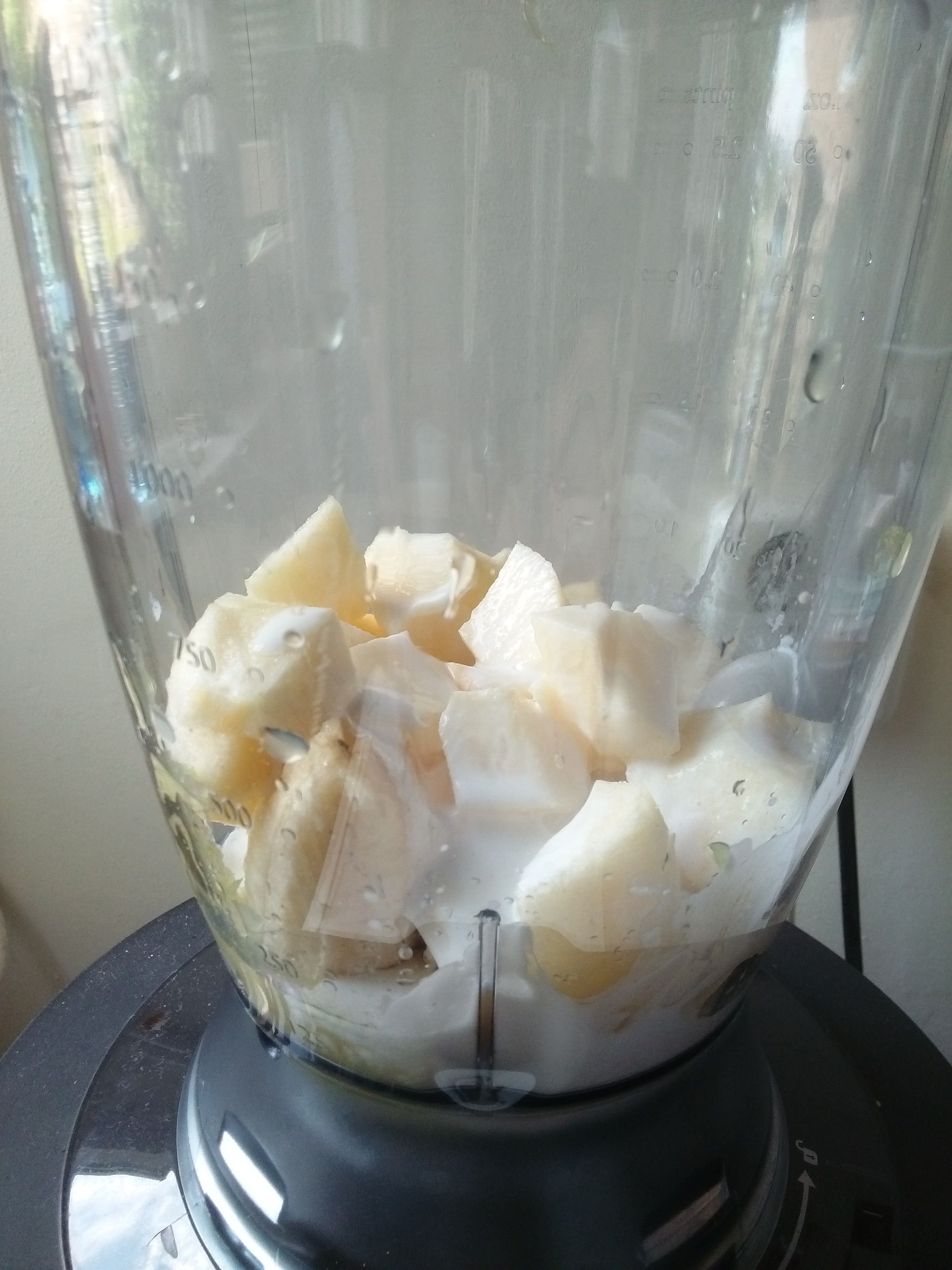 Ingredients
1 Banana
1 Apple, pealed and in small parts
Juice from 1 lime
50-100 ml coconut milk, to taste
Directions
Throw everything in a blender and blend.
Enjoy!
---