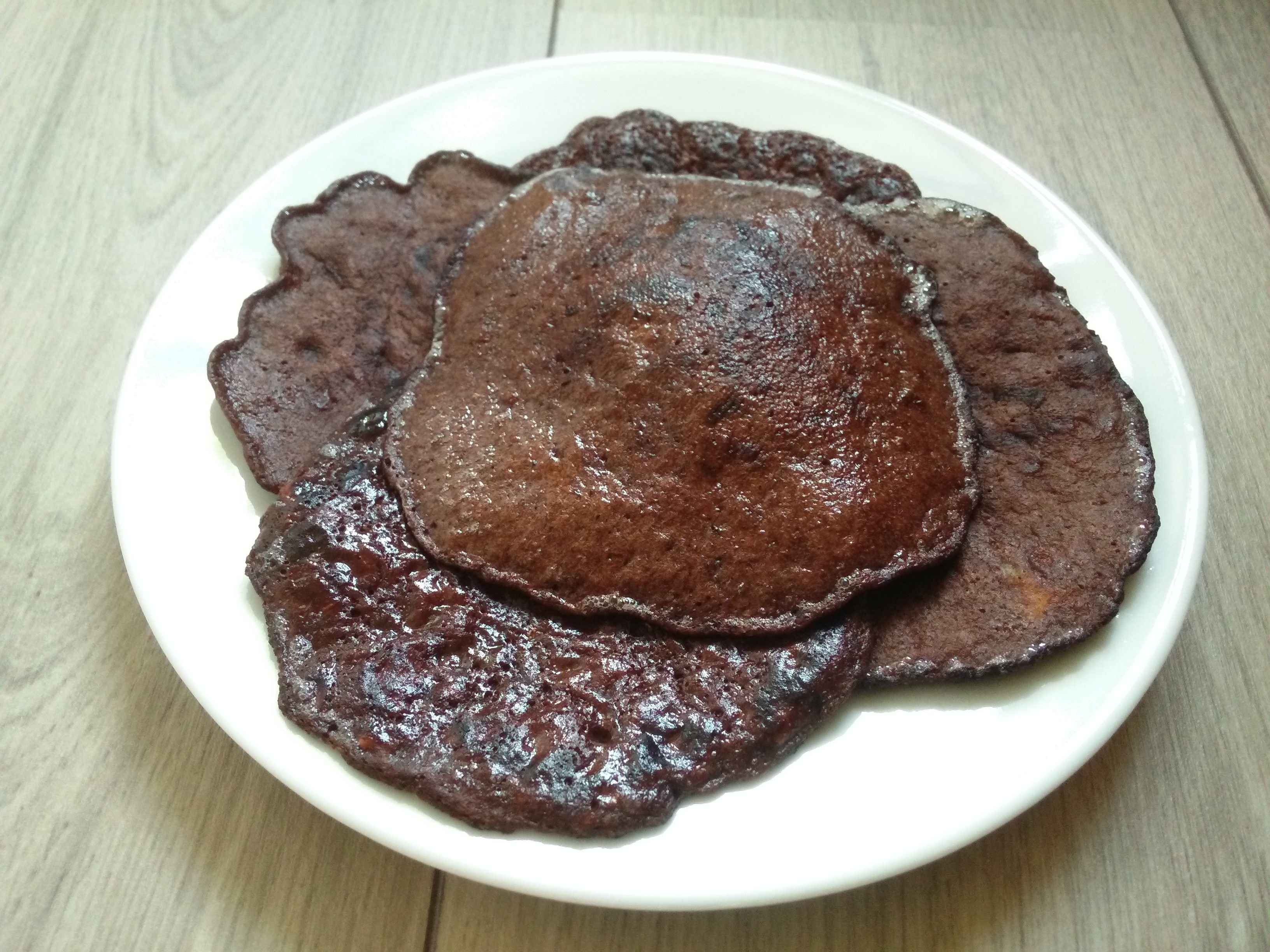 What's better than chocolate mint?
You might not know this about me, but I love the chocolate mint combination. I have often been annoyed by the Netherlands and its apparent hate for the taste. I don't understand why it's not popular here. I've been to Scotland, where they even had chocolate mint ice cream for Cornetto and Magnum! Something I can only dream about here.
Anyway, you might remember my chocolate mint cake. It's still one of my favorite creations so far. I also tried to make a chocolate mint truffle, which worked out quite nicely aswell, but I don't think I shared the recipe yet. A little while ago, I ran into this recipe and I very much wanted to try it for myself.
Chocolate mint pancakes? Sounds a bit weird, but hey, can't hurt to try! I didn't change the ingredients, though I did wing it with the amount of extract. They turned out quite nice, but I don't think I'll make them again. The first two taste really good, but after that, I feel quite full and I'm the only one here who would even think about eating them, so I ate the last part reluctantly. There are better ways to make a lunch for one.
It's still a nice thing to try and if you're making lunch for a couple of chocolate mint lovers, this could be a nice addition. I wouldn't make it your main course though.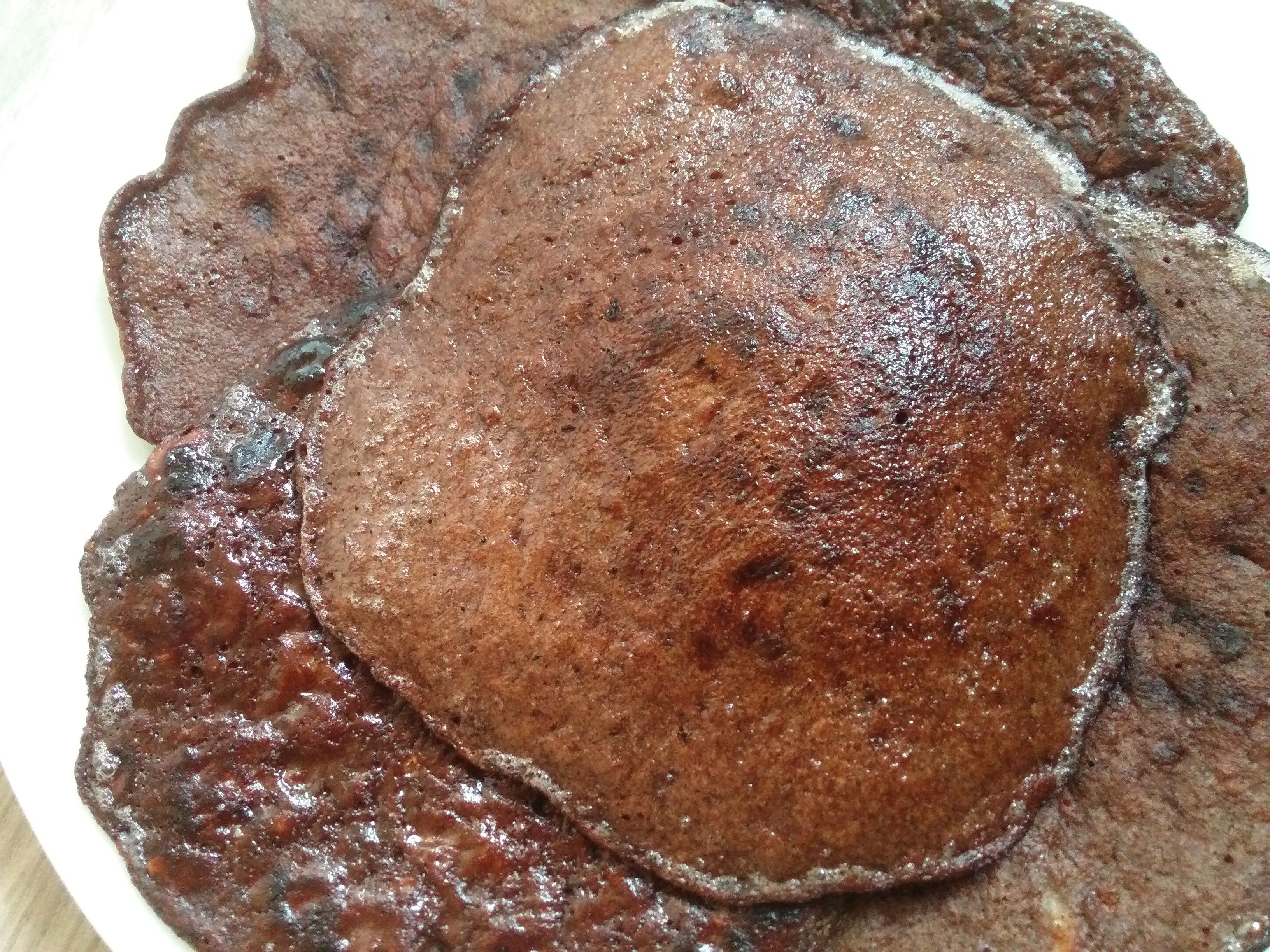 Ingredients
1 Banana
2 Eggs
1 1/2 Tbsp cocoa powder
1/4 Tsp peppermint extract
Pinch of salt
Directions
Mash the banana and then add the other ingredients. Stir until well combined.
Heat up some oil in a skillet and bake the pancake on both sides, until brown and pancakey.
Enjoy!
---