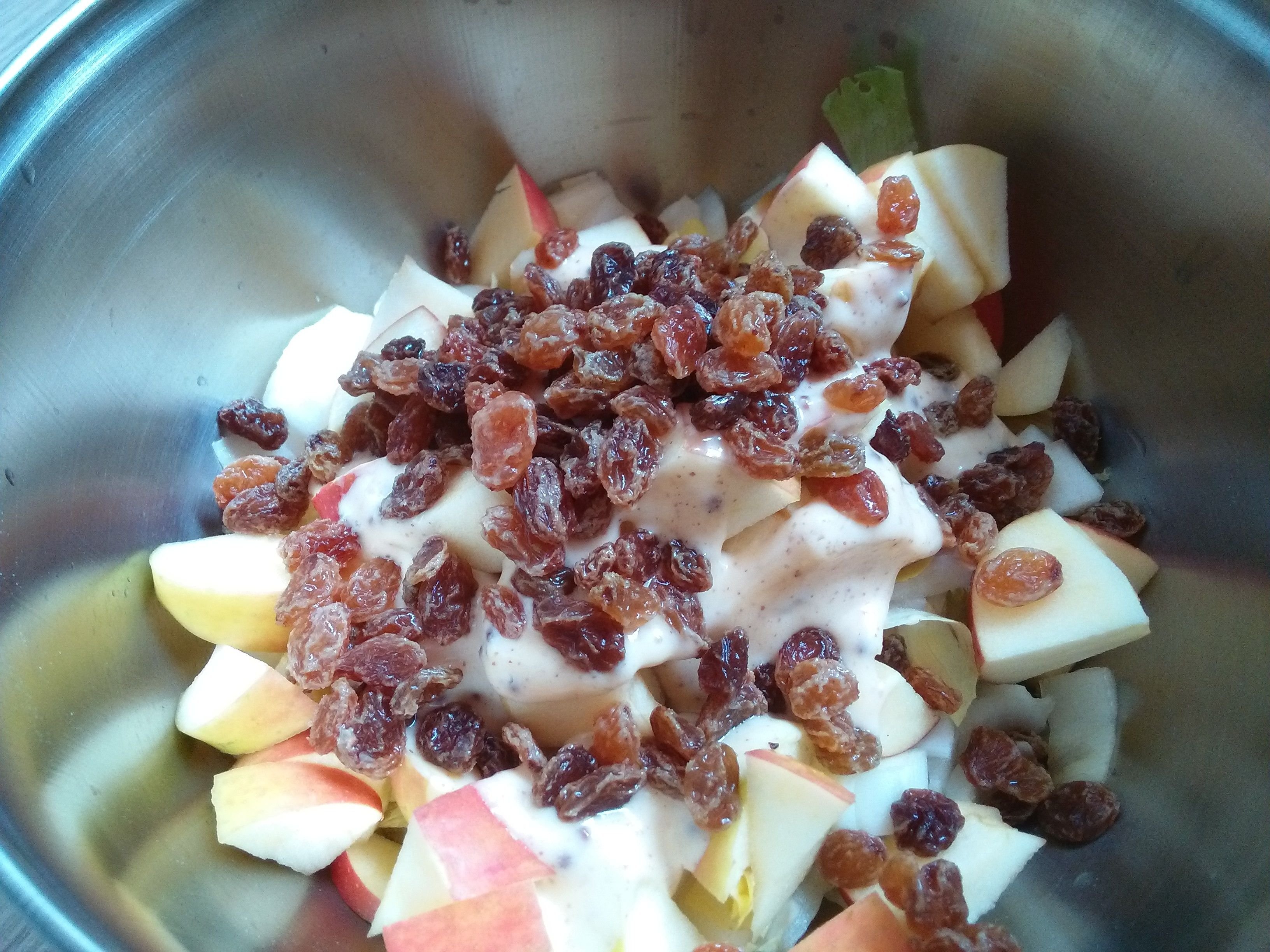 I don't think I've ever heard that English word before…
To write this recipe, I had to check what the English word for 'Witlof' was. Google tells me it's 'Chicory', but it then procedes to also show me many pictures of a flower. Just to make sure you know what I'm talking about, I'll snap a picture and share it at the end of this post.
Anyway, I learned to make this salad from my mum when we were on a little vacation a couple of months ago. It's an easy lunch salad which I like, because it lets me skip bread. It just needs a few ingredients and you can add anything you have as a leftover, if you want. In this case, I added some leftover lettuce.
Ingredients
For one to two persons, scale up as needed
1 Chicory
1 Apple
Pre-soaked raisins (to taste)
Honey-mustard salad dressing
Directions
The directions are easy: Cut everything up in smaller pieces, add the pre-soaked raisins and salad dressing, mix it all and you're done!
---
This article was first published on my Steemit blog.