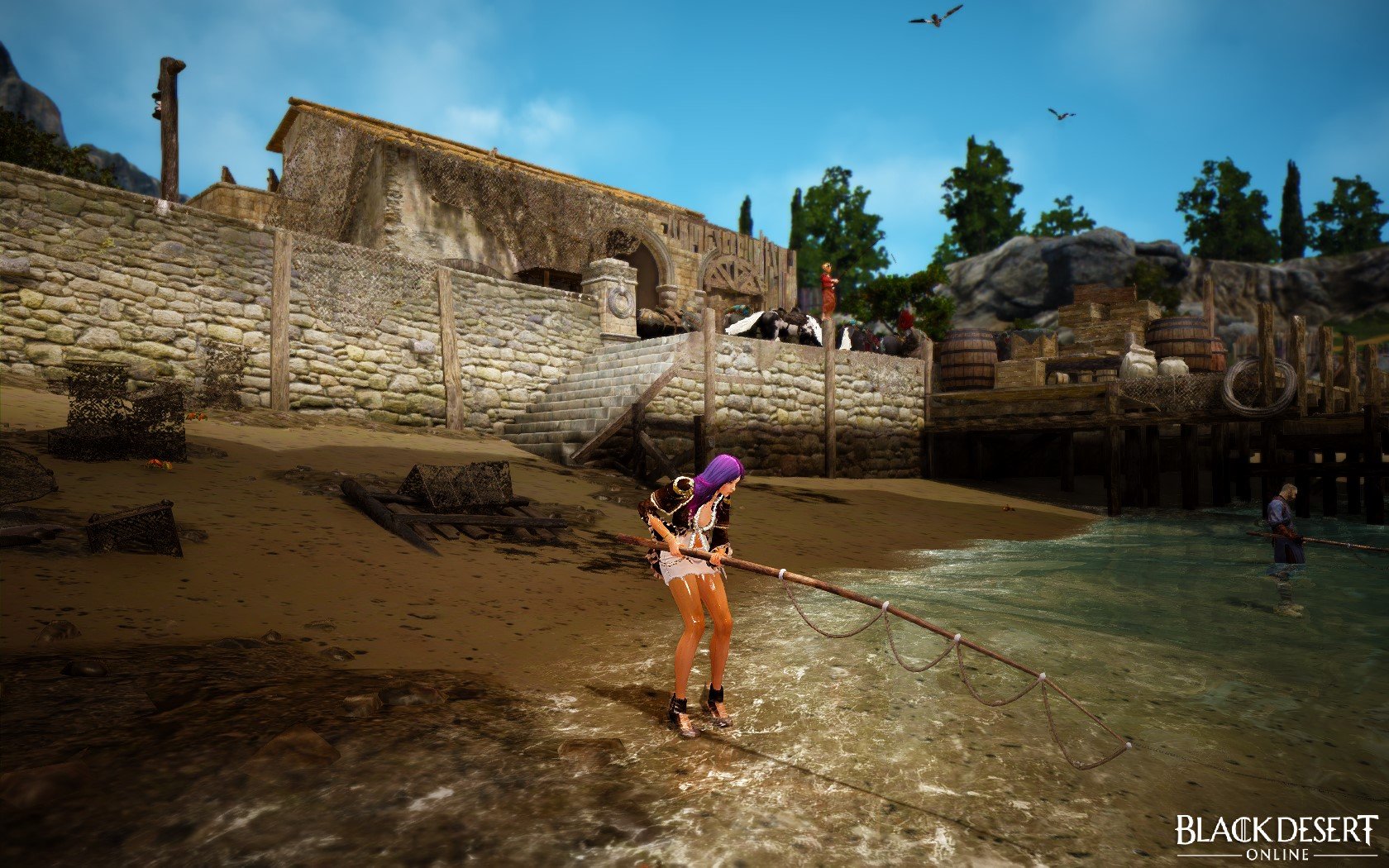 Just a little chat about my adventures in Black Desert Online.
I am currently fishing. Oh yes, fishing. It's not outside though, it's inside Black Desert Online.
The game is still very much confusing to me, but at the very least I know how to fish. Turns out, you can also fish automatically, without having to do anything yourself. It just takes a couple of minutes extra per fish. So my character is now fishing while I'm writing this.
What I can do with the fish I catch? Well I have no clue honestly. For now, I just dry them and sell them at the marketplace. Can never hurt to have some extra silvers lying around, right? I want to get into cooking, but it requires some research, so I've put that on hold for a bit.
My current goal is to learn to repair my own gear from my own home. I basically have to talk to this blacksmith enough to make him like me loads and then he'll tell me his secrets! I'll get there today, not a problem. It's just a matter of gathering enough energy.
Energy was my goal yesterday. Many things (including gathering and making people like you) require energy. You only have a limited amount of it and it regrows one point every three minutes. Gathering requires one point and making npc's like you more requires anywhere from 2 up to 15 or more (I'm only at the starting area, so I'm not sure how high it will go). If you have a bed inside your house, you can lie on it and you'll regain energy twice as fast. Meaning yesterday was all about the furniture guy liking me enough to sell me a bed!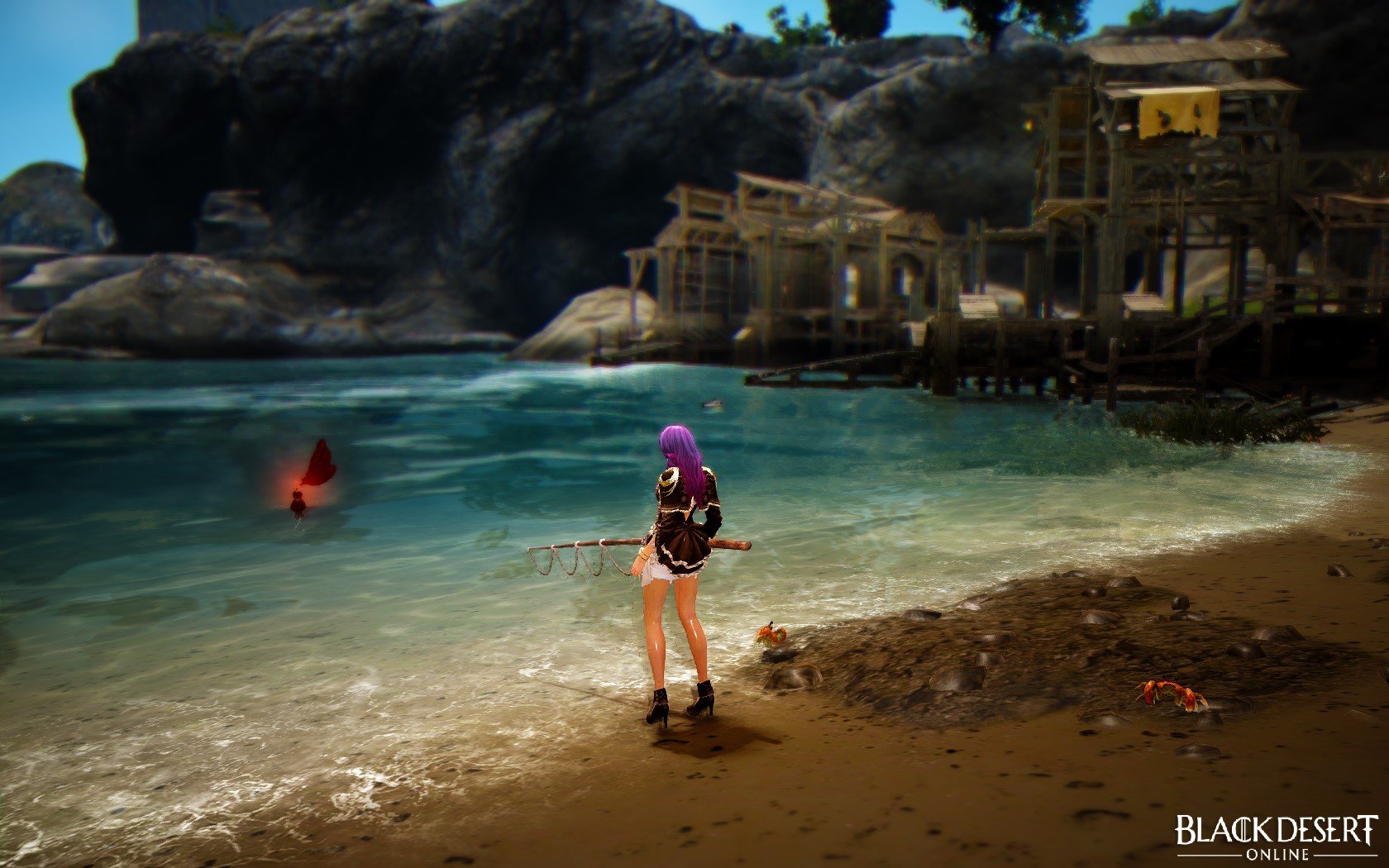 I just drained my energy, talking to the blacksmith. However, I don't want to lie on the bed doing nothing, so instead, I'm fishing and regaining energy slower. No problem, I'm making some cash instead.
For some reason, all the frustration and complicatedness of Black Desert has not dettered me from playing any further yet. Part of it is because my boyfriend really wants to continue it. Another part is that it is so huge. Sure, I'm still casting random skills while fighting and yes, I hardly know anything about anything. We're slowly learning though and you can definitely lose yourself in any small part of the game. There's so much more to learn and so much to explore!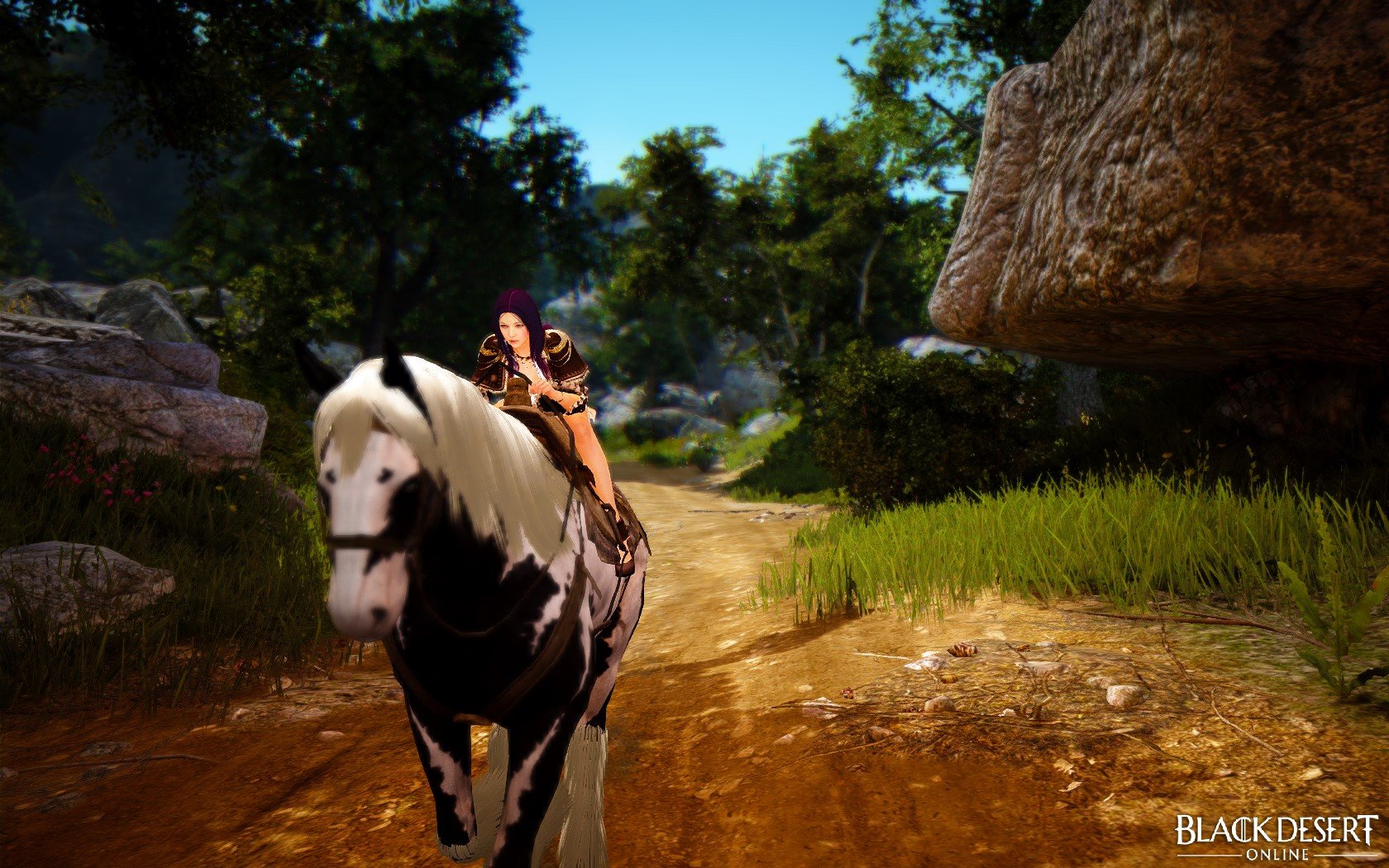 I'm all for exploring new places, so I hope I'll get the hang of my skills a bit better and we'll explore more of Black Desert's world. Yesterday, we took a little trip to one of the major cities, after which we returned to the smaller town, our safe haven (for now), to continue learning, before we travel more.
The big city looked pretty awesome, though most of the game does. I didn't take enough screenshots of it yet, so here's just one from the little introduction movie.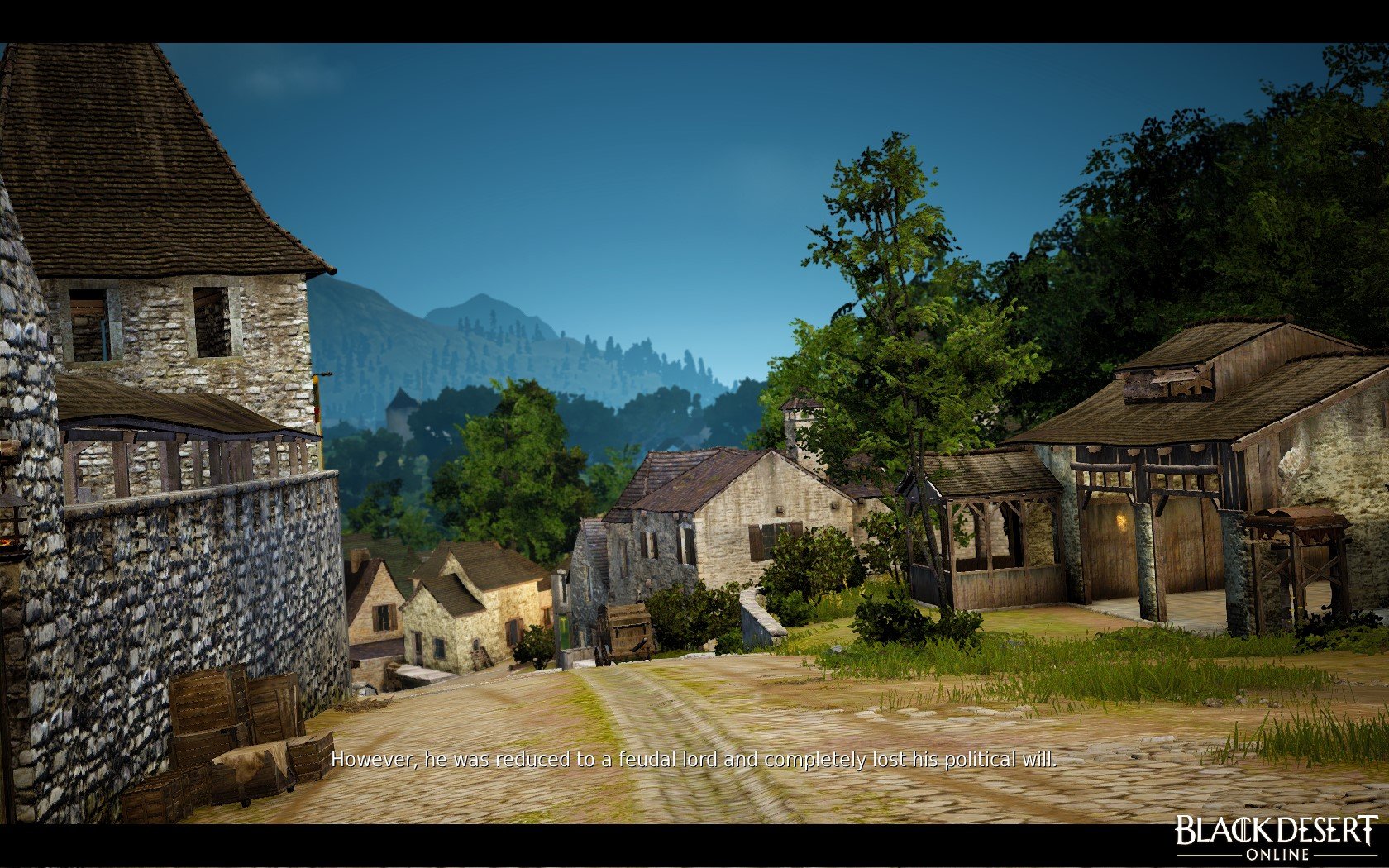 I'll get back there one day to show you more of this place. Before I do that though, I should show you the town we are currently staying in: Velia. It's where we are slowly learning more about the game. I will do so in a future post.
---
Thanks for reading my post! You might like to check out my gamer shirts:
Available in many variations here*, here*, here* and here*.
*These are affiliate links. If you make a purchase through these links, I will earn a little extra as an addition to my small designer fee.