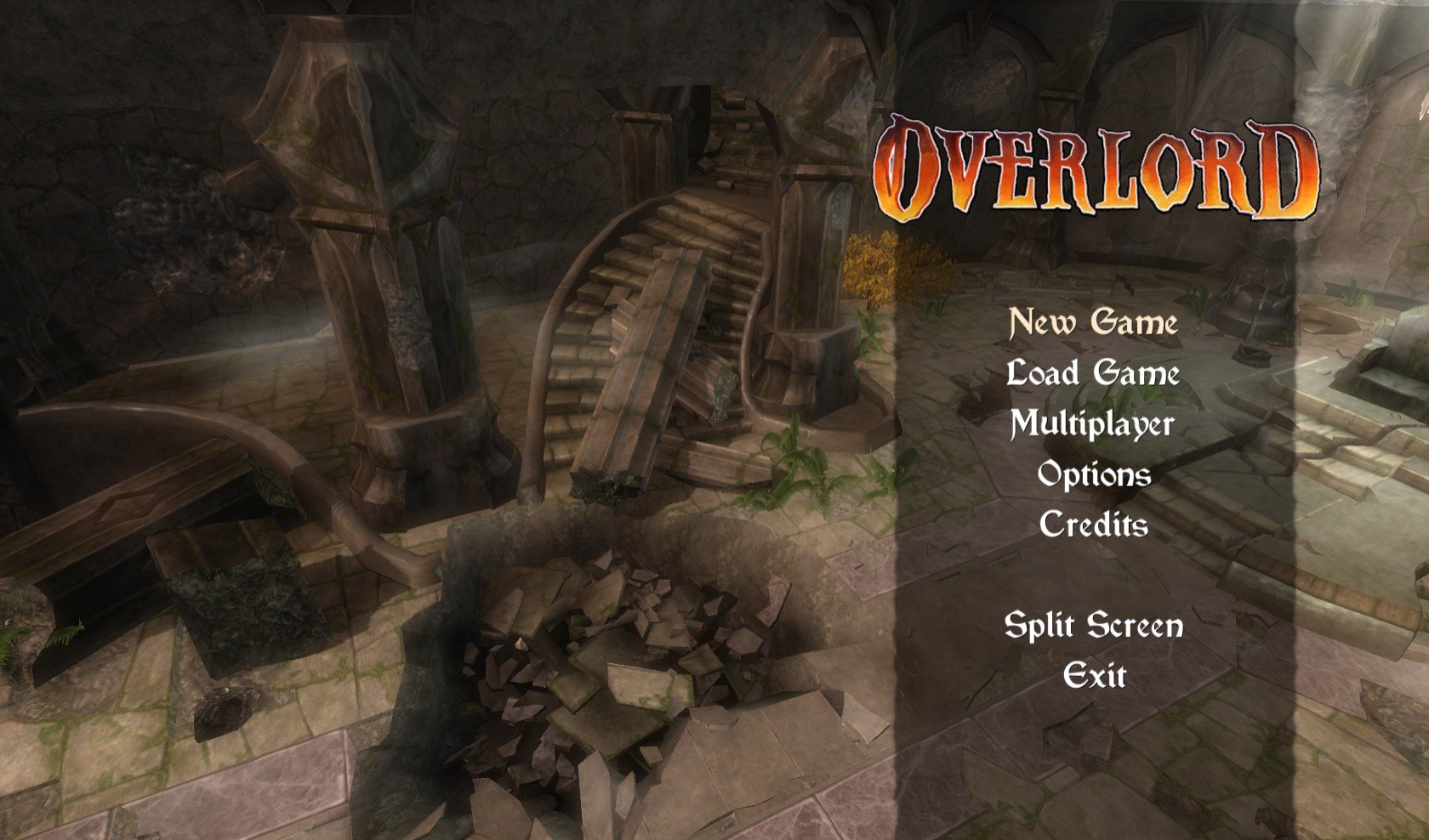 I won a giveaway contest on Steemit! It gave me a gamekey to the game Overlord, here's my first adventure into the game.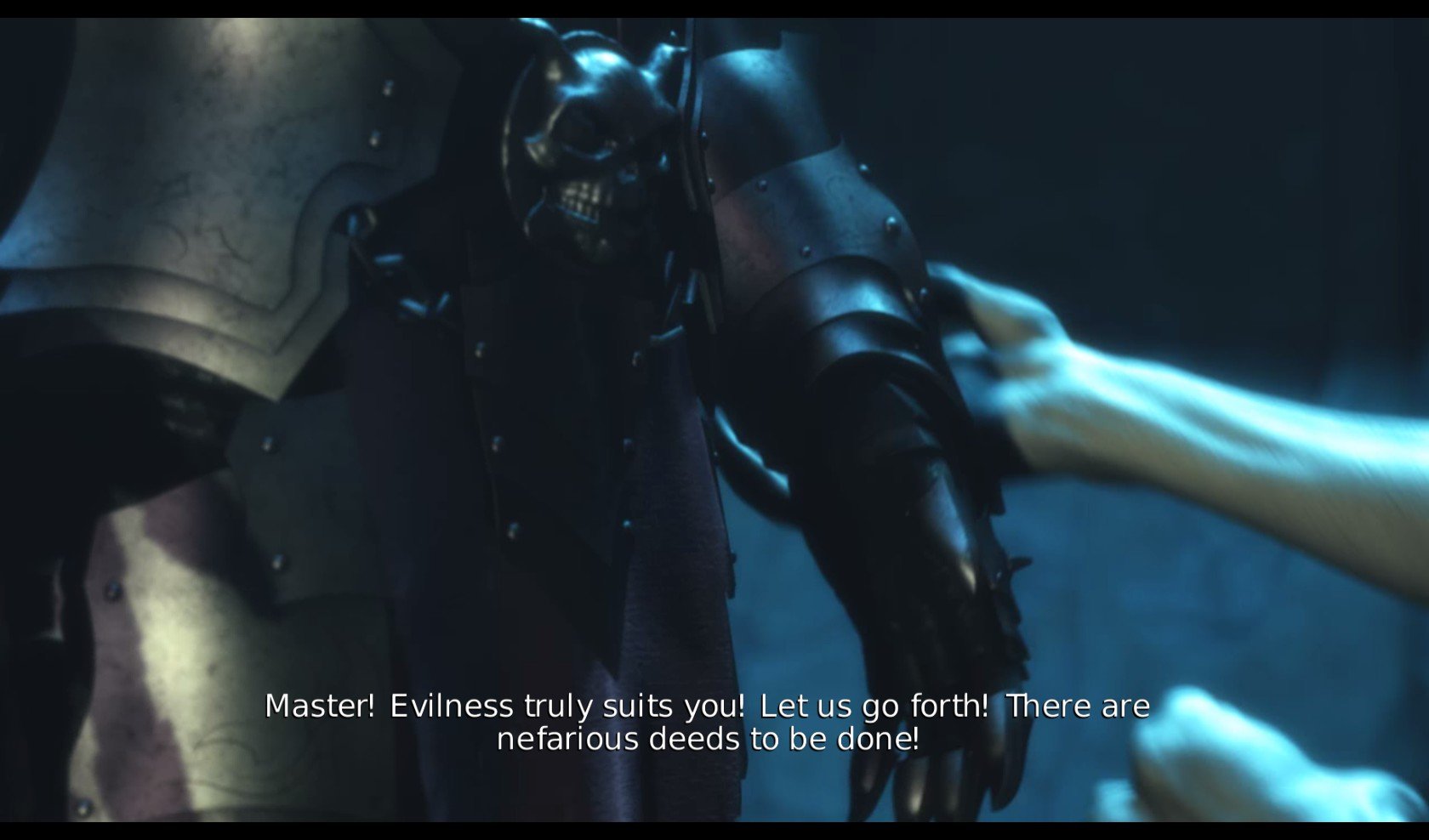 The minions start by giving me a couple of compliments as I wake up. Exactly as they should.
There I am! So that's where the Lich King got his dress-code!
My helper, Gnarl (which was also the answer that won me this game) continues to tell me he is a minion master. Surely he must be mistaken though, as everyone knows, since the original Guild Wars, that I am, in fact, the minion master.
No matter, I forgive him!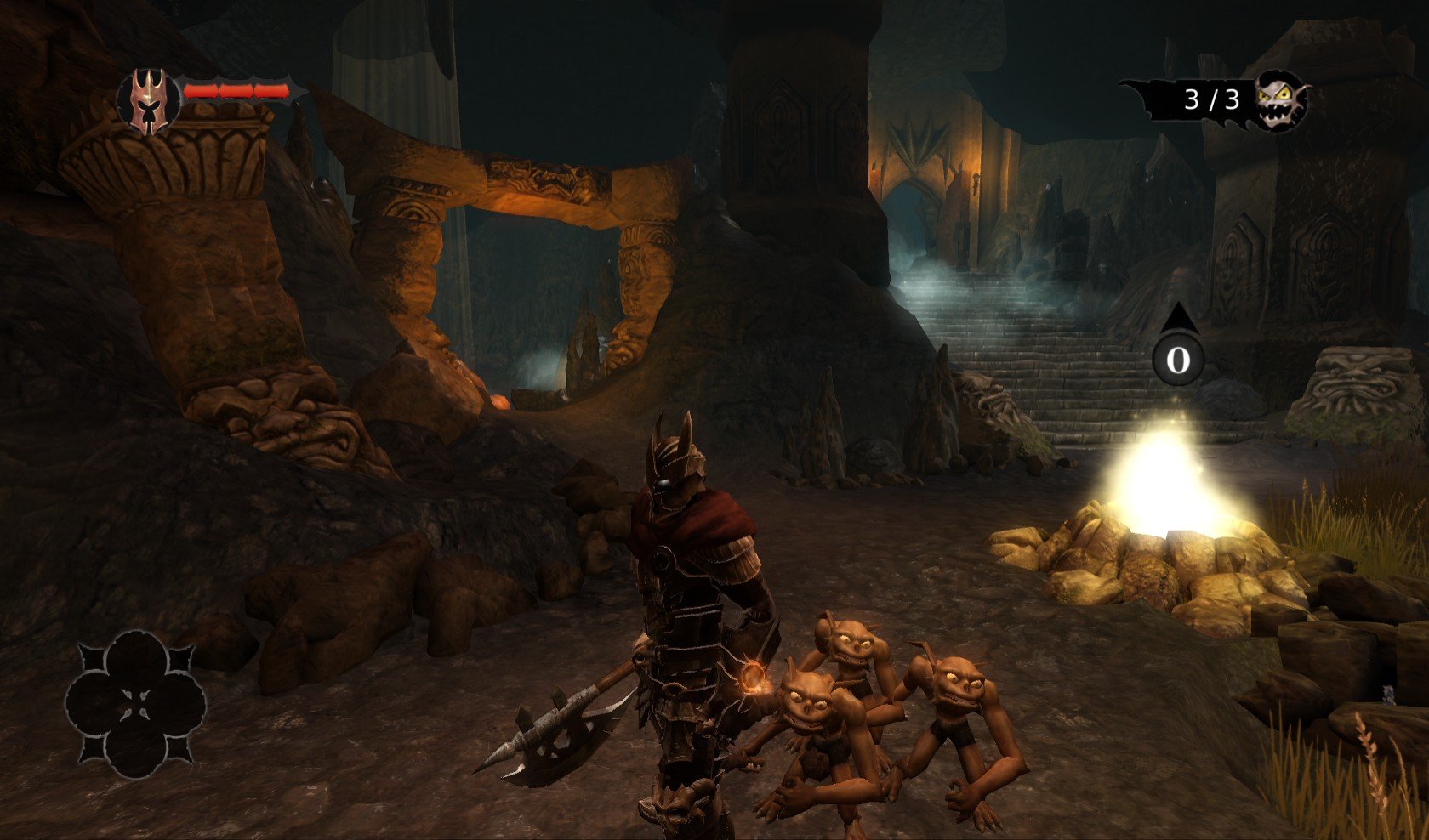 He procedes to tell me how I can summon some minions to help me out. Look at them, following me closely. I will be sure to protect them (or maybe send them to their deaths, if it benefits me, but don't tell them I said that).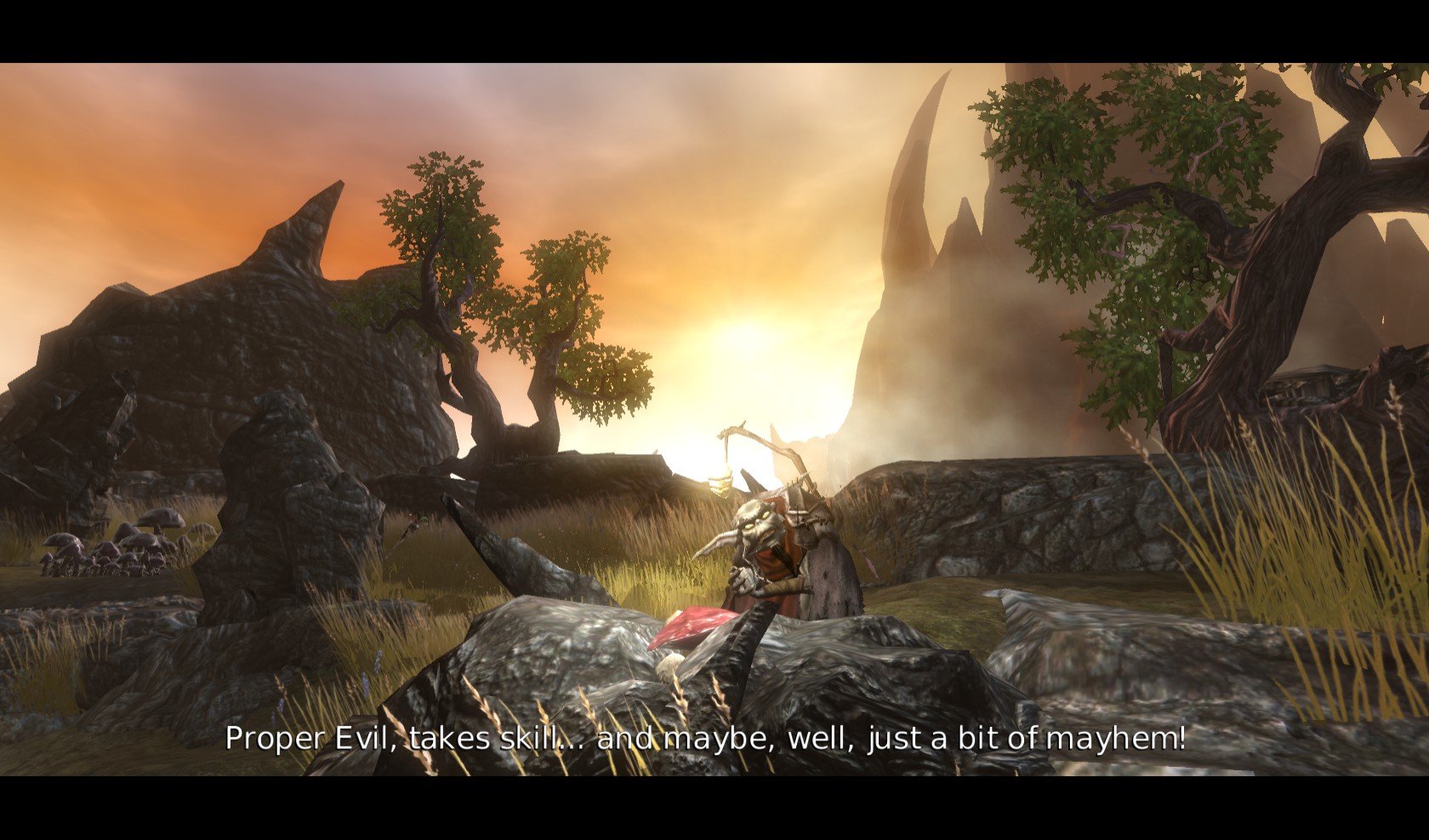 Gnarl teaches me how to fight next, before I go out into the big bad world where I am the biggest and baddest.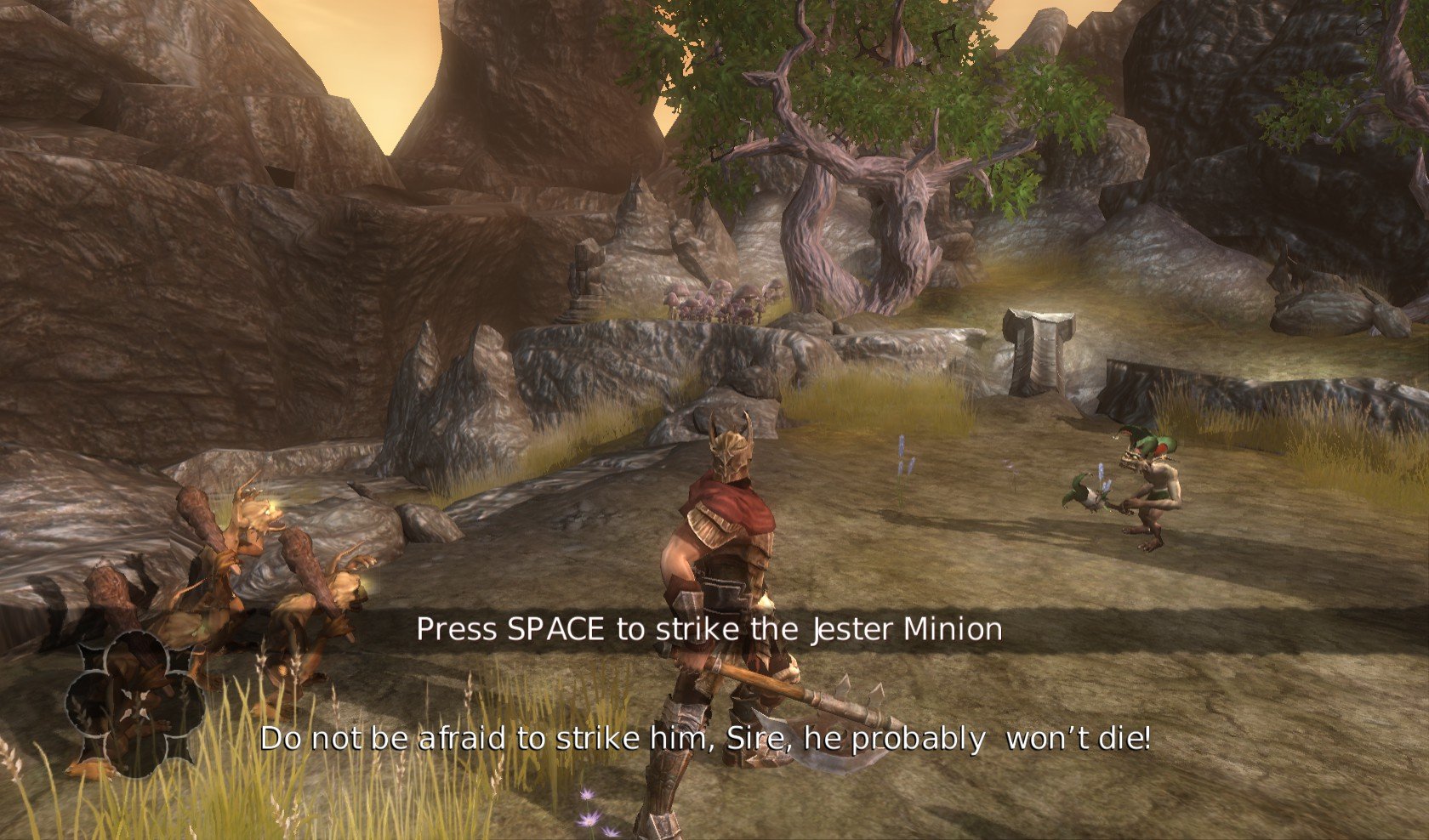 He wants me to attack this jester, while my minions cheer me on. Not a problem!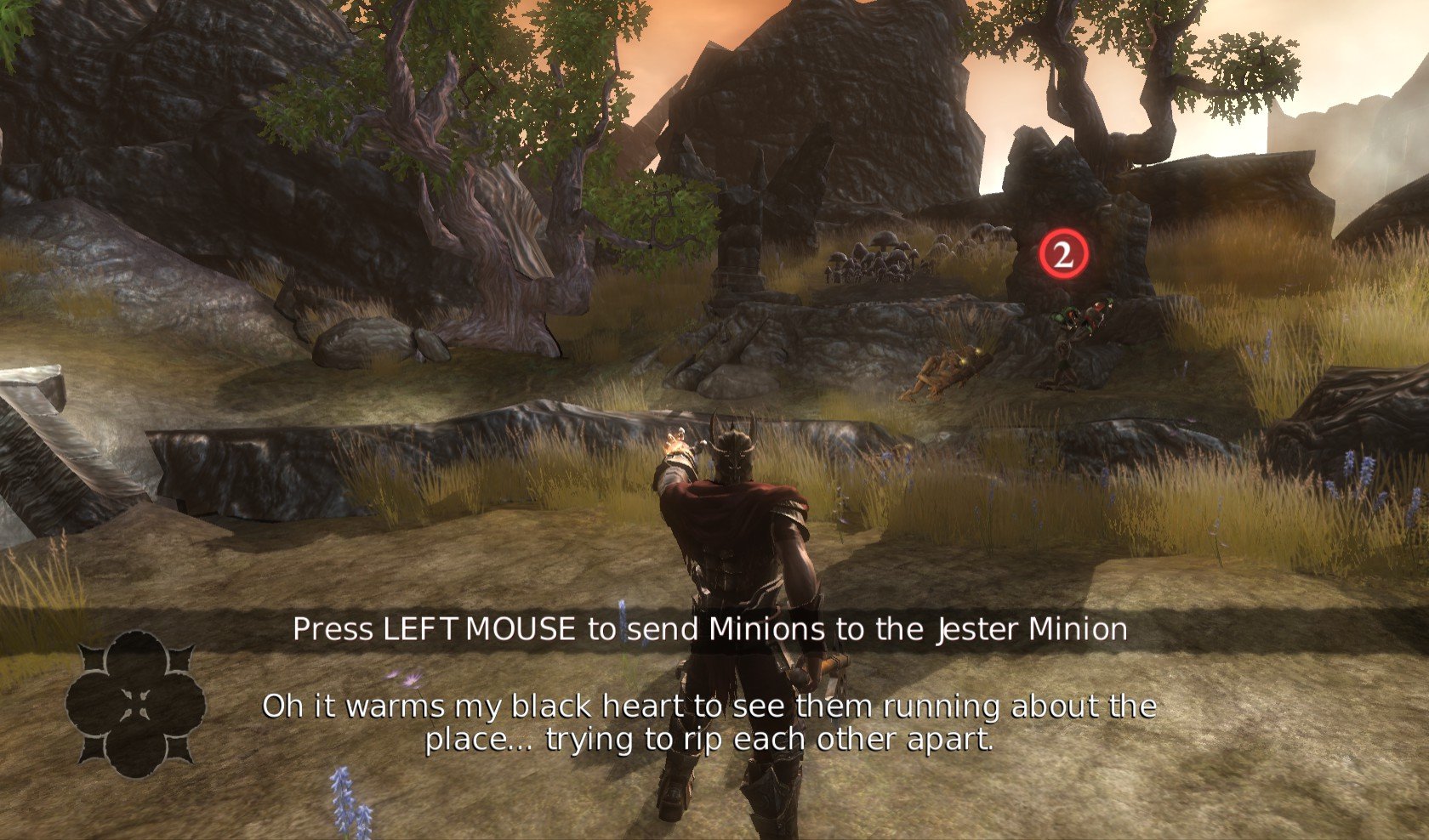 Ofcourse, I am too awesome to finish off a simple jester, so I send my minions after him instead.
Enough playing though! Off to the throne room.
Apparently, it has been partially destroyed and I need to find and return its energy source!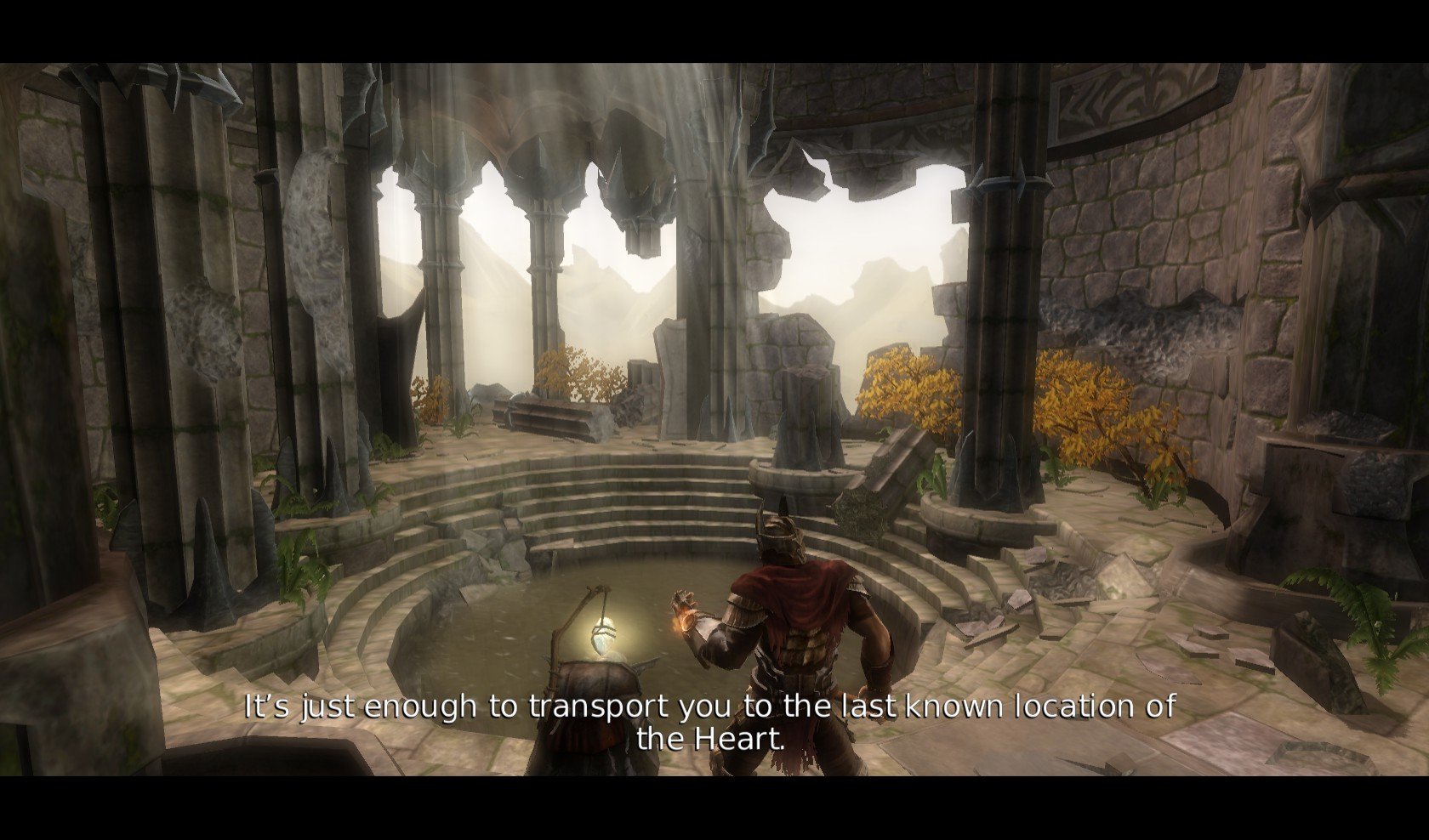 This little puddle here is supposed to teleport me to its last known location… What could possibly go wrong!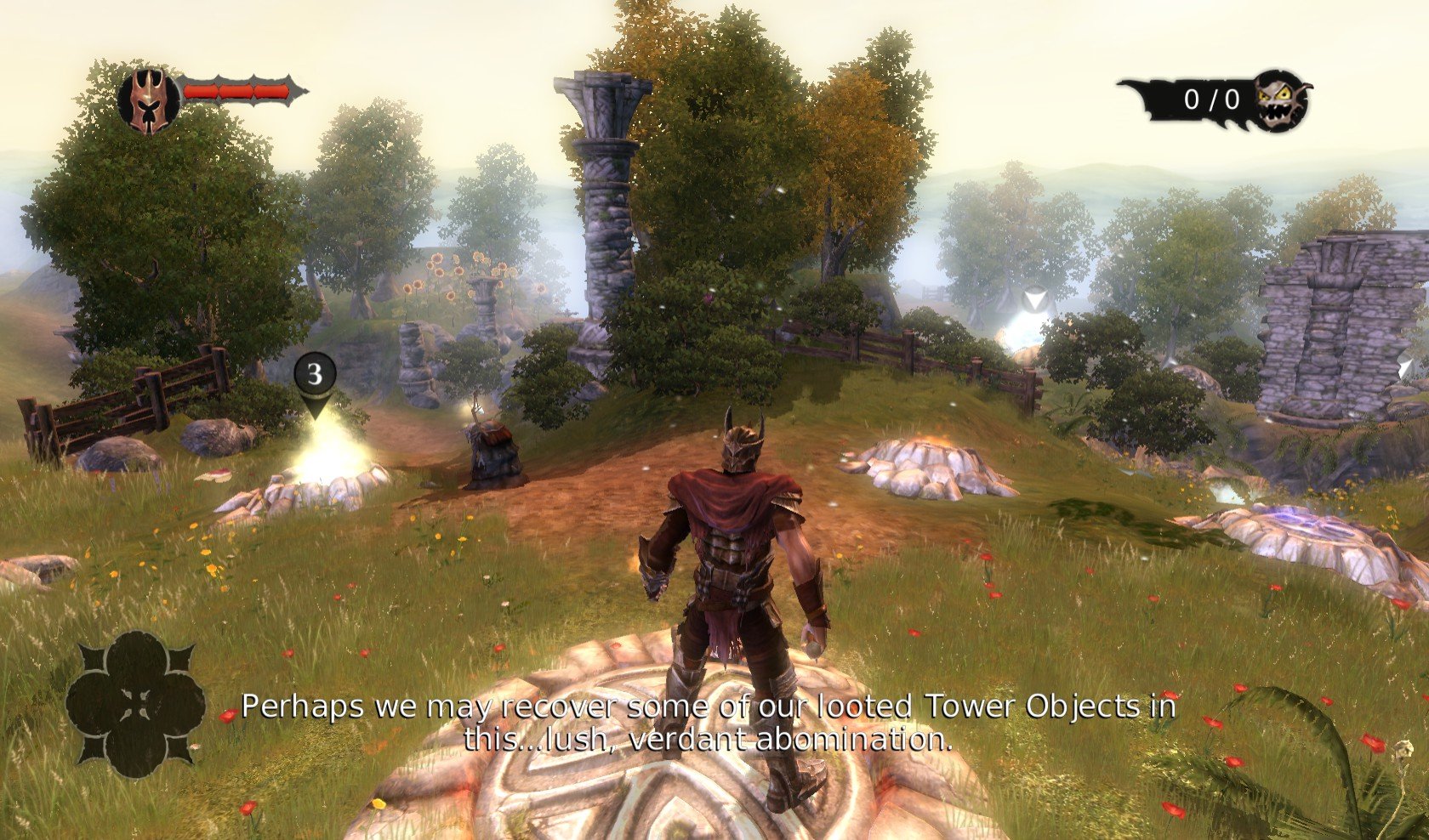 Oh my gosh! Look at this beautiful place! Ehm, I mean this horribly lush place of horribleness…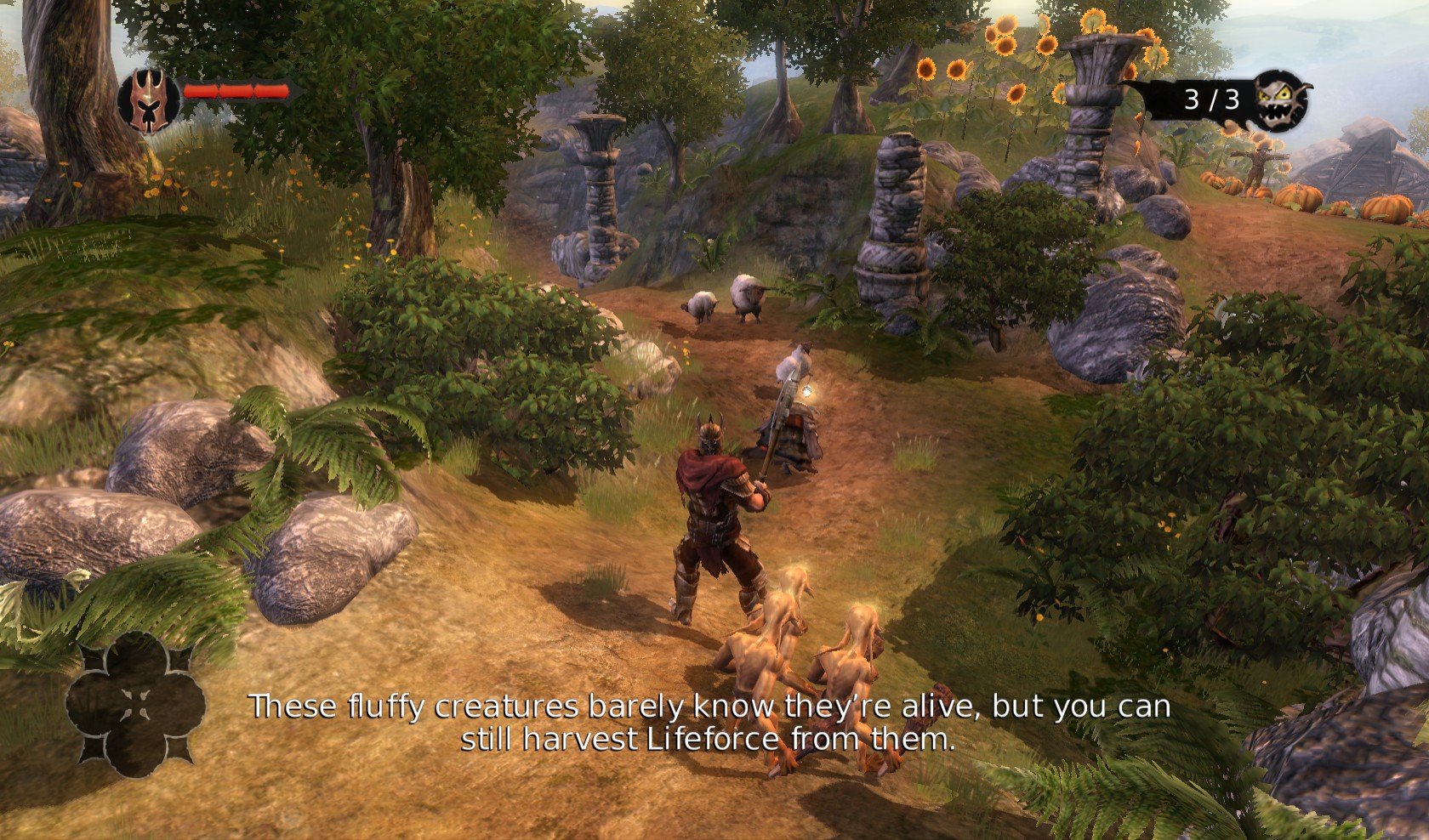 How cute! Wait, I have to kill them? Oh my gosh, it's hard being evil.
Gnarl really is a joker though, which makes all this killing a lot easier!
Oh look! I found a crazy farmer/scarecrow, scarefarmer! Now let's give my minions something fun to do… Pumpkin smashing time!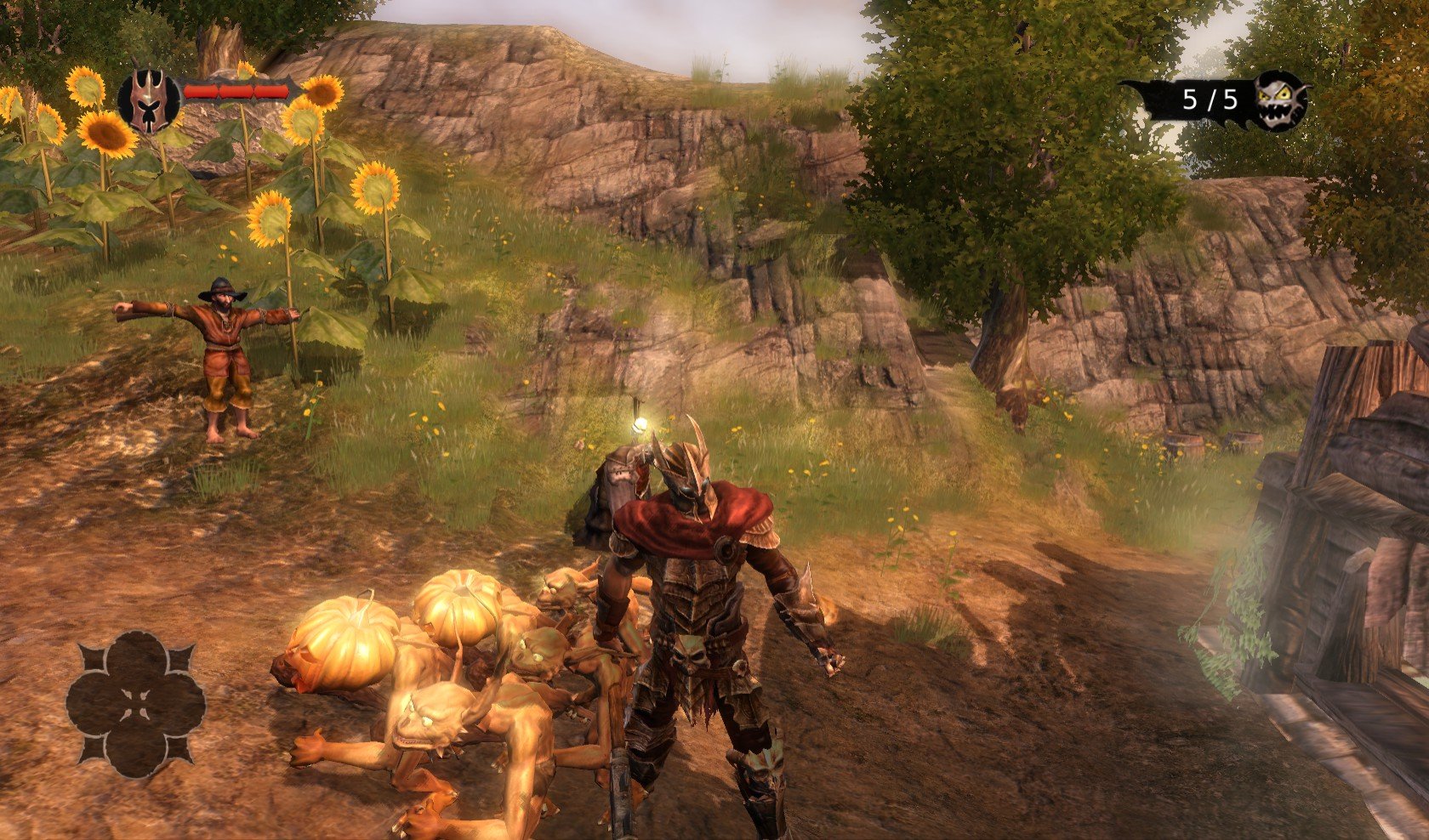 Oh my gosh, they can't take anything seriously!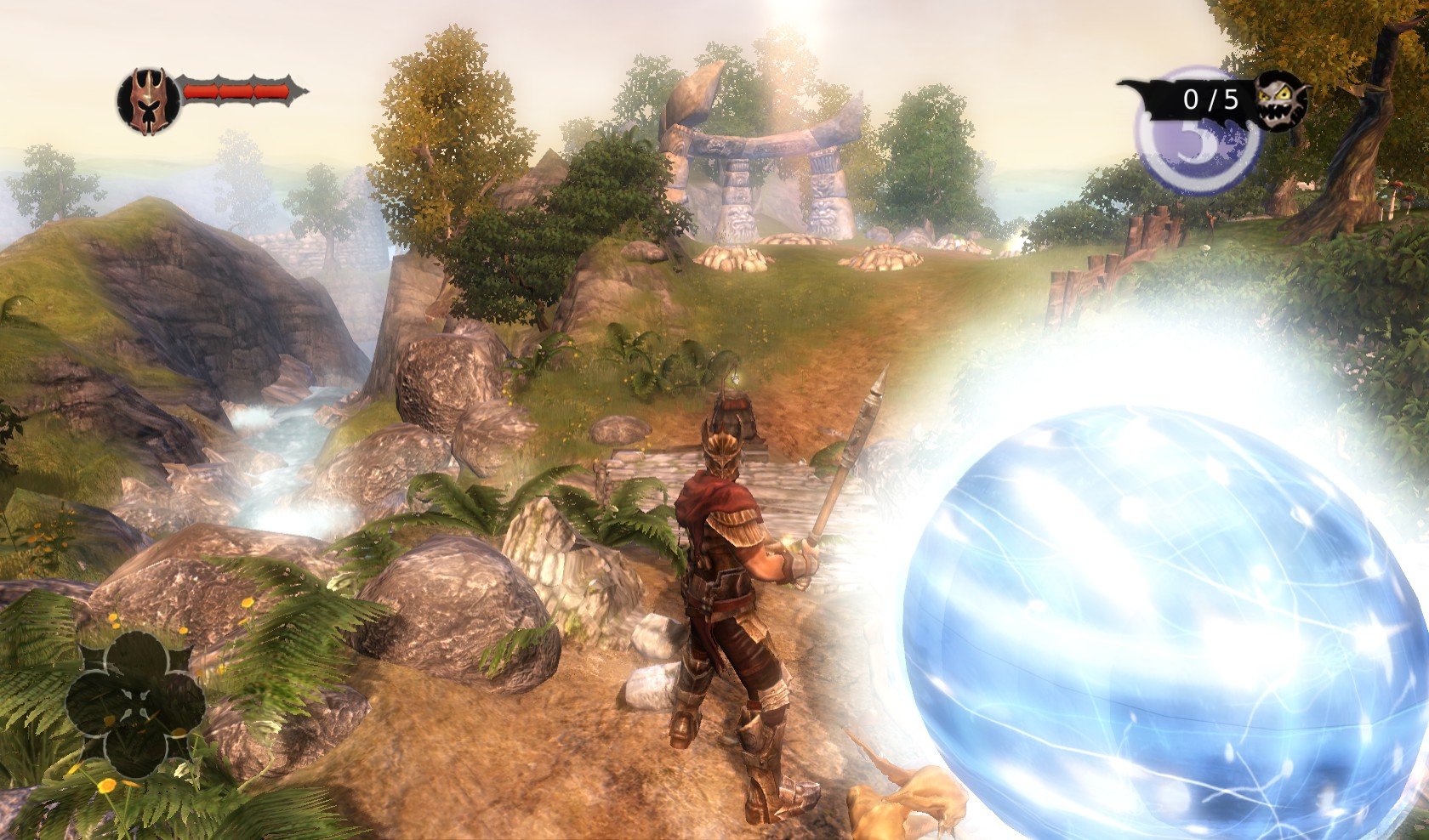 We found the energy source, the Tower Heart! Time to get back!
Before I return to the land of those pesky halflings, I'm going to share some keys I have just learned. Not really for your amusement, but for my own knowledge.
WASD for moving, like most games.
Spacebar for attacking with my axe.
Shift + Left click to send a minion. Hold to send more.
Shift + Right click to recall a minion.
Left + Right click to move my minions around.
Tab to open quests and status (and to shut up the jester).
Alright, I think this post has grown big enough already. I'll leave it here and return with more later!
---
Thanks for reading my post! You might like to check out my gamer shirts:
Available in many variations here*, here*, here* and here*.
*These are affiliate links. If you make a purchase through these links, I will earn a little extra as an addition to my small designer fee.