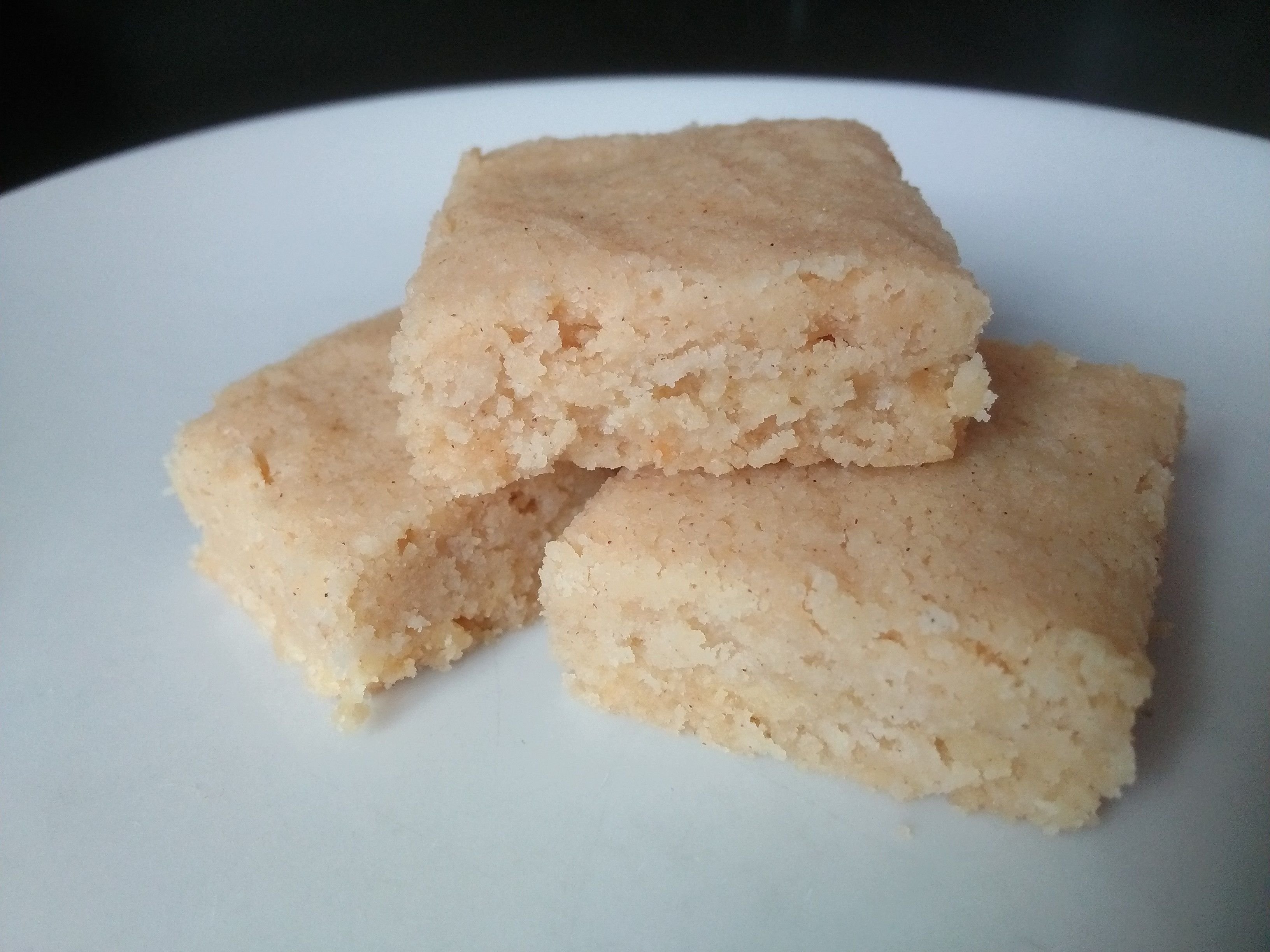 I promised I would share the recipe once I had time to write it down, so here it is!
I made these cookies a little while ago, but hadn't gotten around to writing down the recipe yet. I made some small adjustments to the ingredients, because my batter came out a bit too wet. It should be better now.
Ingredients
200g Flour
60g Sugar
130ml Coconut oil
1tsp vanilla extract
1 egg
100g Almond paste
Instructions
Preheat the oven to 180C.
Mix the egg and split it in half. Mix half the egg with the almond paste and set this aside.
Mix everything else together.
Layer an oven plate with parchment paper.
Split your batter in two.
Spread out half of the batter onto the parchment paper.
Layer this with the almond paste and spead out evenly.
Top this with the other layer of batter.
Take a sharp knife and cut squares in the batter (doesn't have to go all the way through).
Bake in the oven for about 40 minutes.
Take out your giant cookie and grab your knife again.
Cut the same squares in the batter and this time, cut them all the way through.
Let this cool off completely.
This is what the giant cookie looks like when going into the oven: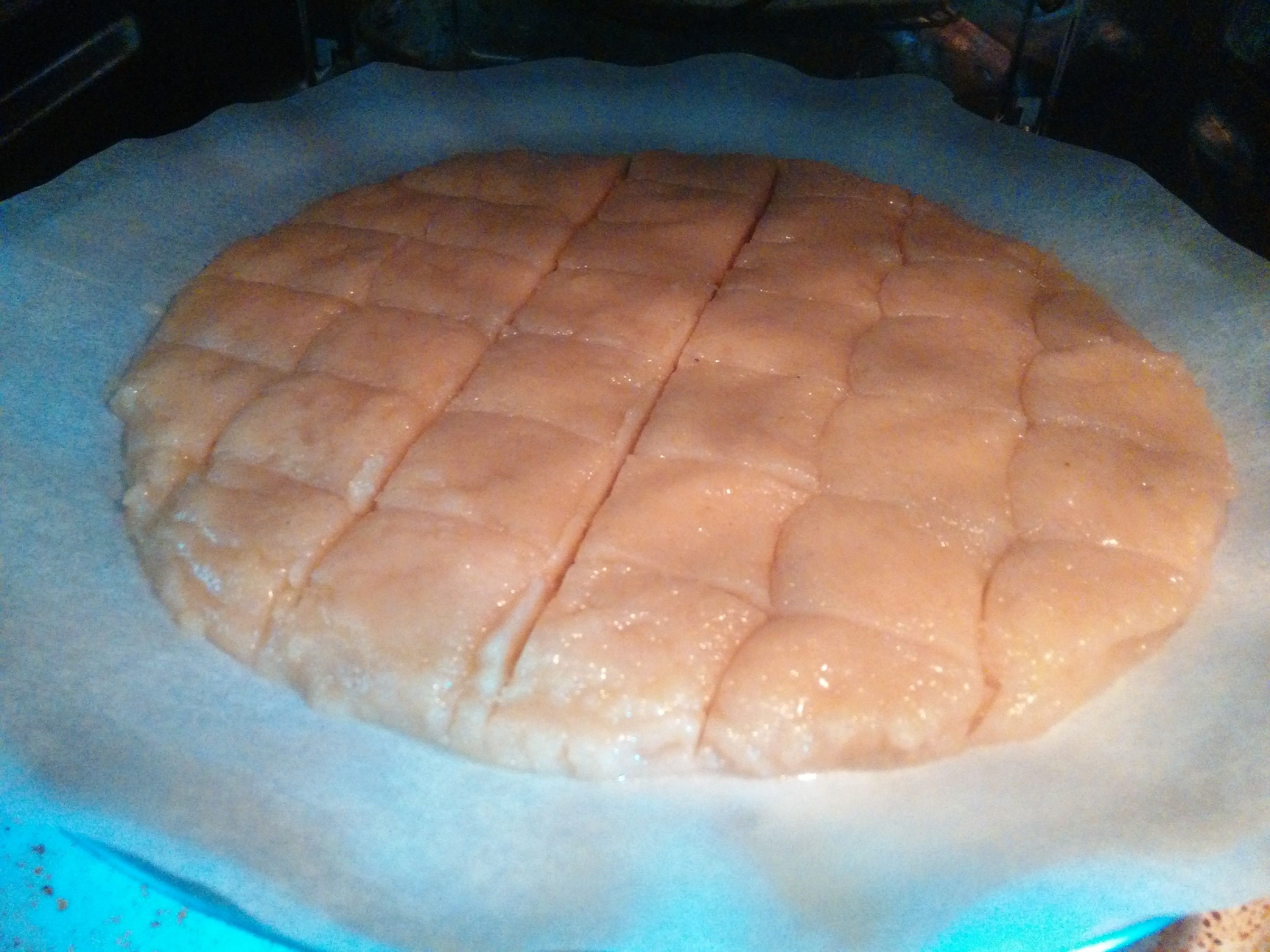 This is what it looks like when it's out of the oven and cut up in smaller cookies: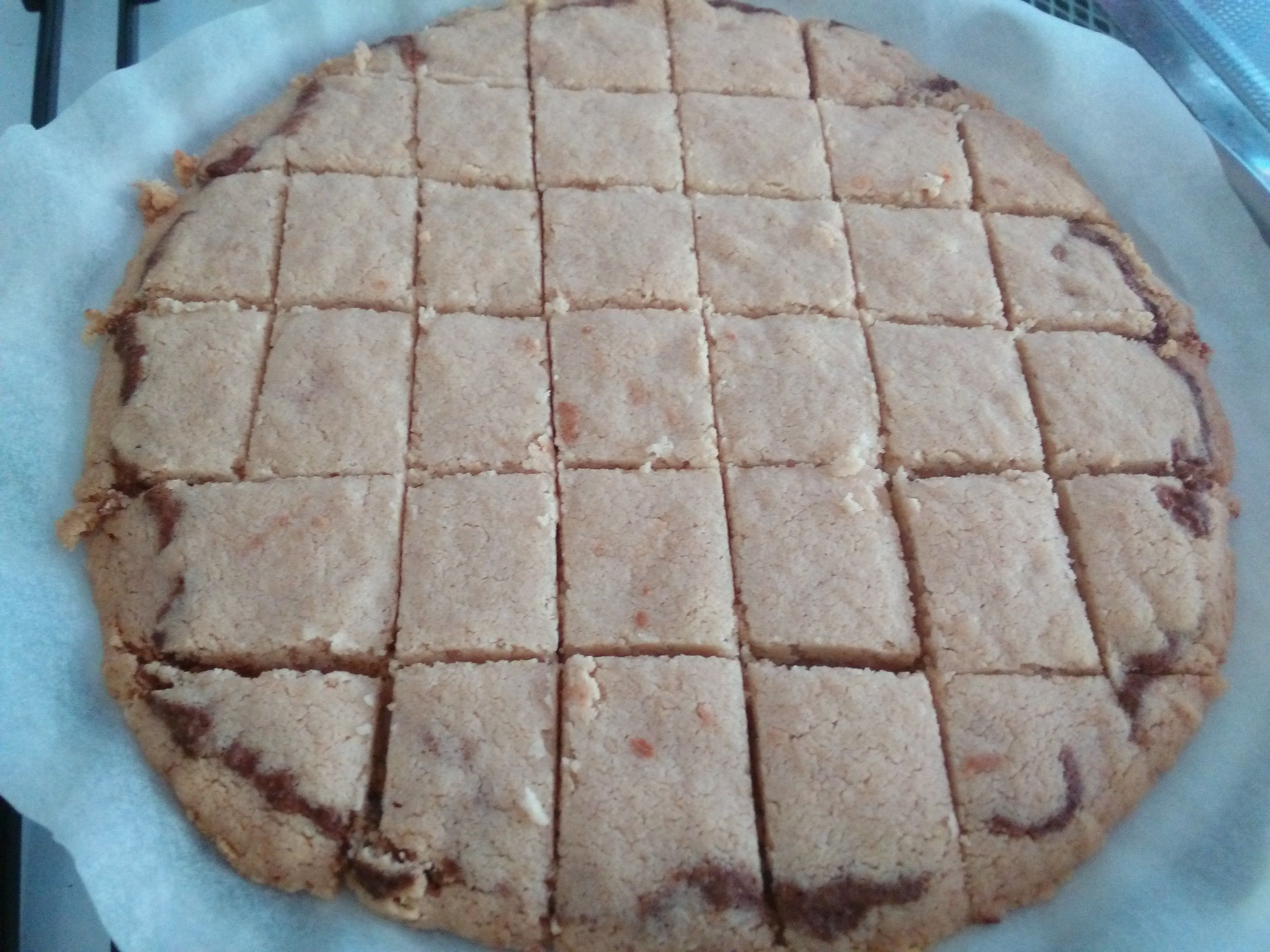 The darker parts are the almond paste that wasn't covered by the batter. Still perfectly edible!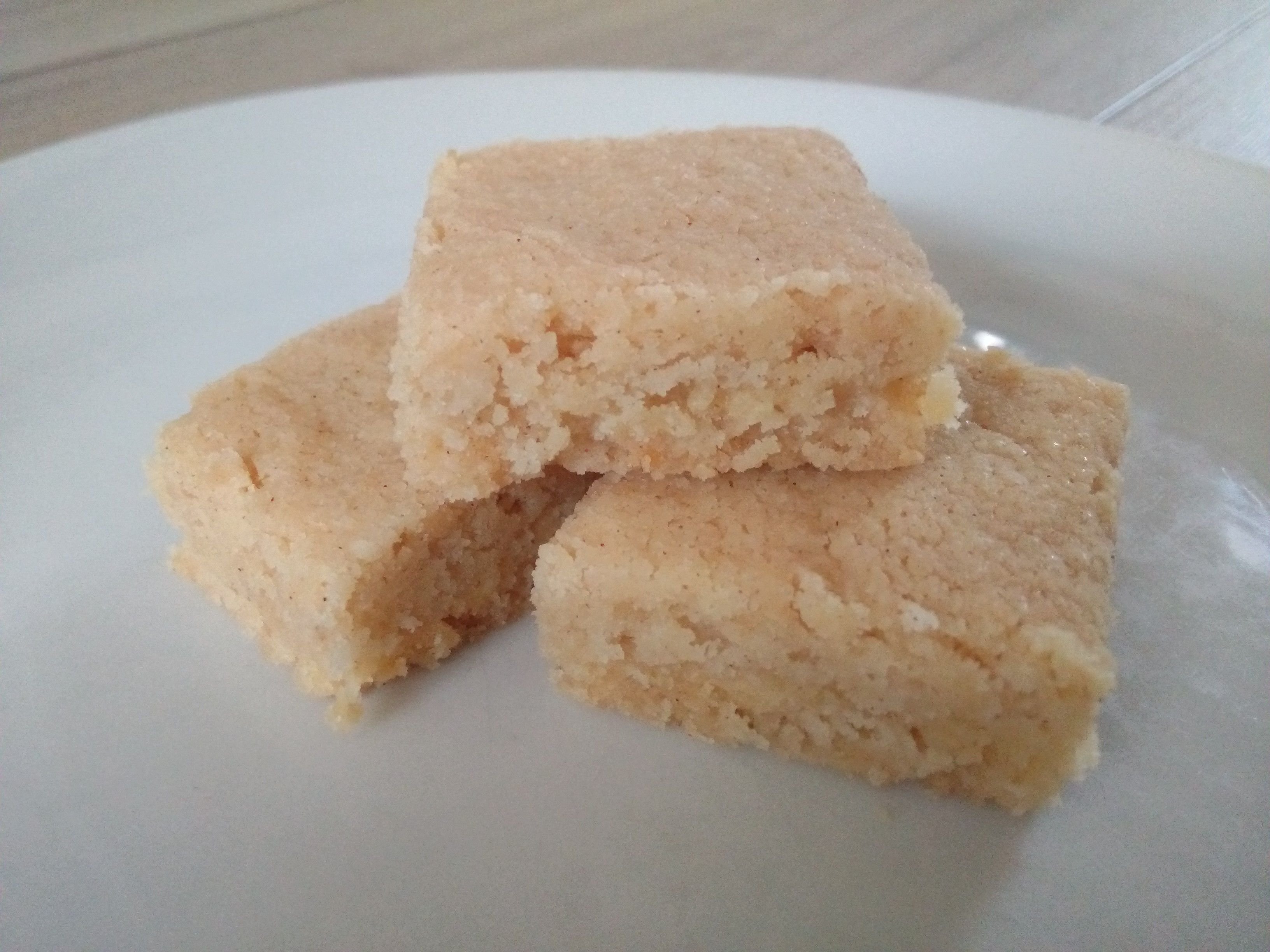 Enjoy!
---