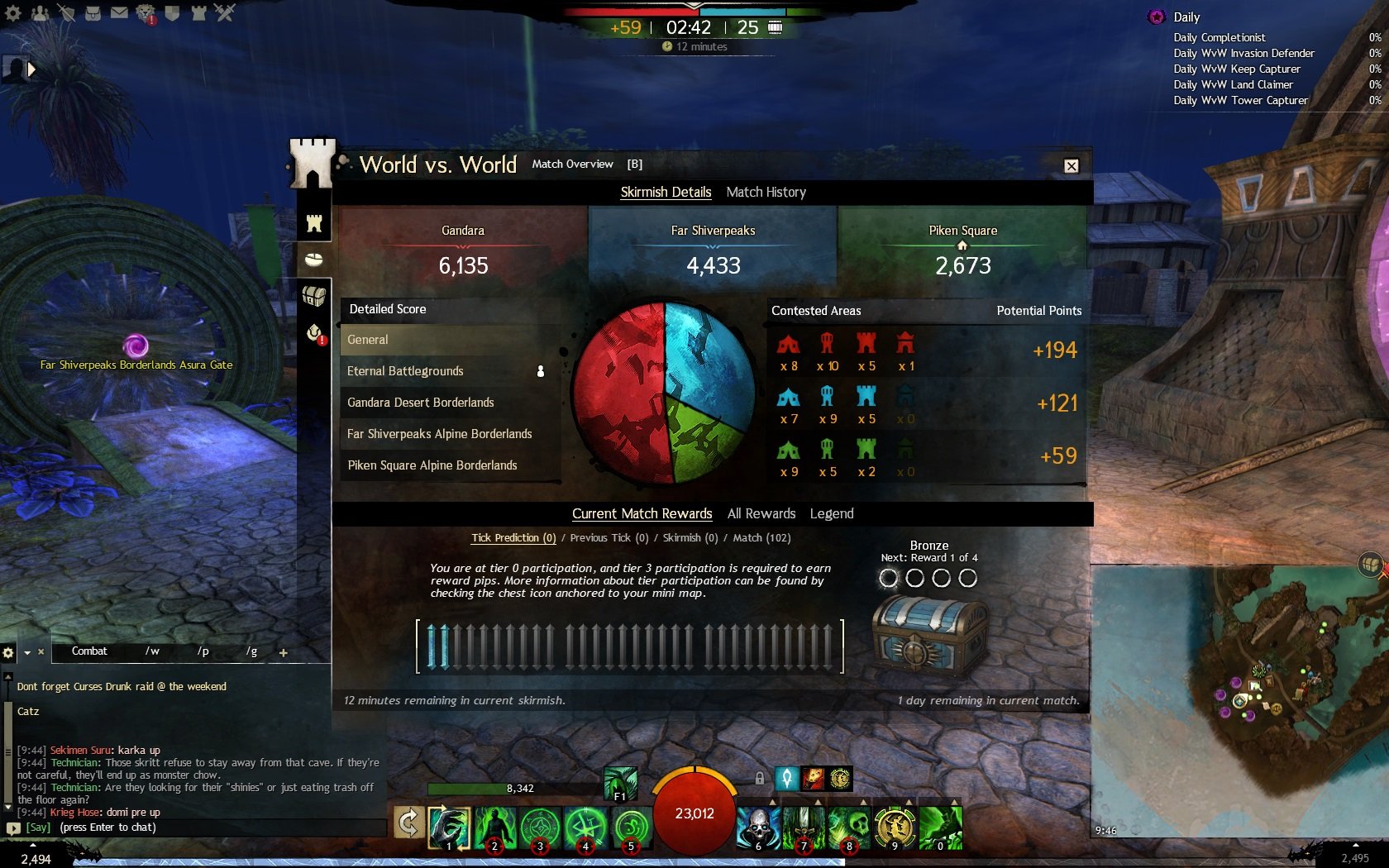 After a long time, World vs World in the MMO Guild Wars 2 finally got some love!
This is something many WvW players have been hoping for for quite some time.
The biggest change by sure is the addition of an extra reward system: Skirmish rewards. By simply competing in WvW, you earn pips for your skirmish reward track. They get rewarded, each time you also get rewarded your reward track points. The only catch here is that you need a minimum of tier 3 participation, which is quickly attainable when you join WvW by simply playing the game.
The skirmish reward track gives rewards once you've earned enough pips. You will gain a variety of things, amongst which is a Skirmish chest. You can have your pick out of a few rewards from this chest, like siege, traps, dye, food, etc.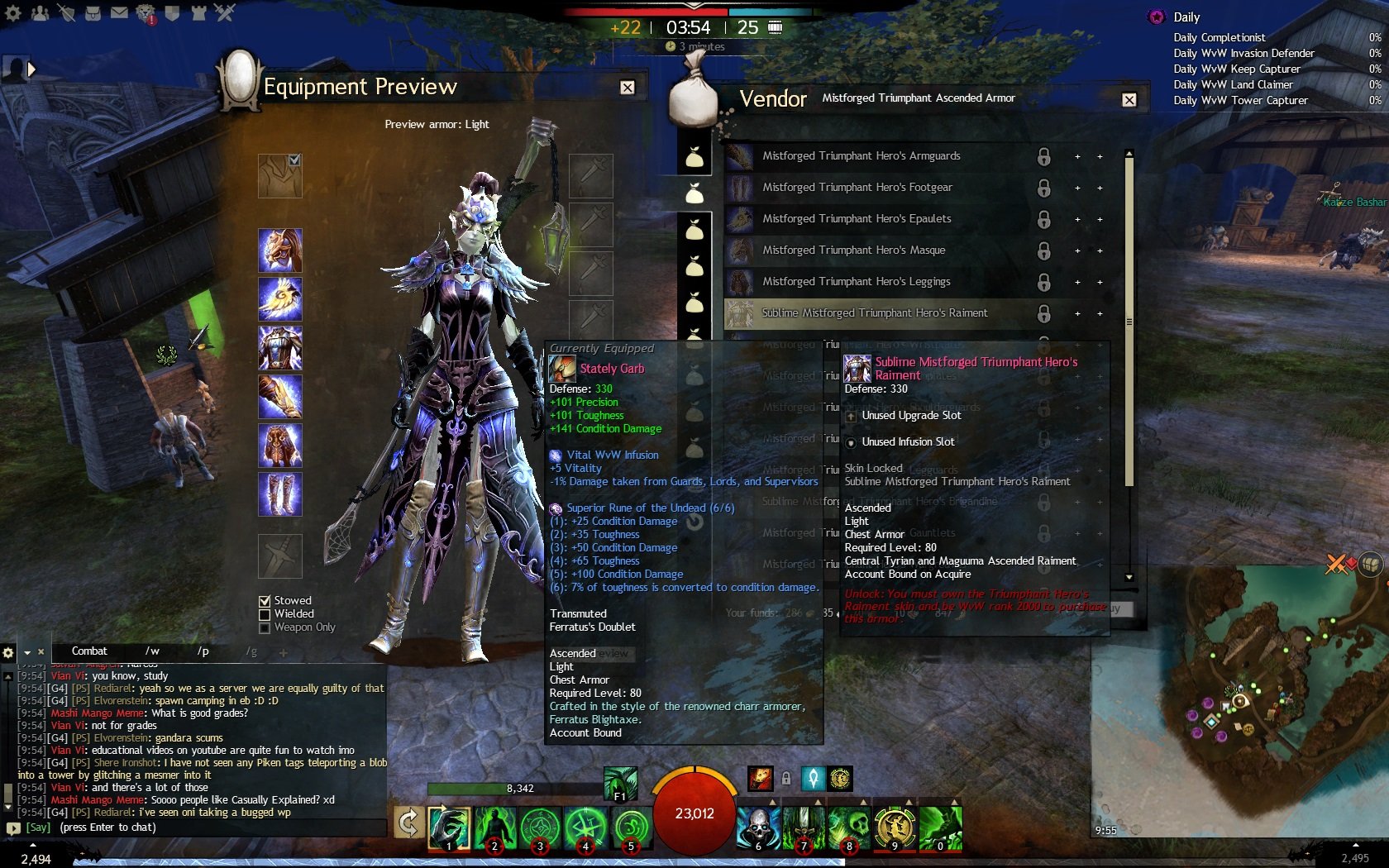 Cloth Mistforged Triumphant Hero's armor.
Once you've finished the track four times, you get an extra reward in the form of Skirmish Claim Tickets. Now these are the things you're really after. They allow you to buy exciting new things like a new WvW armor set. This armor set comes in a 'normal' appearance, which you have to buy, before you can carry on to the Mistforged armor: a glowing version of the previous one. There is also an exotic version, which doesn't require Grandmaster tailor's marks (for clothies) to purchase.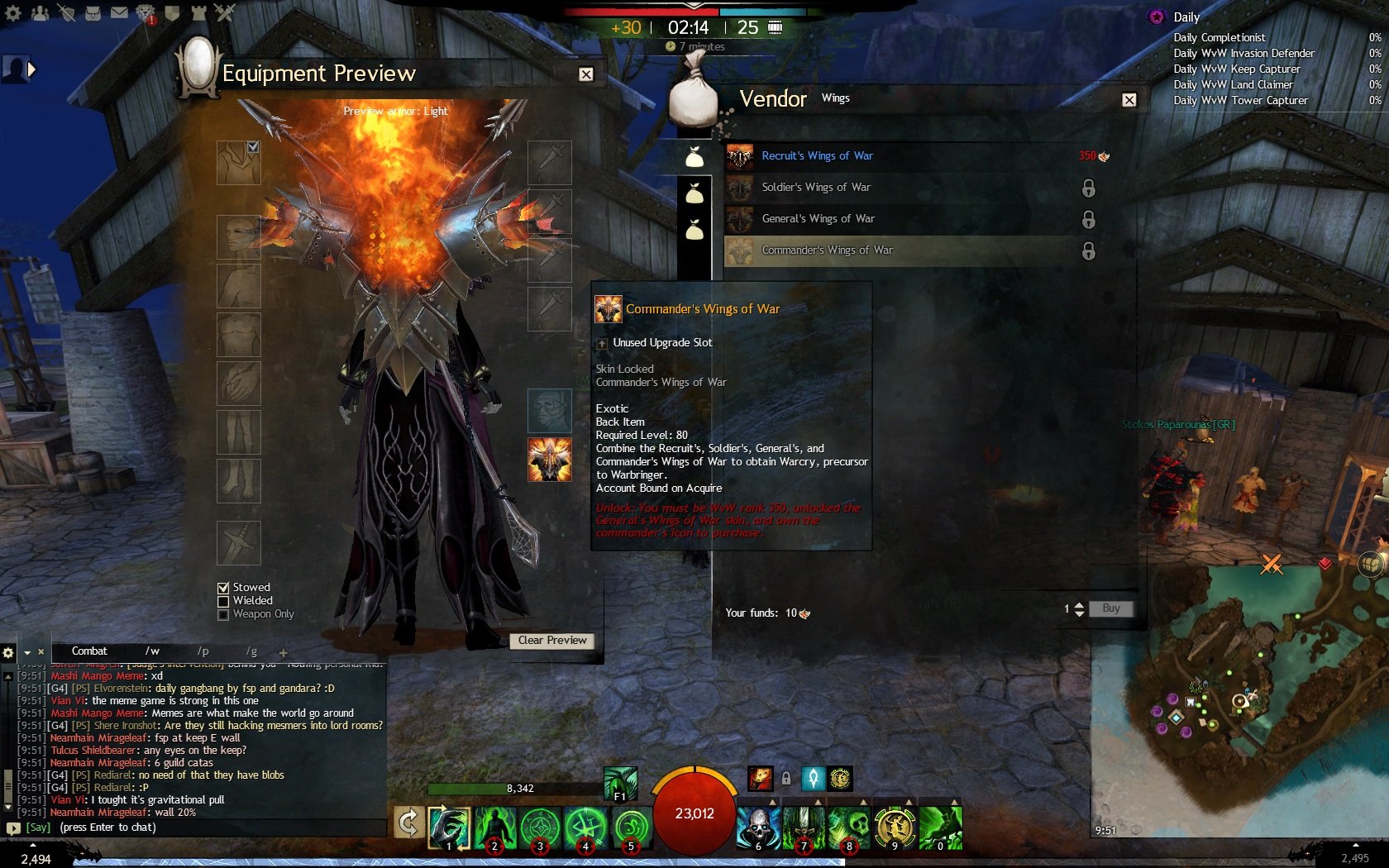 The tickets are also needed to buy the first few steps towards the completely new WvW legendary backpack: Warbringer! You need the tokens to buy up to the exotic version. I don't know yet how you can then upgrade it to legendary, but just getting to the exotic version will take you a while, seeing as there is a cap on the amount of claim tickets you can gather each week.
Besides these, you'll also be able to buy the old WvW tournament rewards, like the Mini Dolyak and the Endless Dolyak Calf Tonic.
Now if you don't mind, I'm off to play some WvW!
---
This was first posted on my Steemit blog.