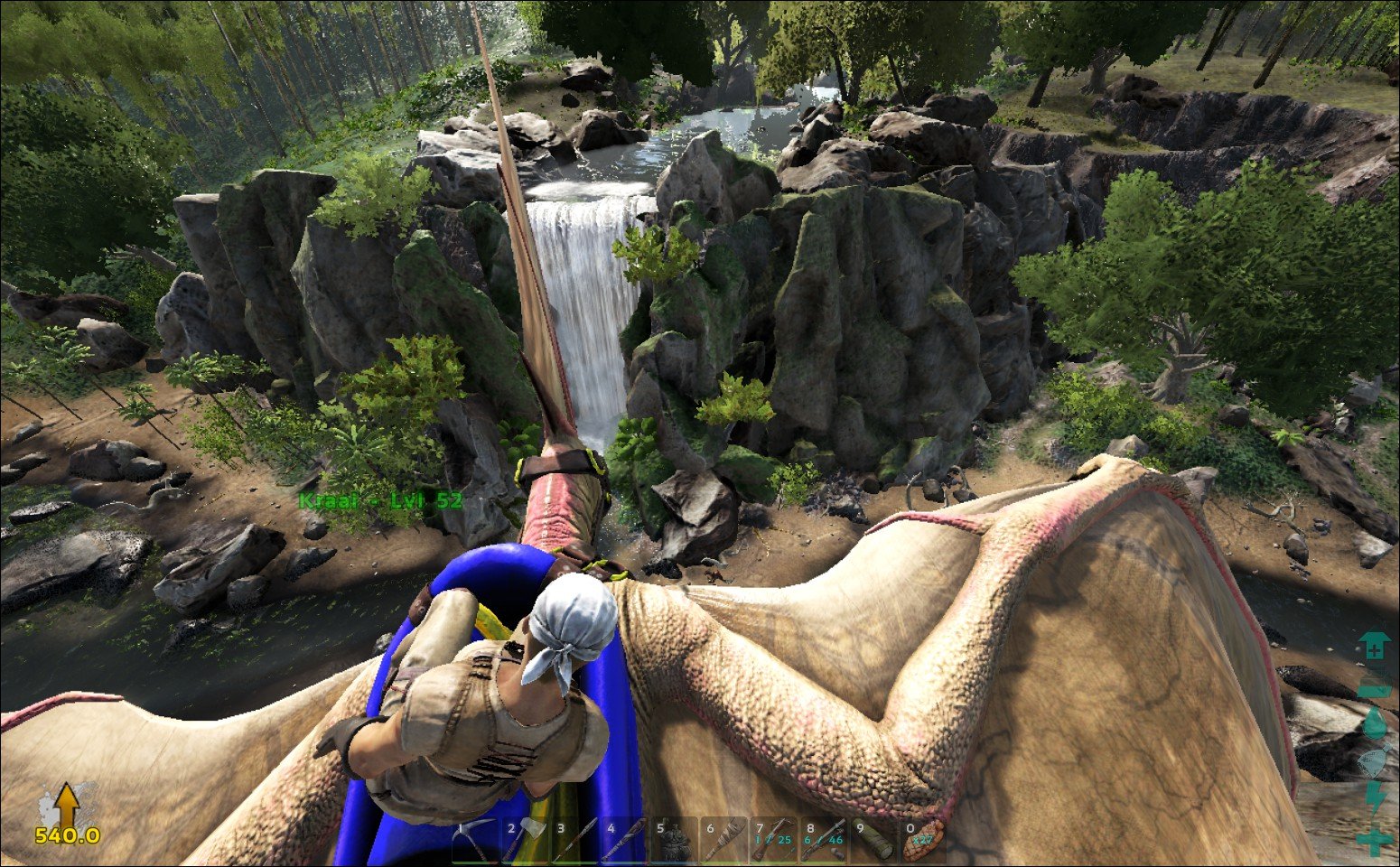 Recently, I have decided to give Ark another try. So far, I'm very much enjoying myself.
These are my other Ark stories: 1, 2, 3, 4, 5, 6, 7, 8, 9.
A couple of days ago, we went on a little flying trip. The goal of our trip was to obtain some nice items out of the chests that randomly spawn throughout the island.
The added bonus was the nice places we saw, like waterfalls. We also found a little lake with beautiful blue water.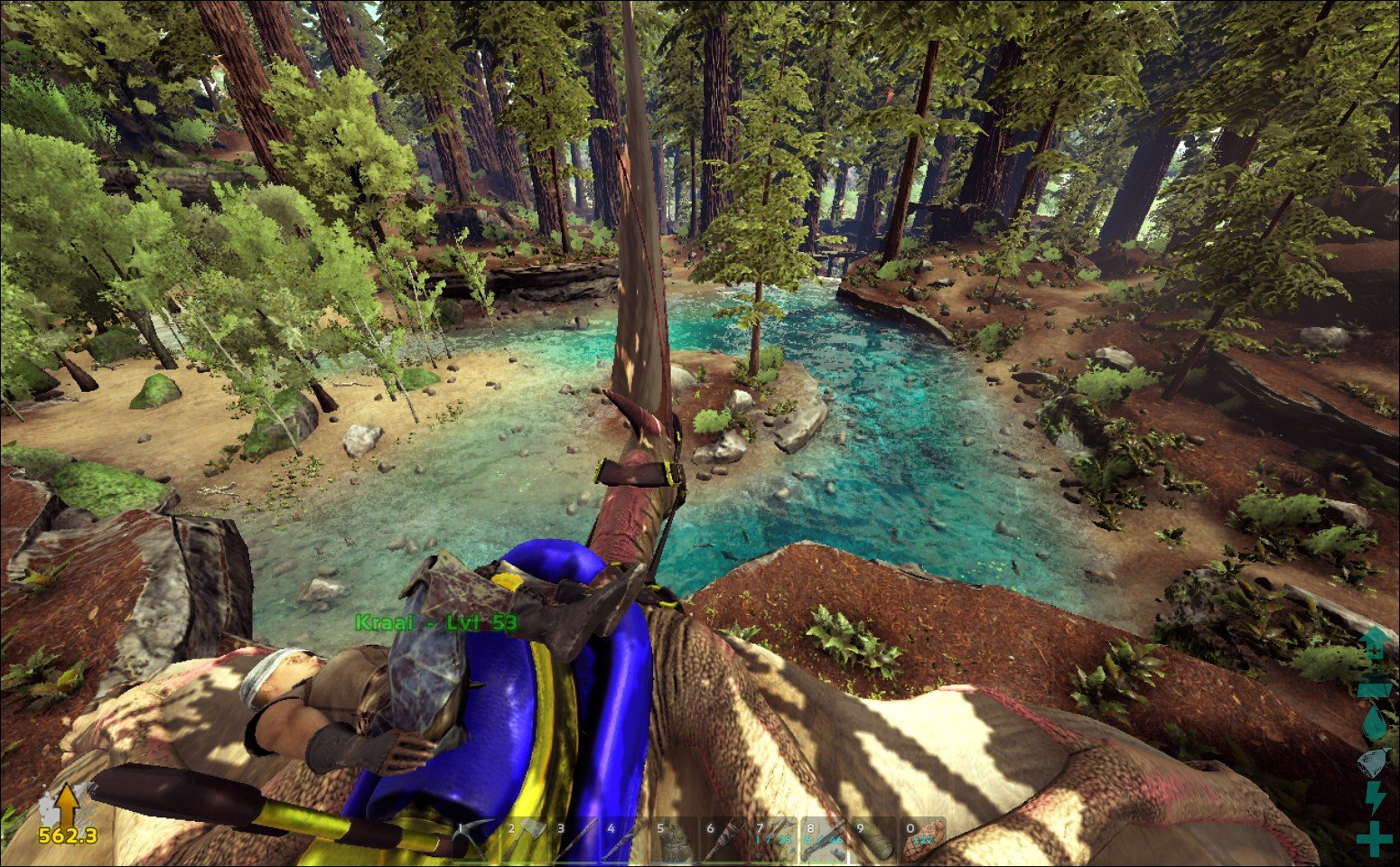 And we saw a couple of ruines!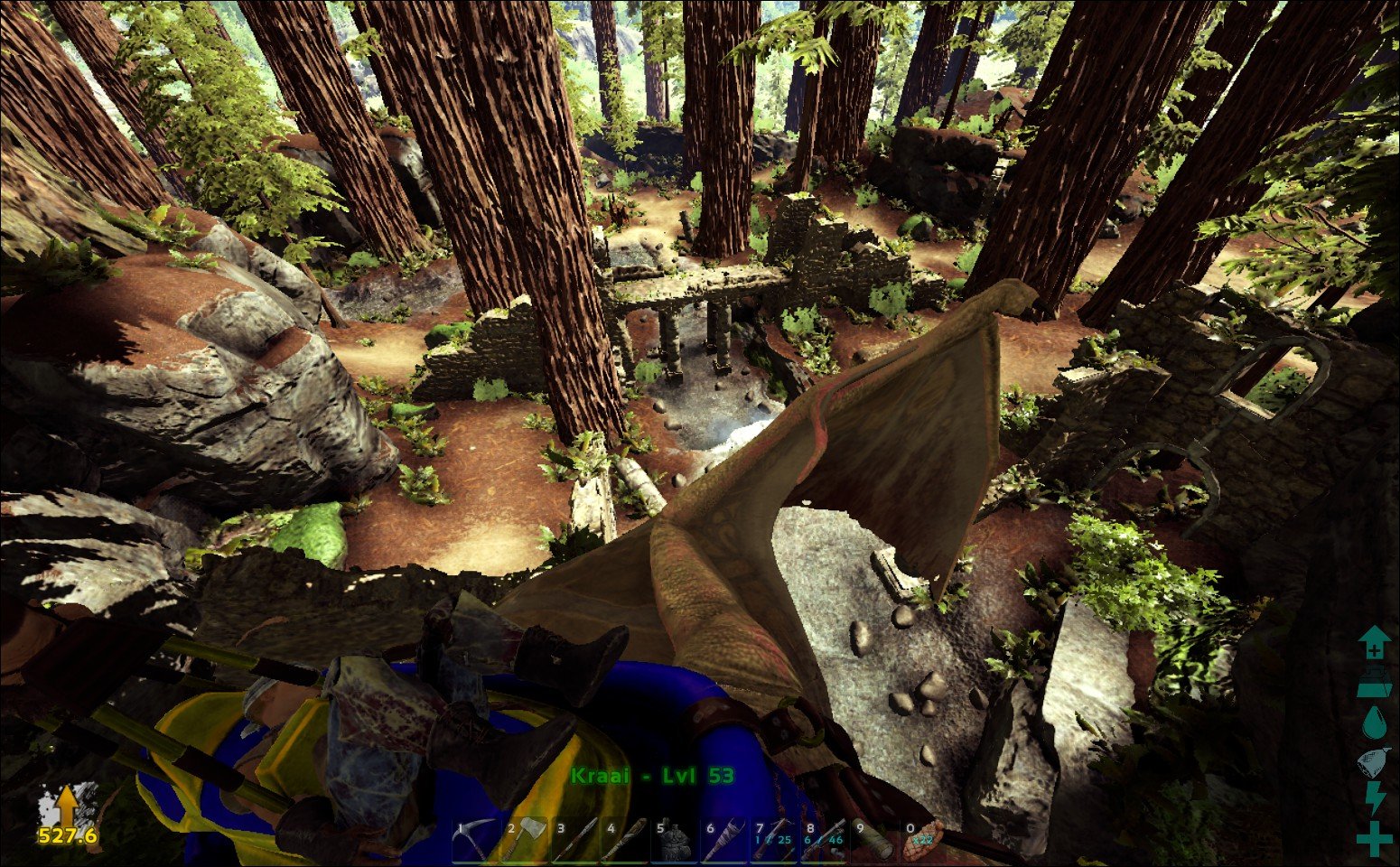 These chests we were hunting can contain building materials, but also weapons, dino saddles or blueprints.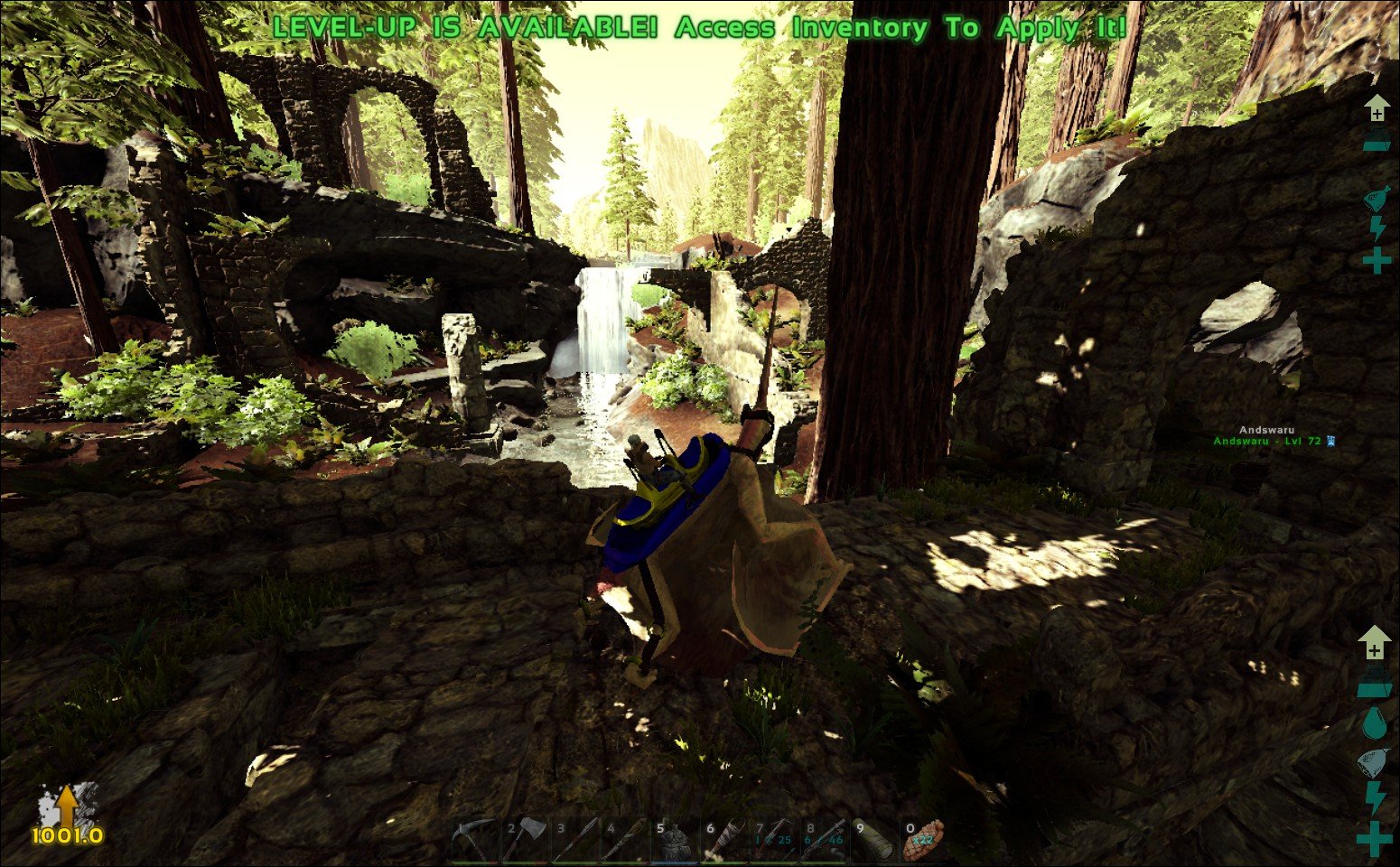 With blueprints, you can make the item on the blueprint, without learning to make the item yourself. See, whenever you level up, you gain a couple of points that you can spend on learning to create items. If you want to create something you don't know yet and you're out of points, then blueprints are your only other option.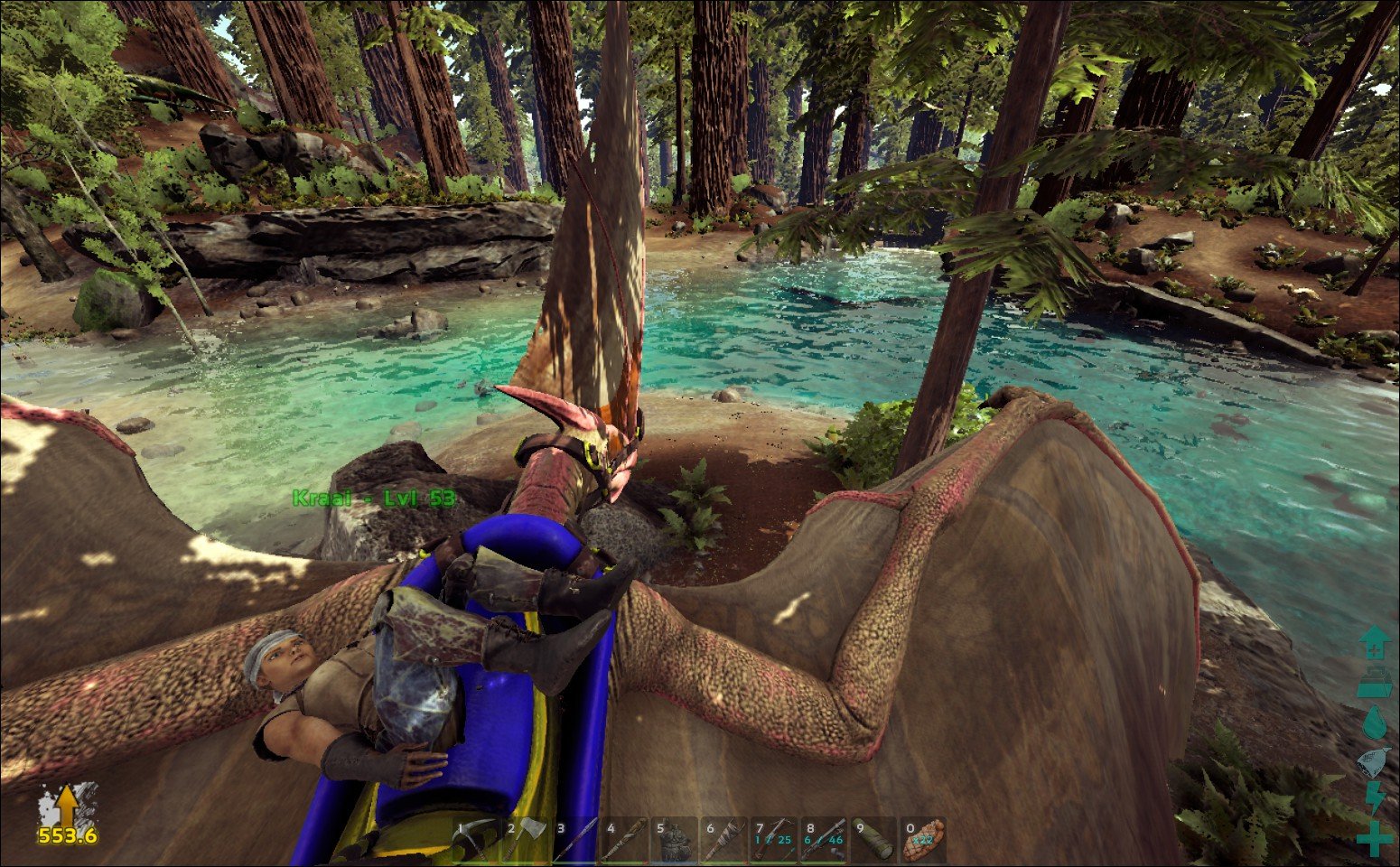 You will eventually have enough points to make plenty of things, but I'm not sure if you're ever able to learn everything. Either way, the blueprints really help while leveling. The other cool thing is that they might be able to create a better item (more damage, armor, durability, etc.) than you could create without the blueprint.
---
Thanks for reading my post! You might like to check out my gamer shirts:
Available in many variations here*, here*, here* and here*.
*These are affiliate links. If you make a purchase through these links, I will earn a little extra as an addition to my small designer fee.