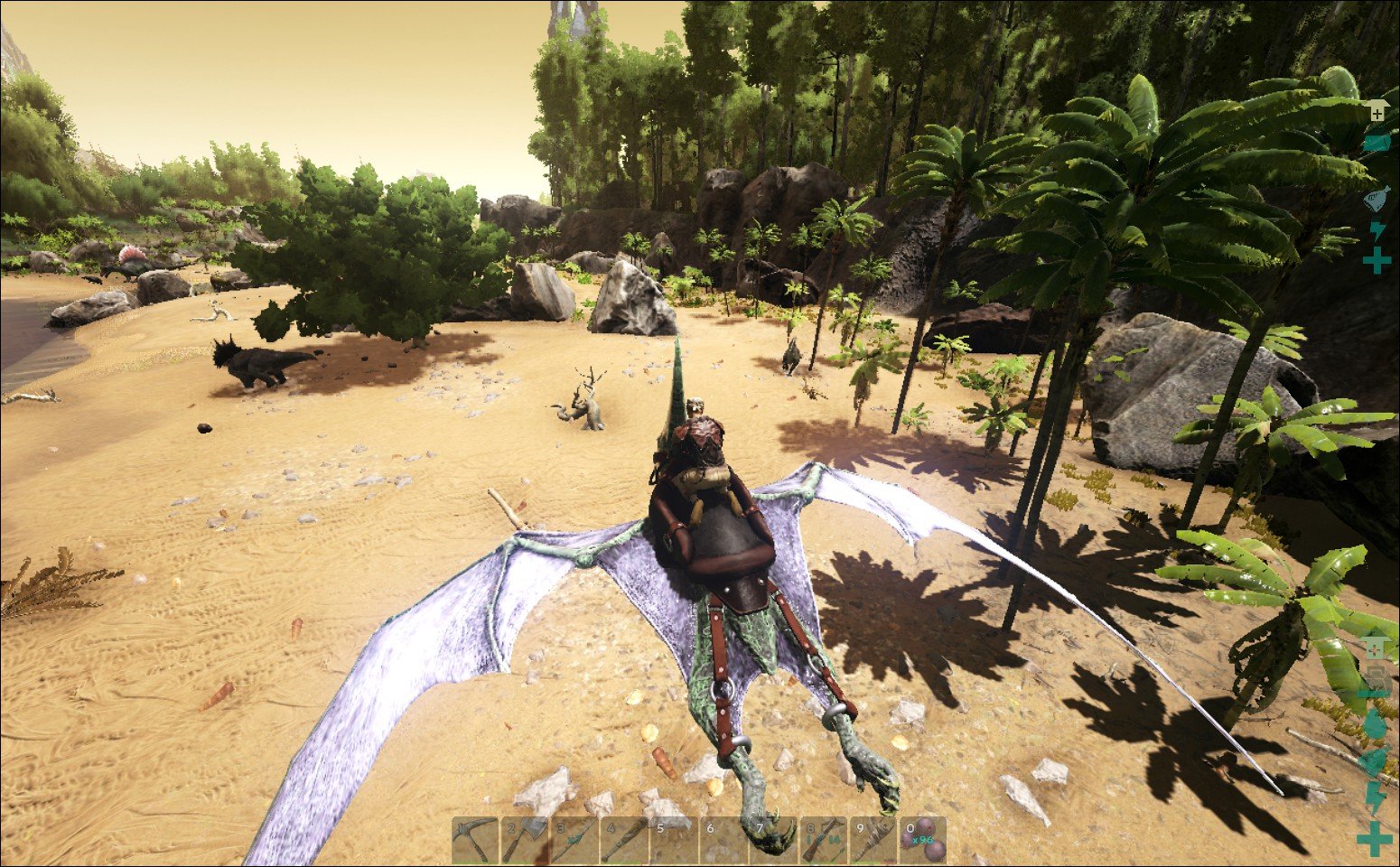 Recently, I have decided to give Ark another try. So far, I'm very much enjoying myself.
These are my other Ark stories: 1, 2, 3, 4, 5, 6.
Ark houses many different dinosaurs. I've shown you a couple of them before and I'll share a couple of special ones later, aswell. Today though, I'd like to show you a few different flying dinosaurs.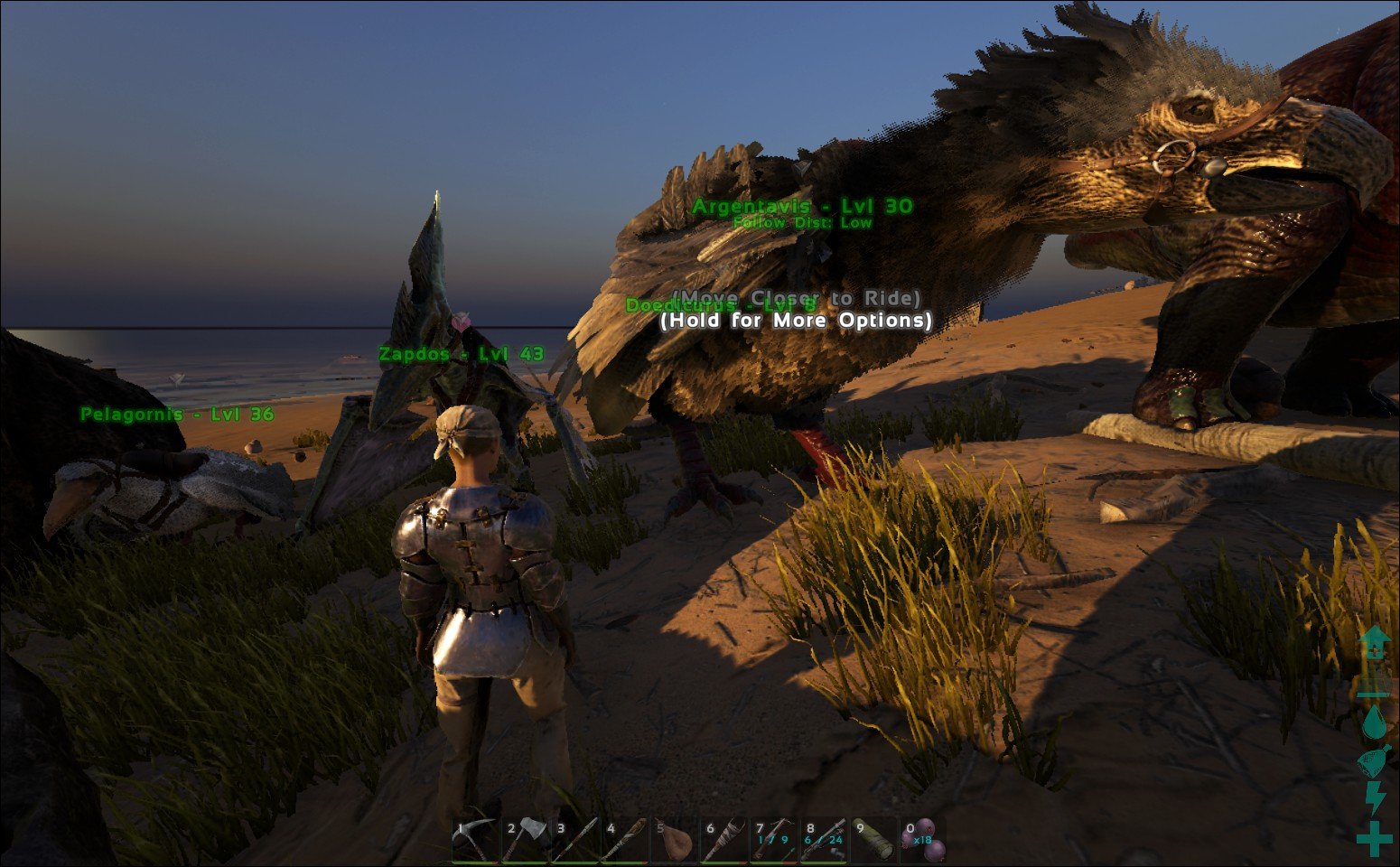 These are the ones we most frequently use. The big one on the right is one of the newest additions to our family and it's a great flyer to own. See, it can hold a lot of weight, so when you're planning a big gathering trip, this is the bird you want to have on your side. He'll carry a lot of the items you gather and he can fly quite far, without getting tired. The downside is that he's quite slow.
The other two are speedier, the middle one being fastest of the two. I always use him for quick rides where I don't have to carry a lot of stuff. I love to fly around my boyfriend with this one, while he is killing dinosaurs to gather meat to feed our family of dino's back home.
The flyer left is quite handy when you need to be able to land on water. Where the other two will throw you off their backs when you get to close to water, this last guy will just land on it and swim around. He's handy to use when you want to catch some fish.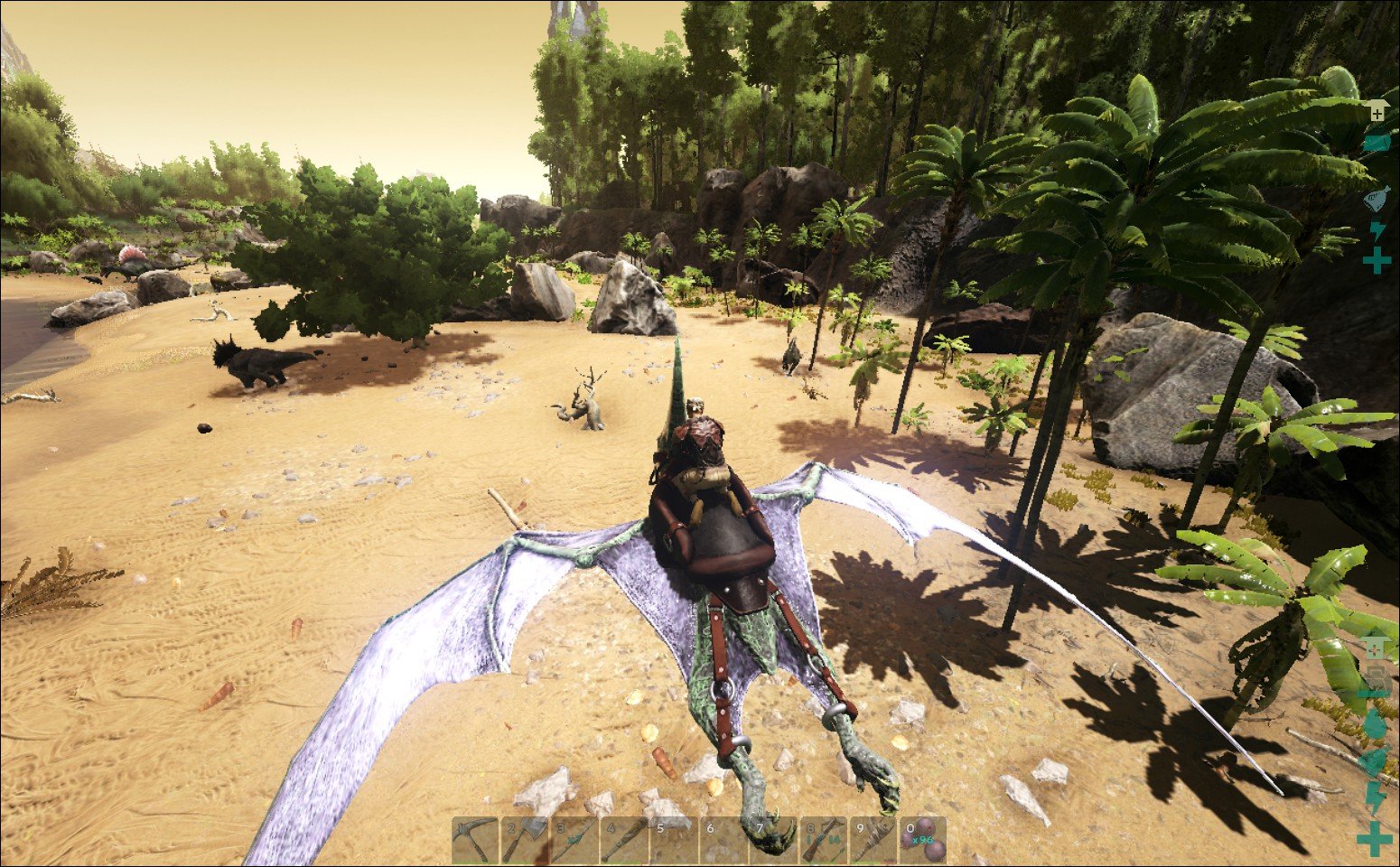 For now, I still love this one best. He was my first flyer. I called him Zapdos!
---
Thanks for reading my post! You might like to check out my gamer shirts:
Available in many variations here*, here*, here* and here*.
*These are affiliate links. If you make a purchase through these links, I will earn a little extra as an addition to my small designer fee.