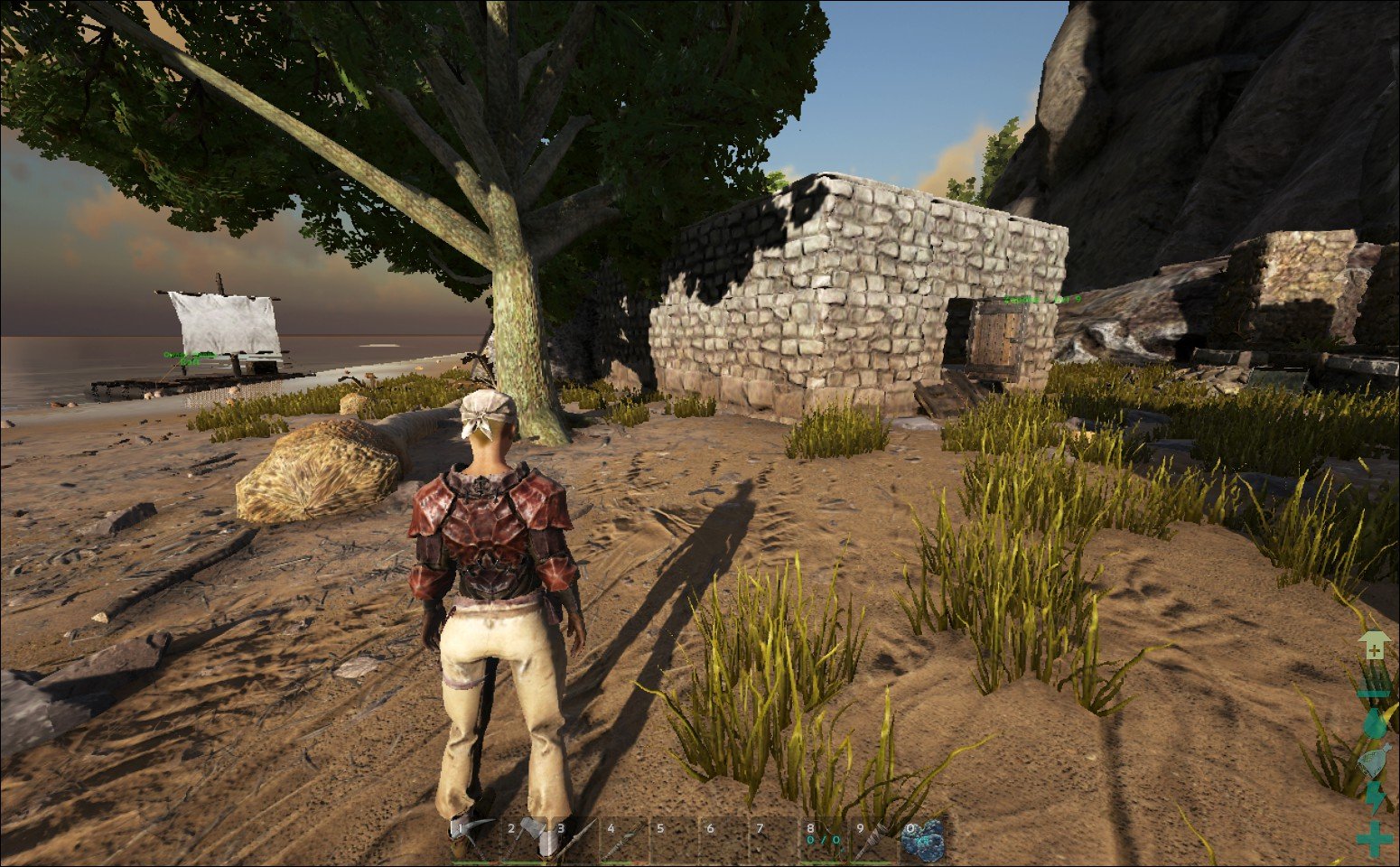 Recently, I have decided to give Ark another try. So far, I'm very much enjoying myself.
These are my other Ark stories: 1, 2, 3, 4.
I have been playing quite a lot with my boyfriend. We've really gotten back into the game and have created many goals for ourselves.
Last time I talked about my progression, I showed you my wooden house, being upgraded to stone. I finished that, but then realised we were starting to outgrow our home. Our tools wouldn't fit! So I started building an addition.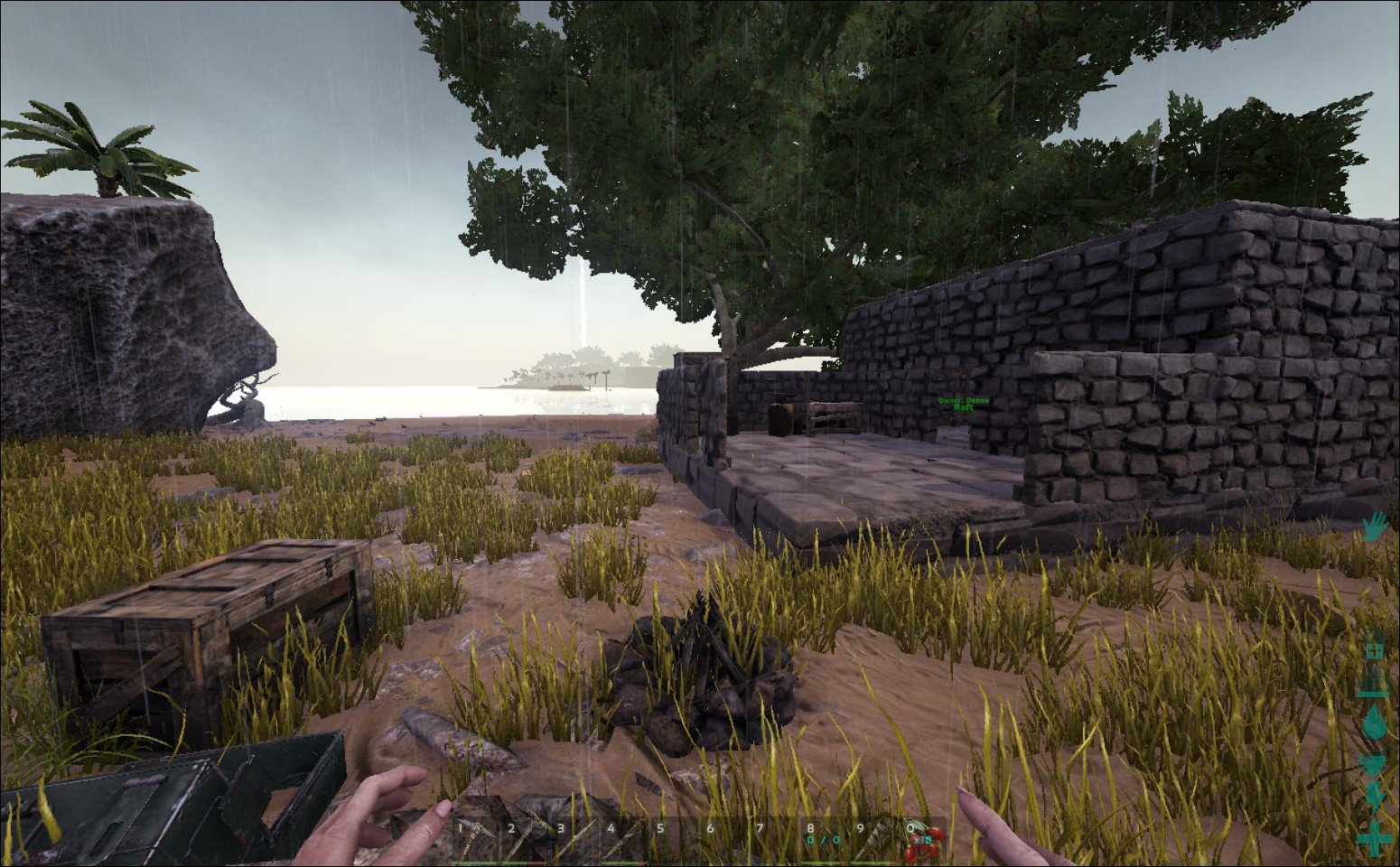 It took a while, because I needed to find enough materials, but eventually, I managed to finish. This is the result from the inside: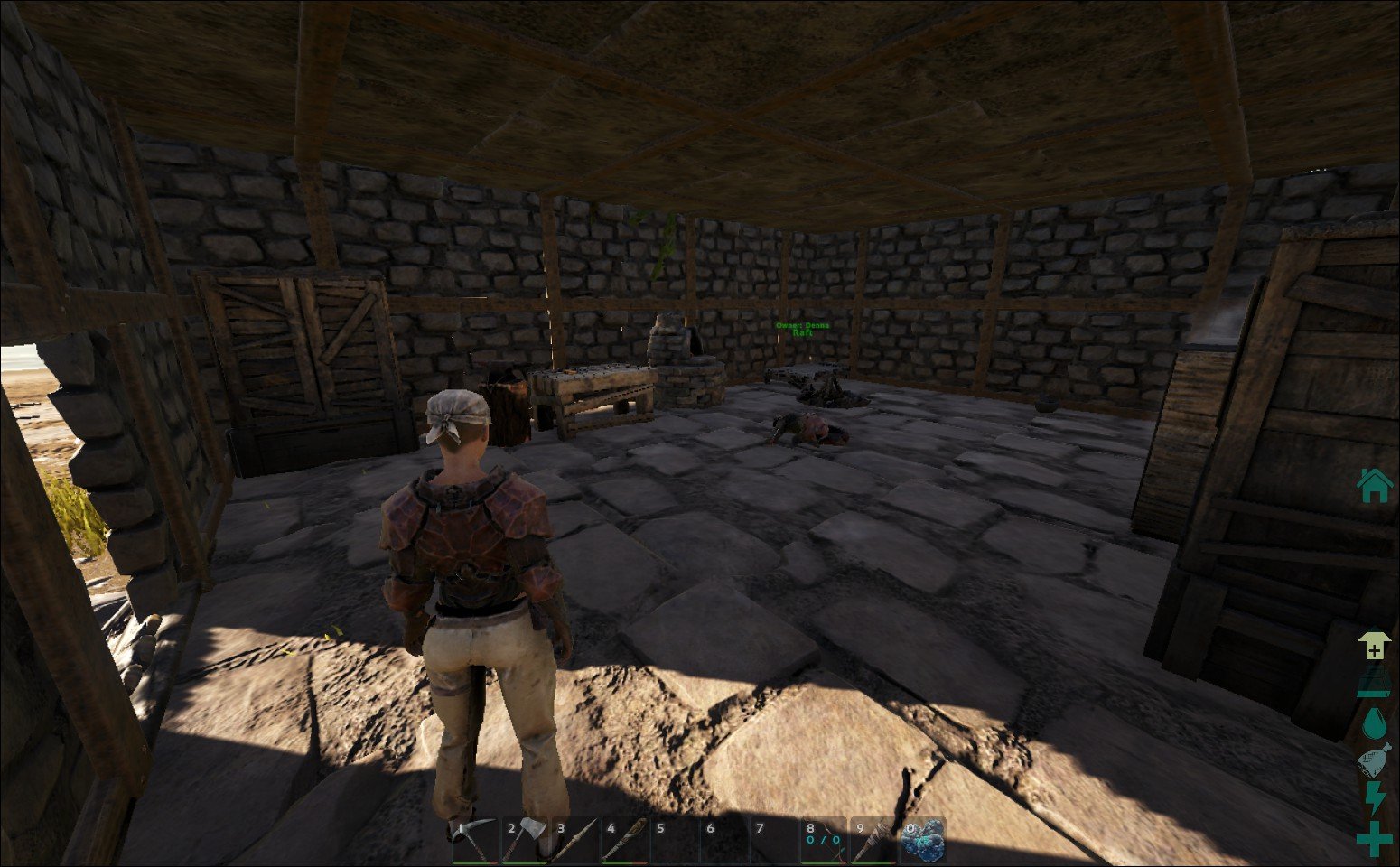 And here you'll see it from the outside from another angle. My boyfriend said it would be easier to get in when we build a ramp, so that's what I did!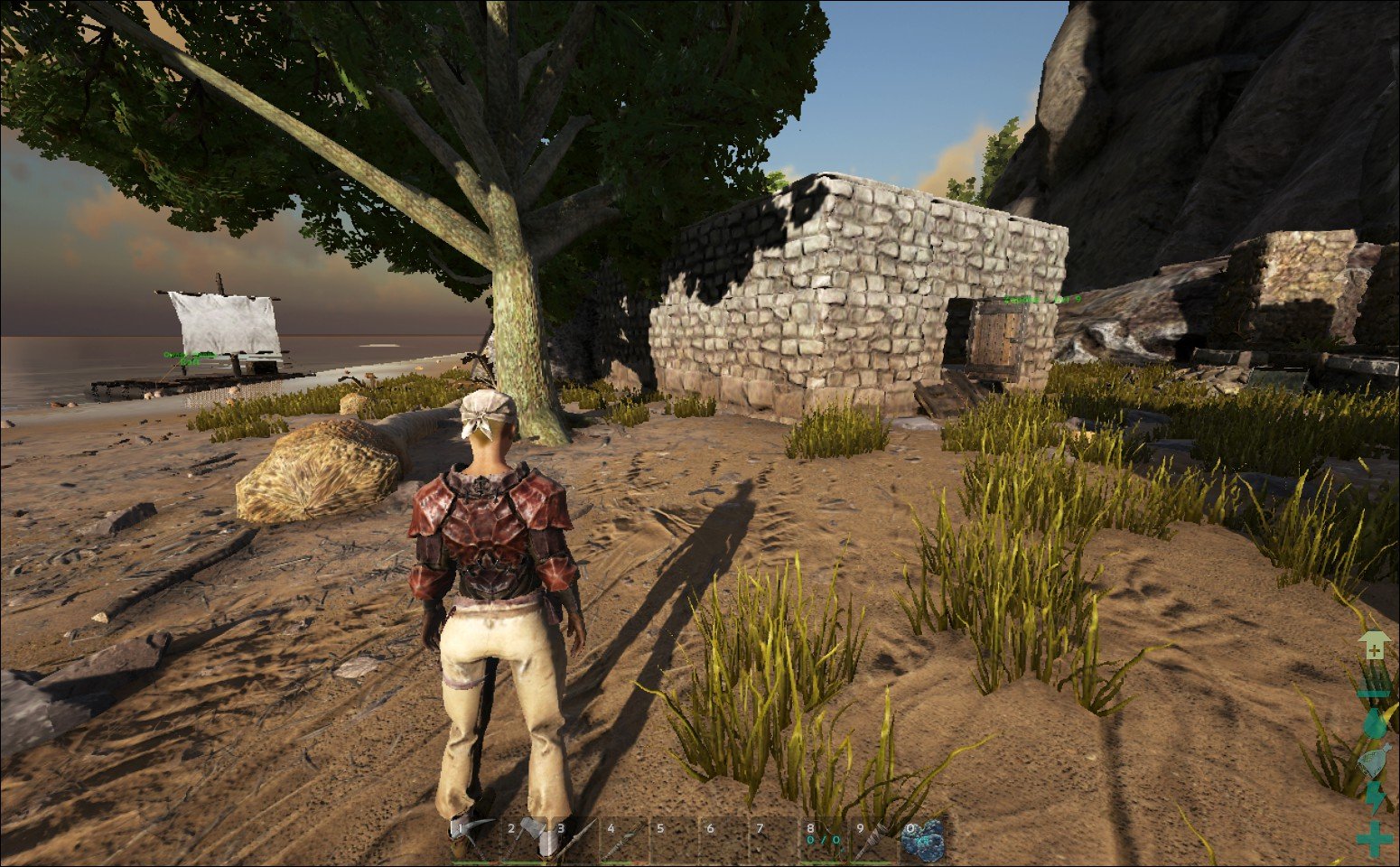 Now with my boyfriend around, many more dinosaurs are being killed, bringing in lots of meat! This meat, however, does not last eternally, meaning we get a lot of spoiled meat. If I want to put this to good use, I can make narcotics out of this, using some berries. These narcotics help us tame new dinosaurs, growing our herd and protecting our lands!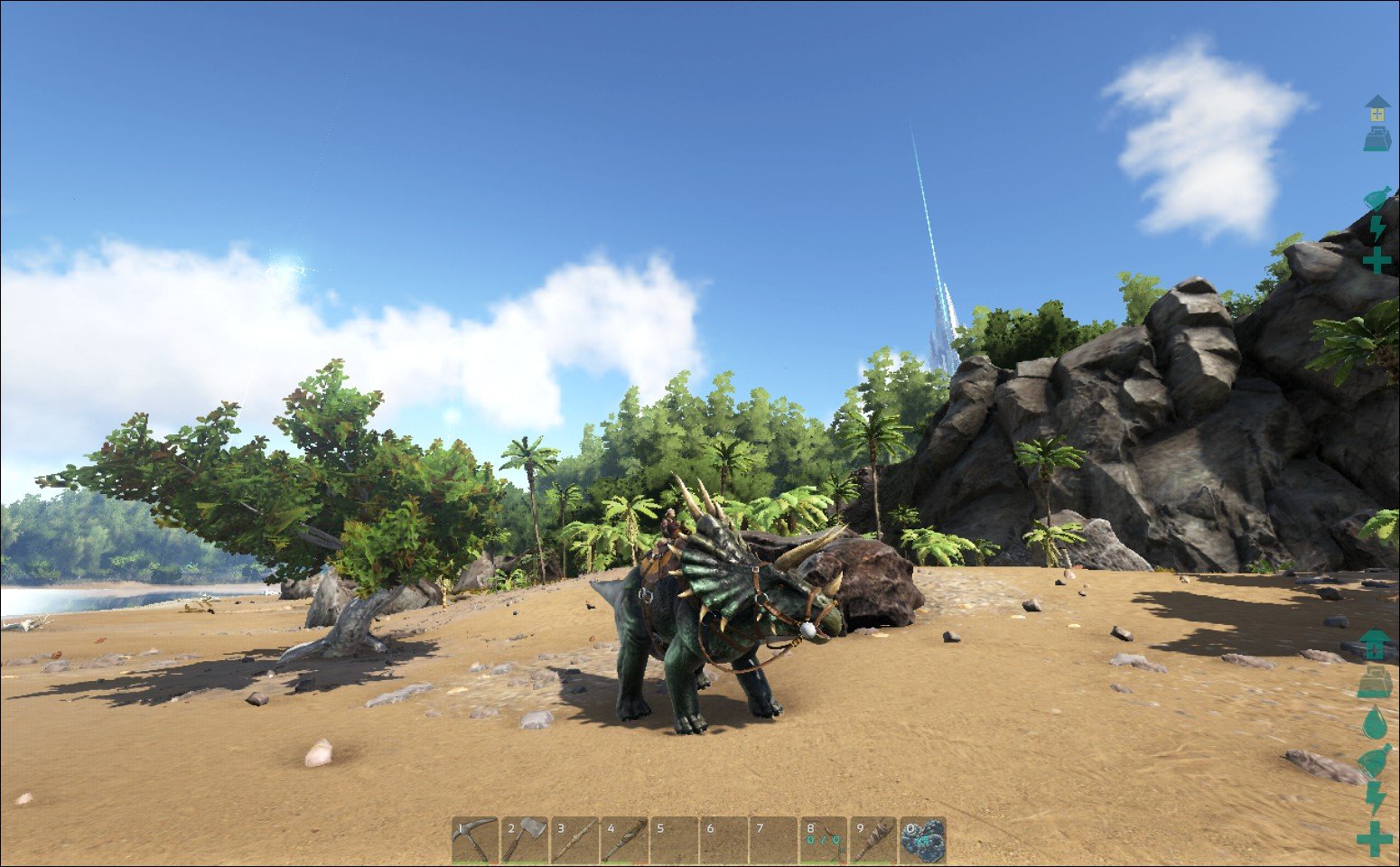 Remember this little guy? Picking berries by hand can be a pain, especially when you need a lot to make narcotics. Luckily, this dino's speciality is gathering berries!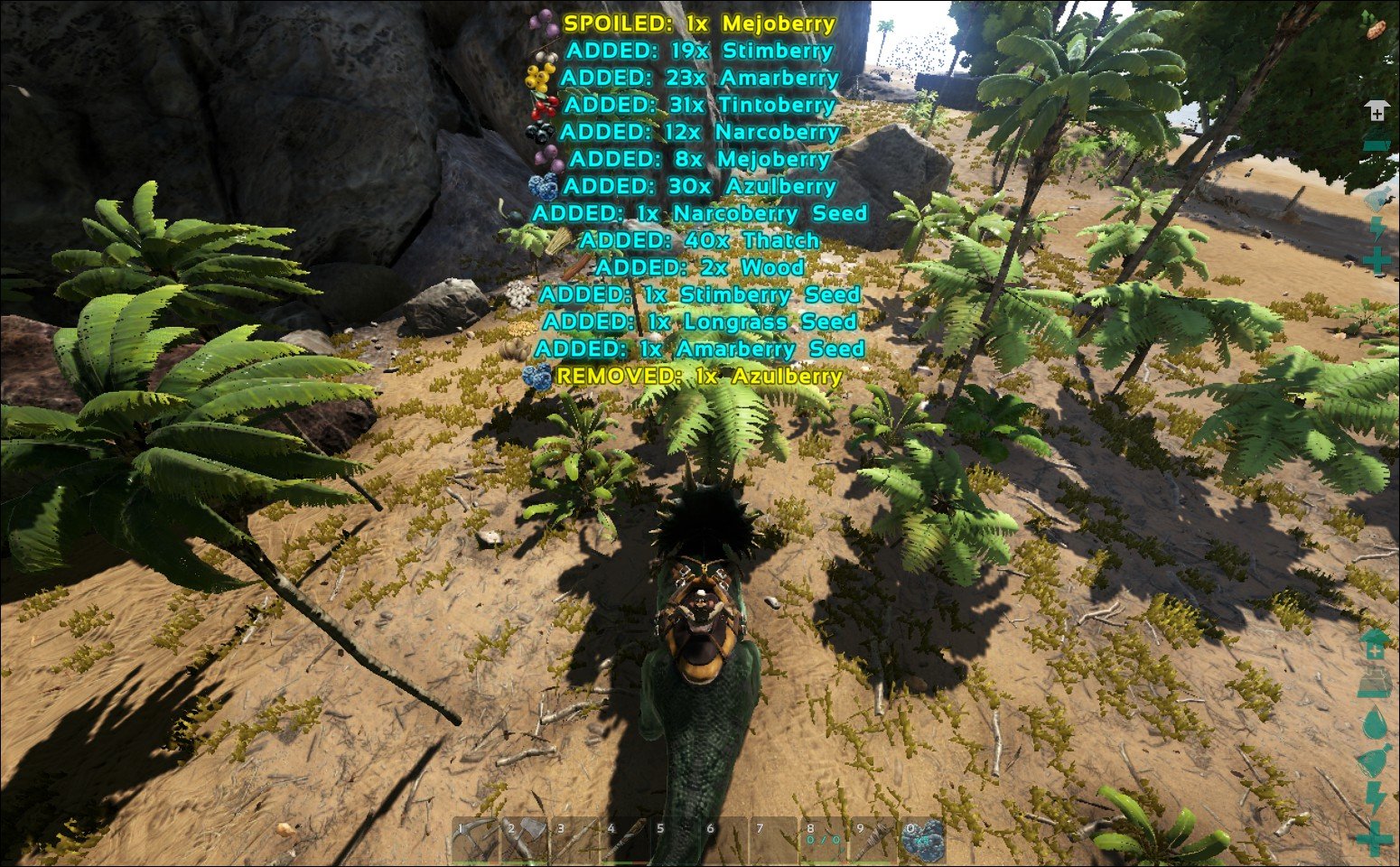 He's not the fastest guy around, but he does his job well.
You should see him jump around when he levels up, adorable!
Next time, I'll talk about our other adventures. Like I said, we set many goals for ourselves, so there's still lots to talk about. Not everything works out exactly the way we intended it (and sometimes, I make silly mistakes), but isn't that how real life works, aswell? It's all fun and games in Ark (until you have to run for your life)!
---
Thanks for reading my post! You might like to check out my gamer shirts:
Available in many variations here*, here*, here* and here*.
*These are affiliate links. If you make a purchase through these links, I will earn a little extra as an addition to my small designer fee.