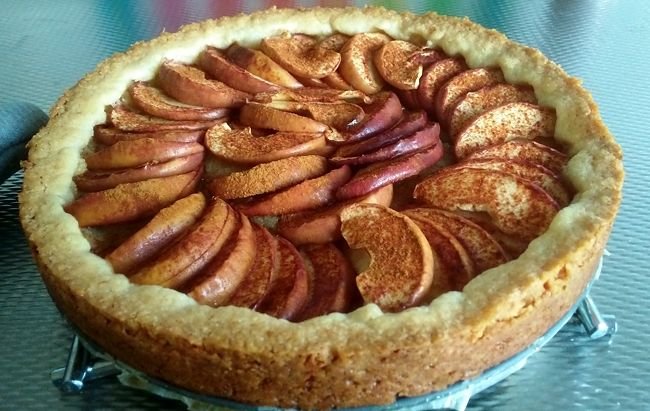 This is my very first apple pie! Baking it, mind you, I've eaten many of them in my life.
I saw a picture of a tasty looking pie a couple of days ago. That's when I wanted to make one myself. I've never baked an apple pie before, so I had no recipe. I had a couple of ideas of how the crust had to be and what else should be in it, so I started looking around on the internet.
First came the crust! There's this cookie called Boterkoek here in the Netherlands and I wanted to make a crust that would taste a bit like this. So I checked out many of the recipes, looking at the ingredients. I picked a basic set, tweaked the amounts and was set.
Now I have a confession to make. I've broken my no sugar rule! It's been over a year since I last used sugar in anything, but this crust… I had no choice! I did, however, use half of what most recipes suggest.
Next came the filling. Besides apples, I wanted to use almond paste (atleast, that's what google translate tells me). The apples to top it off needed cinnamon, obviously. No added sugar needed here.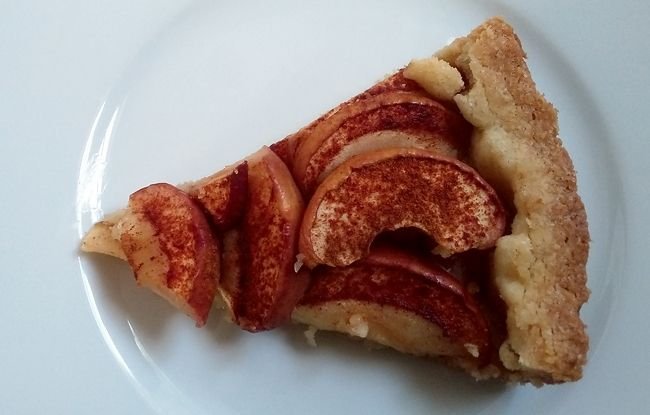 Yesterday I went to the shop to pick up a couple of ingredients and then I started baking. It took a while, but oh my gosh was it worth it! The pie turned out great! Definitely way better than most store-bought apple pies.
There is no recipe here. That's because this was my first try for the recipe and it still needs some tweaks. For starters, I feel the crust can still do with a little less sugar. I will also cut back a little bit on the almond paste and I think I will, at the very least, use some bigger apple pieces. Either that, or I'll try to fit in some extra.
The recipe won't be shared, until I'm satisfied with it. I understand pie not actually being all that healthy, but I do want to use as little sugar as possible, without taking away from the amazing taste.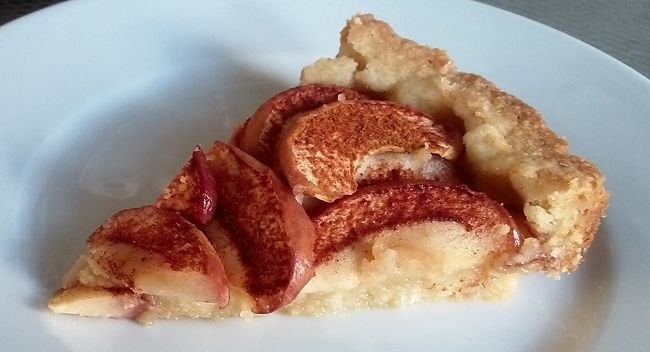 So for now, you'll have to do with these images! Trust me, though, I won't forget about this recipe and it will be shared eventually. Might take a while though, I don't bake pies every day.
---
This was first posted on my Steemit blog.