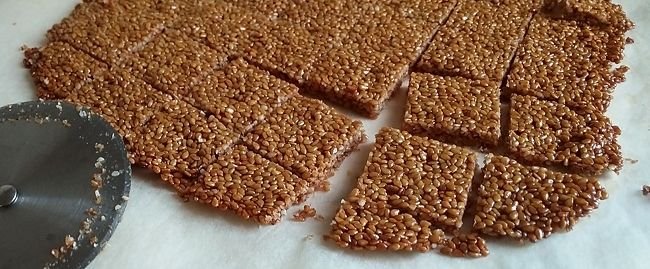 Easy to whip up and so tasty!
I used to buy sesame seed cookies occasionally in this health store. They were delicious, but also quite expensive. As a young girl, you don't have a lot of funds, so they were a rare treat. Last year, I bought them again and my boyfriend thought they were quite delicious. In the end, he ate most of them.
A while ago, I posted about my first order at the British corner shop. I had ordered sesame seeds and another bag of seeds, which weren't in stock. They substituted with more sesame seeds.
Now I had two bags to figure out what to do with! So last week, I decided I should google how to make my own sesame seed cookies.
Ofcourse, I did not have all ingredients lying around, so I read up on the basics in a few recipes, substituted some ingredients and went to work! They turned out pretty good. You do notice the taste of the apple syrup, so if you don't like that, substitute it with a different kind of sticky sweetener.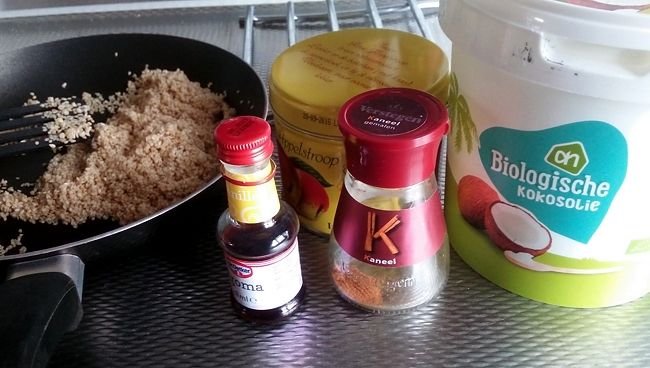 Ingredients:
100g Sesame seeds
1 1/2 Tbsp coconut oil
1 1/2 Tbsp apple syrup
1/2 Tsp Cinnamon
1/2 Tsp vanilla extract
A pinch of salt
Preheat the oven to 180 C.
If your sesame seeds aren't roasted yet, roast them in a dry pan for a couple of minutes.

Heat up the coconut oil and apple syrup in a small pan until they are well mixed.

Add the sesame seeds, cinnamon, vanilla extract and salt and stir well.
Line your oven tray with a baking sheet and drop the mixture onto it.
Spread out the mixture until distributed evenly, like so:

Place the baking tray in the oven for about 7-10 minutes (depending on your oven). Keep a close eye on it after about 7 minutes, to make sure it doesn't get burned.
Take out the tray and let the mixture cool off for about 20 minutes.
Use a pizza cutter to easily cut the cookies in squares.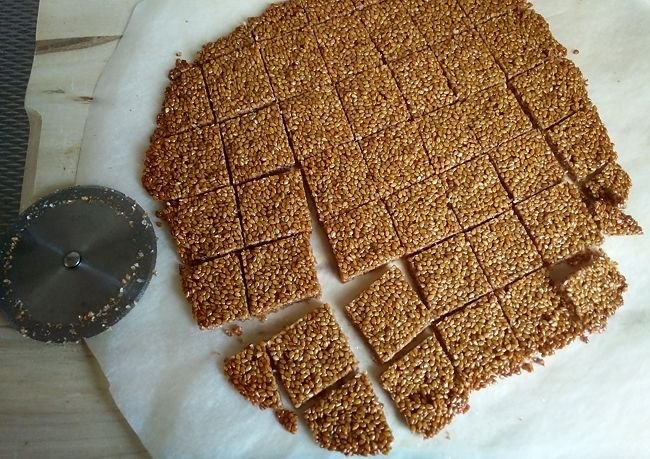 Enjoy!
---