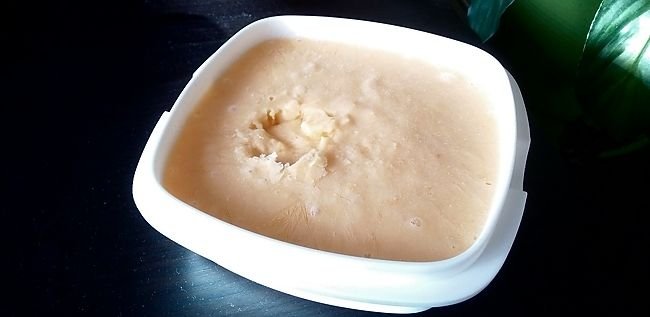 Quick and easy to make icecream, with just three ingredients.
So it was valentine's day and I wanted to treat my boyfriend to a nice dessert. Homemade icecream would do. This was something I decided halfway in the afternoon. I googled a bit and found a couple of easy recipes. They mostly held the same kind of ingredients. Fruit and yogurt or something in that direction.
I still had a package of frozen mango in the freezer that I never used, so this was the perfect time to finish that. I took it out of the freezer, let it thaw a bit and gathered my other ingredients.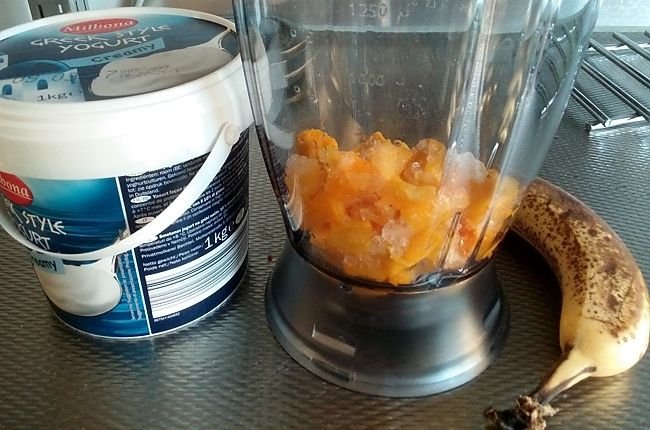 This was all pretty easy, just blend together, put it in a container and add to the freezer. Simple, right?
Sadly, I started way too late.
The icecream didn't have enough time to properly freeze! So we figured we'll eat it the next day.
So the next day, my boyfriend's sister asked if she could have dinner with us. Ofcourse she was welcome, but my boyfriend cursed her luck! See, I hardly ever make dessert and the last time she came over for dinner, I had also made dessert. Mango coconut cream, to be precise.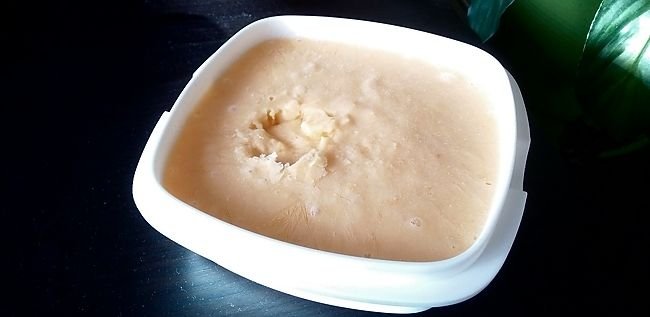 Anyway, she came over, we had dinner and I took the icecream out of the freezer. This is when I learned it's best to take it out 30 minutes in advance. Easier to scoop out and such.
We finished the whole container in one evening and we all agreed it was pretty tasty.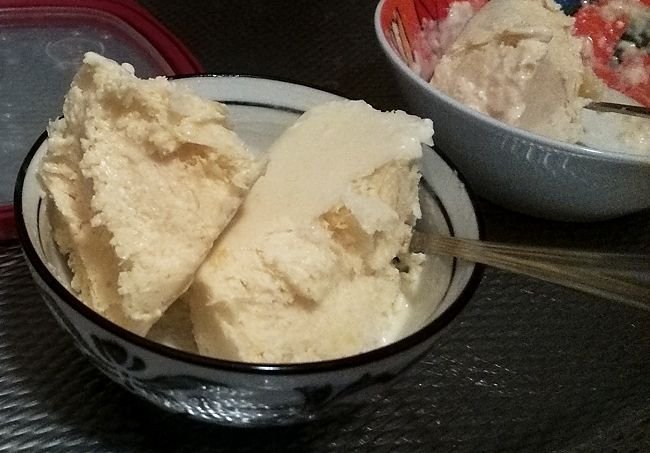 Recipe
Ingredients
Equal amounts of the following:
Greek yogurt
Banana
Mango (fresh or frozen)
Depending on the strengh of your blender, you might want to let the mango thaw a bit (when using frozen). Put all ingredients in a blender and blend until smooth.
Put in a container and put this in the freezer, until completely frozen (half a day to a day should do the trick).
Take from the freezer about 30 minutes before serving.
Enjoy!
This recipe was originally posted on my Steemit profile.